Are you a makeup artist or a beauty lover? Would you like to change your beauty salon makeover?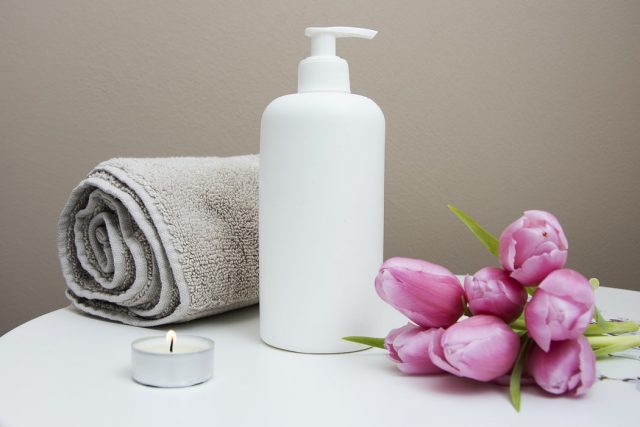 If yes, you are coming to the right place. Here you can get the best wall art and interior designs that can help to improve the design of your salon.
Mirror
A mirror is an essential part of your salon. You can add a beauty vanity in your house by attaching lightning to them. The vanity adds a sense of elegance and class to the salon.
Further, if you are a cosmetics addict with an extensive cosmetics collection, makeup vanities will preserve every item neat and organized. In addition, mirrors brighten the small space and make them appear larger.
Considering that your clients will be resting in the stylist chair for an extended period, it will be suitable for them to have a perfect view of themselves and others behind them. In addition, the use of mirrors in the interior design creates a welcoming environment that encourages clients to return for their beauty treatment.
So, you should choose the best mirror for your salon, whether it is a time-consuming process. A variety of options are available in the market.
Lightening
Do you think you can increase the lighting at your salon? Yes, you certainly can. People visit beauty salons to appear and feel their best. The lighting of the salon can directly affect this, whether it is best or worst.
This will have an impact on how much the consumer enjoys the service. In the mirror, proper illumination will improve the customer's appearance. It will also make it easier for the hairstylist to complete a flawless job.
On the other hand, consider the potential for an accident if stylists are forced to work in dim illumination.
Wall art
The excellent appearance of a salon matters a lot. First, if you make clutter on it, then no one wants to visit again. The second and most crucial part is making a wrong or bad image of your brand in the market.
So, the best thing is to make your salon attractive by just making it clutter-free or adding some spice to the walls. You can use makeup wall art like these to decorate your salon. On the internet, you can find various forms of artwork.
Whether you choose makeup, minimalist design, or whatever else you love, all of the designs will make your room look elegant.
Minimalist design
People nowadays adore the concept of "less is more." But, more isn't always better—more stuff, more junk, more clutter, more unproductive work! So, you can use just simple forms that perform well, high-quality material that provides personality to your work, lots of light.
It means, by following these, you choose an ordered manner, fewer details, and a clutter-free environment. The beauty of the salon is in its simplicity. You can add all of the components working with each other to open up the tiny space and make it appear larger.
Classic design
For a great impression, you can go for a classic design. You can think about the subdued beige hues, wood floors in the various shades, and stunning chandelier to top it all off.
Moreover, you can also choose gilded detailed mirrors and sideboards for displaying products you use. If you go with the proper items, your salon will not appear cramped.
Services Display
You can also put a display of your services. If you do so, customers who are unwilling to engage in conversation or the receptionist can quickly get the information.
So, it is preferable to have a canvas or poster displaying your services and the prices you charge for services.
You can also create posters or prints; lately, you can choose wall art ideas to pop up the creativity. A services chart that is attractive, colorful, and creative will compliment the wall art and catch the clients' attention.
Wall Mounted Planters
Plants are always a good choice. They always keep your room fresh without any matter of where they are used. So, you can add plants to your hair salon is a fantastic way for a new atmosphere.
Moreover, your customer will also appreciate the airy sensation and pleasant scent that your plants provide. Above all, wall-mounted planters are lovely for the walls and their decoration that everyone enjoys.
The bottom line
There are several options for decorating your salon on the budget as well. Hopefully, these ideas mentioned above provide you new concepts and inspirations for decorating your room and make it functional.