Hey my Divas! Are you enjoying the spring sunny days? Spring is my favorite season and I must recognize that I'm very excited. There are a lot of fashion trends that have appeared on the runways and that will continue to be very popular through out the whole season. Denim, khaki, black and white clothing and silver hair are some of the trends that I like and that you have already seen on our site.
Today I will show you one more fashion trend, that is considered to be the hottest trend for spring 2015 or simply said "all white trend". We have seen the models parading on the runways, wearing all white. Ralph Lauren and Victoria Beckham were the designers that showed us fascinating head-to-toe white outfits that took my breath away. I just love this trend and I can't take my eyes of the white outfits.
If you don't want to wear all-white, you can wear just one piece in white and look stylish and trendy. A white shirt, blouse or top goes great with jeans or shorts. This combination may look very casual, but actually it is perfect for everywhere. The outfits like the ones that I have selected for you are going to be worn through out the whole season so, check out the outfits that I have selected for you! Enjoy and have fun.
White Top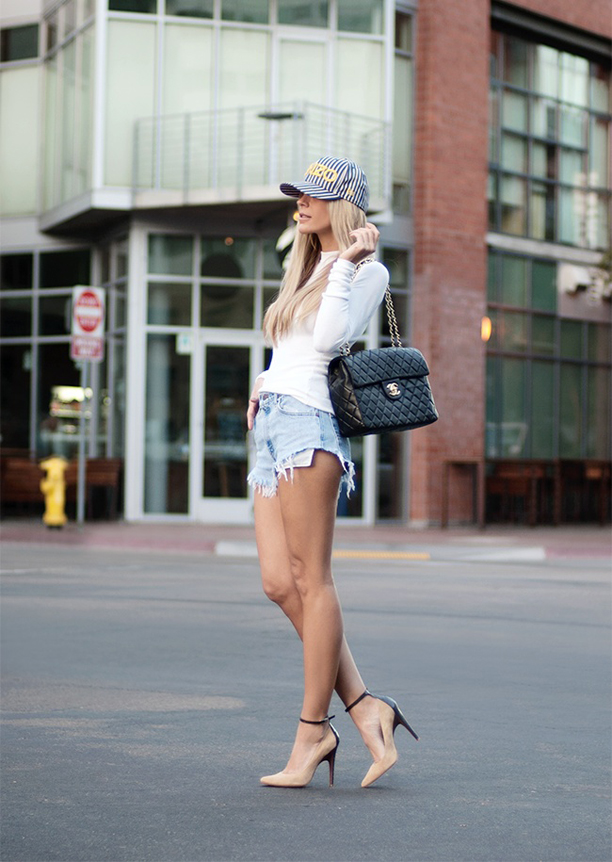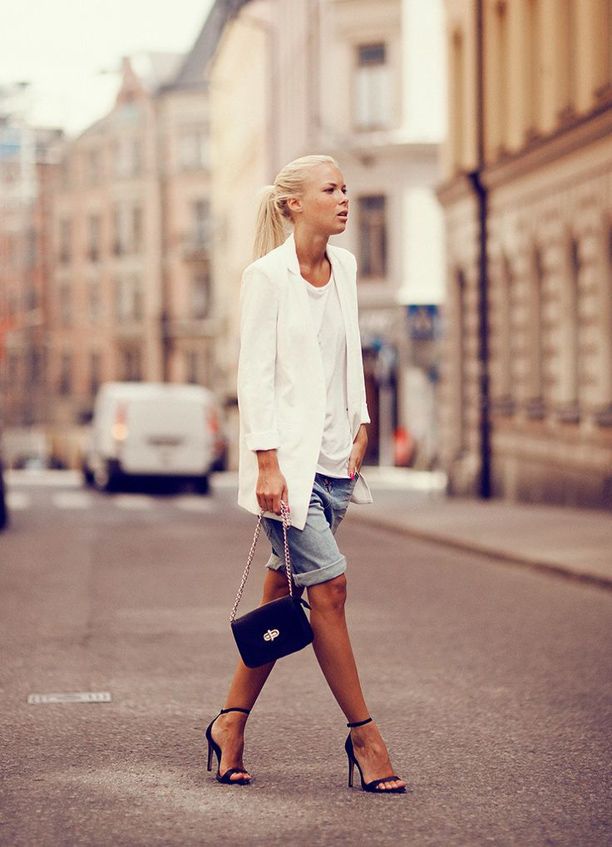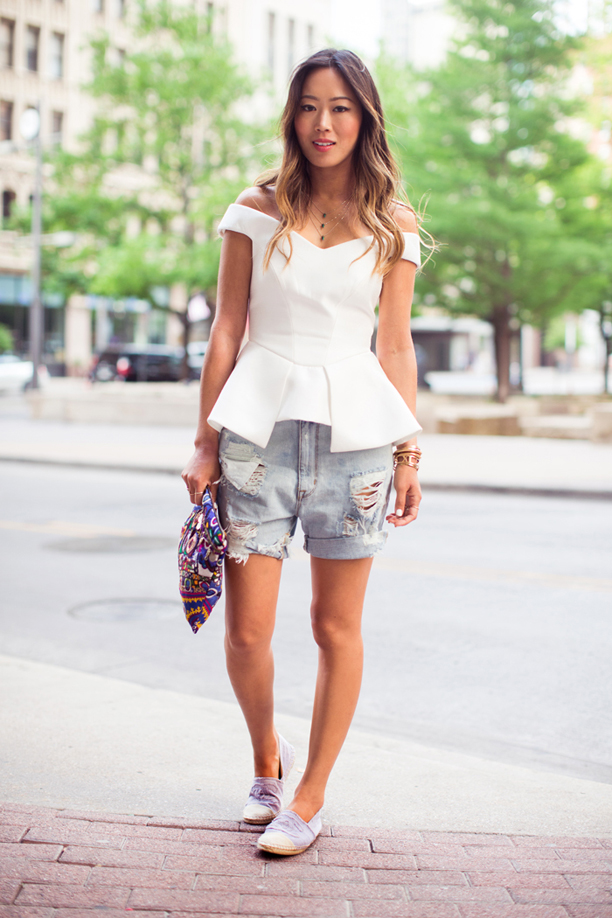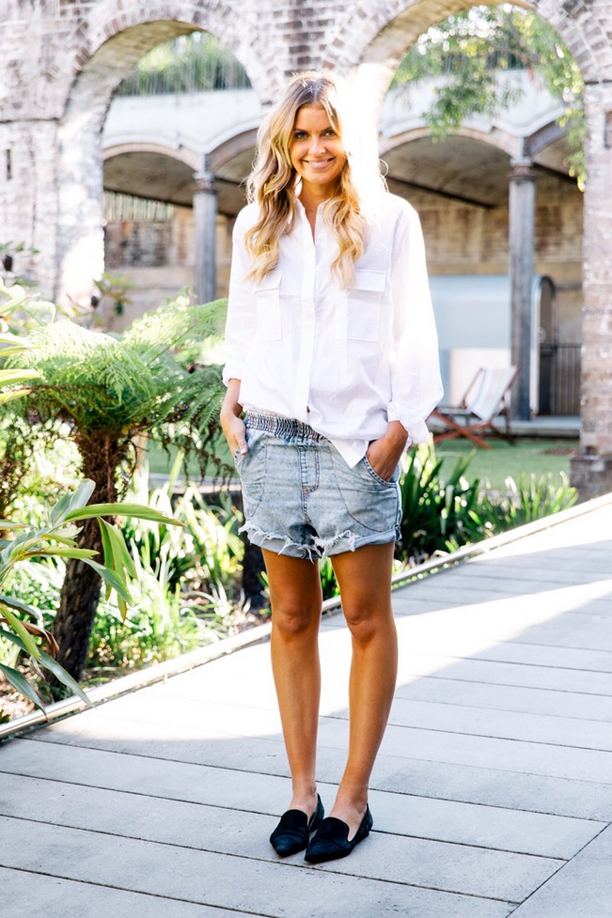 White Blazer
A white blazer goes great with everything and you can wear it with shorts, jeans, skirts or dresses and look fantastic! The white blazer will make you look neat and clean too.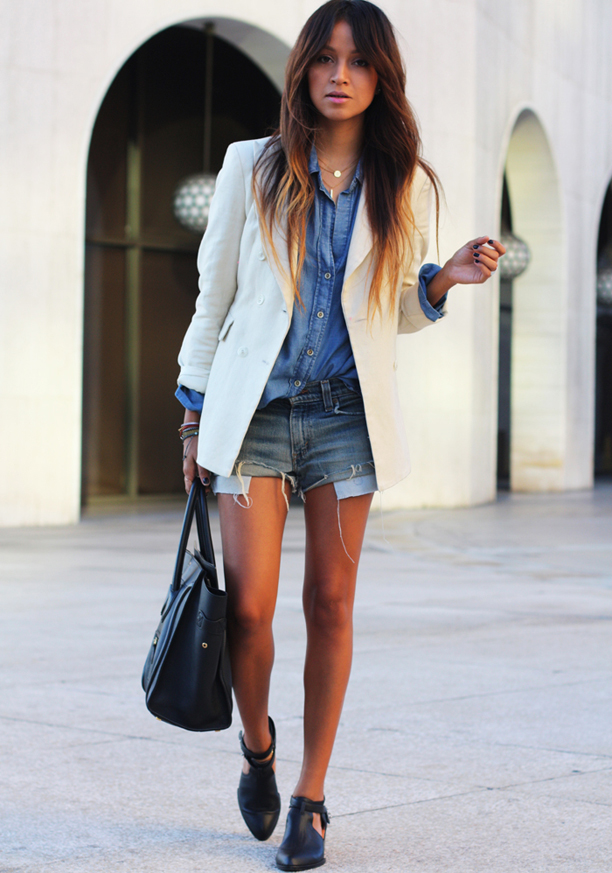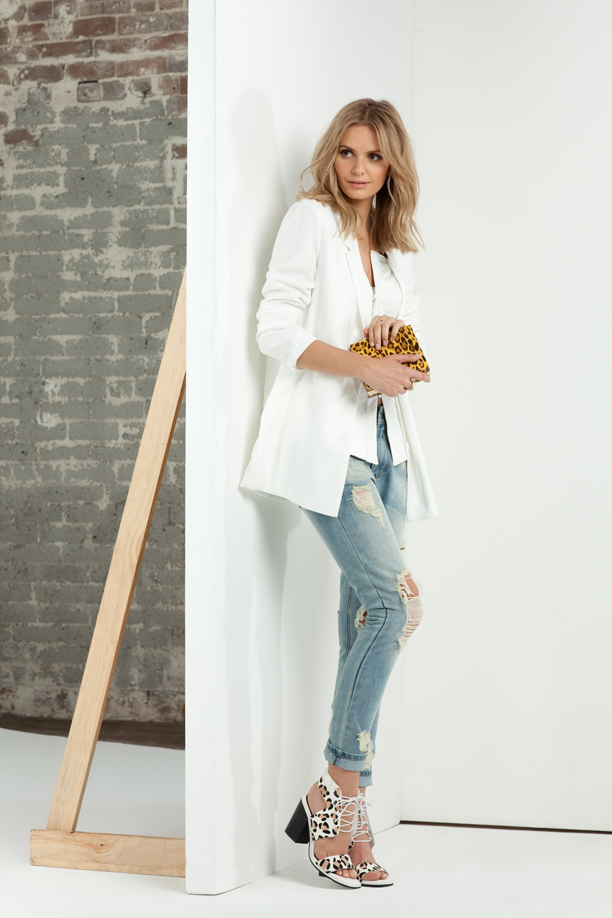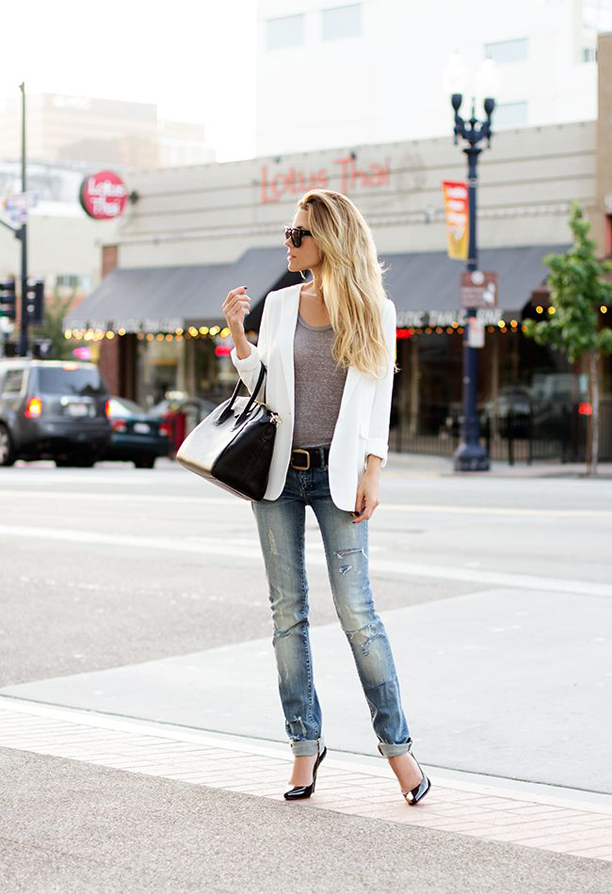 White Dress
The white, waist-less dresses are chic and trendy this season. They look great with heels, sandals or ankle boots. You can experiment with adding a colorful necklace or shoes.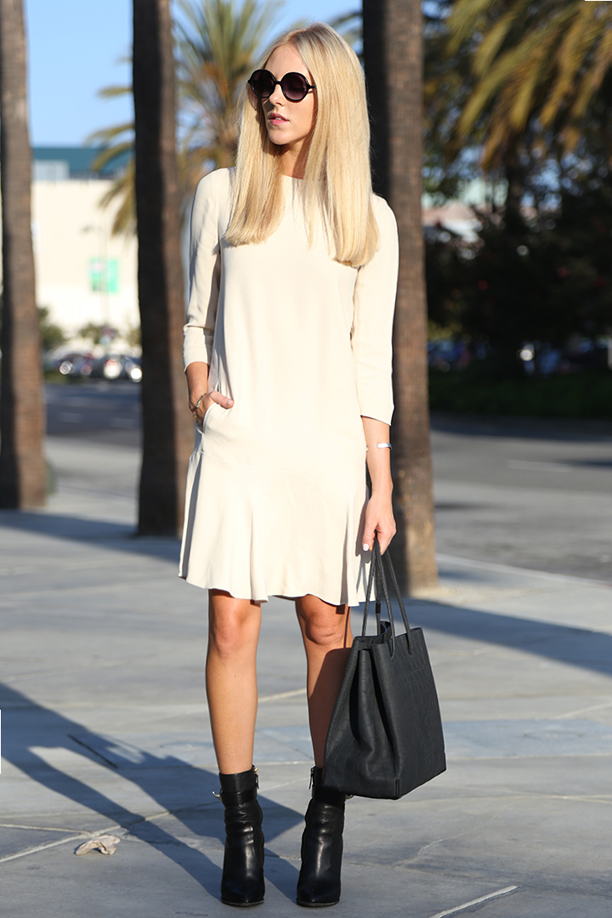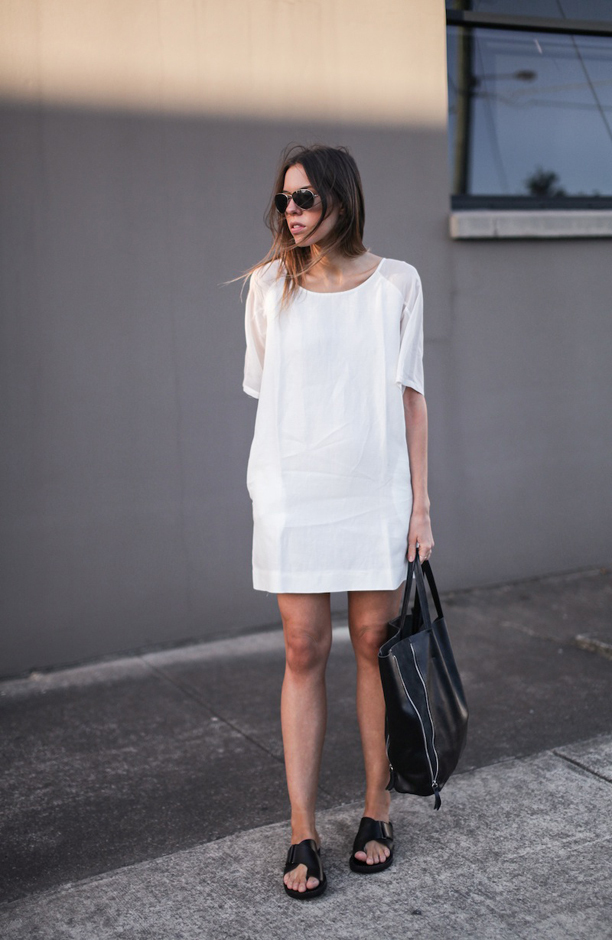 White Tailoring
The celebrities have showed as the women's tailoring trend a long time ago, but this season the white tailoring are having a moment. If you want to look sophisticated and classy, you should definitely  need to wear a classy white suit.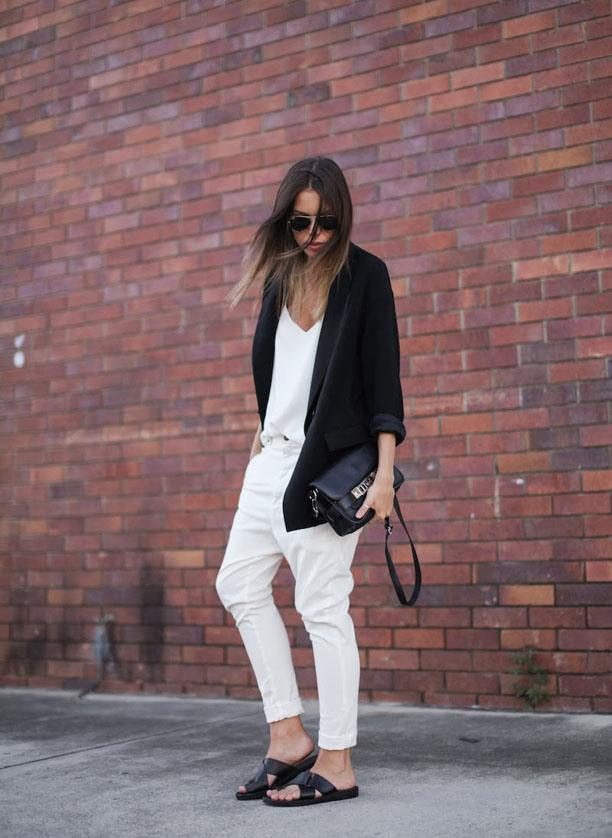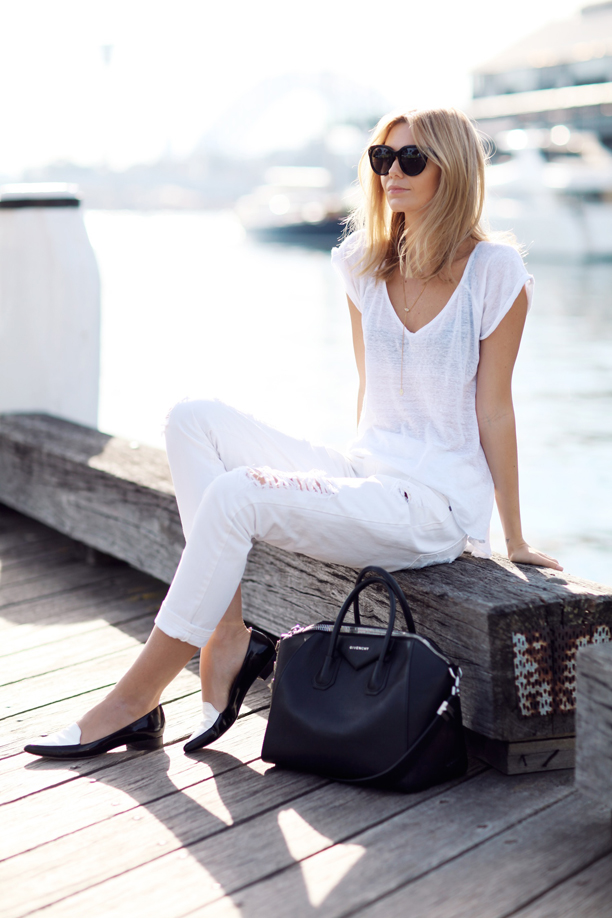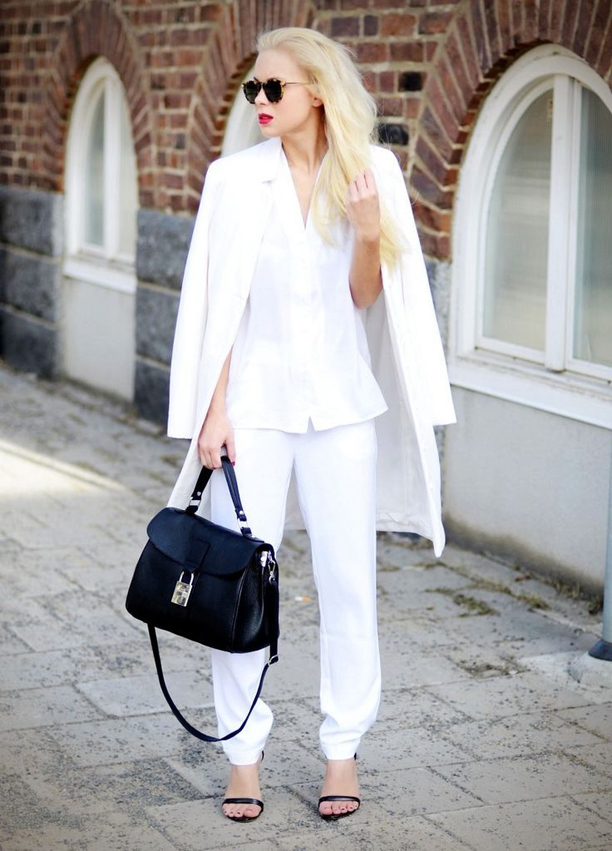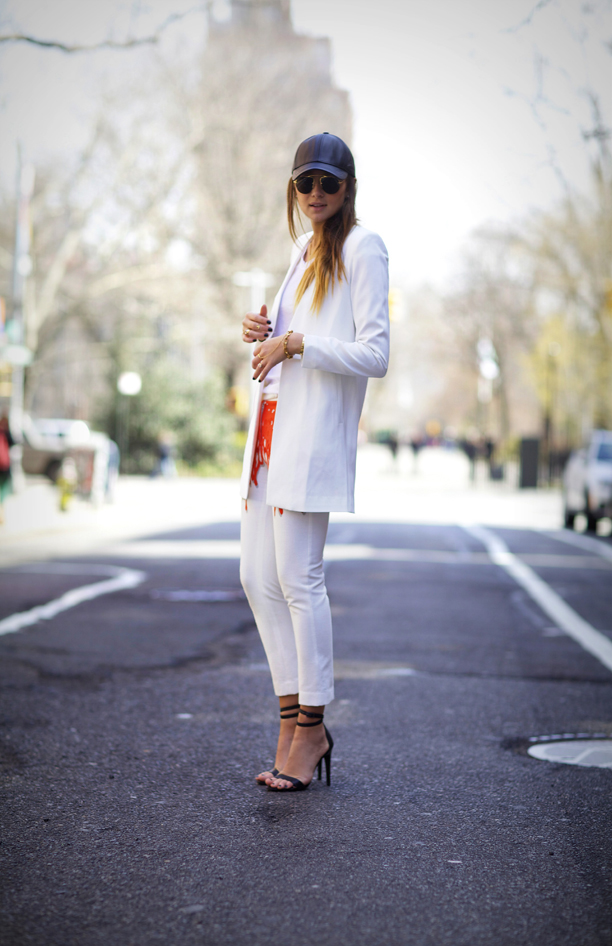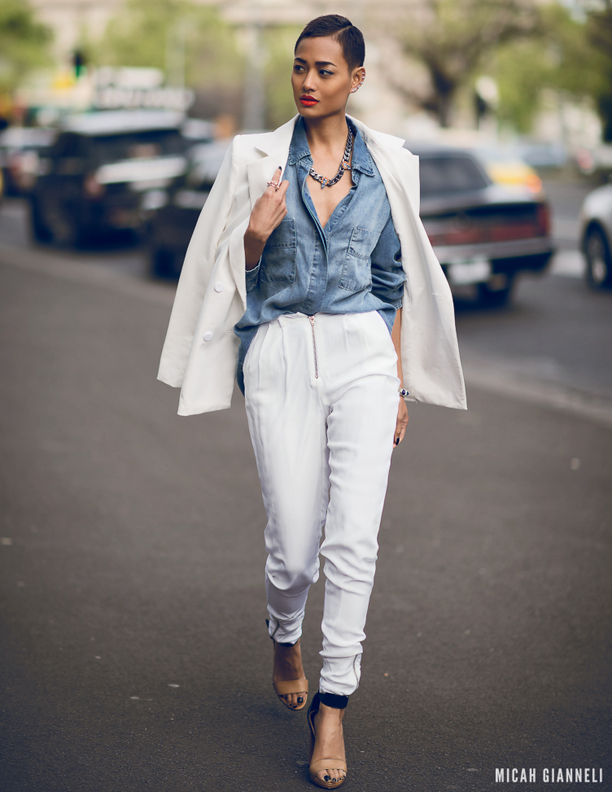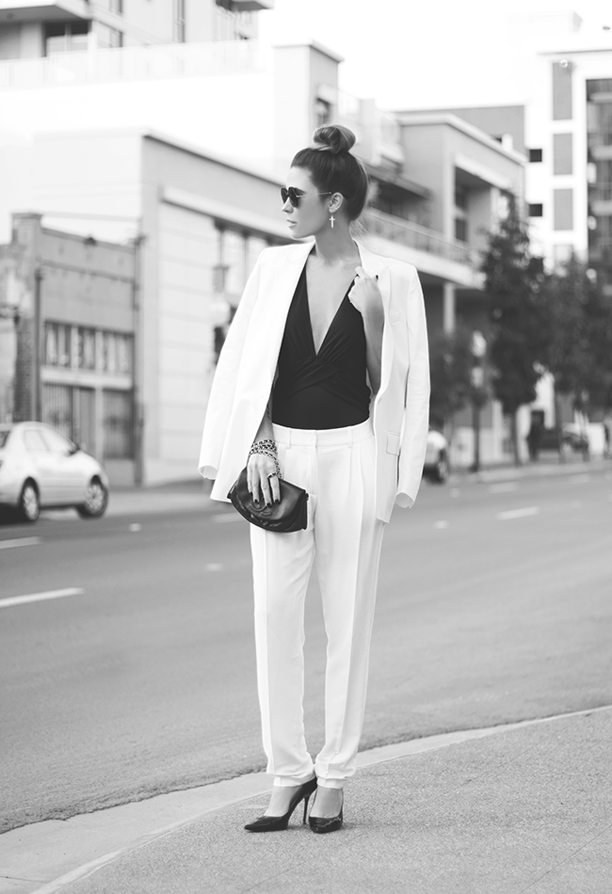 Thank you for reading! I hope that you have found these combinations beautiful and you will copy some of them. Follow this trend and wear white pieces. Go out like real fashionista, wearing the latest fashion trends. Enjoy in the rest of your day and stay up to date with the contents of Fashion Diva Design!