Hey my lovely divas! How are you today? My post for today is called "15 Interesting Ways to Layer Your Clothes This Fall". Are you excited? Layering clothes can be a little bit tricky, that's why I wanted to help you and awaken your creativity. Feel free to copy the outfits that you like and if you have some other suggestions, you can leave me a comment below. Enjoy and have fun!
White turtleneck, ripped jeans and boots – simple and stylish combination to wear this fall. You can embellish the outfit with fedora hat and tartan scarf for more sophisticated look.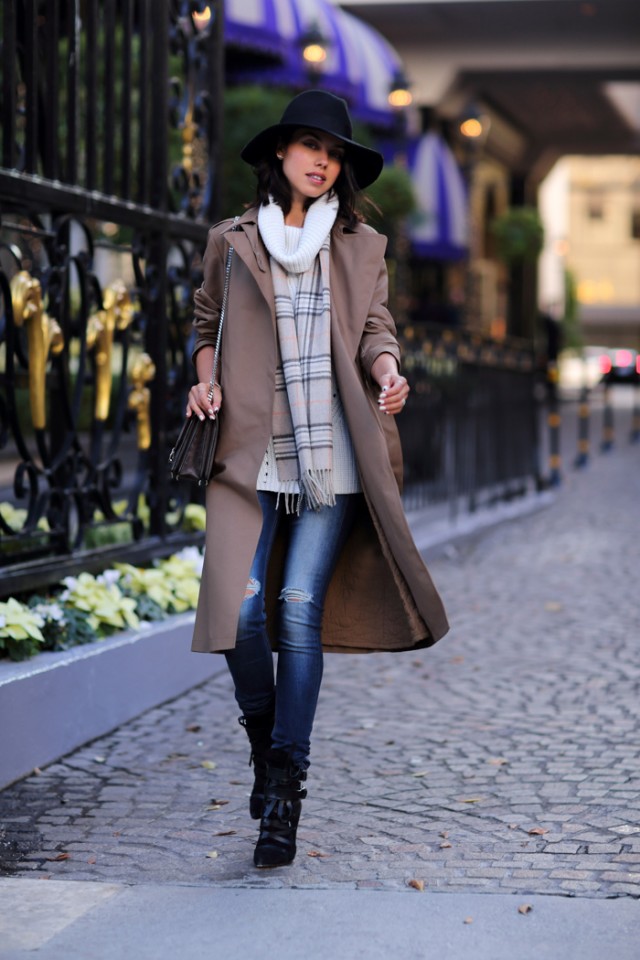 Warm and casual combination that you can wear every day. The outfit is completed with some interesting details that fit perfectly to the whole outfit.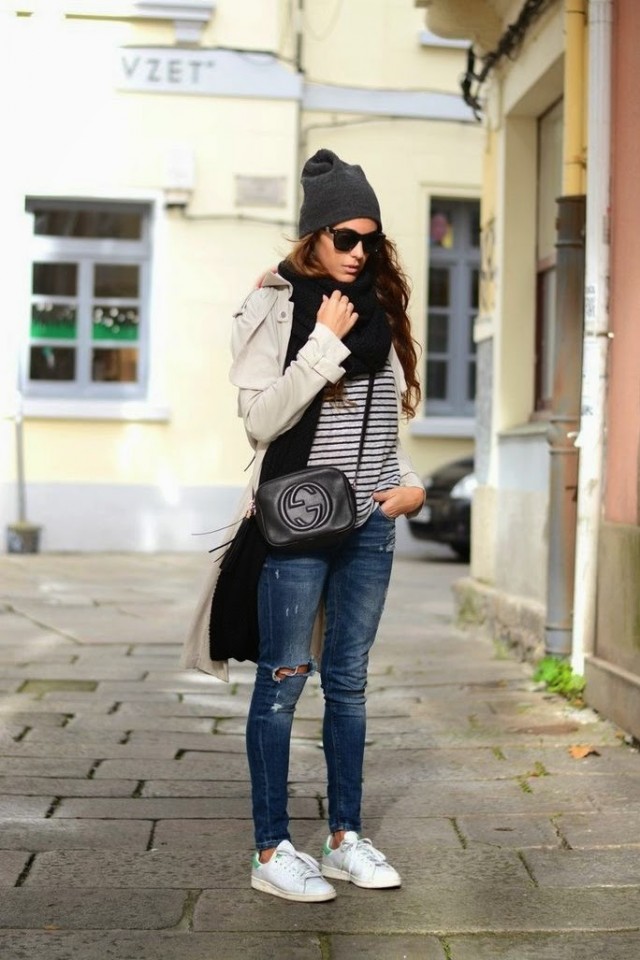 Perfectly styled combination with black leather coat and boots, white shirt and burgundy jeans. Do you like it? You can wear this astonishing fall combination everywhere.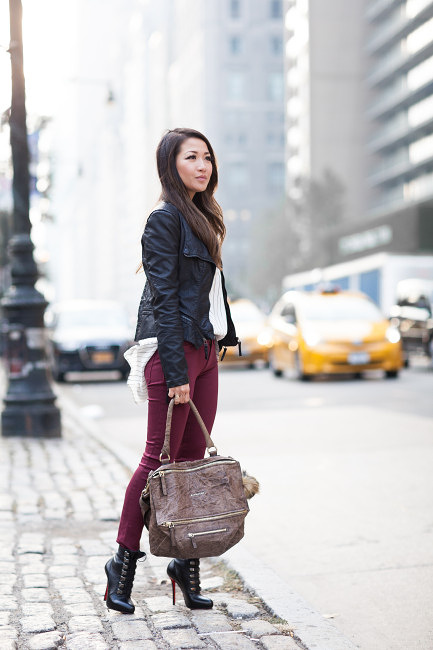 You can wear the combination below to college or work. It looks classy, yet fancy and stylish.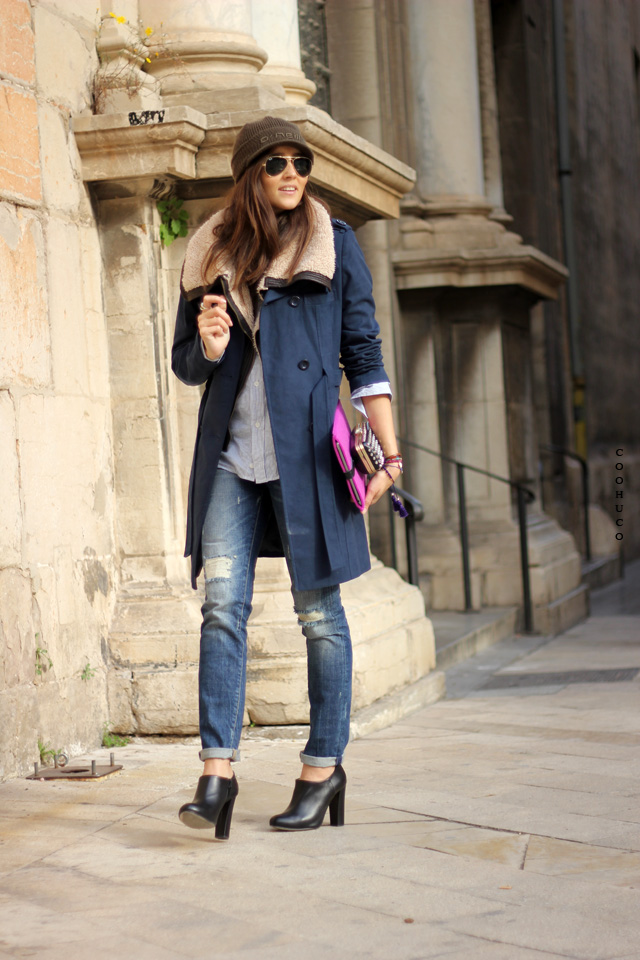 Scarves are must-have accessories that you should definitely wear. It will keep you warm and stylish this season! There are many stylish scarf designs to choose from, so you won't have any difficulties to find the right one that will fit perfectly to your outfit.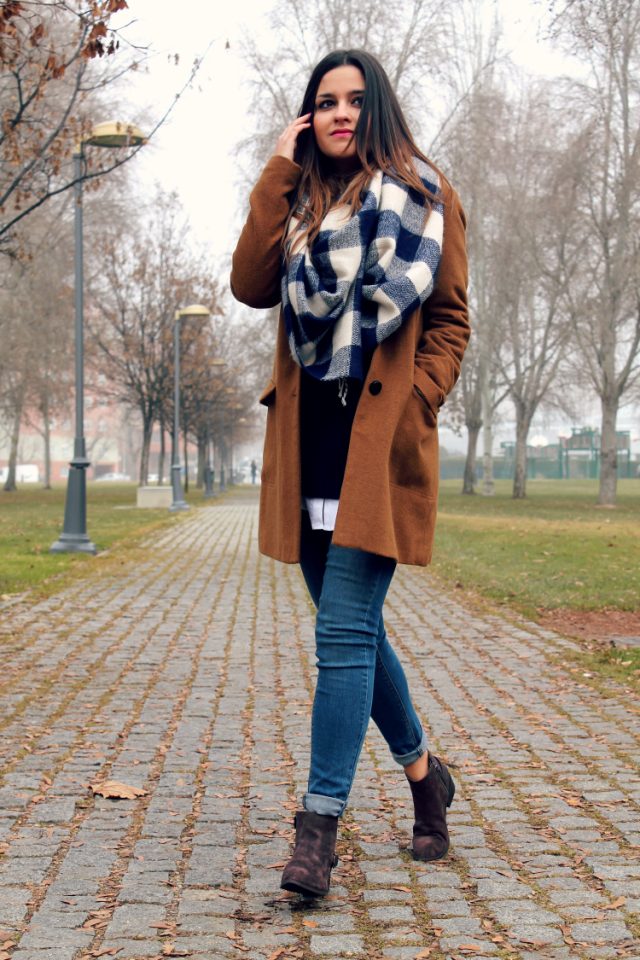 You can wear the combination below to work, but I advise you to change the shoes. You can wear black, instead of these.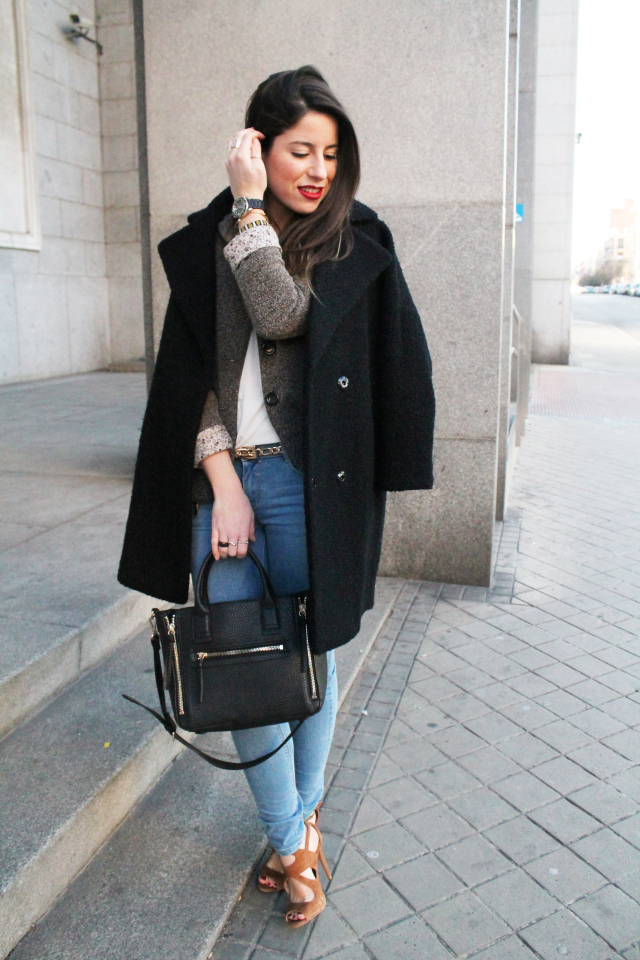 You should make turtlenecks and jumpers your best friends this fall, because they will keep you warm throughout the freezing winter days. Plus, they look great when are combined with heels and jeans.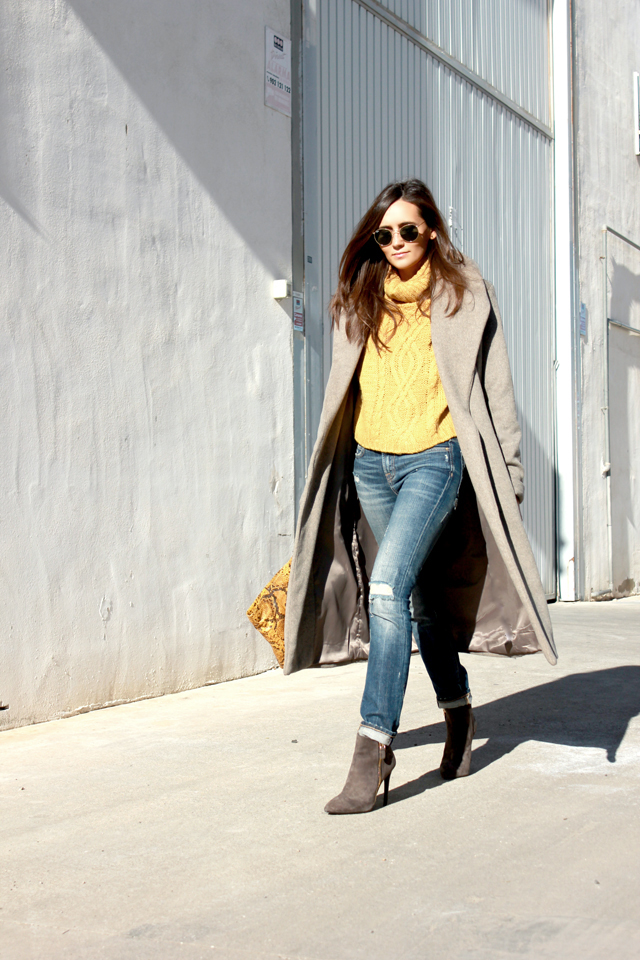 Would you dare to wear the outfit below? It looks chic, isn't it?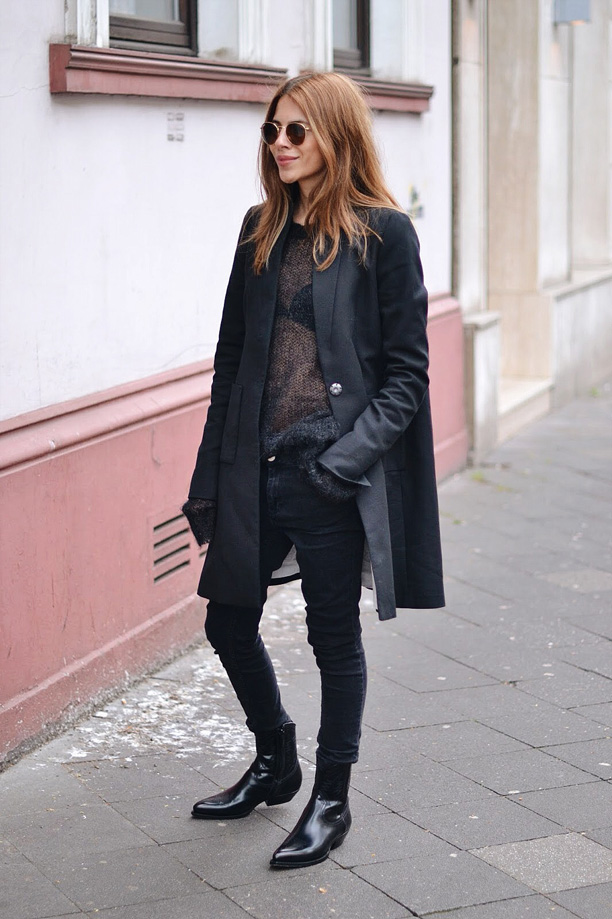 Parka jackets are trendy and will keep you warm throughout the whole winter season.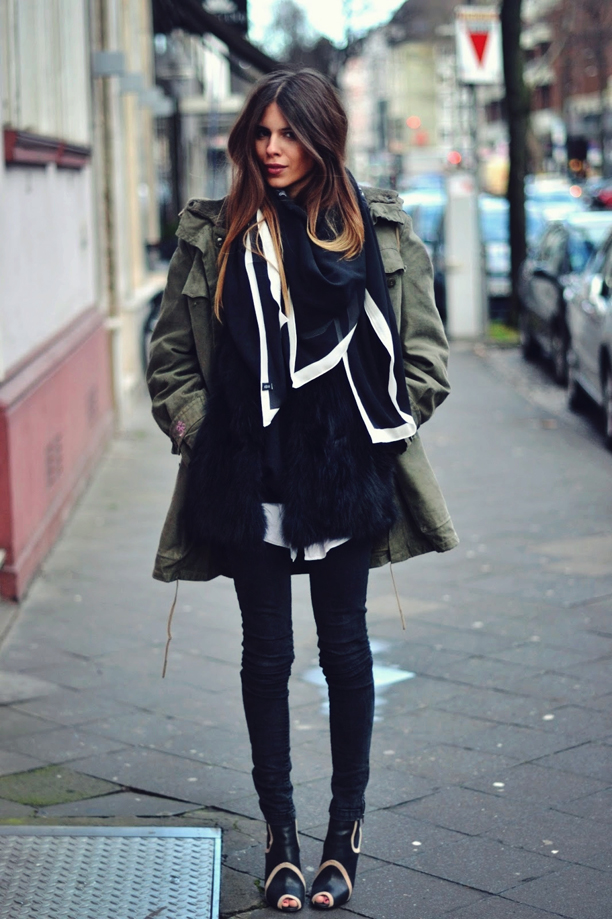 You can beautify your head to toe black outfit with a burgundy bag. I really like this combo and I would like to wear it too.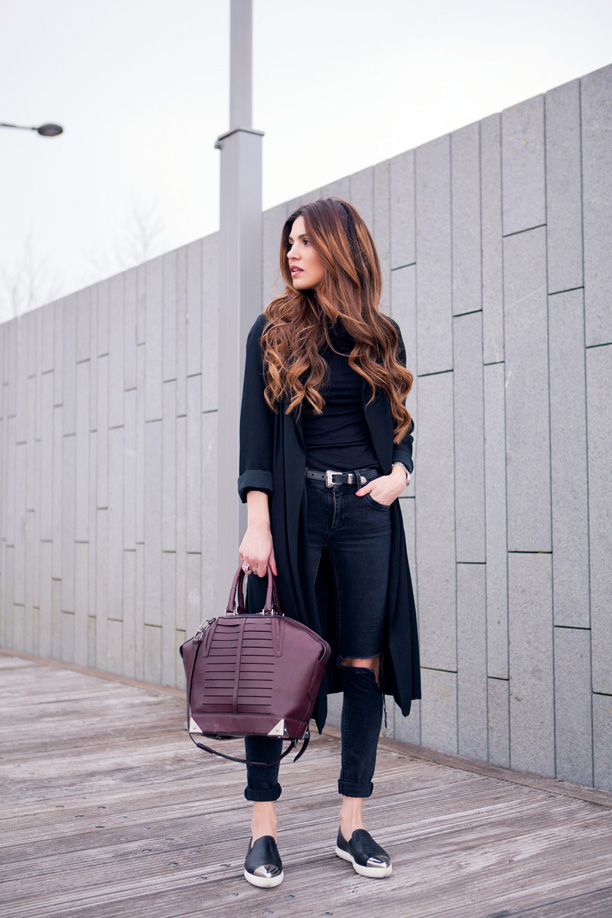 Black and white is always a great combination for every occasion. The outfit below is very classy and elegant and will fit you perfectly.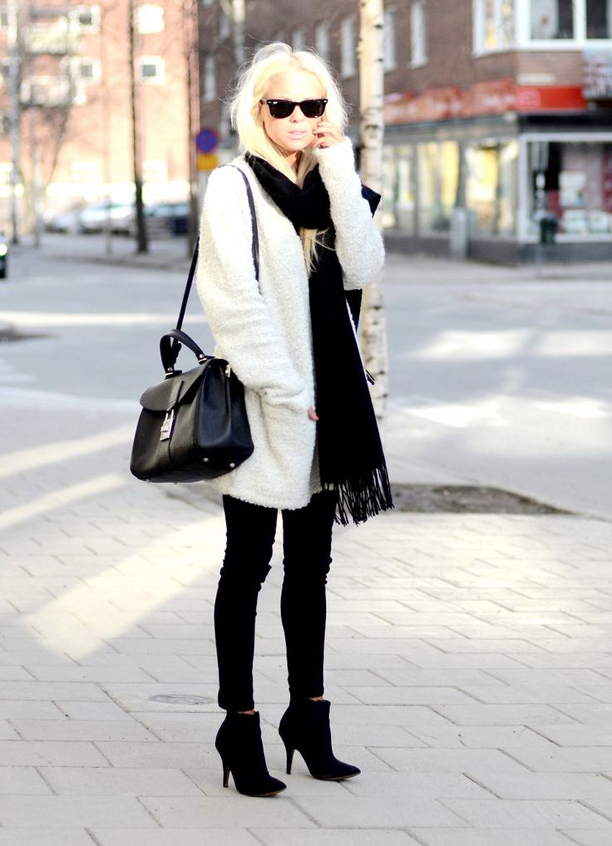 Do you fancy wearing black? You can break the monotony with a black and grey jacket.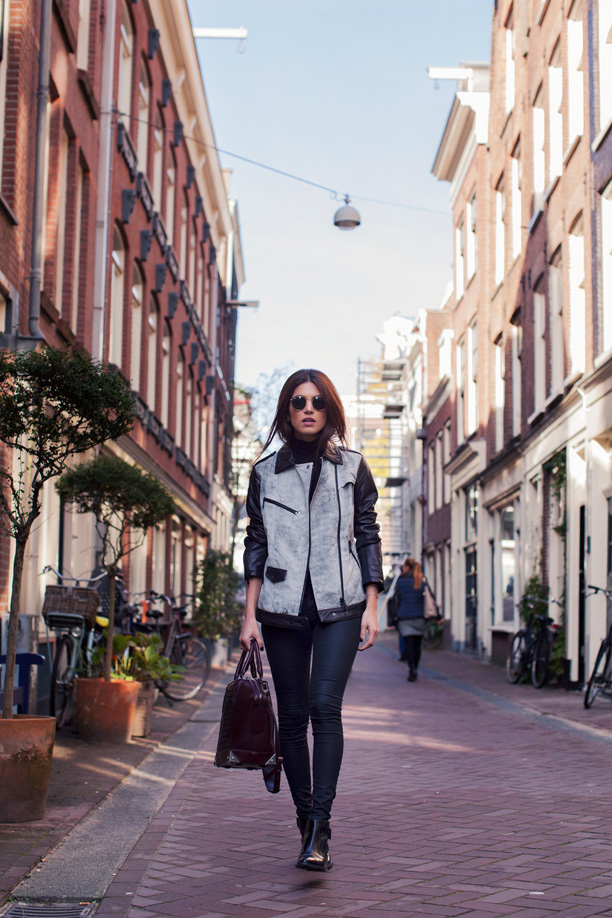 Suede jacket, ripped jeans, white shirt and jumper – perfect combination to rock the street this fall. I really like this combination and I find it very comfortable, warm and cozy. You can wear it to every informal event.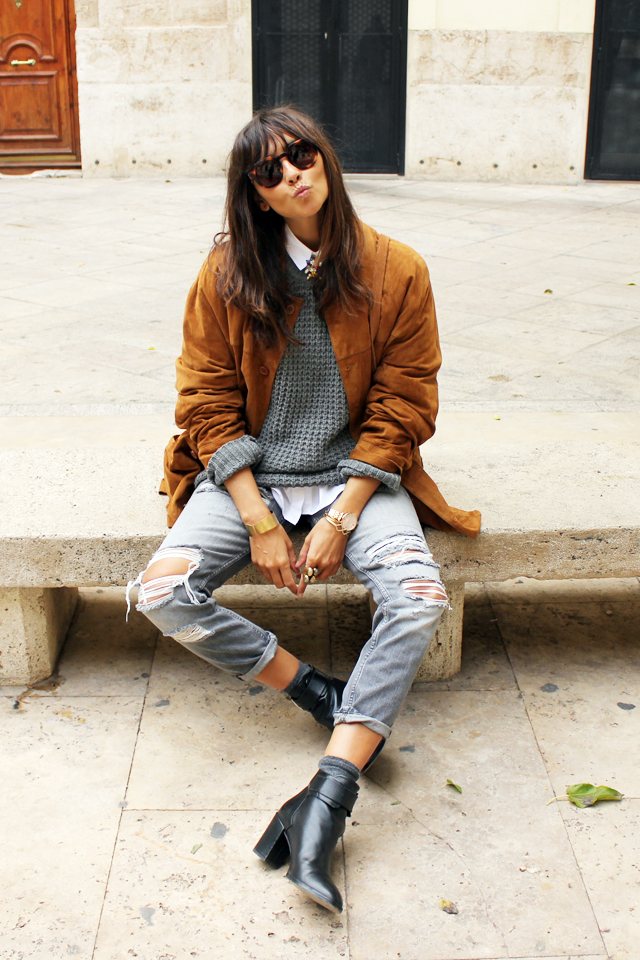 What do you think about this casual, yet modern and stylish combination? The combination of red and beige was one of the hottest trends. If you don't like that color combination, then you can copy the outfit with red coat below. I find this combination very interesting and I would like to wear it.
You should definitely wear yellow this season, so hurry up and refresh your outfit with some stylish yellow pieces. Yellow goes great with black and the outfit below is perfectly styled. You can make a statement with a yellow coat or just add some little yellow details to your outfit.