Hey my dear fashionistas! I'm always here to inspire you! For today, I have 15 diy hanger projects to make right now. I stayed speechless when I first saw them and I truly hope that you will like them too. All of them are stunning, easy and quick to make. They will turn your closet from ordinary to extraordinary, as they are colorful and fresh.
DIY HANGER PROJECTS 
DIY Clothes Hanger Tutorials
I have found 5 diy clothes hanger tutorials that will blow your mind. You have the steps and you need only to follow them. All of them are really easy and quick and you won't have any difficulties to achieve them.
For this project you will need floral paper napkins and glue. Look at your kitchen cabinet, you may already have some interesting napkin designs that can be used for a project like this.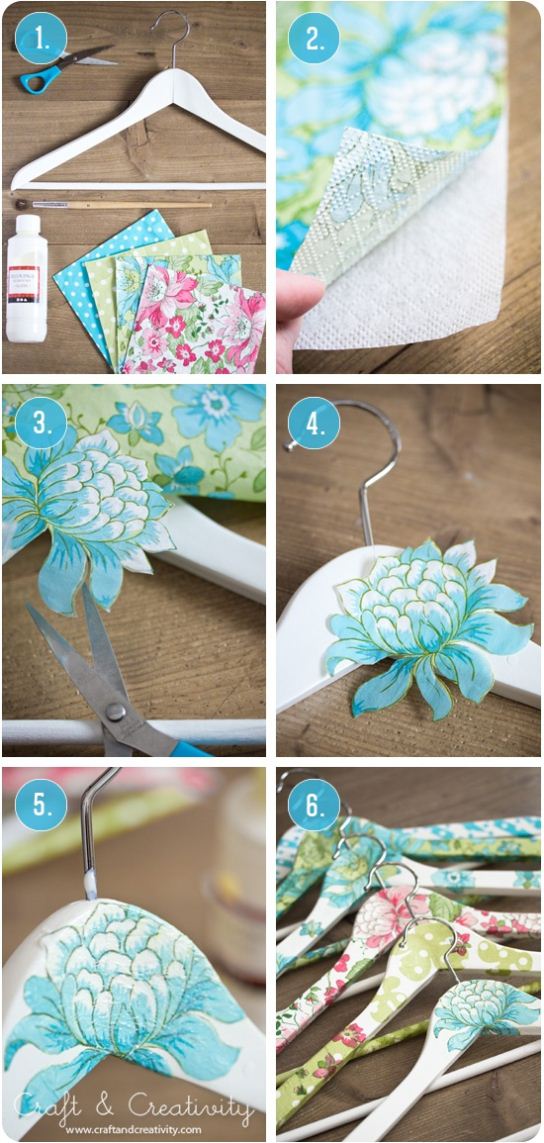 Simple hangers can look far more beautiful in couple of steps. For this project you will need only ropes in different colors. If you don't have colorful ropes, ask your mother or grandma, they probably have such things.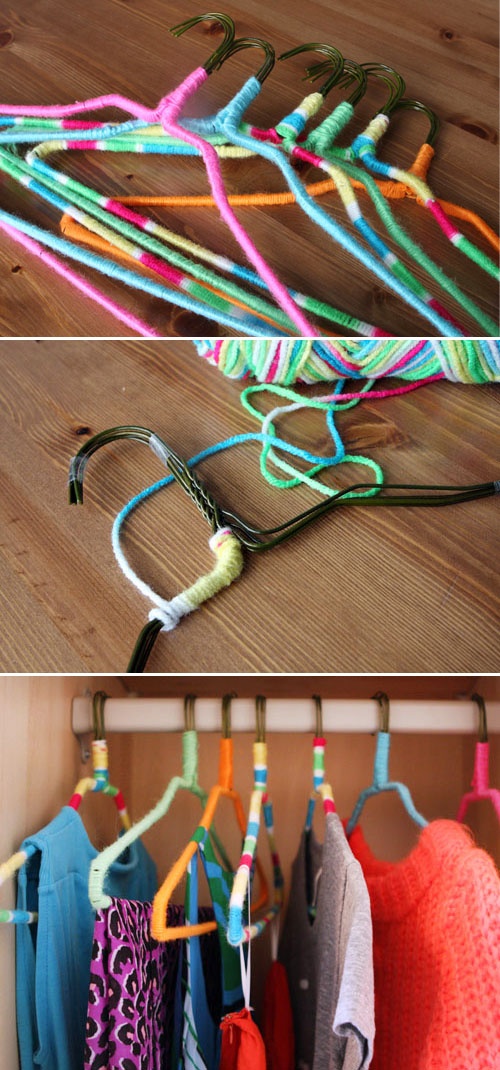 If you are good in drawing or painting, you should definitely try this project. You can follow the steps here and draw flowers like on the pictures below or use your imagination and draw something on your own. If you decide to try it out, I would love to see the final result, so please feel free to share it with me in a comment below.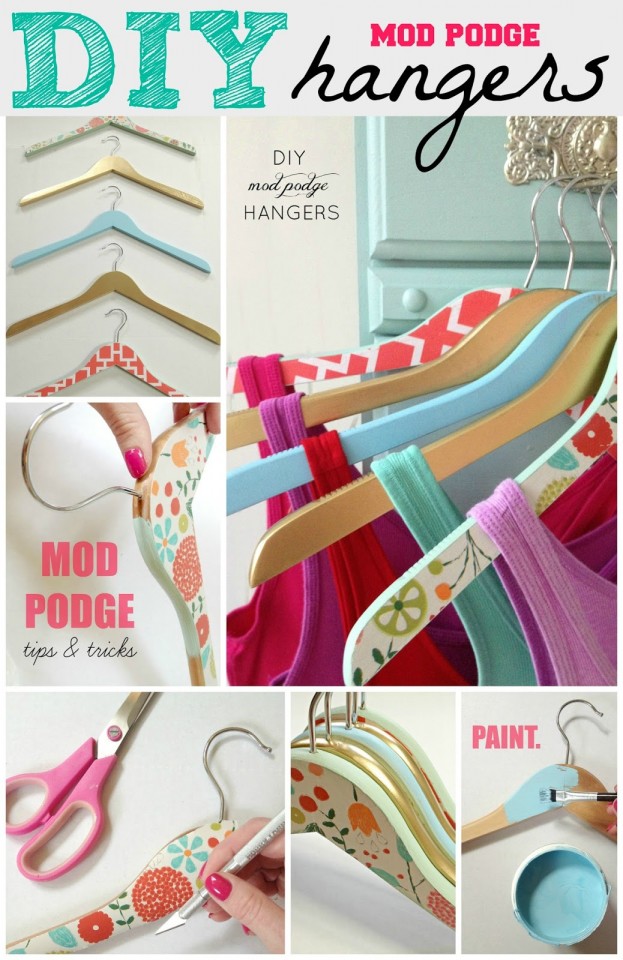 Nowadays, you can find fabric in different color, style, design, patter, etc. For this project you will need a small piece of colorful fabric and glue. The project is very easy and quick and you can use your creativity to embellish the hangers in an interesting and fancy way.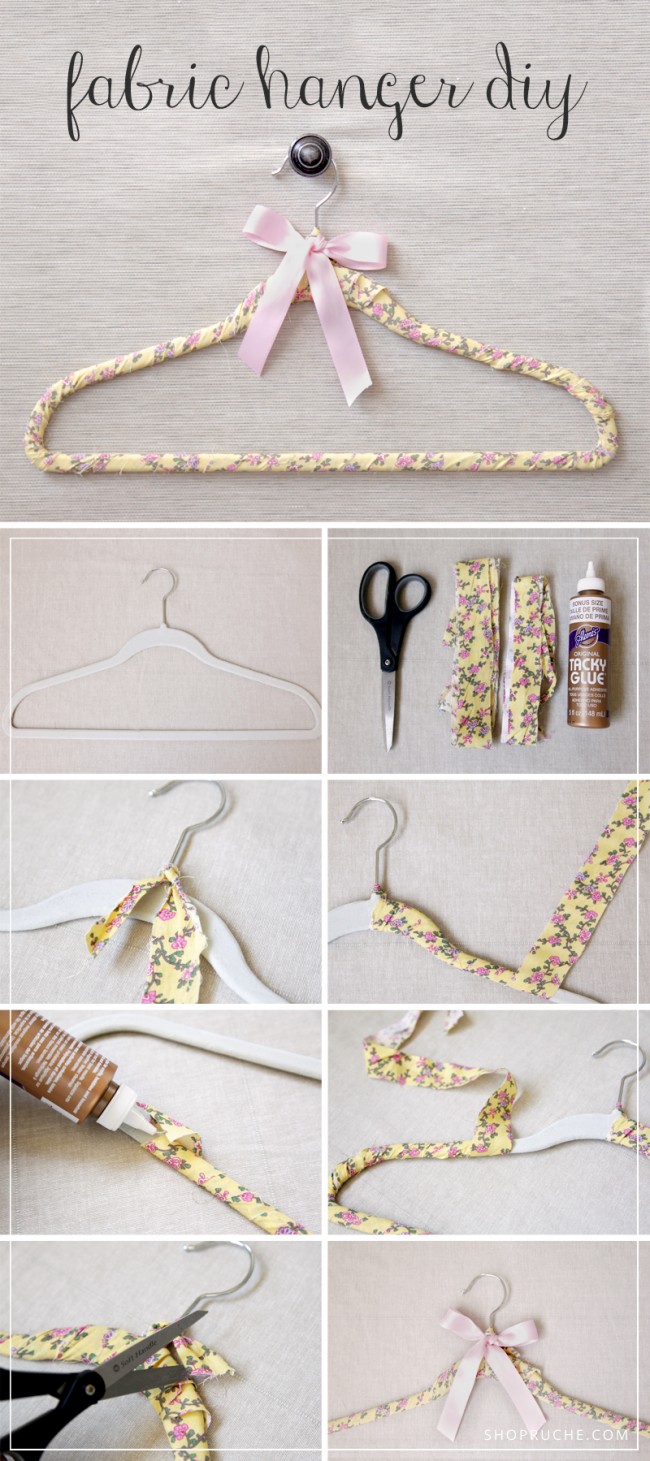 Sequins can be used to embellish clothes, headbands, accessories and hangers as well. If you like fancy and girlish things, then you should definitely need to create this hangers below.

DIY Scarf Hanger Tutorials
If you don't know where to put your scarves, then you should definitely take a look at these two hangers below that I have selected for you.
For the first project you will need plastic hanger, plastic  curtain rings, tape and fabric.

For the second scarf holder you will need wooden hanger, metal rings and rope.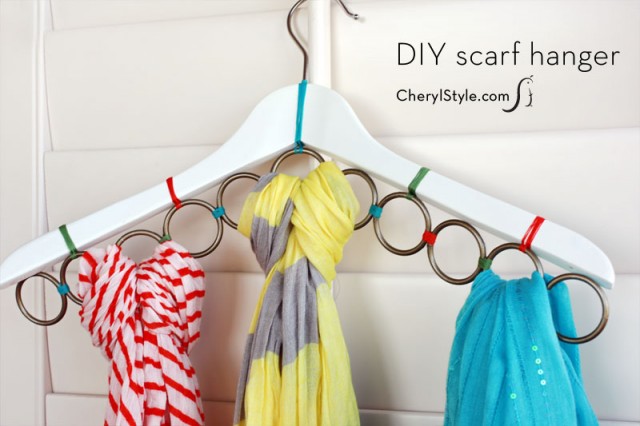 Accessory Storage Idea
If you want to have an easy access to your accessory, then you should think about hanging them like on the picture below. It is really interesting and fun idea. Plus, you can put the hanger on the wall as a decor or in the closet.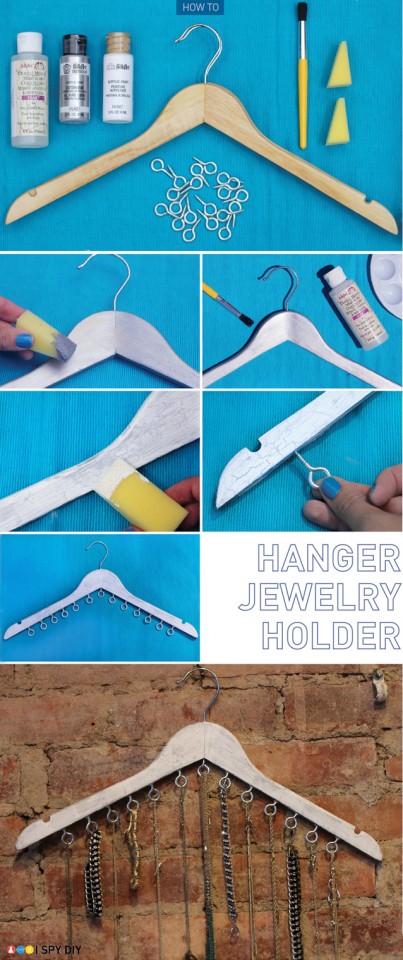 Flip – Flop Storage Idea
The idea below is ideal for those who have a lot of shoes. I like the idea and I find it really creative and innovative. What do you think?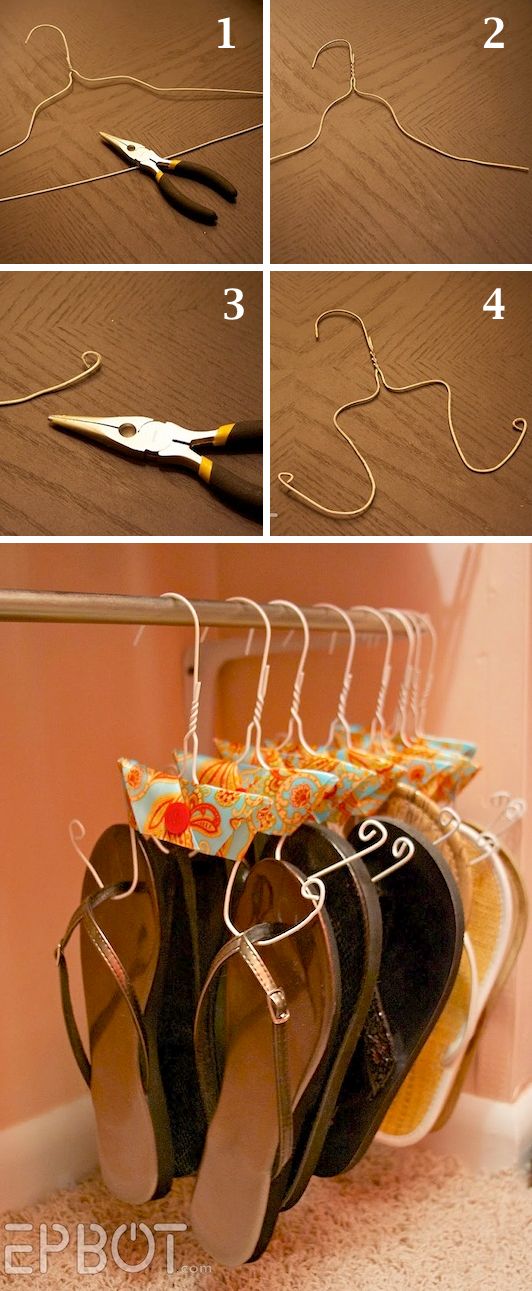 Bra Holders
The project below is a very interesting solution that every lady should see. I really like it and I would make it for sure.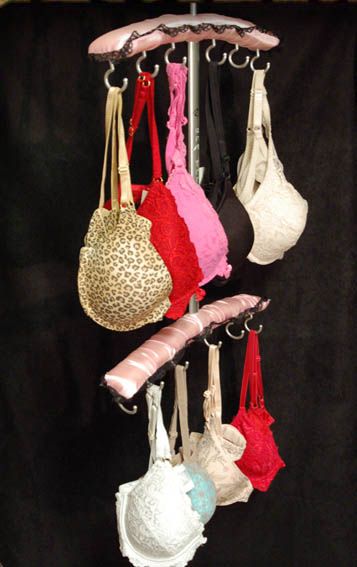 Belt Holder
With the project below, you can finally organize your belts.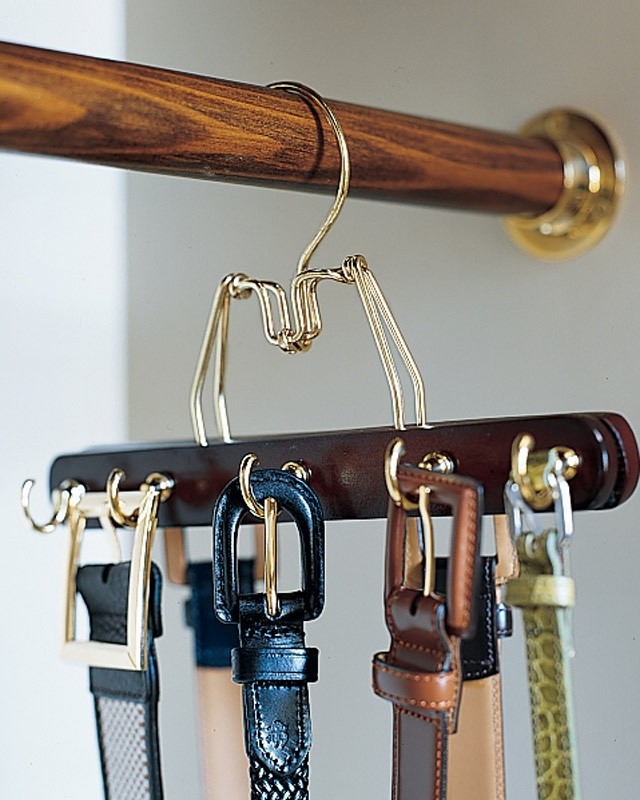 Personalized Hangers for Your Wedding Day
You can easily personalize the hangers for your  big day at home. The idea below looks stunning, what do you think? Do you like it?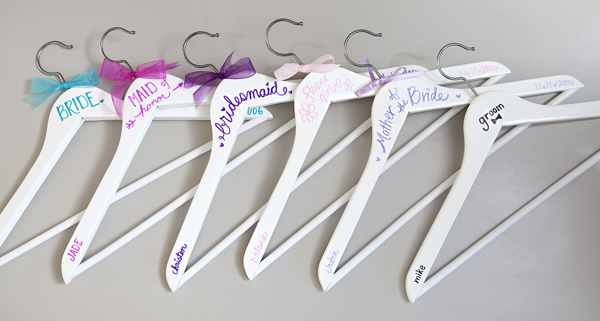 Vintage Hanger Ideas
You can use your immense creativity and make similar hangers to these two diy hanger projects below. I really like them and I think that they will look amazing on free-standing clothing rack.
For the first project you will need fabric and glue.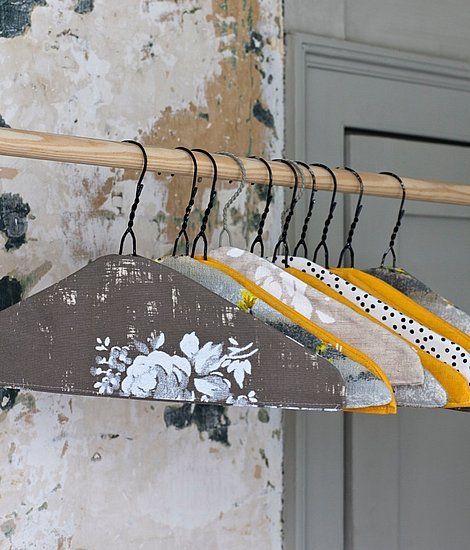 While, for the second one, you will need a painting skill.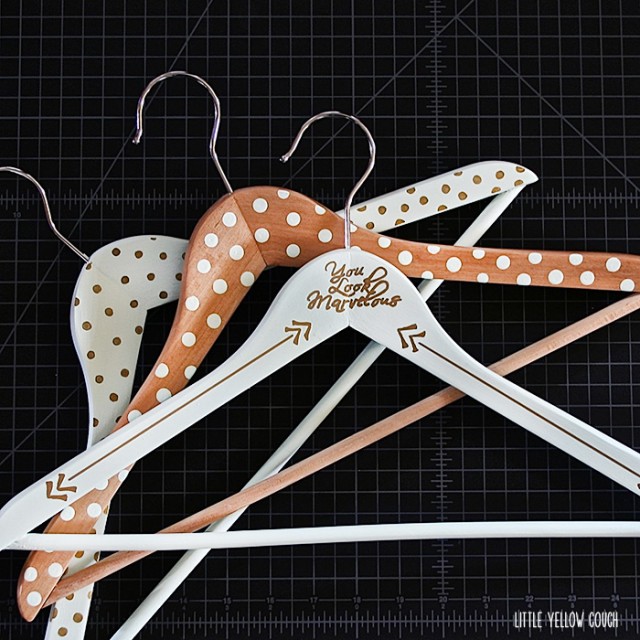 Interesting Entryway Hooks
The project below is a perfect proof that hangers can be incorporated in the entryway decor to hang coats, bags, umbrellas, keys, etc.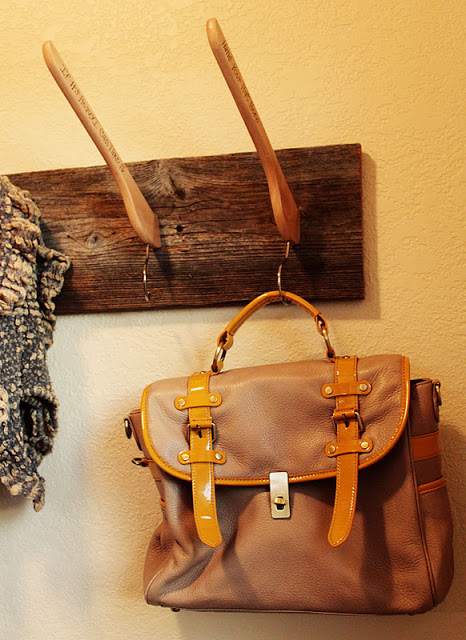 Thank you for reading! I hope that you have found these DIY Hanger Projects interesting and you will try them out soon. Enjoy in the rest of your day and stay up to date with the contents of Fashion Diva Design!