Hey my lovely divas! Don't let the rainy days ruin your mood! Rainy boots are ideal choice for fall rainy days, as they are water resistant and dirt can't retain on them.  so hurry up and update your outfit with them.  My post for today is called "20 Ways to Style Rainy Boots This Fall". Are you excited? Would you dare to wear them this fall?
This kind of boots are also an inevitable part of the popular brands: "Burberry", "Louis Vuitton", "Diesel", "Jimmy Choo" and many more. You can find them in various designs and colors, so it won't be difficult to choose a pair. Rainy boots look very unique and if you though that only teenagers can wear them, you are wrong. Everybody can wear this kind of boots on different occasions. If you don't have a dress code for work, you can refresh your outfit with rainy boots. Don't hesitate to wear them to rendezvous or parties, street walks or wherever you decide to go, because they are both comfortable and fancy and have been mainstream for a long time.
Let's take a look at the outfits that I have selected for you and draw some inspiration. You may find your next outfit here, who knows. Enjoy and have fun!
Casual, yet stylish outfit with rainy boots to wear this fall.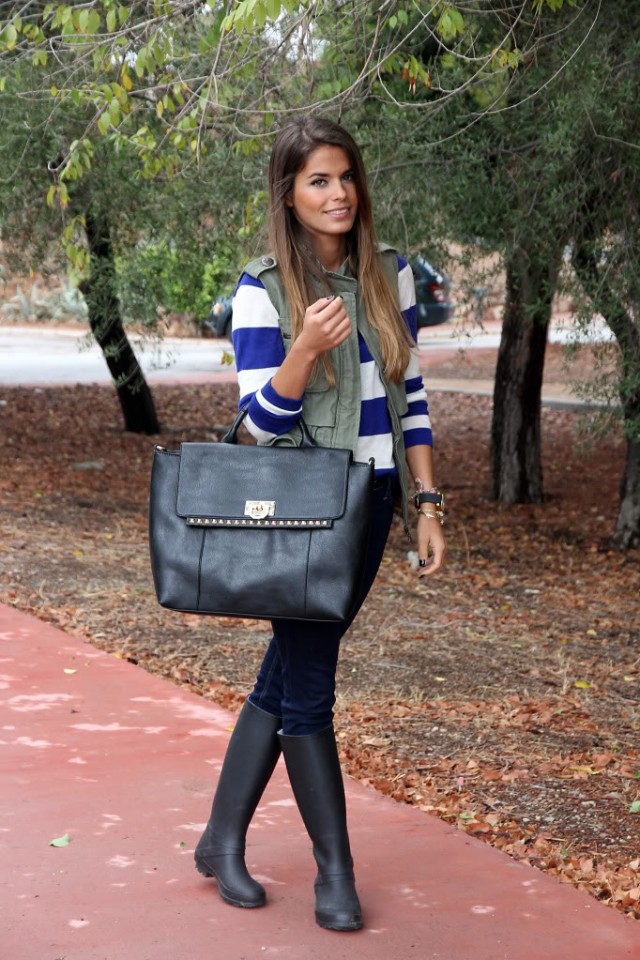 Jeans, blouse and trench coat with rainy boots – fashionable choice to copy this season!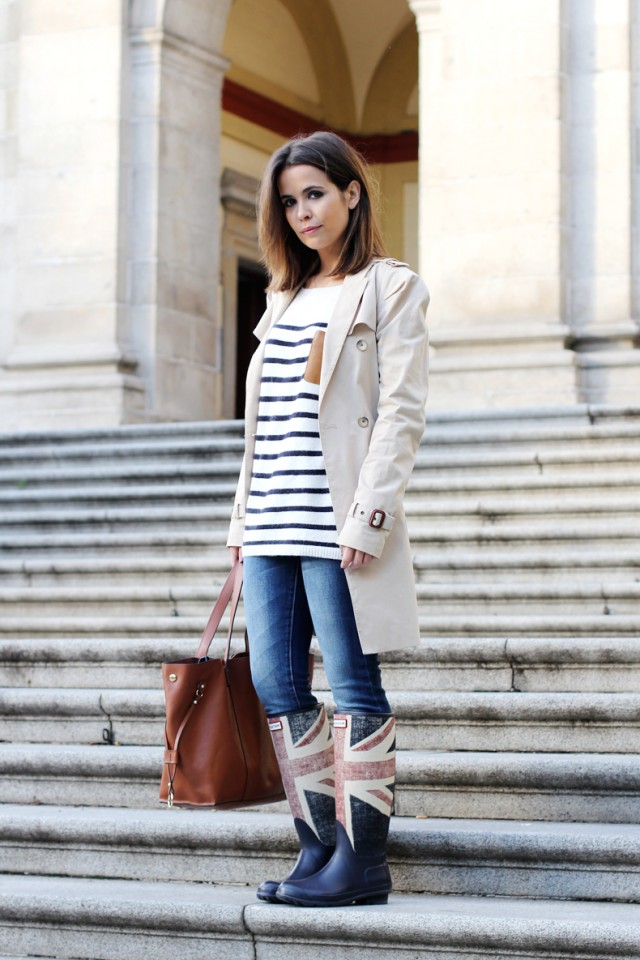 Stunning warm dress and rainy boots to wear on your next street walk.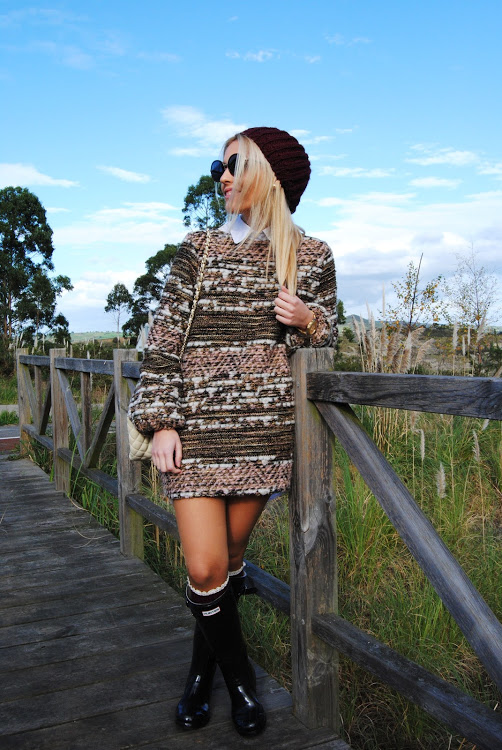 Tartan shirt and black pants and boots – stylish outfit to wear this fall.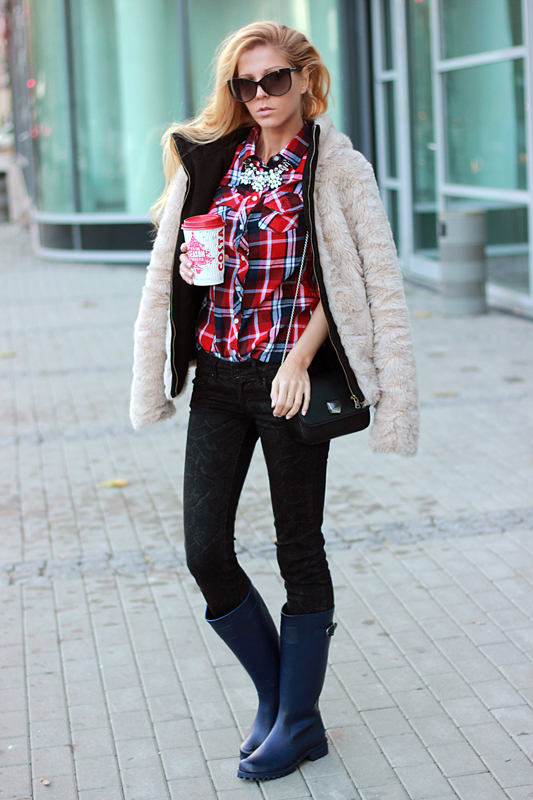 Really fashionable and stylish combination to copy this season.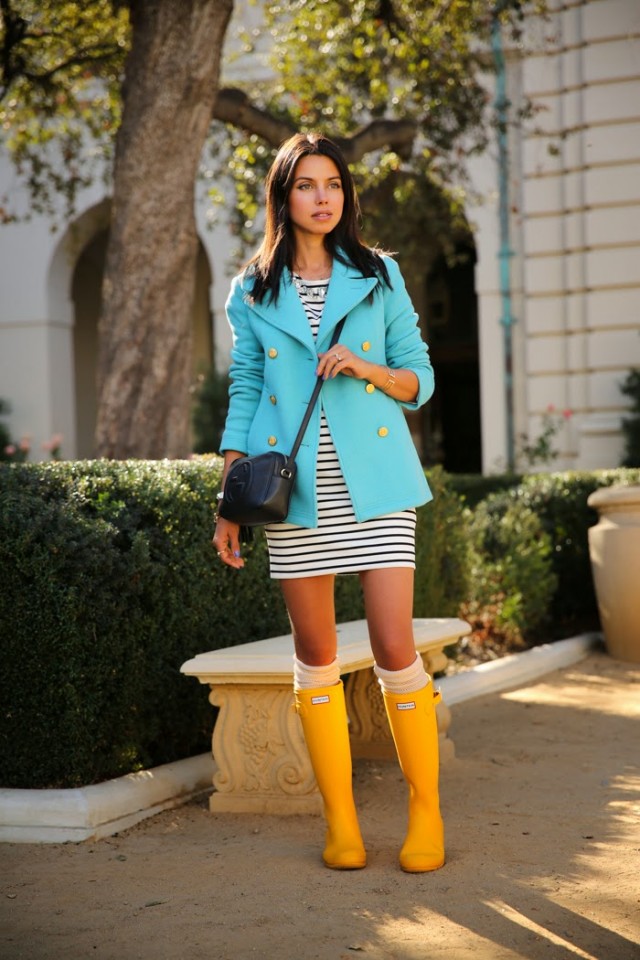 We should all have some brown pieces of clothes for fall.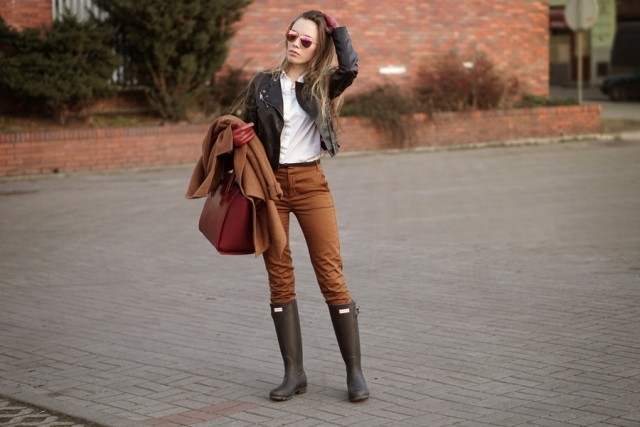 Tartan is trendy, so hurry up and update your wardrobe with a tartan piece.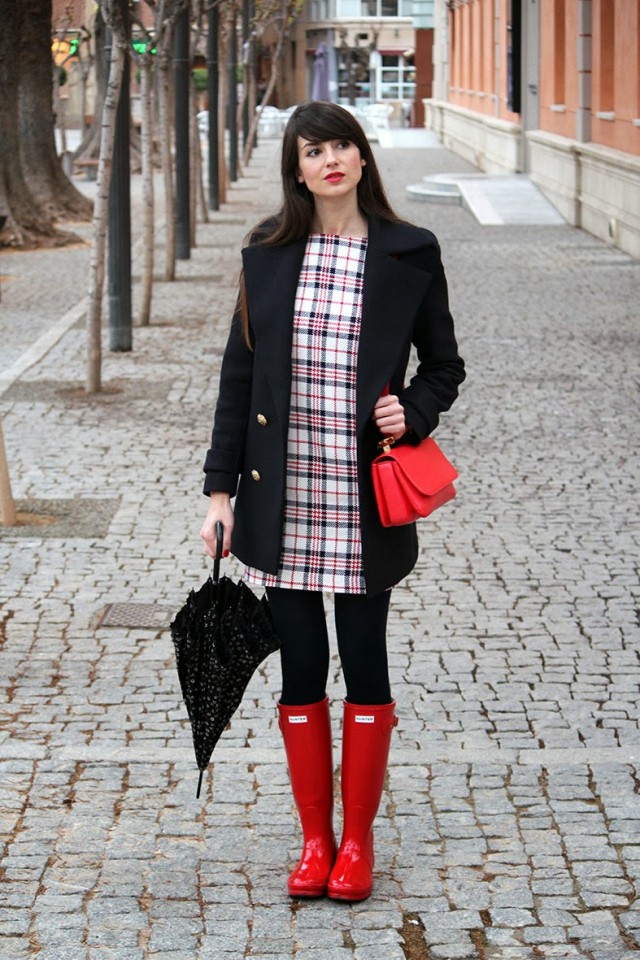 White, grey and marsala – magnificent mix of colors!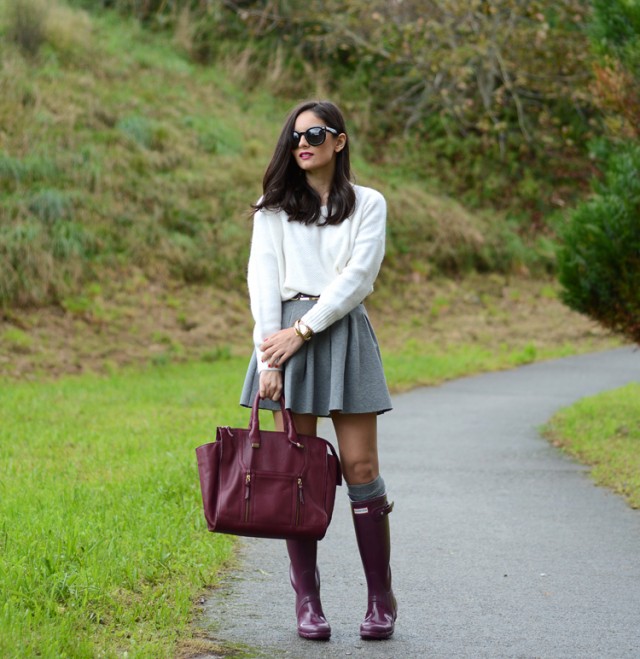 Knitted dresses look amazing in combination with rainy boots. 
Over-sized grey jumper with mini skirt and rainy boots-perfect combination for this fall. 
Cute combination to wear this season.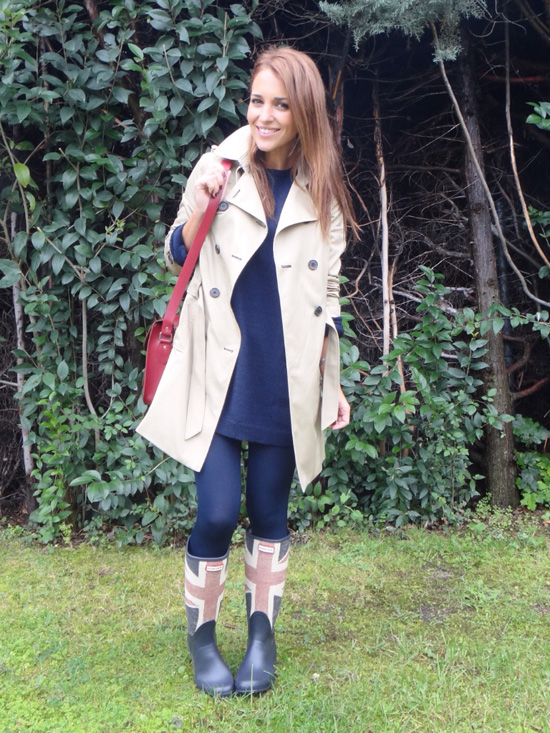 Warm red jumper goes great with black jeans, boots and coat. 
Match the boots with your cape and go out with style.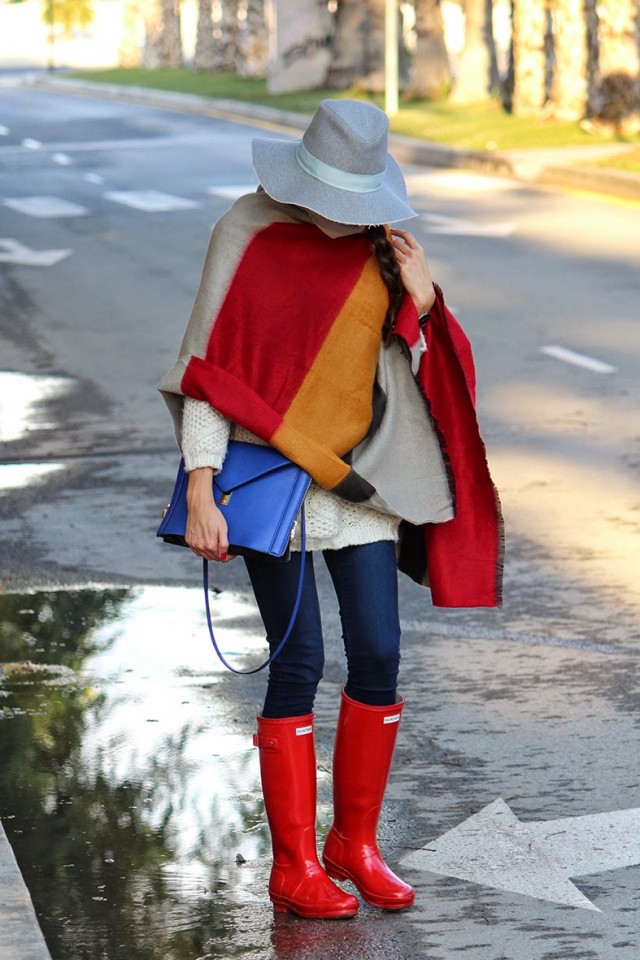 Casual combination to rock the streets this season.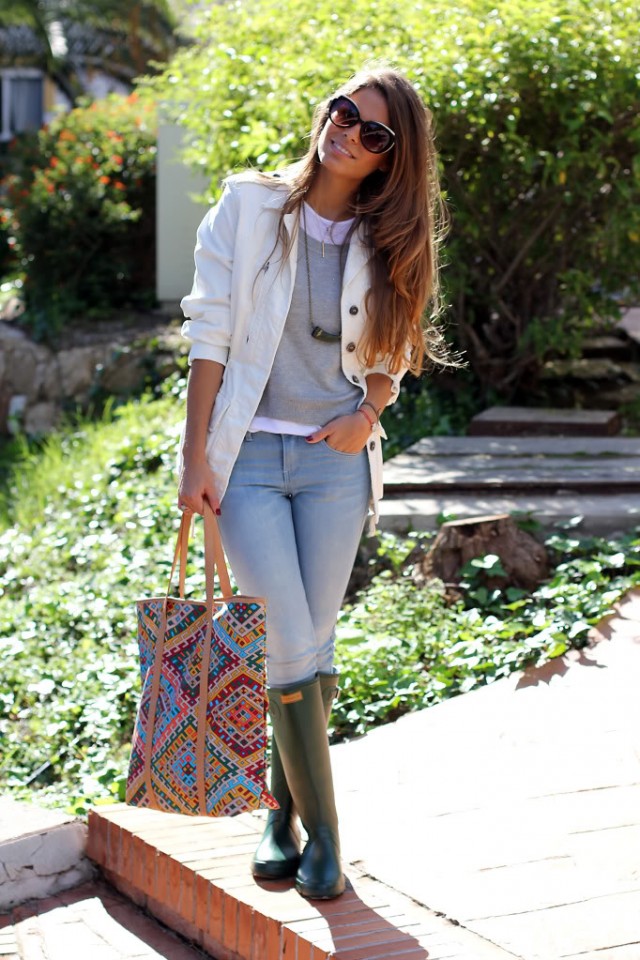 You can make a statement with your purple rainy boots.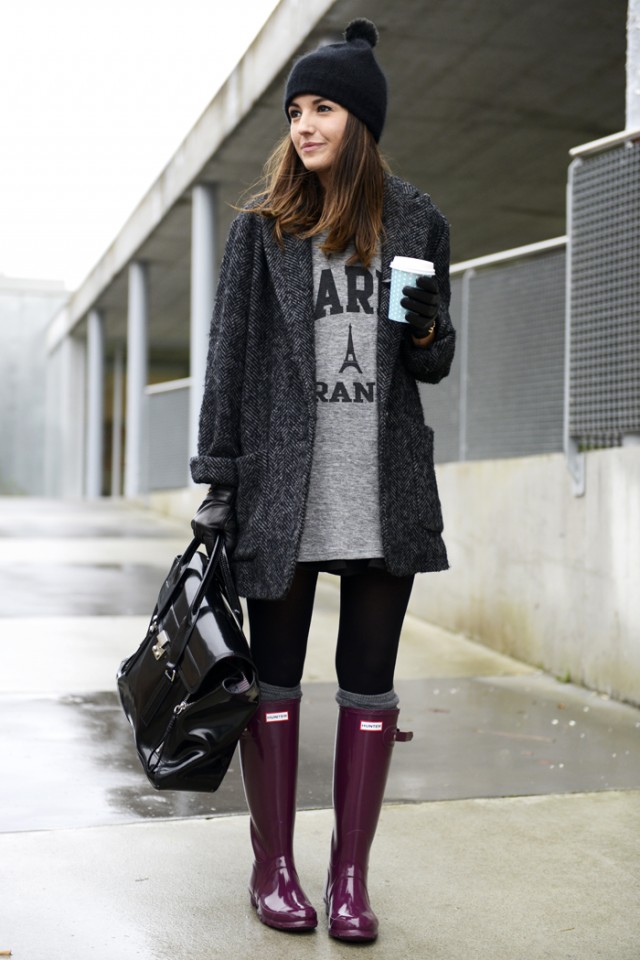 Warm and cozy clothes is what you need for the cold and rainy fall days.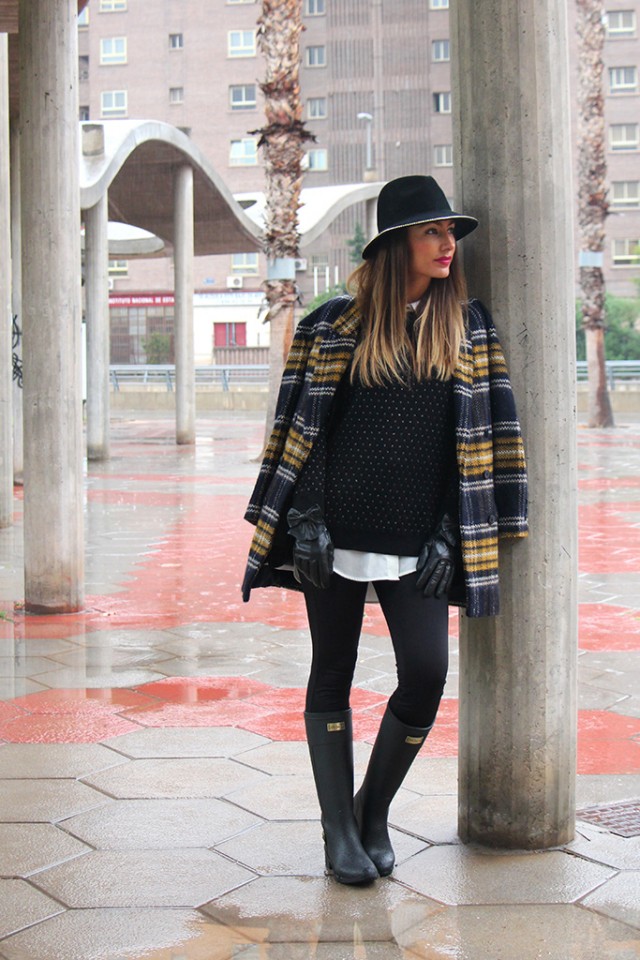 Head-to-toe black outfit should not be always boring…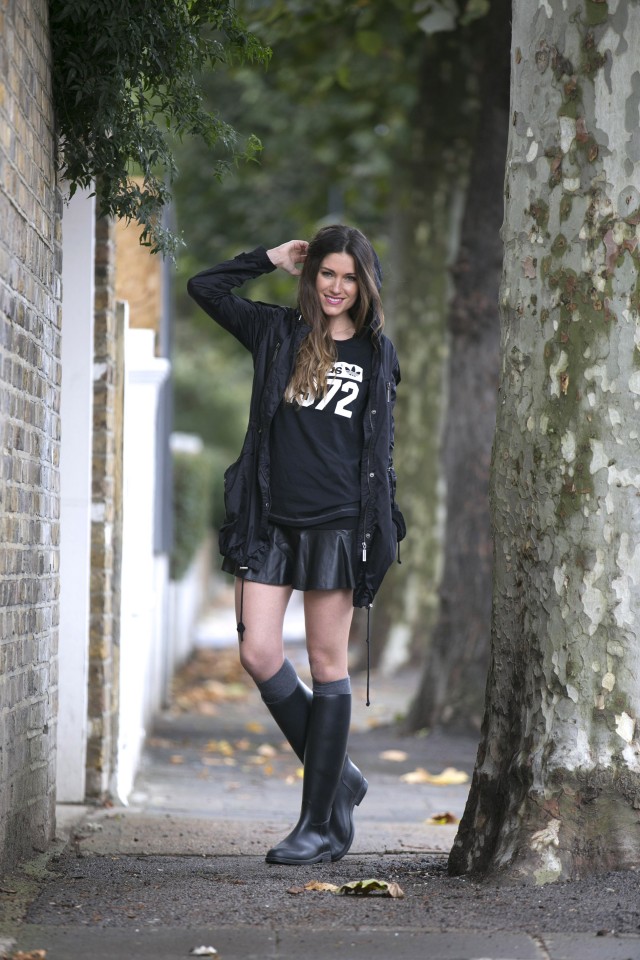 Red and black look fantastic when are paired together.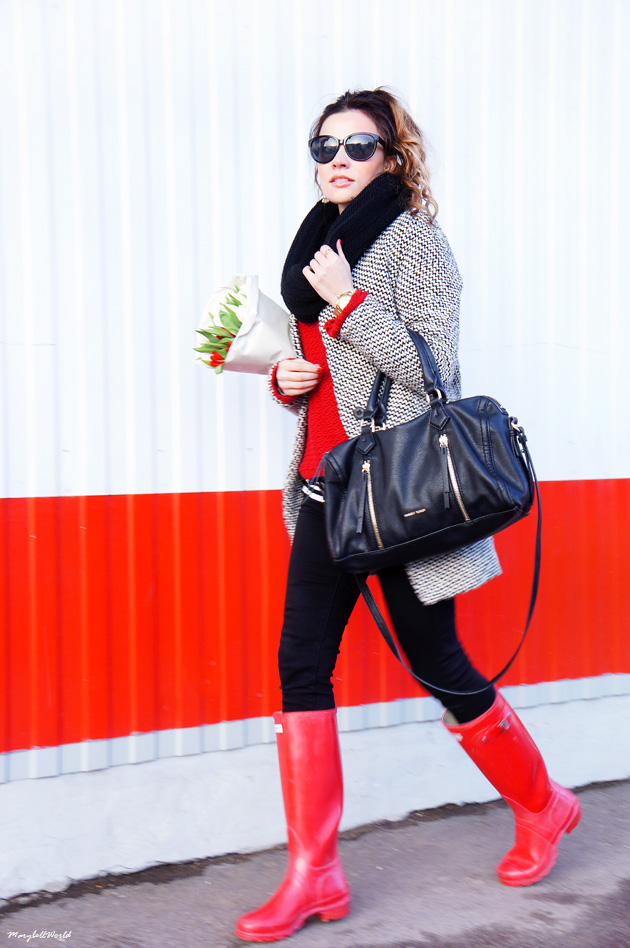 Trench coats are perfect choice for every occasion.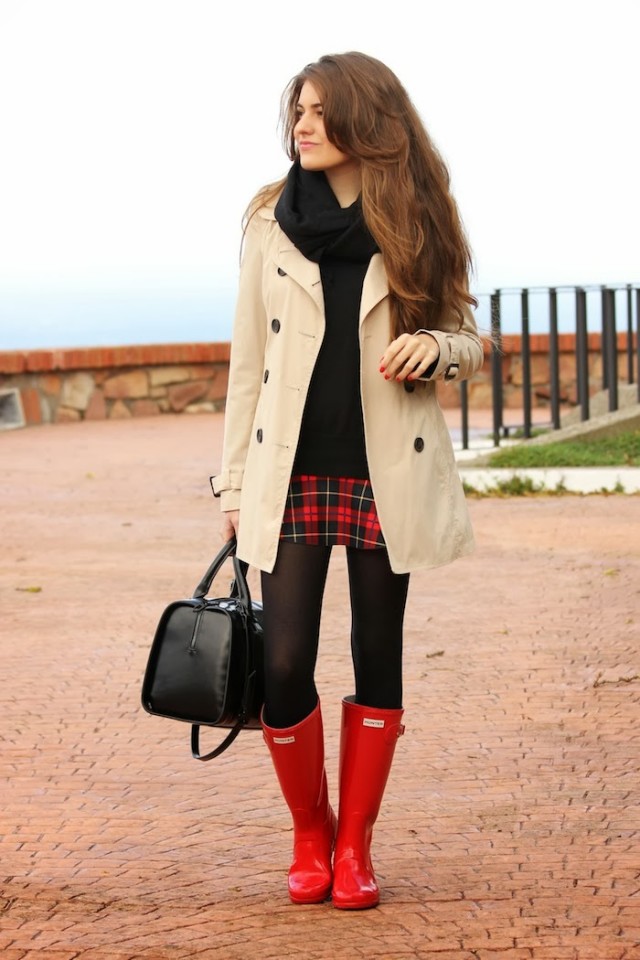 You can refresh your black and white outfit with a pink hat.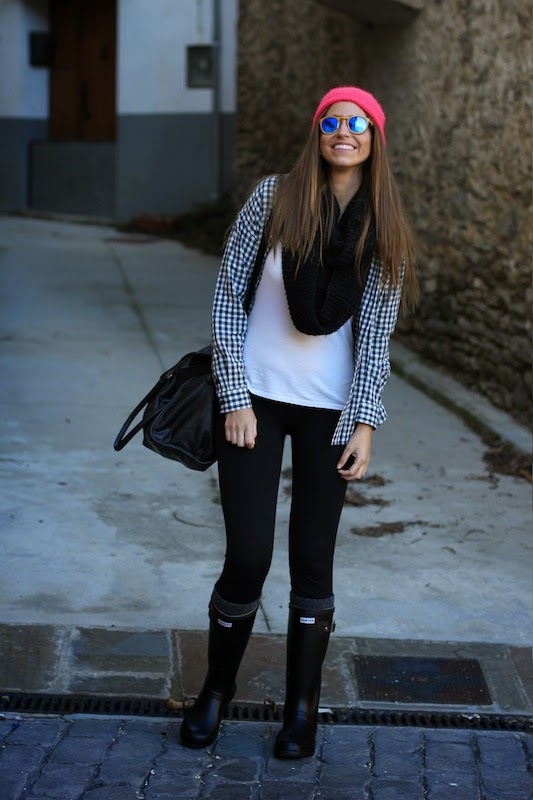 1