Summer is coming to a close, which means that we should start thinking about where we will put the sundresses, skirts, tank tops and crop tops. It is a perfect time to turn our attention to fall outfits. I wanted to get you inspired, so I made you a wonderful collection of 13 chic ways to wear leather skirts in fall. Are you excited?
SEE ALSO: 6 TRENDY HAIRSTYLES TO TRY THIS FALL
While it is still early to wear cozy jumpers, oversize coats and over-the-knee boots, there are some pieces of clothes that can pull double duty – for example the leather skirt. This type of skirt will make your outfit look more edgy and chic. Even if you are not a big fan of this piece of cloth, I advise you to check these outfits out and draw some inspiration. You may find an outfit that will catch your attention and make you follow this trend, who knows. Enjoy and have fun!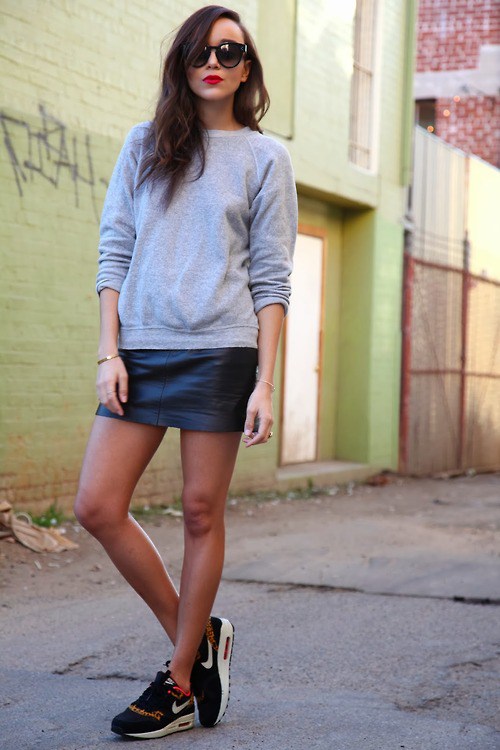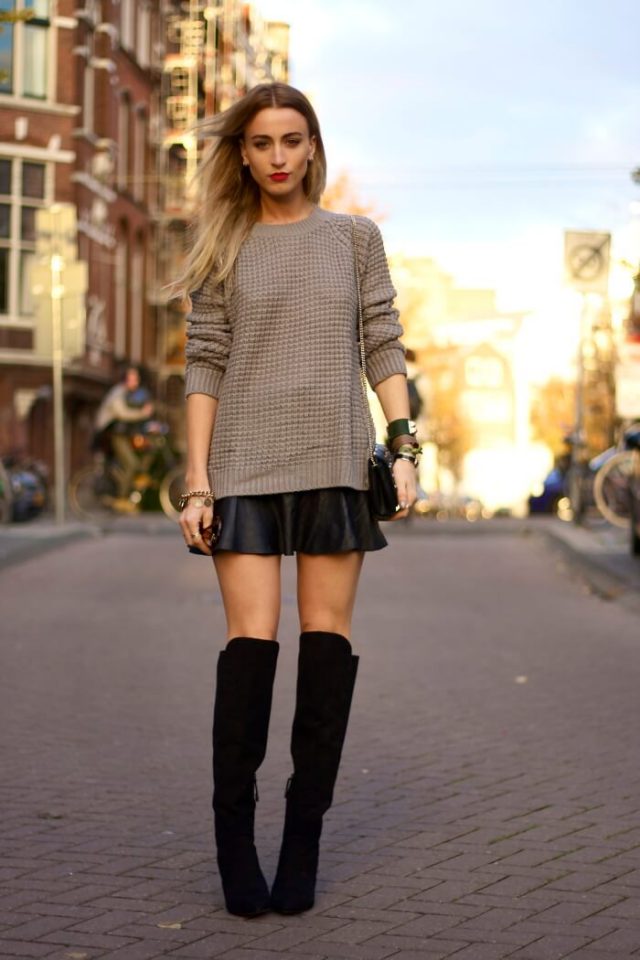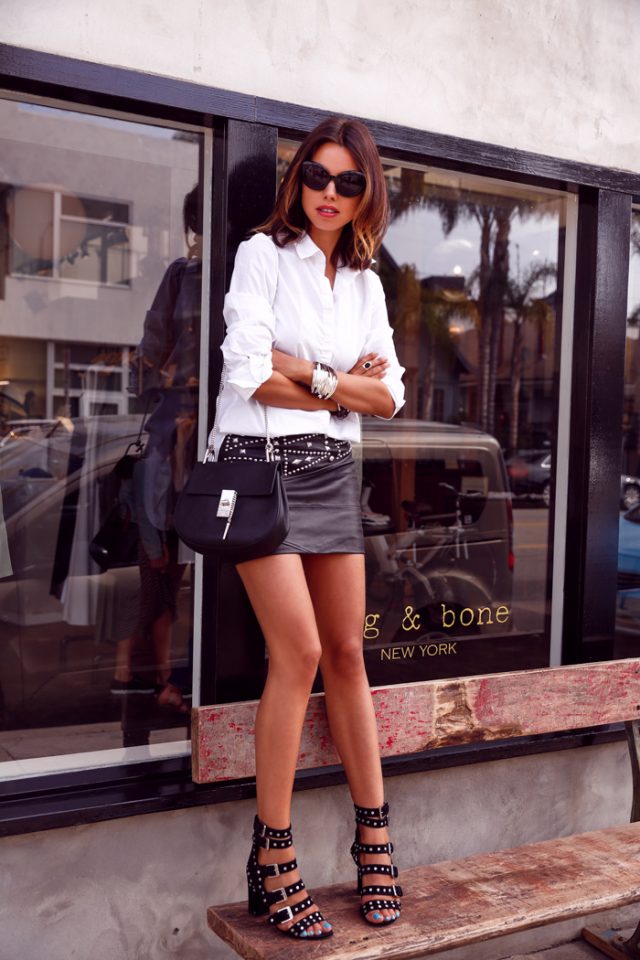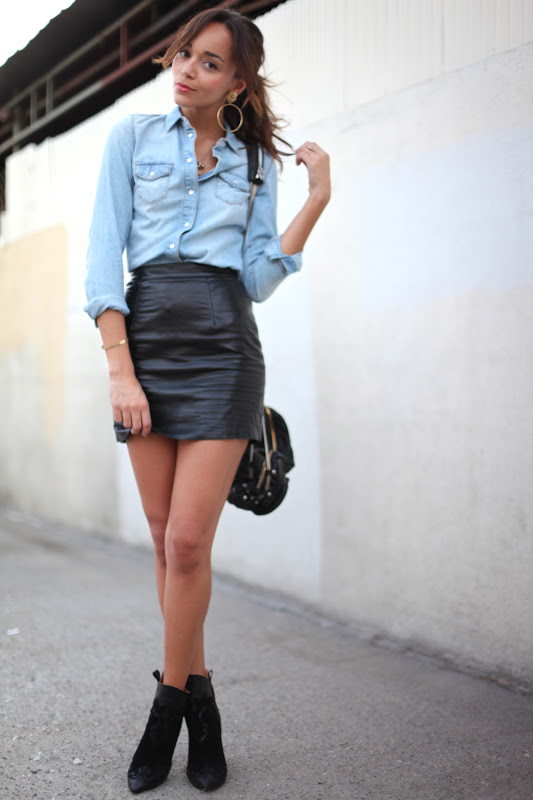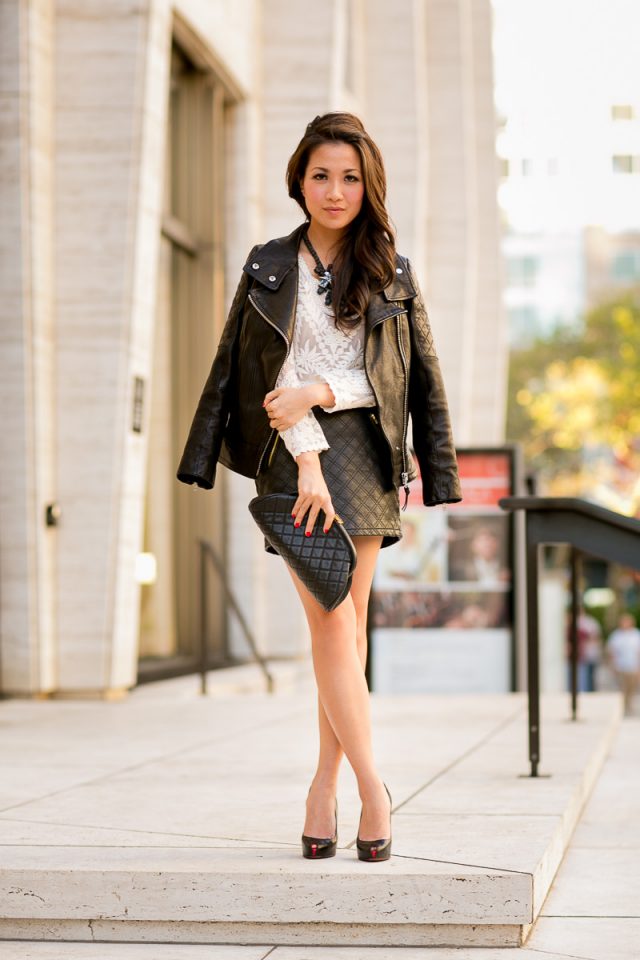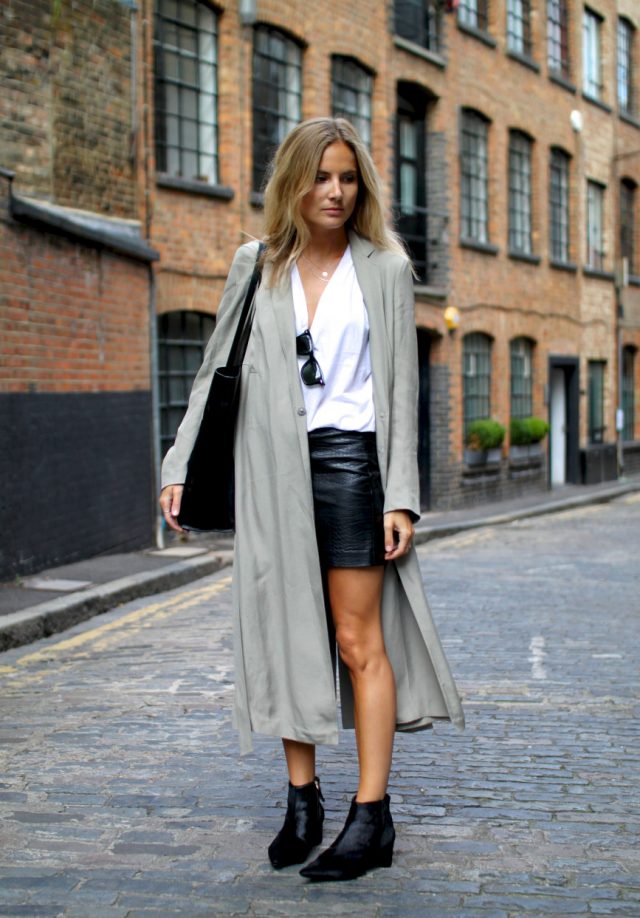 STYLING TIPS:
Math your favorite monochrome sweater with your leather skirt. When you match your midi leather skirt with a sweater, don't forget to tuck in the sweater.
Leather skirts can elongate your legs and can make you look hotter.
You can wear leather skirts to work as well. You just need to find one that go below the knee for more formal and elegant look and match it with perfectly tailored blazer.
Leather skirts can also be combined with any type of outerwear, from classic trench coats and leather jackets, to pastel coats and animal print coats.
Cardigans will keep you warm and make you look astonishing.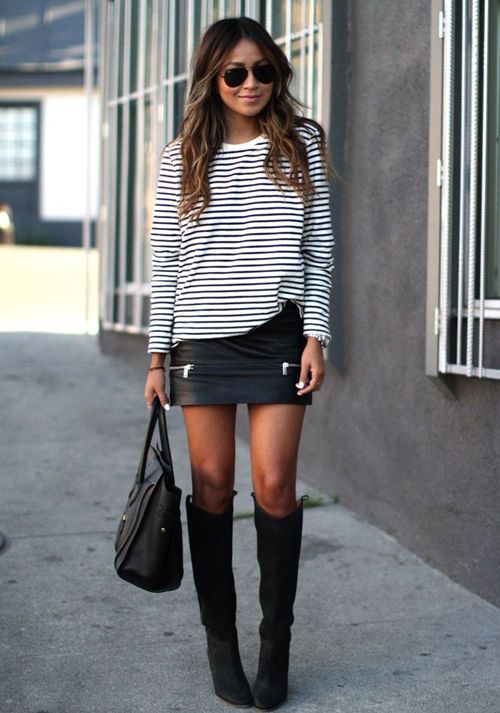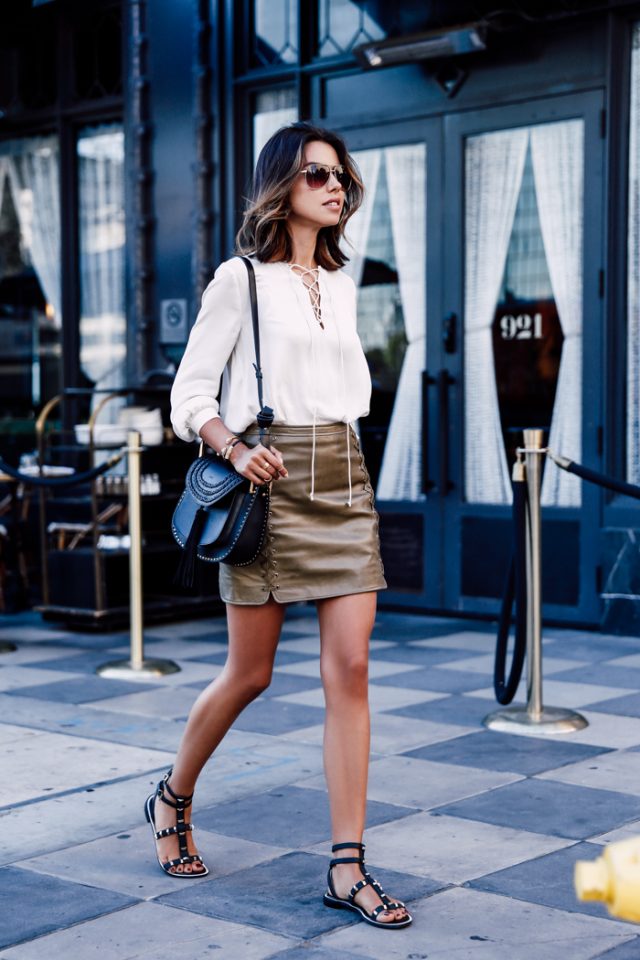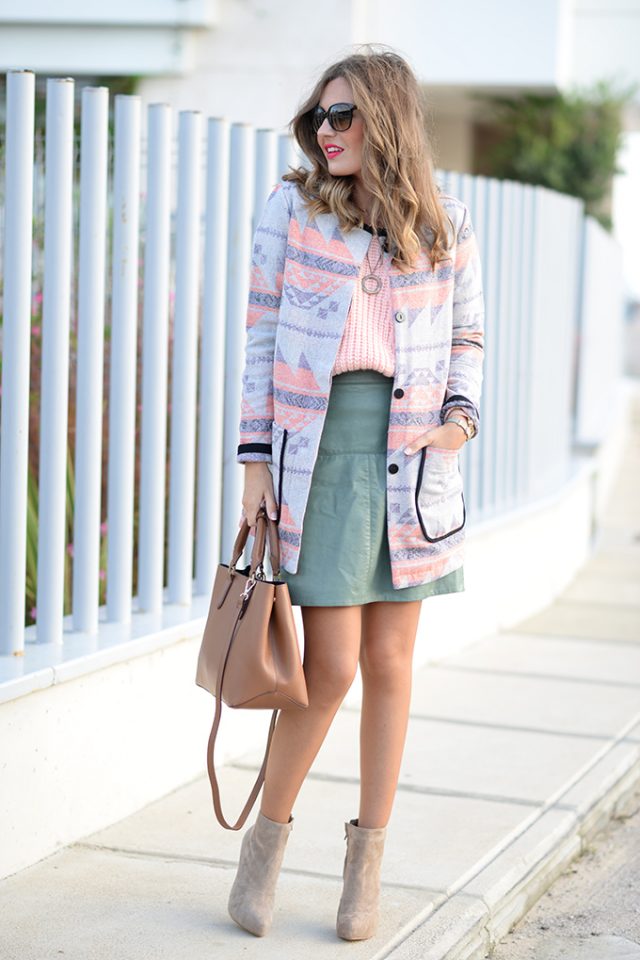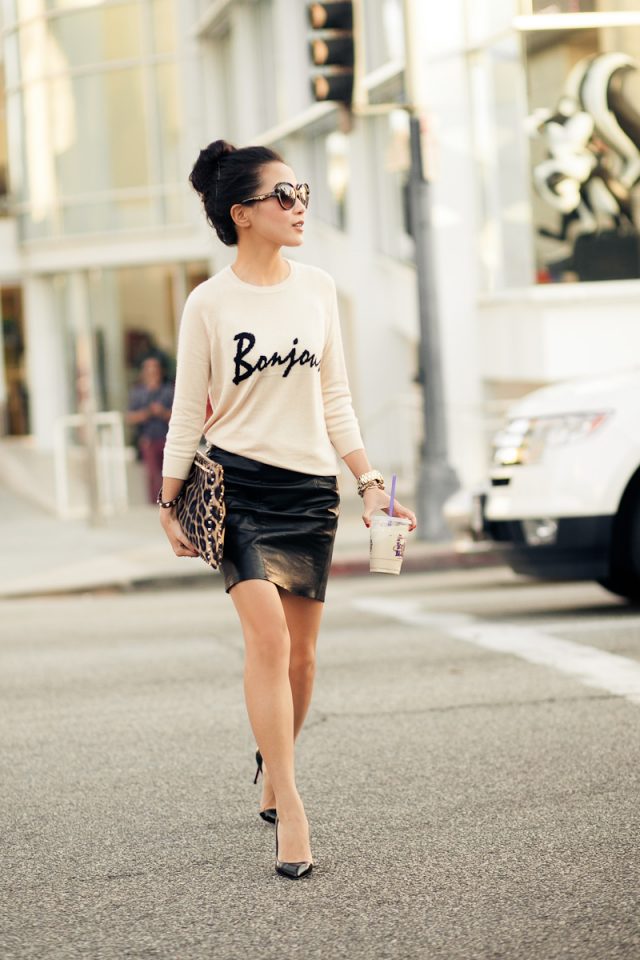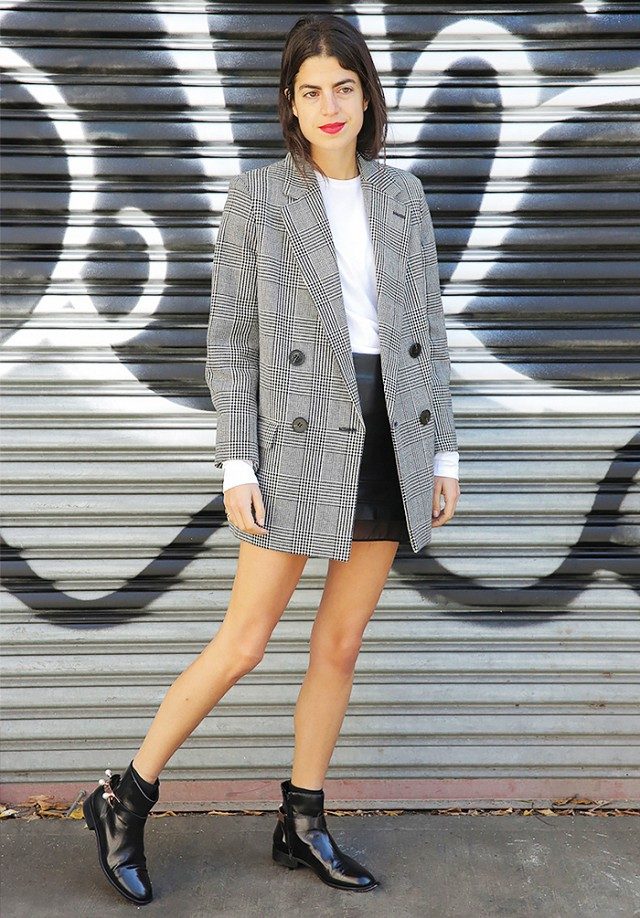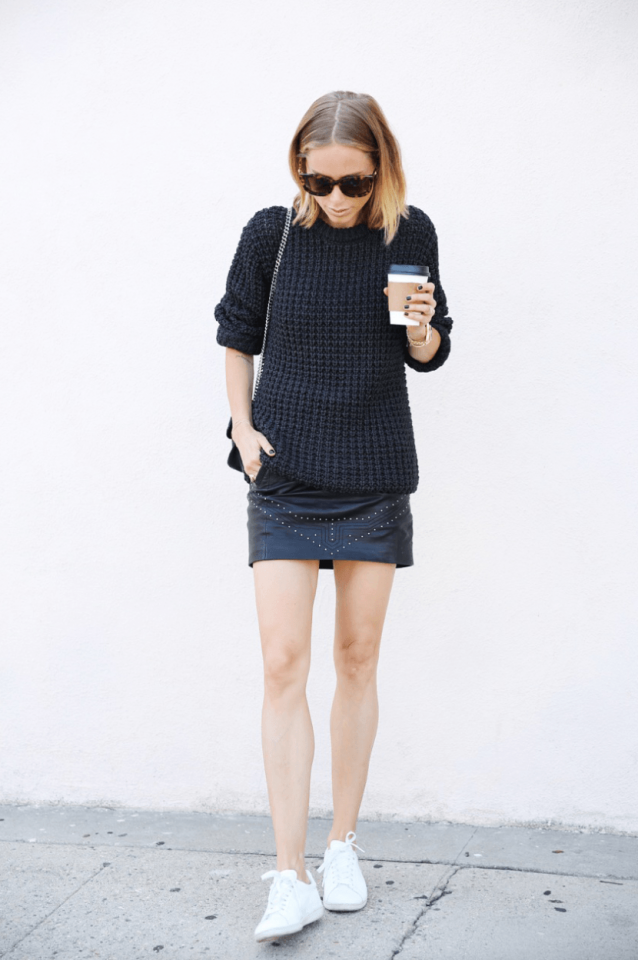 Whether matched with  sweatshirt and a pair of sneakers, a plain white t-shirt and ankle boots or a simple, comfy blouse and pointy loafers, there is a stylish way to wear leather skirts for the change in seasons that anybody can get into.
Leather skirts will never go out of style. So, I truly hope that you have found an outfit that fits your style and taste and you will wear it this season. I can't take my eyes of the combo with the knit turtleneck and belted ankle boots. What about you? Which combo is your favorite? You can share your comment below. Thank you for reading! Enjoy in the rest of your day and don't forget to stay up to date with the content of Fashion Diva Design!