Hey there my dear ladies and future brides! How are you? I've heard that you said YES to the big question and you are getting married soon, am I right? If you haven't found the dress of your dreams yet, you can visit our site to get inspired – we have million wedding dresses for every style and taste so you can easily found one that will fit you perfectly. The dress may be the most important part, but you should not neglect your hair, makeup and nails. So, for today, I wanted to inspire you and awaken your creativity, so I made you a collection of 12 charming bridal nail designs you should not miss. Are you excited?
SEE ALSO: "Le Secret Royal" – Timeless Bridal Collection by Galia Lahav
Every bride wants to look perfect on her big day! You will have million pictures of your ring, so that it is very important to choose a beautiful nail design too. The ones that I have chosen are fabulous and very cute, and I know that you will like them. From lovable squoval and almond nails to elegant and dramatic stiletto nails, here you can find a nail design in your favorite shape. So, let's check them out and draw some inspiration. Enjoy and have fun!
STILETTO NAIL DESIGNS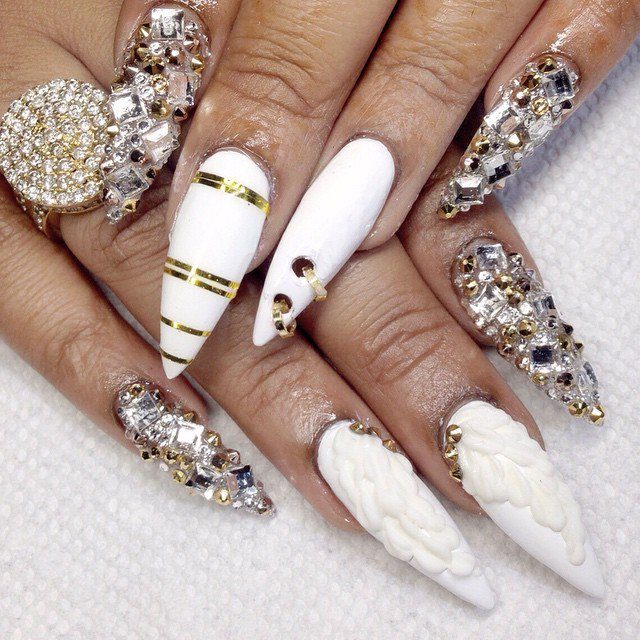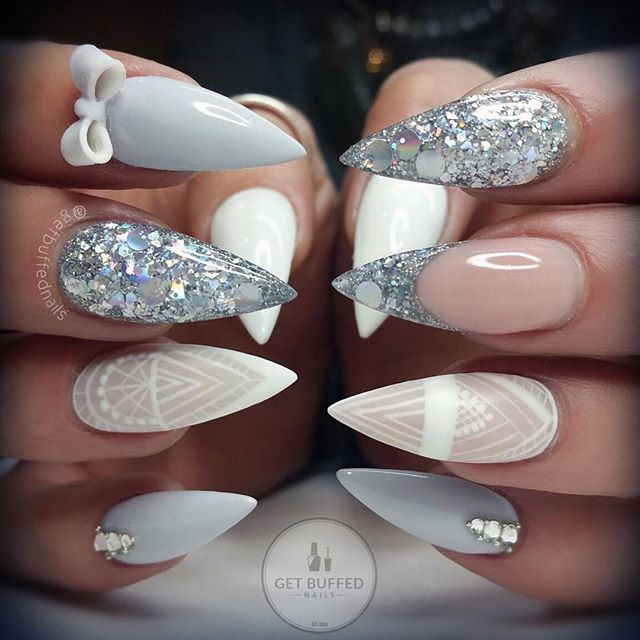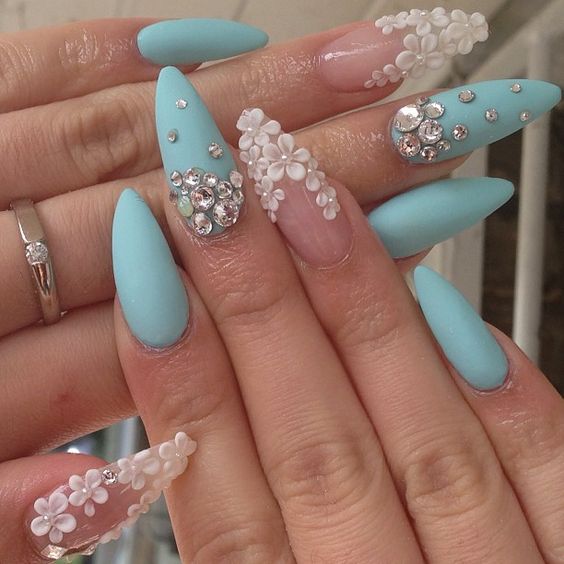 ALMOND NAILS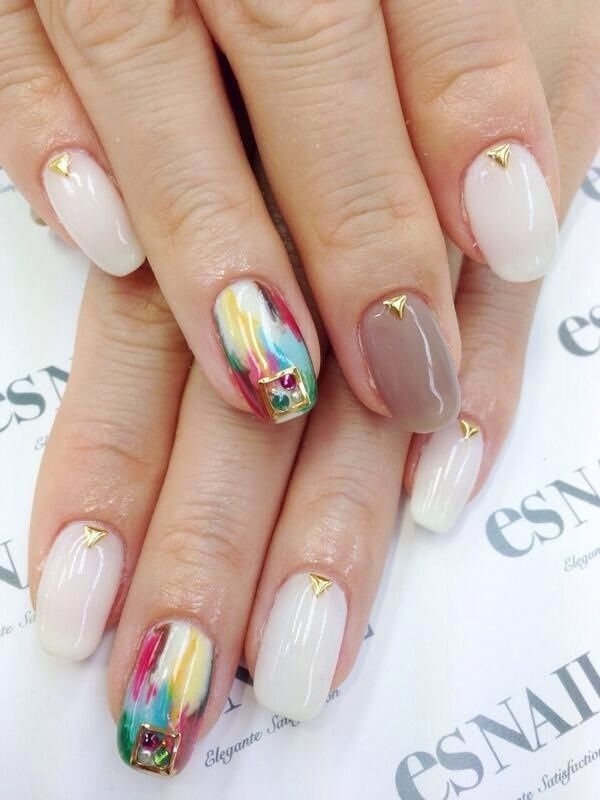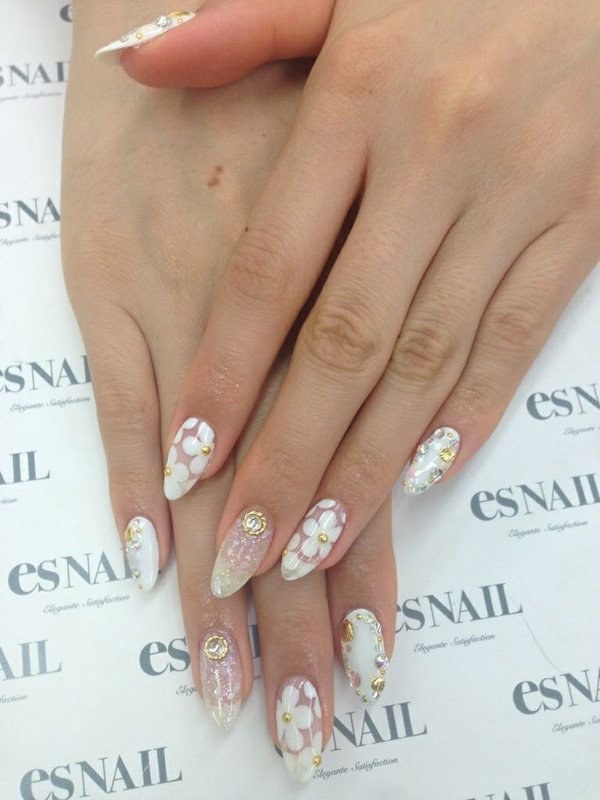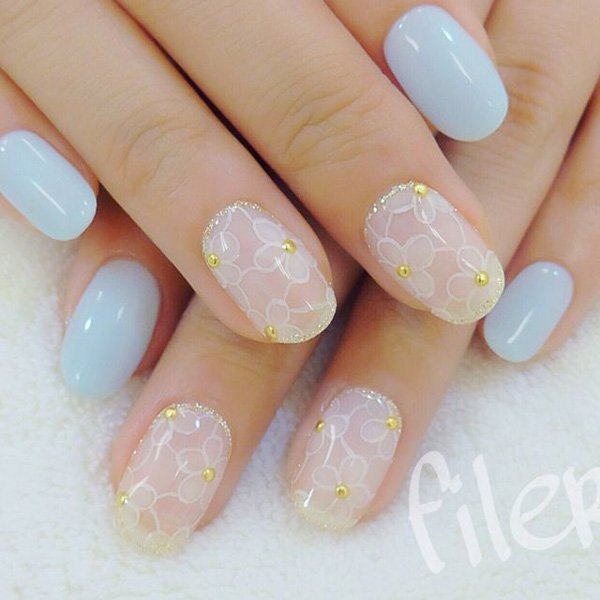 SQUOVAL BRIDAL NAIL DESIGNS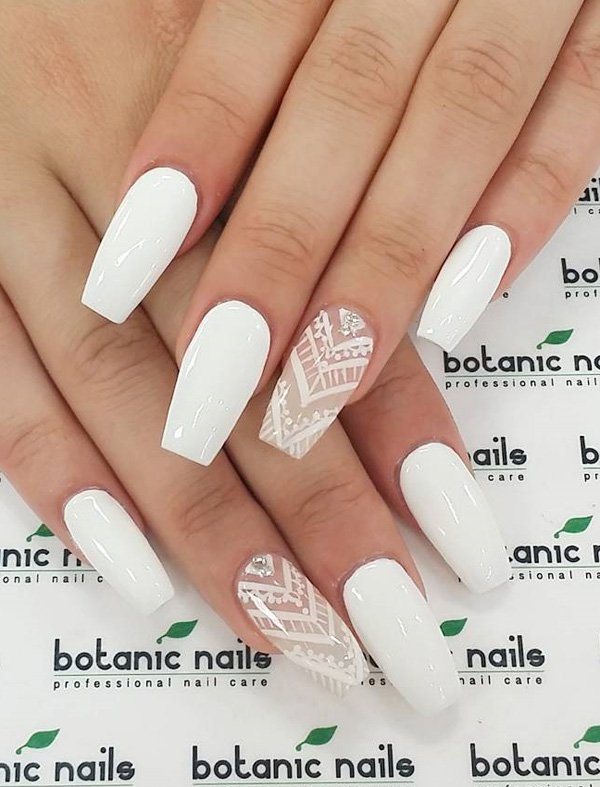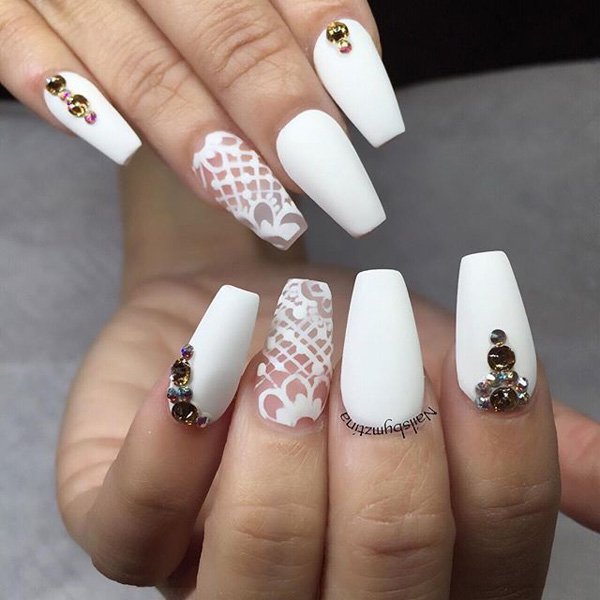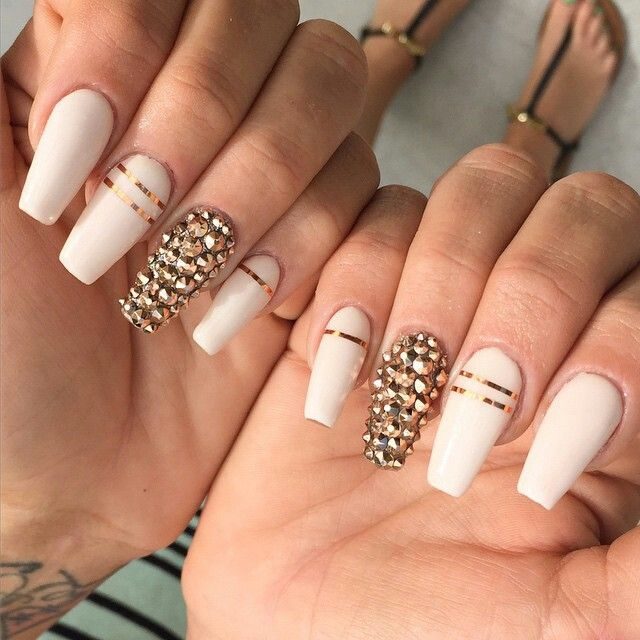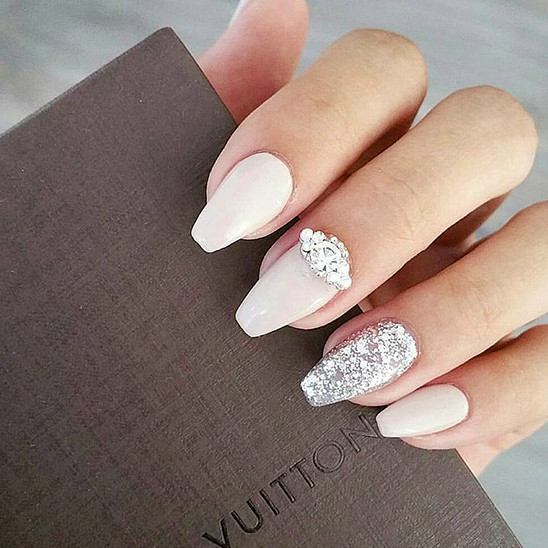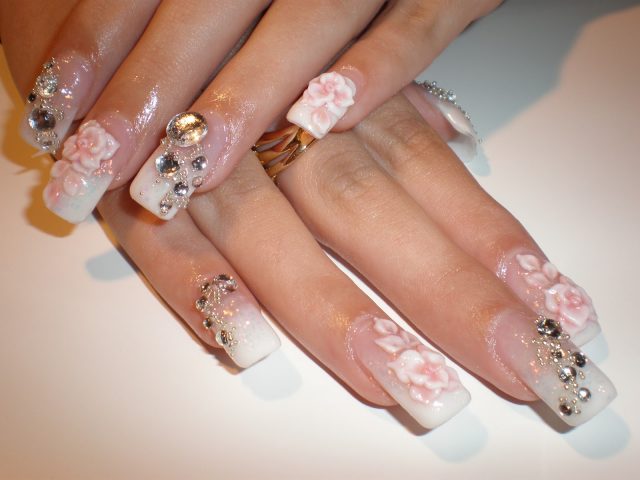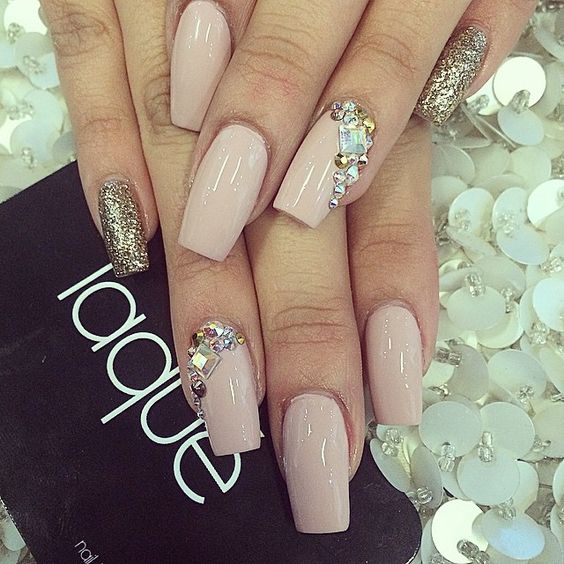 Brides still choose white for their nails. However, if you want to look more dramatic and add some color to your look, you can do that with some soft pink, blue or beige nail design. You can add also red accents for more charming and interesting bridal look. If you want to improve your skills, you can try one of these designs at home or visit an expert for more specific one.
The glitters, gemstones and zircons will add interest to your look and will make you look far more glam and chic. If you already have zircons on your dress or you will wear a dramatic hairpiece and accessories, then you should pick simple nail art.
I really like the stiletto nails, but the almond nails are also cute and can fit perfectly to any gown. I need to recognize that I'm not a huge fan of the squoval bridal nail designs. What about you? Do you like these nails? Which nail design is your favorite? I would love to know your opinion, so please share your comments with me. Thank you for reading! Enjoy in the rest of your day and don't forget to stay up to date with the content of Fashion Diva Design!