Hey there my lovely ladies! How are you today? In the moments when you don't know what to wear, then you should visit our site and draw some inspiration. We are always here to help you and inspire you with some cool outfits. I have already shown you many trends and chic combinations that you can copy easily and quickly and for tor today, I have a collection of 11 stylish and chic outfit ideas with denim shirts and skirts. Are you excited?
SEE ALSO: 15 Street Style Outfits With Chic Rompers To Copy This Spring
Denim shirts are classy and timeless and they will never go out of fashion. So, if you don't have this type of shirt in your closet, then I recommend you to hurry up and refresh your look ASAP. You can match it with pants, shorts and skirts. For today, I have collected some fashionable choices with denim shirts and skirts of girls around the world. So, let's take a look at the gallery and draw some inspiration. You may find your next outfit here, who knows. Enjoy and have fun!
You can match your denim shirt with a maxi skirt and look fantastic. Choose some bold color of skirt for more dramatic look and complete your outfit with some interesting accessories.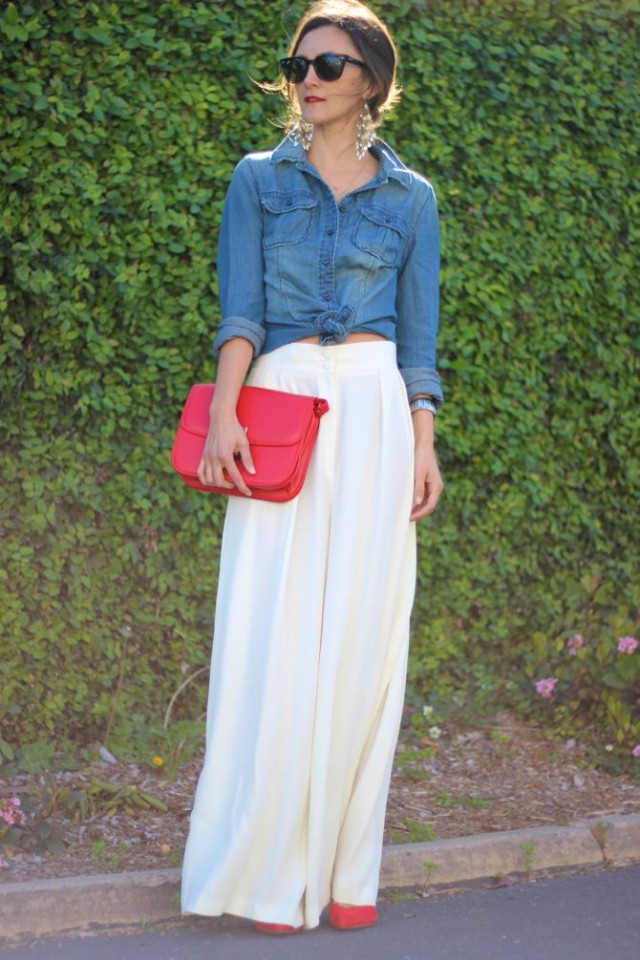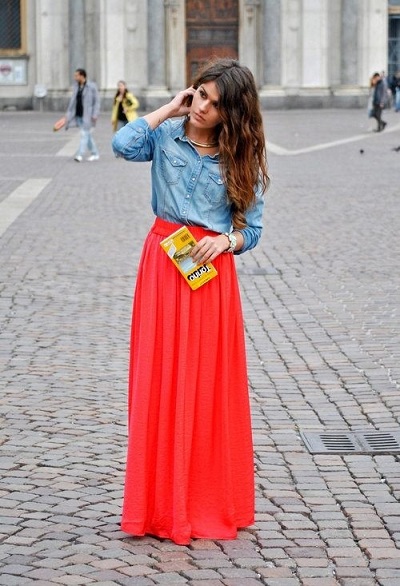 Flared mini skirts are very flirty and charming. If you have such a skirt, then you can combine it with a denim shirt and look lovely.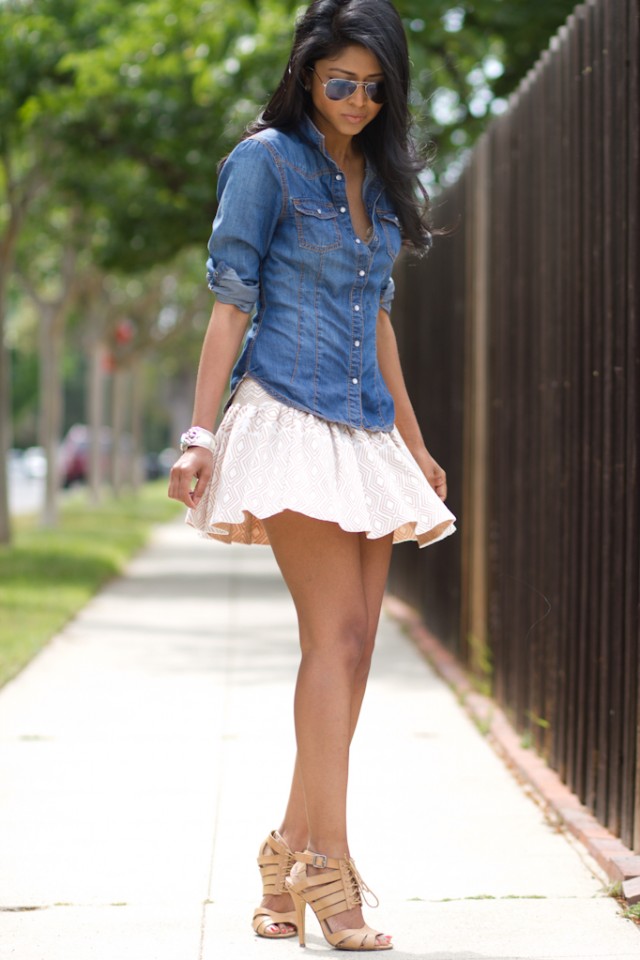 Aztec print is very popular in spring and summer. You can refresh your look with skirt with this type of print and  match it with simple denim shirt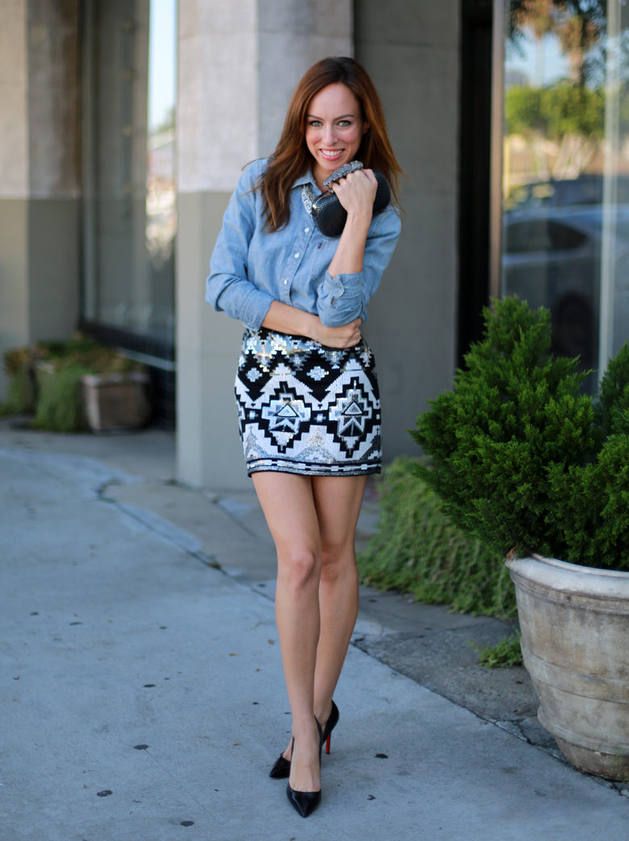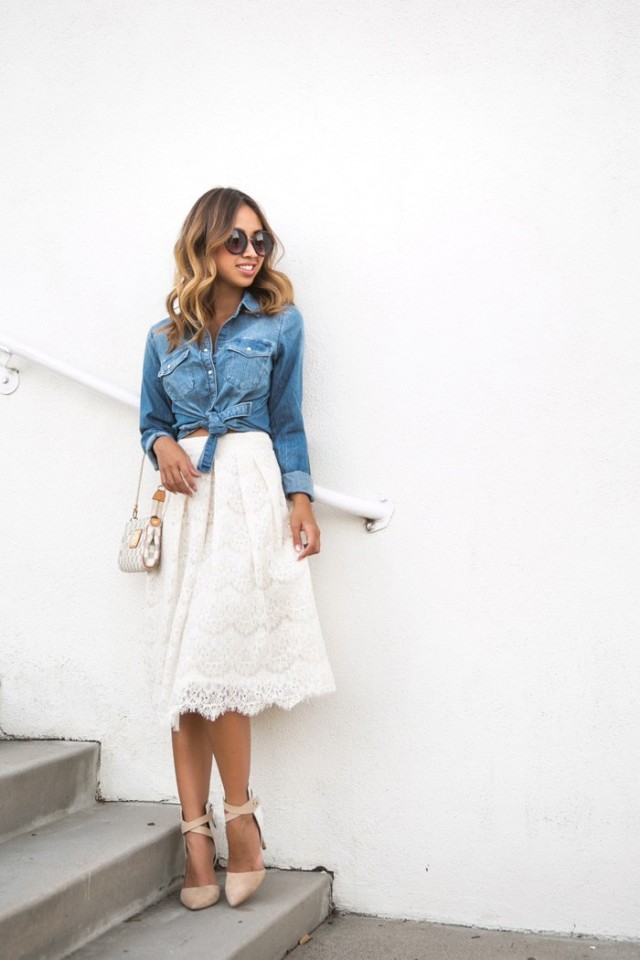 For more fancy and glam look, you can choose a leather or lace skirt.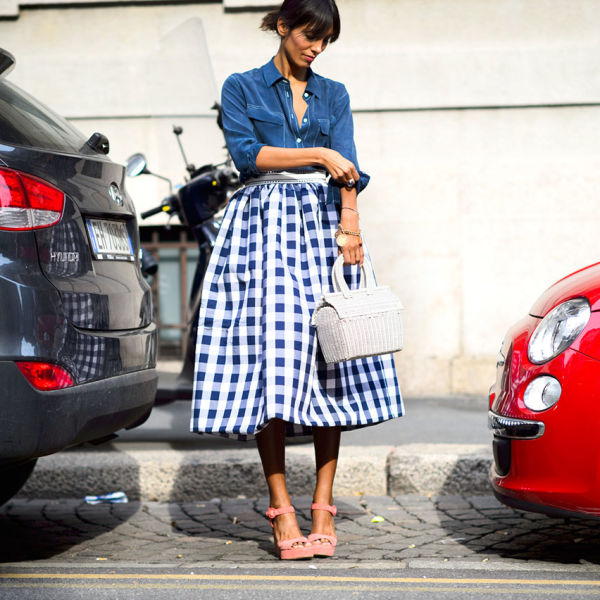 Midi skirts can be found in various fashionable styles and designs, so that you can pick the one that fits your style and personality easily. The flared midi skirts are my favorite, especially those with prints.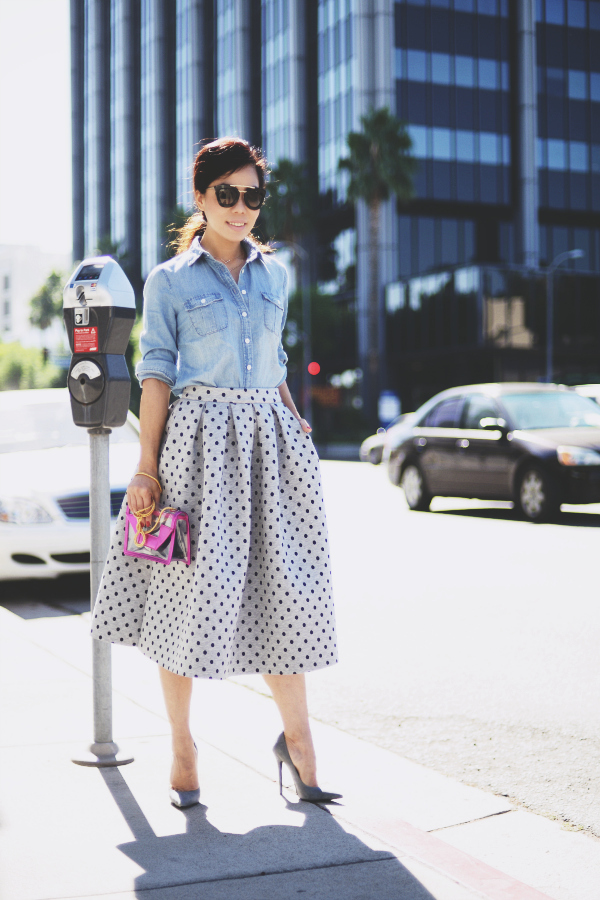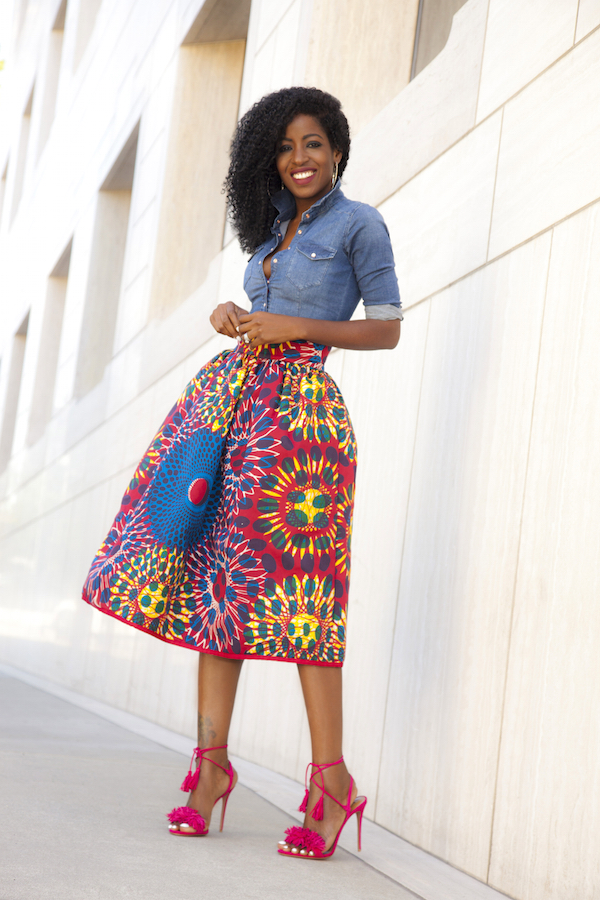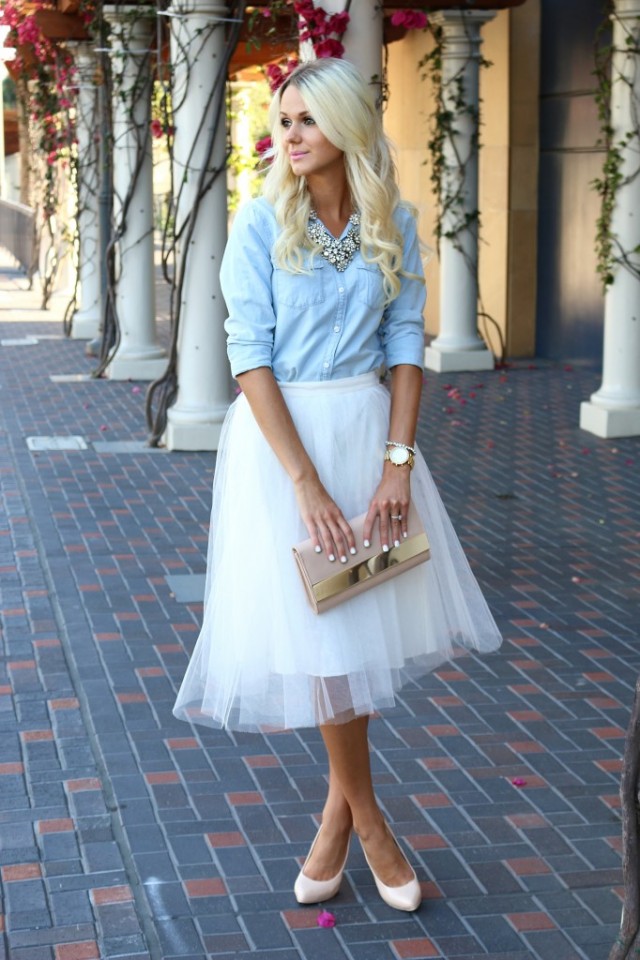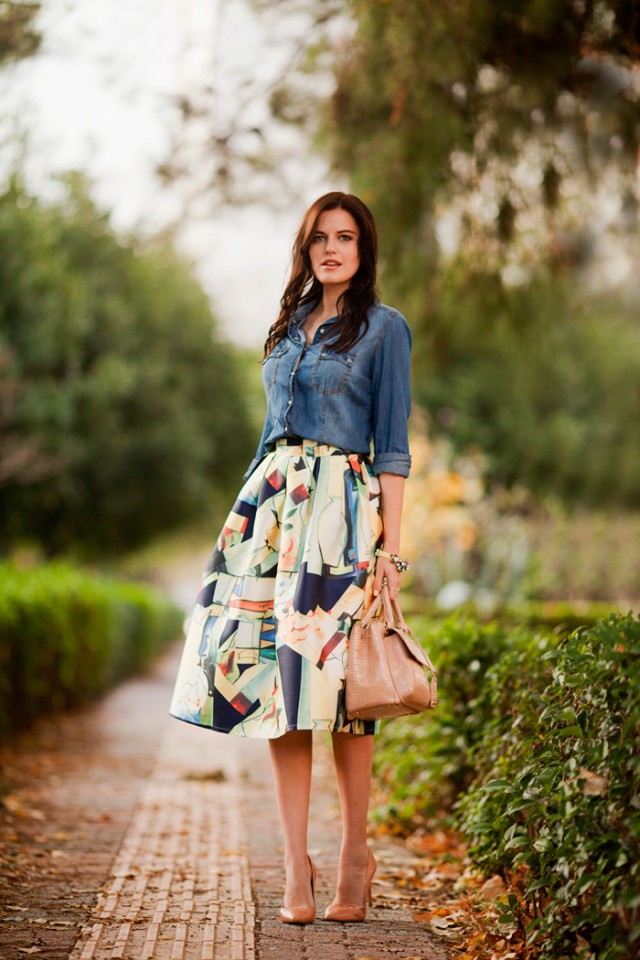 So, what do you think about these fashion choices with denim shirts and skirts my dear fashion divas? Do you like them? Do you fancy wearing denim shirts? Which combo is your favorite? I would love to know your opinion, so feel free to share your comments below. If you have some other stylish combinations with denim shirts and skirts to show me, please share them too – I would love to see everything you have to show me. Thank you for reading! Enjoy in the rest of your day and don't forget to stay up to date with the content of Fashion Diva Design!