Hey there my lovely divas! Did you find a costume for Halloween? One of the most interesting holiday is just around the corner and we should all start planning what we are going to wear, what or who to dress up as, who we will spend the holiday with, etc. The whole thing can be an overwhelming amount of fun. However, we are always here to get you inspired with some ideas and for today, we rounded up 10 terrifying Halloween makeup looks you can create with makeup you already have.
SEE ALSO: 14 BONE-CHILLING HALLOWEEN NAIL DESIGNS
Even if you go with head to to black outfit and a pair of animal ears, you can spice your look up with some interesting makeup idea. Looks like you have come to the right destination. The makeup looks that you will see below will take your spooky Halloween look to the next level. I recommend you to take your favorite drink and snack in your hands, sit comfortably in your chairs and take a look at these looks that are budget friendly and truly amazing. Enjoy and have fun!
Scary Makeup Looks to Spicy Up Your Halloween Costume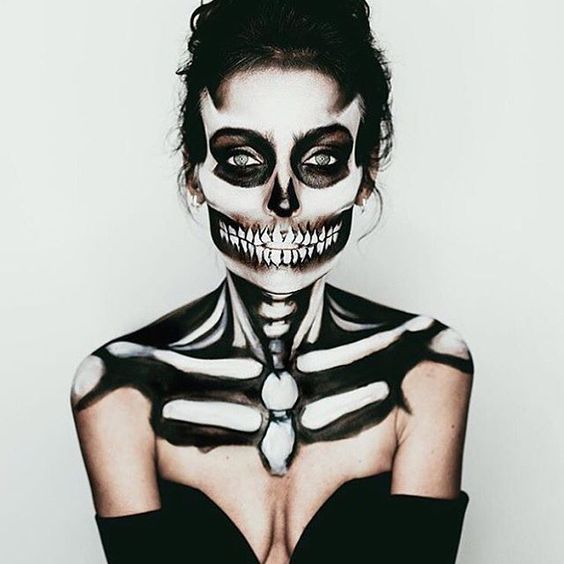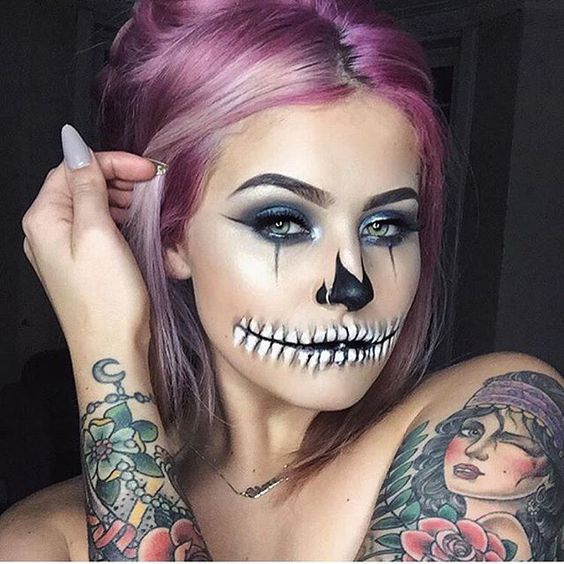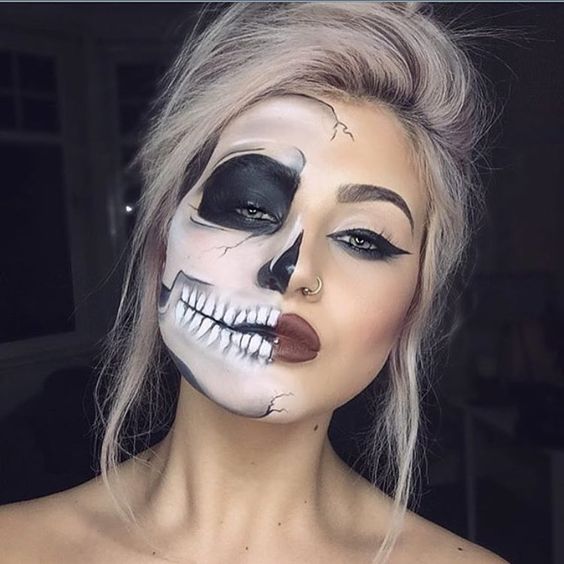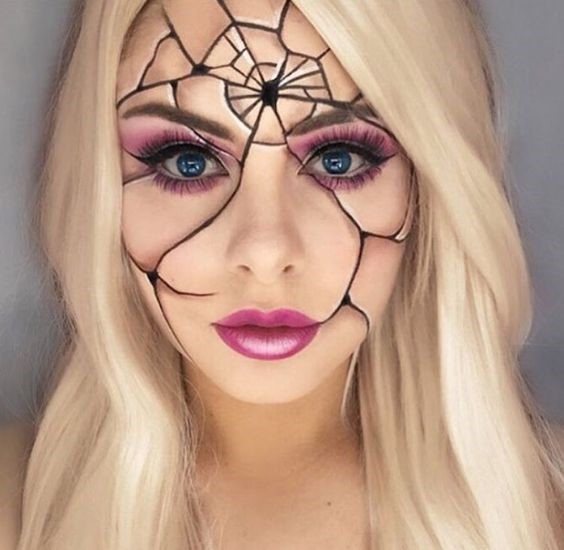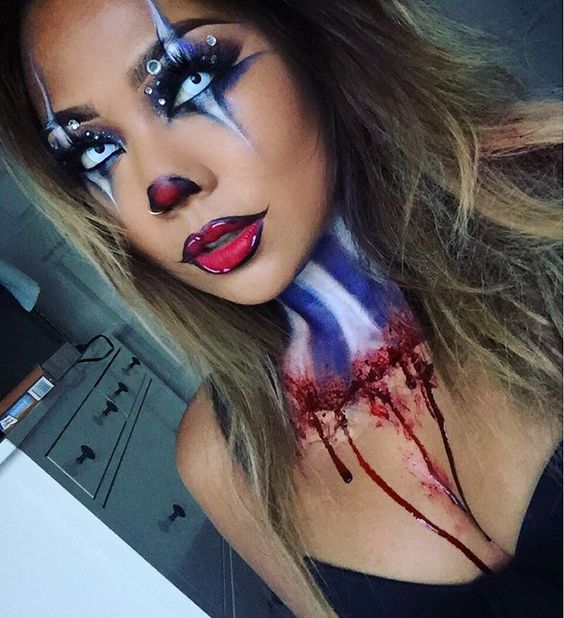 No matter your skill level, we are sure that here you will find a makeup idea that is perfect for you. I need to mention that you don't need to be perfectly polished on this day, so that don't worry if you don't have any skills. Experiment with your eye-shadows, eyeliners, crayons and lipsticks and draw something on your face. You can use baby powder for more bone-chilling look as well.
Today creativity comes into the picture and if you have a wide imagination, then the possibilities are endless.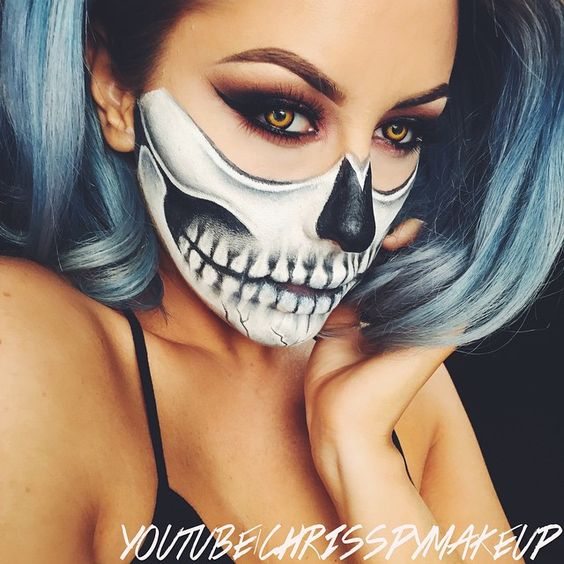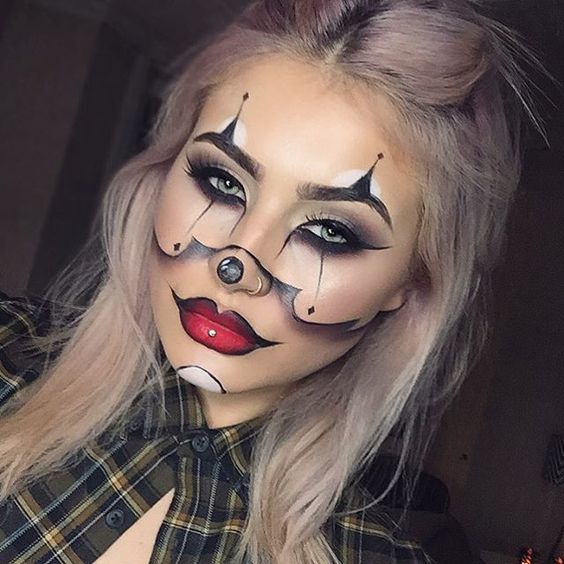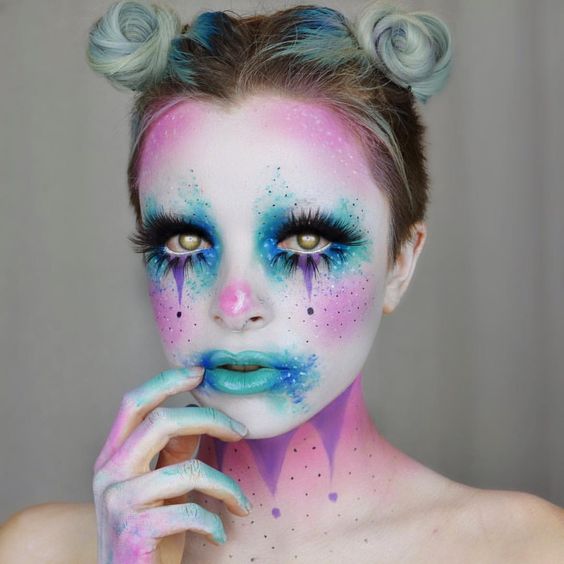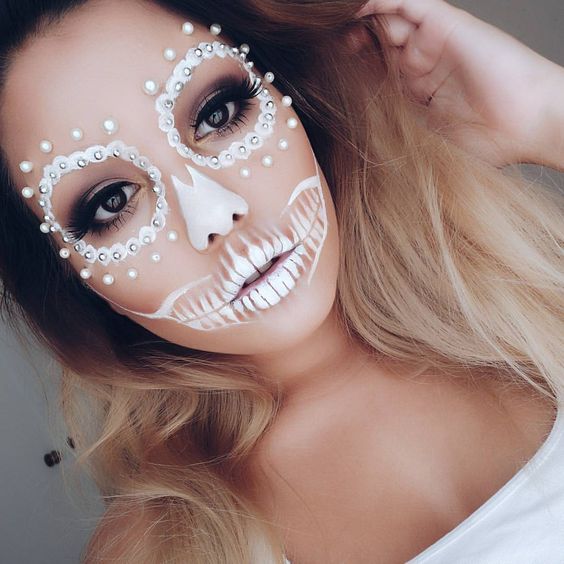 If you can't achieve your favorite makeup look from this gallery, ask your friend to help you with your imagination. All of the ideas are very easy to copy and definitely scary and it will be very difficult for me to copy them. What do you think? Do you like them? Which one is your favorite and would you like to copy? Please share your opinion in a comment below. If you have some other magnificent Halloween makeup looks, share them too – I would love to see everything you have to show me. Thank you for reading! Enjoy in the rest of your day and don't forget to stay up to date with the content of Fashion Diva Design!