Hey there my lovely divas! How are you? Are you enjoying the beautiful sunny days? I'm always here to show you the latest fashion trends! For today, I have a very interesting post that is called "10 Fashionable Ways to Wear Yellow This Spring ". Are you excited?
Do you fancy wearing yellow? You can find so many beautiful pieces in yellow, so that you won't have any difficulties to find the right one that will suit you perfectly. From dresses, to skirts, shorts, tops and accessories, you can find any piece of clothes in this beautiful color and wear it this spring like a real fashionista. Let's take a look at each outfit and draw some inspiration for this season. Enjoy and have fun!
Shorts are must have piece for the warm days. You can make a fabulous outfit with a monochromatic or printed shorts, an interesting shirt and blazer.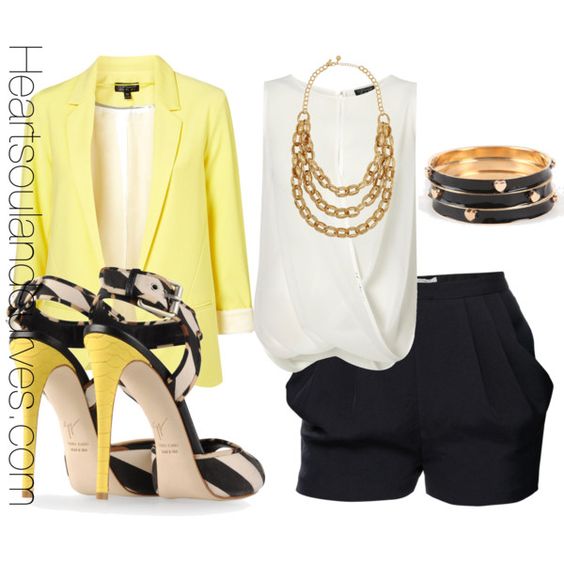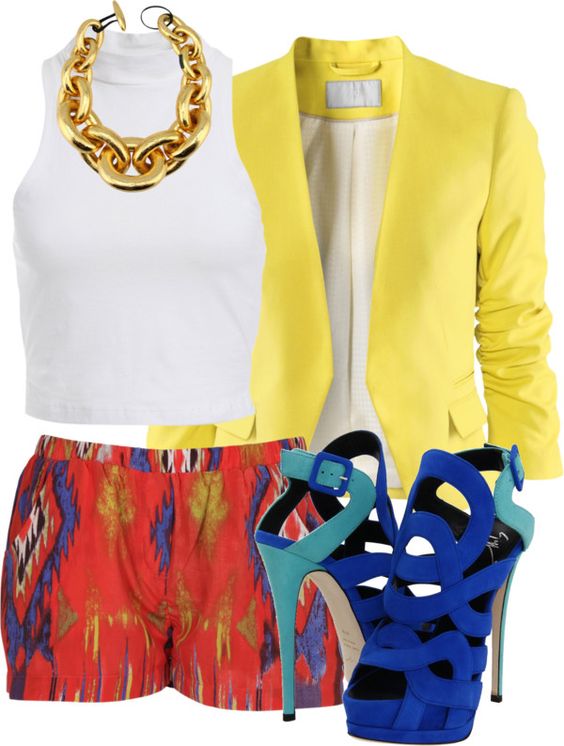 White or black dress and jumpsuit will go perfect with a yellow accessories. This color is perfect for making a statement, so go ahead and enrich your jewelry box with some yellow accessories.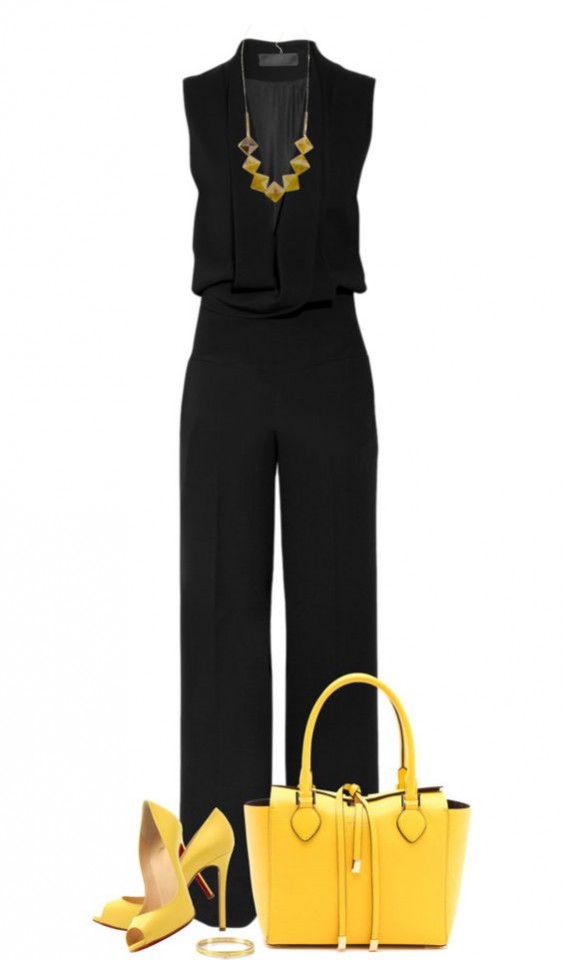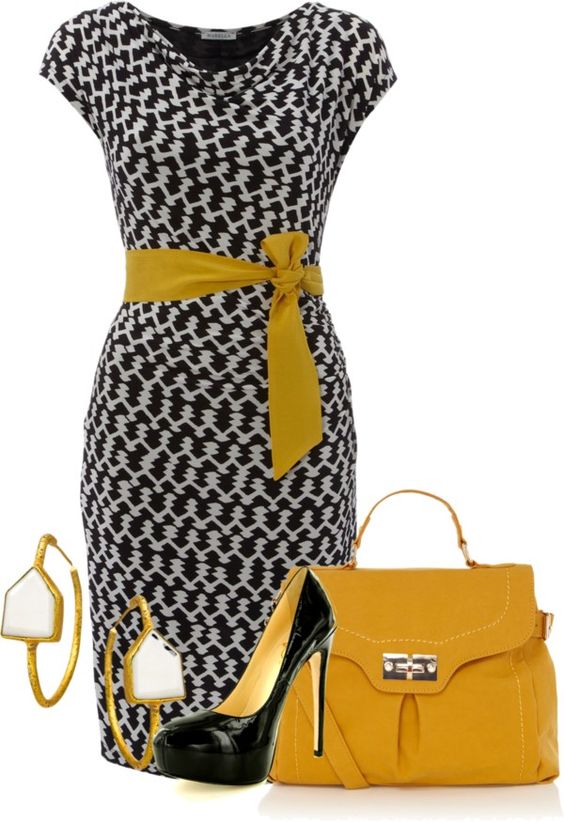 If you fancy wearing jeans, then you should definitely refresh your look with a yellow top. For more glamorous look, you can wear heels or for more casual look, you can wear flats of sneakers. Don't forget to complete your combination with some lovely accessories.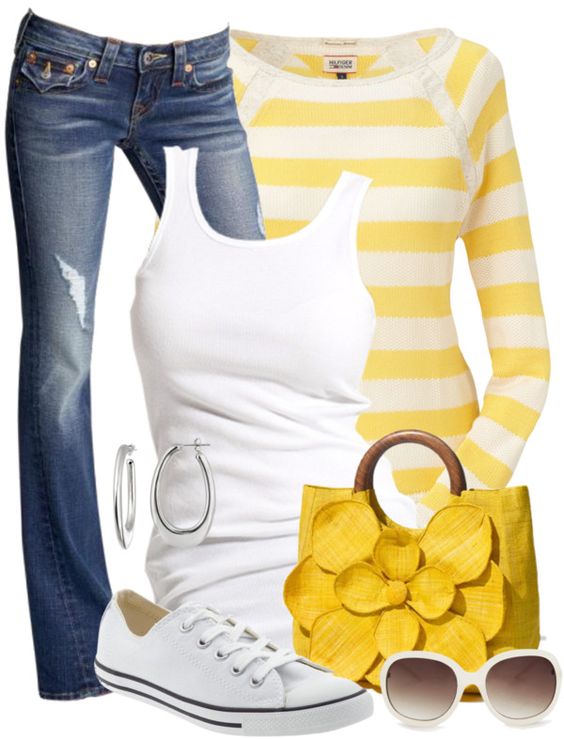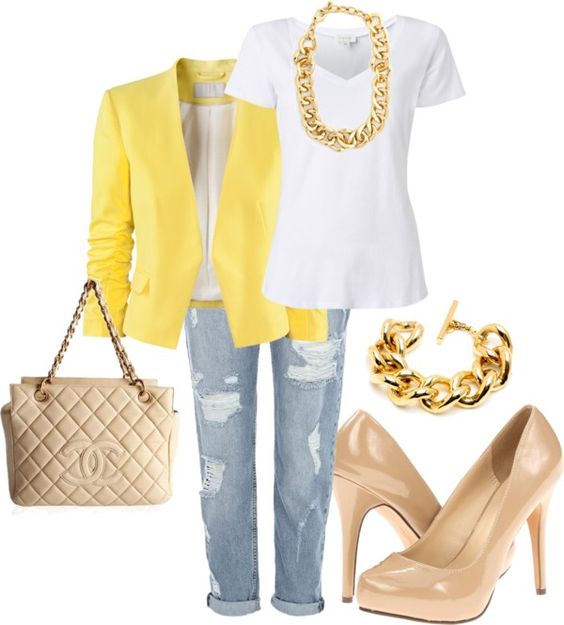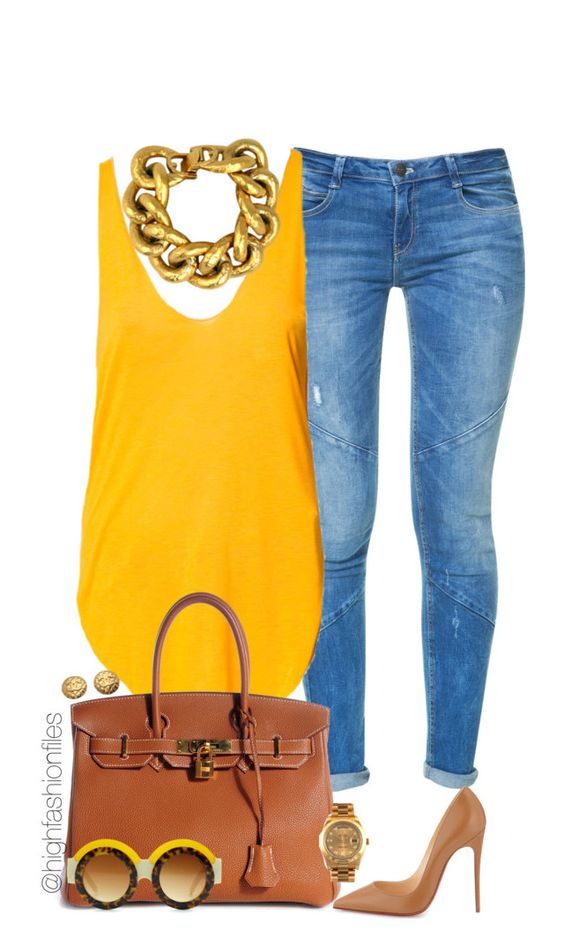 Yellow goes perfectly with grey and black. You can make versatile combinations with these two colors and look magnificent on the street or in the office. The dotted pieces are perfect for adding interest, so you can even make your outfit more unique with a dotted skirt or skirt.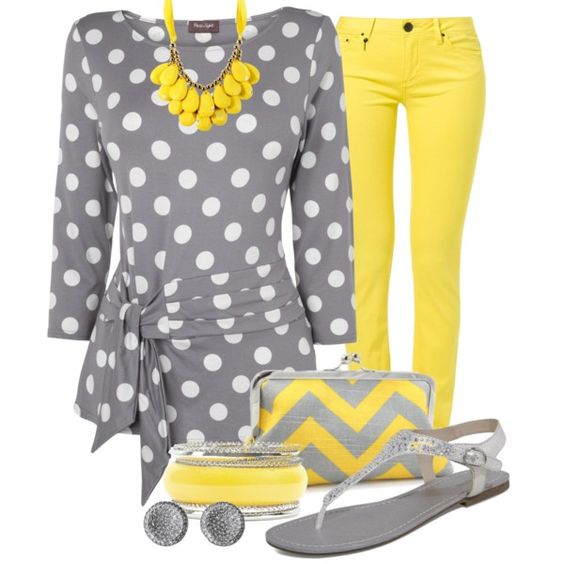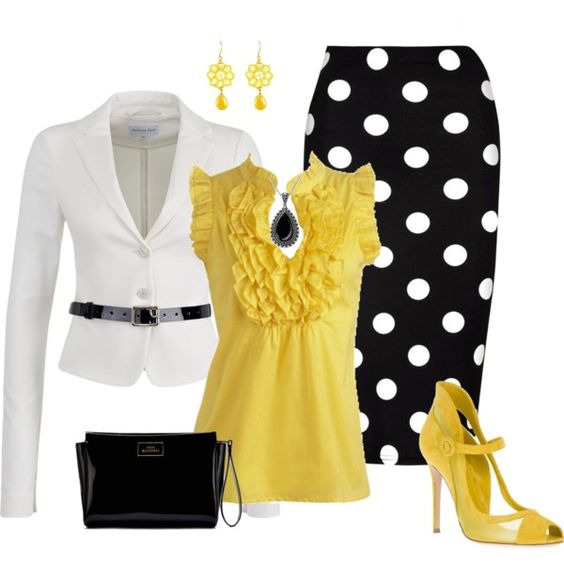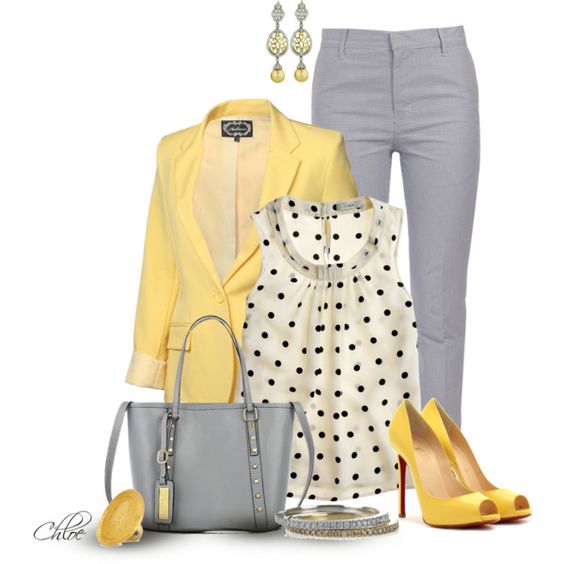 Yes, yellow may go perfect with white, black, navy blue and grey, but you can also combine it with any other color you want and that you consider that you will look nice. I hope that you have found this article interesting and you will wear yellow this season. Even if you don't like wearing yellow color, at least you can add some yellow jewels to your look. What do you think? Do you like these combinations? I would love to know your opinion, so feel free to share your comments below. If you have some other interesting suggestions, please share them below too. I would love to know your opinion. Thank you for reading! Enjoy in the rest of your day and don't forget to stay up to date with the content of Fashion Diva Design!