Hey there my lovely ladies! How are you? Have you found your dresses, shorts and skirts? Put on the back your jumpers and jackets because you won't need them anymore. Your Fashion Addict is always here to inspire you and awaken your creativity, so for today, I have made you a collection of 10 Lovely Outfits with Shorts Worn by the Fashion Blogger Sincerely Jules. Are you excited?
Julie Sarinana founded the fashion blog Sincerely Jules in 2009 to express her amazing style, inspirations, thoughts and love. I need to recognize that she is one of my favorite bloggers lately, because of her simple way of dressing, the way she inspires and motivate others.  So, let's take a look at her fabulous street style combinations with shorts and draw some inspiration for our next informal event. Enjoy and have fun!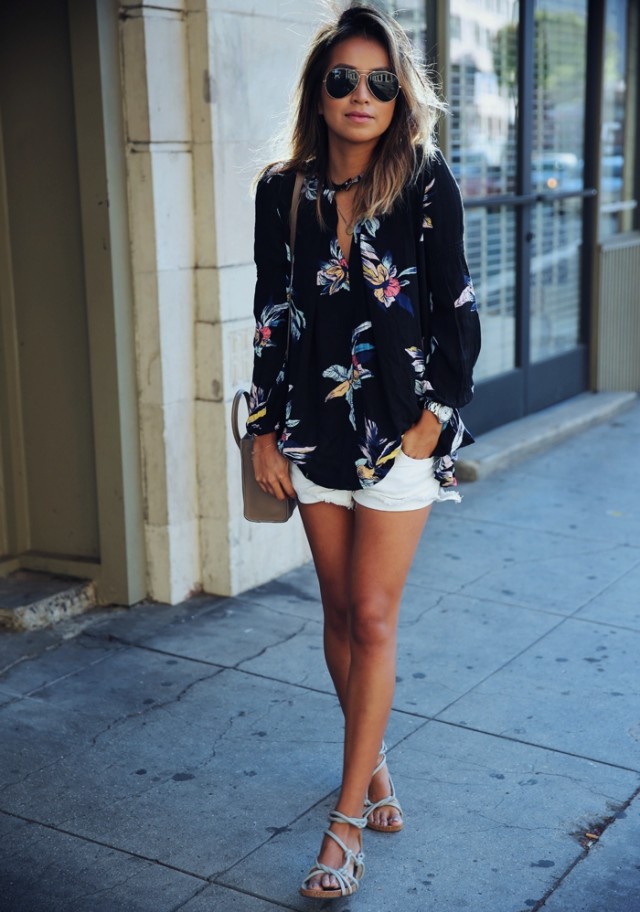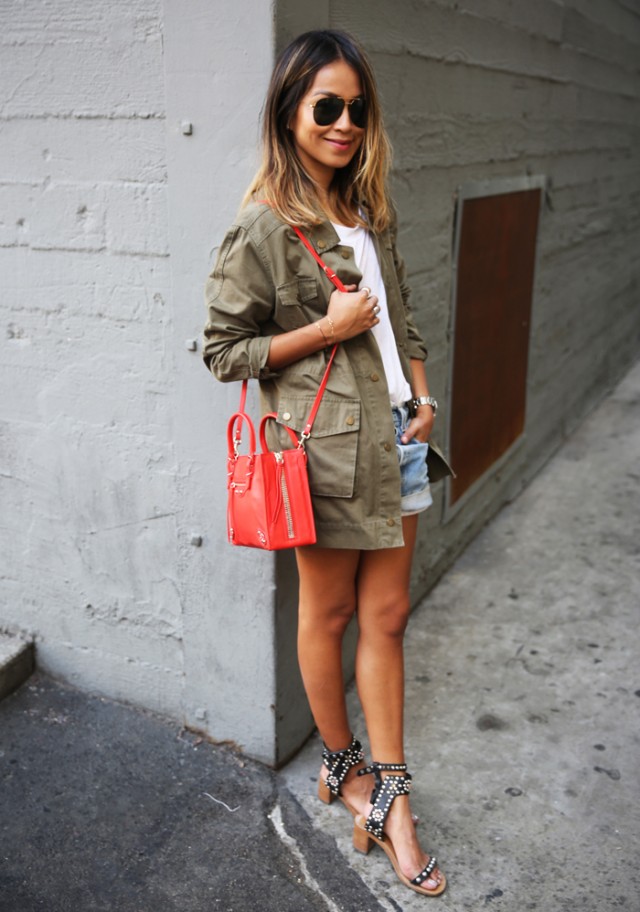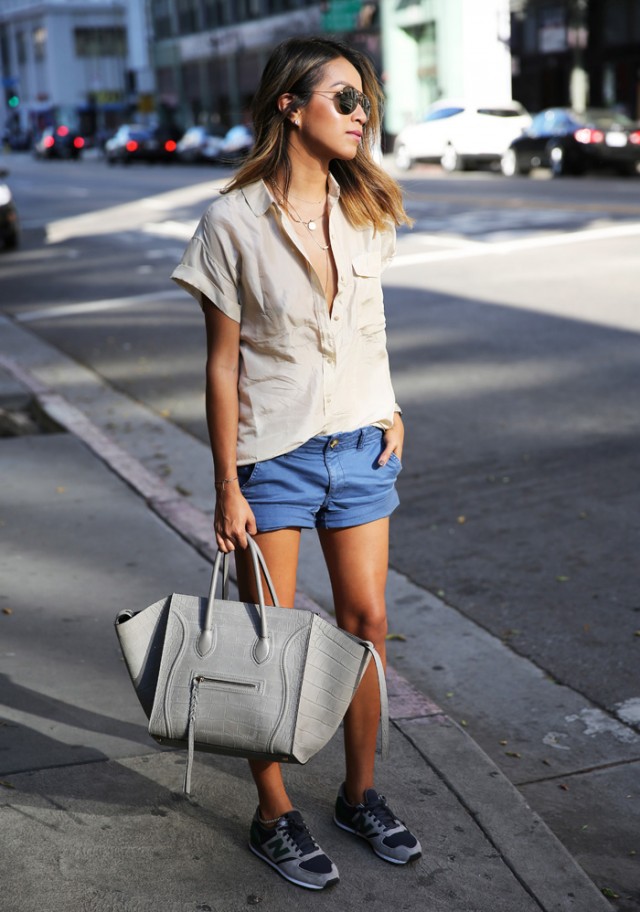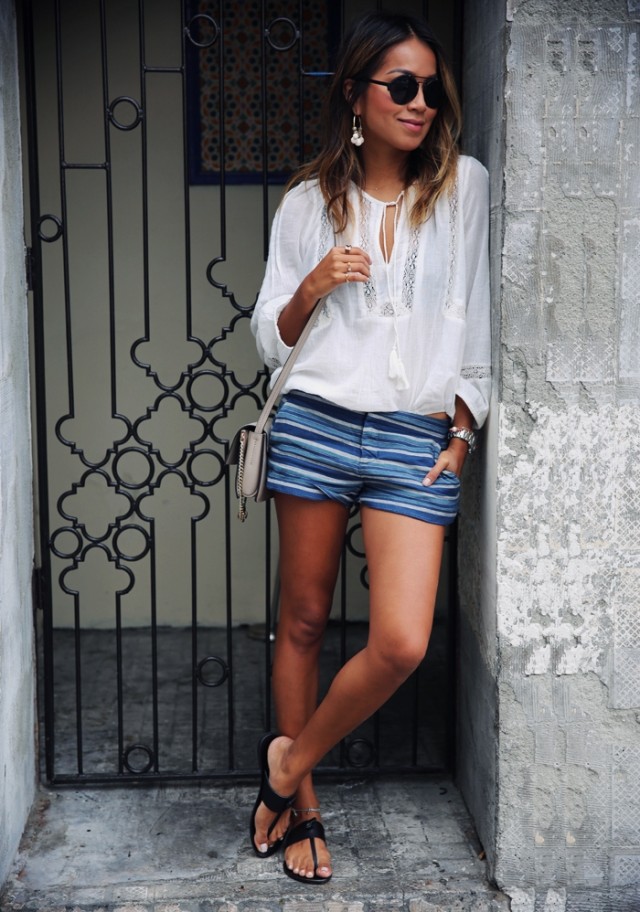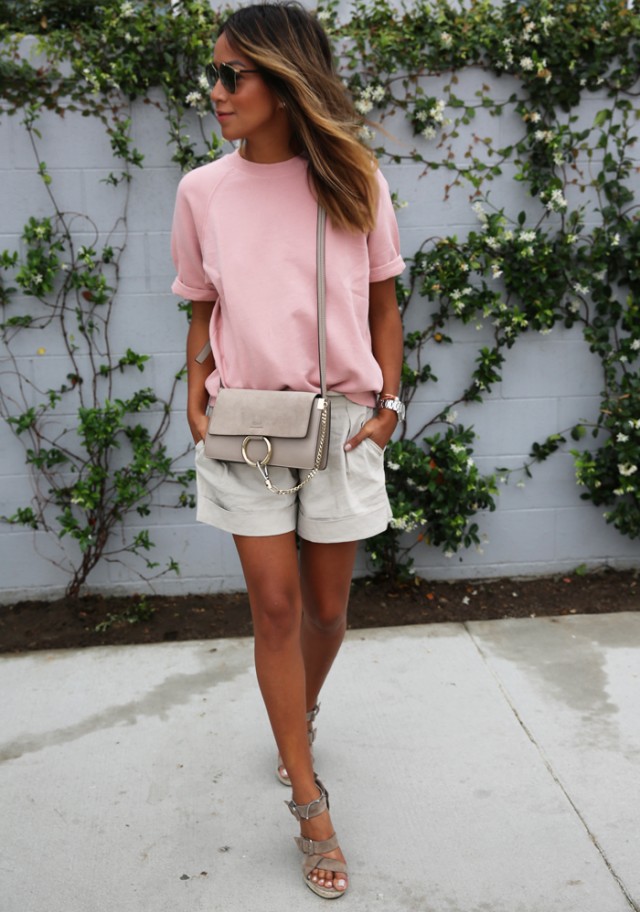 From simple denim shorts, to linen and leather, you can find shorts in any style and design, which means that you can easily find the design that will fit you perfectly. You can wear them with tank tops, shirts and blouses. For more fashionable look, you can wear them with some trendy top, like fringe shirt, cut off shoulder or striped shirts. For more fancy look, you can find some sandals or flats or for more casual look, you can wear your combination with sneakers.
As I said, you can find shorts in any print you want, but if you go with such kind of shorts, be careful when you make the combination. Printed shorts will look astonishing with white shirt! Even when you don't know what to wear for your next work, picnic or other casual event, a pair of shorts in a combination with a simple shirt is always a great choice.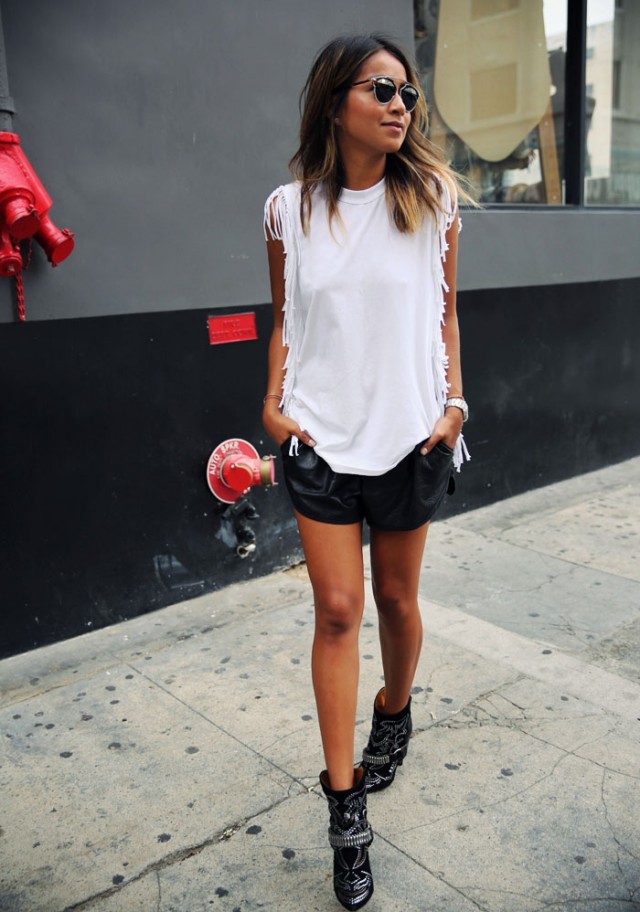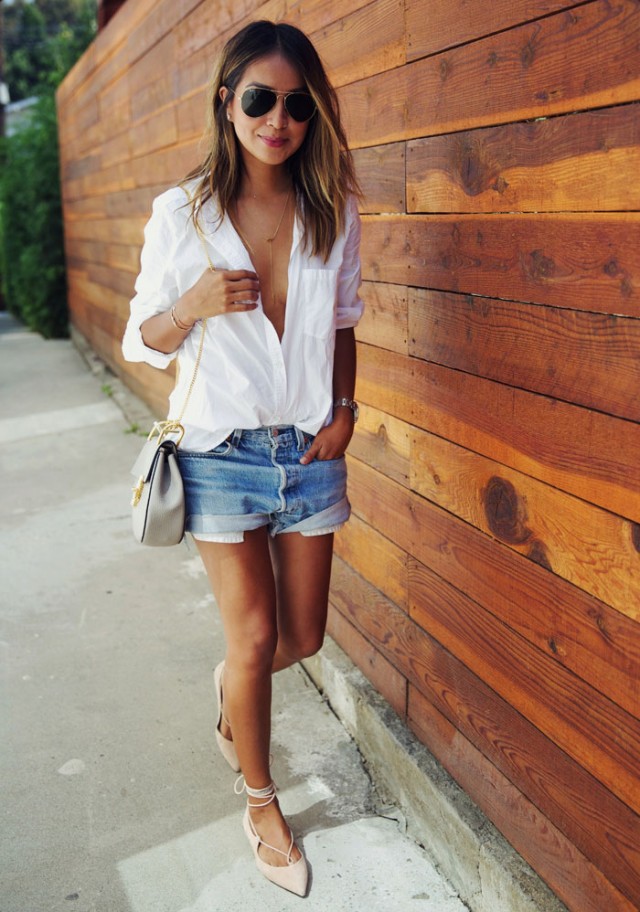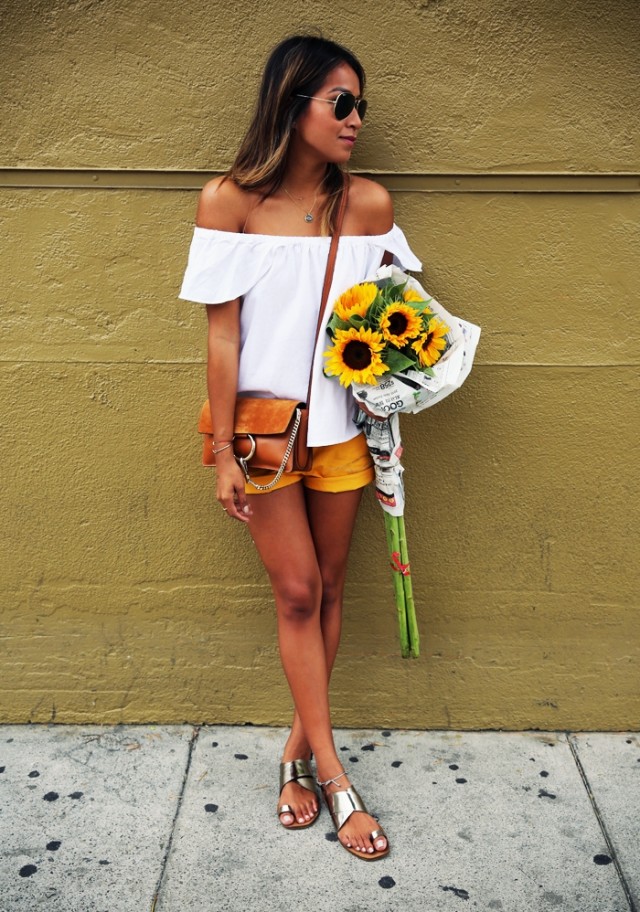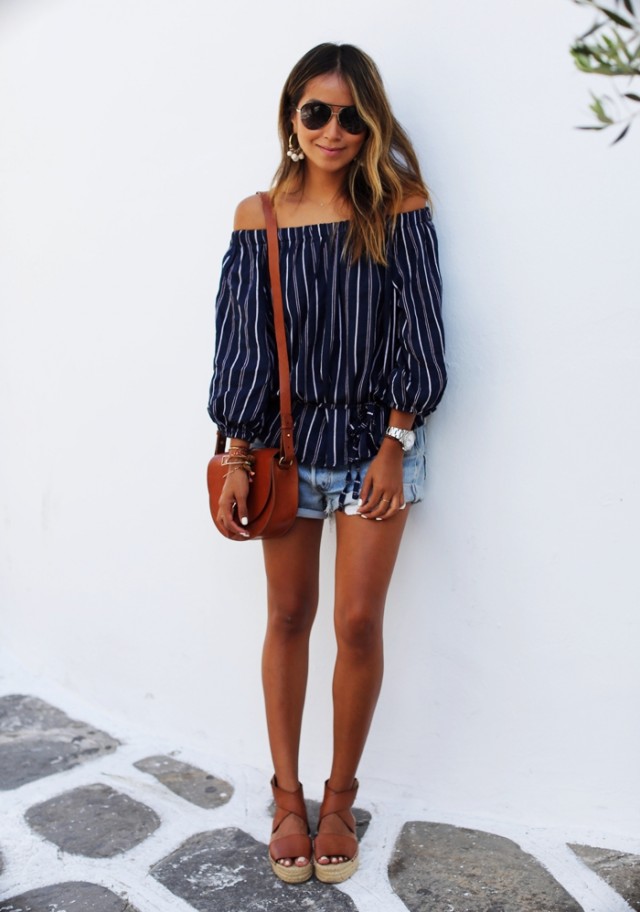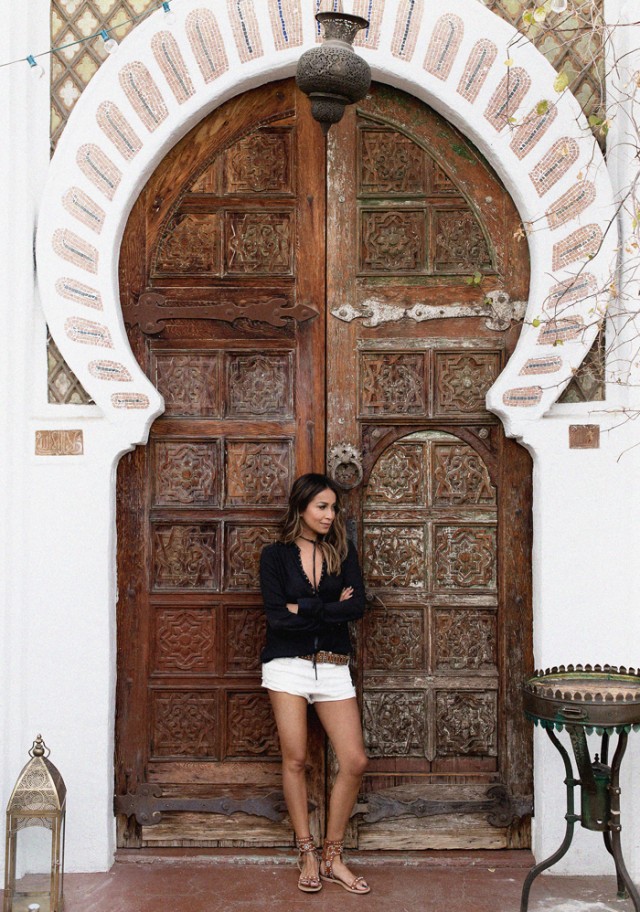 So, what do you think about these combinations? Do you like them? Would you like to wear some of the? I need to recognize that I like them all, because they are all comfortable and chic and are perfect for the sunny spring and summer days. When the days are chill, you can complete your outfit with a denim jacket, trench coat or a blazer. I would love to know which outfit is your favorite, so feel free to share your comments below. If you have some other super cute outfit to show me, please share them in a comment below too. Thank you for reading! Enjoy in the rest of your day and don't forget to stay up to date with the content of Fashion Diva Design!