Hey there my lovely divas! How are you? Are you enjoying the beautiful days? I'm always here to give you some extraordinary outfits and help you follow the latest fashion trends. But, today, I won't show you fashionable combinations, but some awesome tricks to give a new look to your old shes. My post is called "10 Fabulous DIY Flats to Try to Make This Summer" and I advise you not to skip it if you want to refresh your look without spending money.
SEE ALSO: 10 DIY Tutorials To Make Your Own Fashionable Pieces This Summer
Flats are the most worn shoes in spring and summer, and that's because they are comfortable and fit to both casual and more elegant outfits. The black shoes are the most popular, because you can wear them with anything you want.
All of the ideas below are fascinating and are very easy and quick to make. You won't need any skills, and even the beginners who are not much good in diy projects can make them with ease. I picked diy flats for every event you need to attend, so that you can choose to make more than one pair. Let's take a look at the gallery and draw some inspiration. Enjoy and have fun!
SANDALS WITH TASSELS CAN BE MADE IN JUST A FEW SECONDS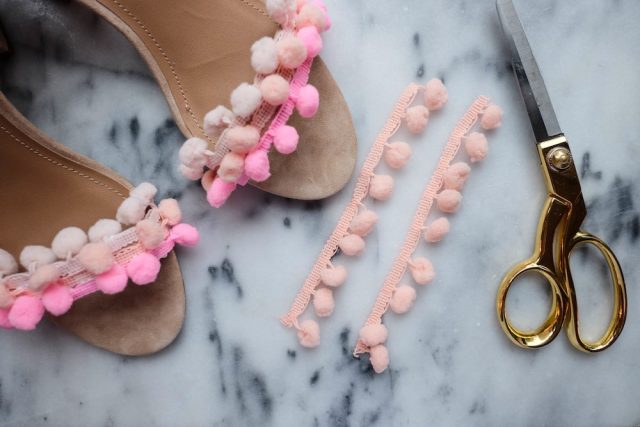 YOU CAN GO WITH STENCILED GOLD HEART FLATS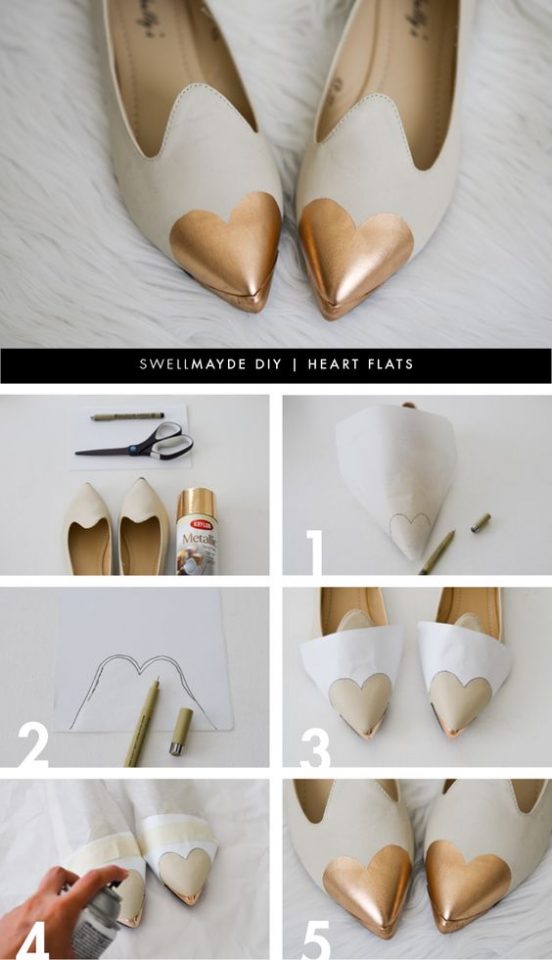 OR EMBELLISH THE ANIMAL PRINTED FLATS WITH STUDS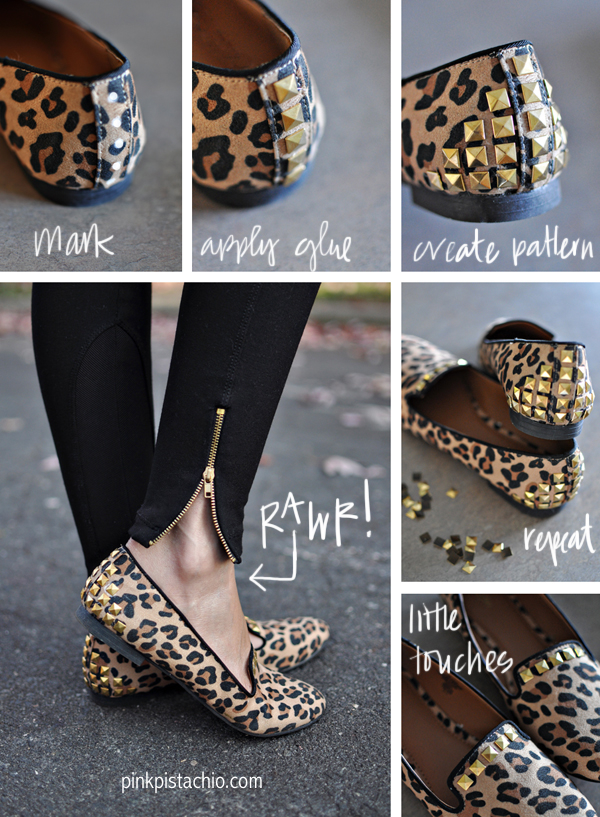 YOU CAN MAKE YOUR SIMPLE SHOES MORE INTERESTING WITH SOME STUDS TOO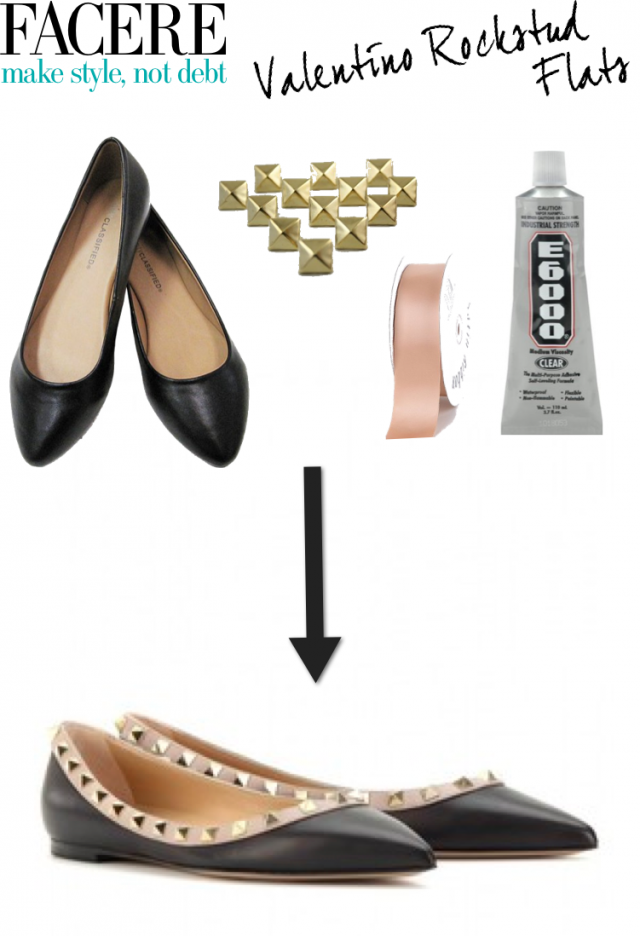 CUTE DIY CAT TOE FLATS YOU SHOULD NOT MISS

YOU CAN ADD BAROQUE TOUCHES TO YOUR DIY FLATS EASILY IN NO MORE THAN 1 MINUTE

YOU CAN TURN YOUR SIMPLE BEIGE SHOES IN A GORGEOUS BALLERINA SHOES EASILY AND QUICKLY

YOU CAN MAKE A UNIQUE PAIR OF DIY FLATS WITH COMIC BOOKS AND GLUE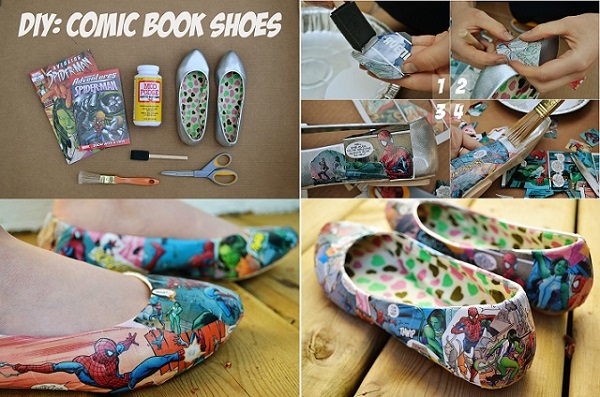 FOR MORE GLAMOROUS EVENTS, YOU CAN ADD GOLDEN LACE TO YOUR SIMPLE BLACK FLATS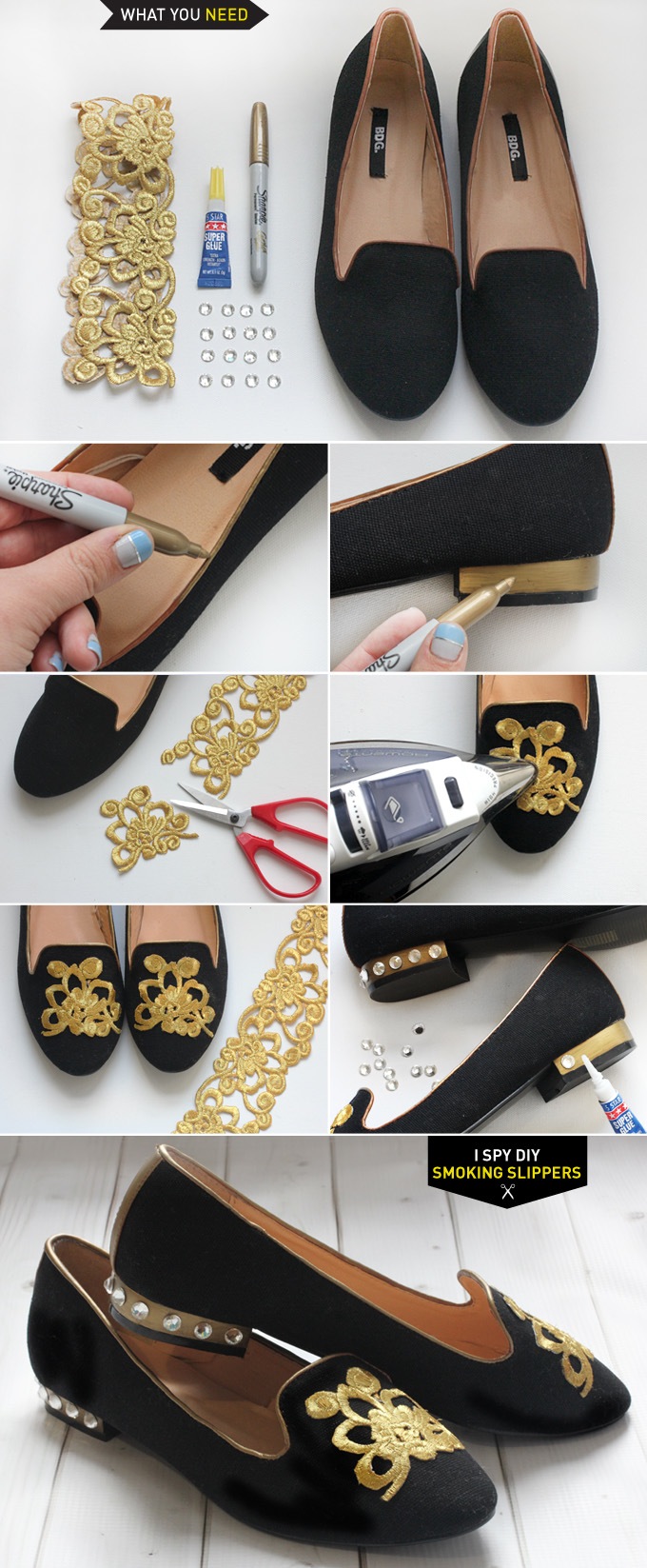 WHAT ABOUT THIS SHOE TRANSFORMATION? ISN'T IT AWESOME?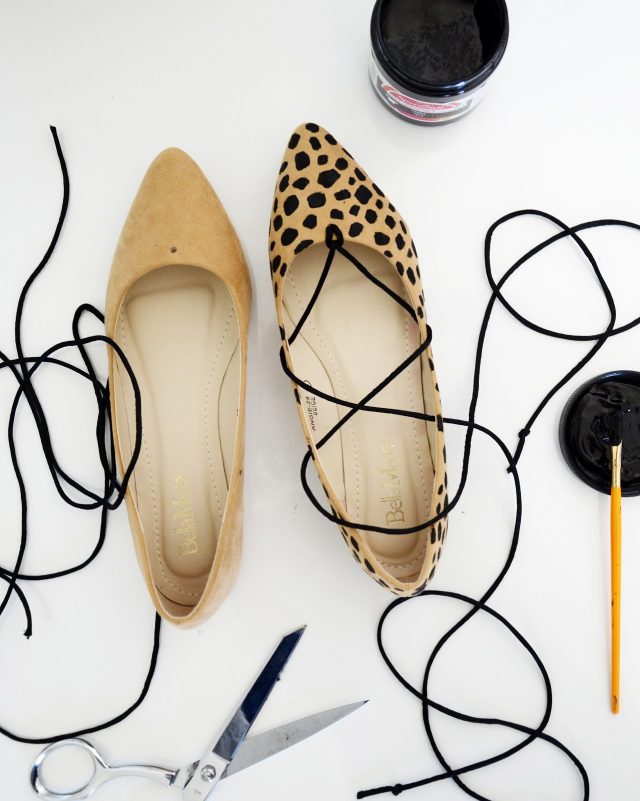 So, what do you think about these diy flats my dear fashionistas? Do you like them and do you find them easy and quick to make? Which idea is your favorite and would you like to try this summer season? I need to recognize that I find all of these projects astonishing and charming and I can't pick just one idea. If you have some other suggestions or diy flats on your mind, please share them with me. I would love to see everything you have to show me! Thank you for reading! Enjoy in the rest of your day and don't forget to stay up to date with the content of Fashion Diva Design!