Hey there my lovely divas! How are you? Are you enjoying the beautiful summer days? Summer is my favorite season and I'm very excited because I can finally wear my chic and stylish sundresses, shorts and skirts. Do you fancy wearing shorts and skirts? If you are tight on budget, don't worry because there are million diy ideas you can try and give a new look to your old pieces of clothes or make some very new. For today, I have selected 10 diy tutorials to make your own fashionable pieces this summer.
SEE ALSO: 16 Stylish And Comfy Summer Combos You Need To See
All of the projects are very easy and quick to make and you won't need any skills to achieve the final results. By creating your very own clothing, you will update your wardrobes with unique and beautiful clothes and you will save some money too. So, let's check this gallery out and draw some inspiration. You may find your next diy project here, who knows. Enjoy and have fun!
FANTASTIC WAY TO BEAUTIFY THE SIMPLE SUMMER SHIRT WITH PIECES OF OLD CDs

AWESOME WAY TO MAKE  A NEW PIECE OF YOUR LONG T-SHIRT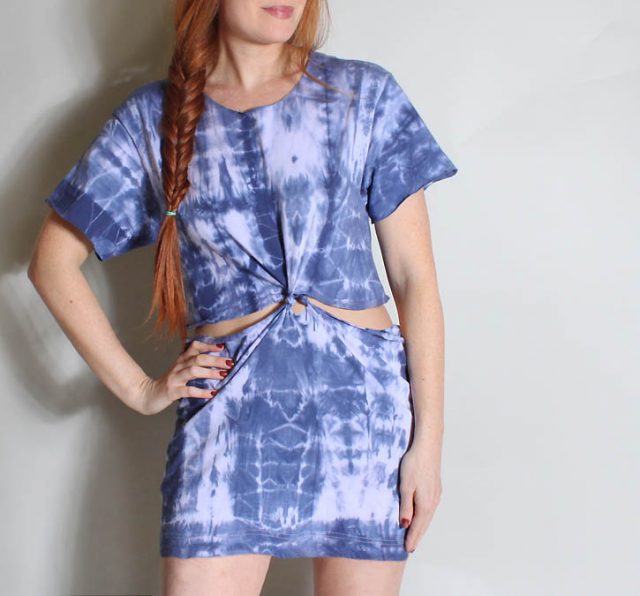 LOVABLE LACE MOON SHIRT TO WEAR THIS SUMMER AND ENJOY THE BEAUTIFUL DAYS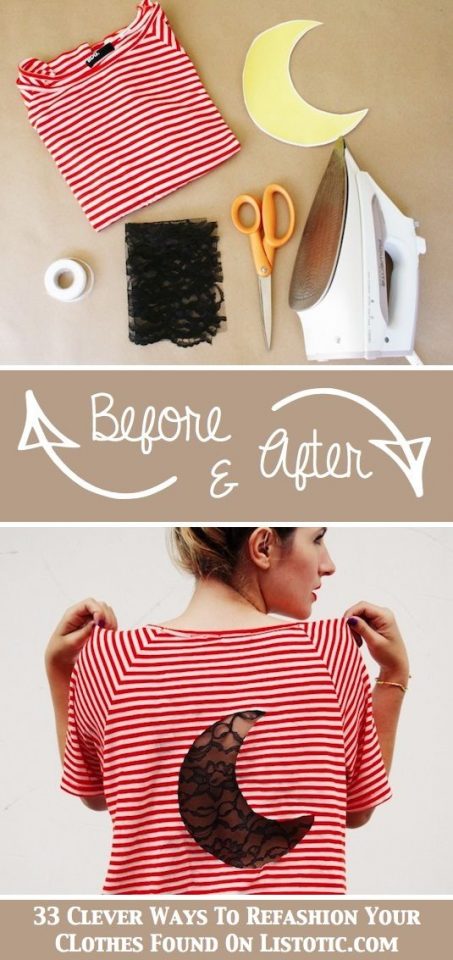 INTERESTING DIY NO SEW POCKET T-SHIRT FOR EVERY DAY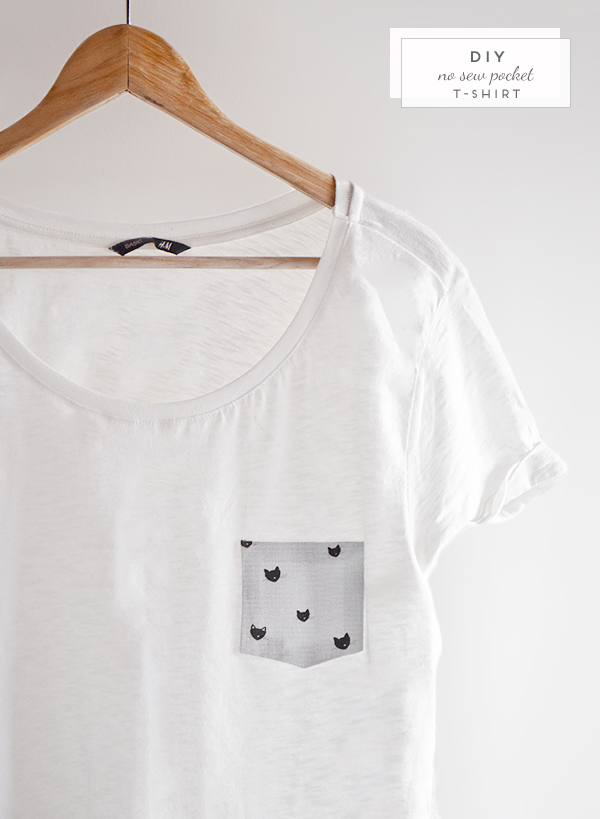 FABULOUS CUT OFF SHOULDERS YOU NEED TO TRY OUT RIGHT NOW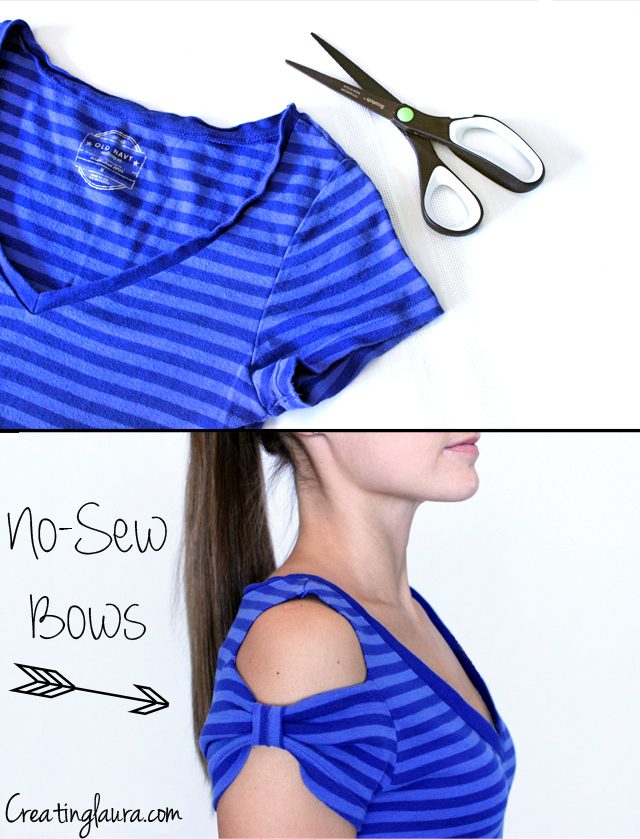 CUTE COLORFUL SHORTS TO MAKE IN FEW STEPS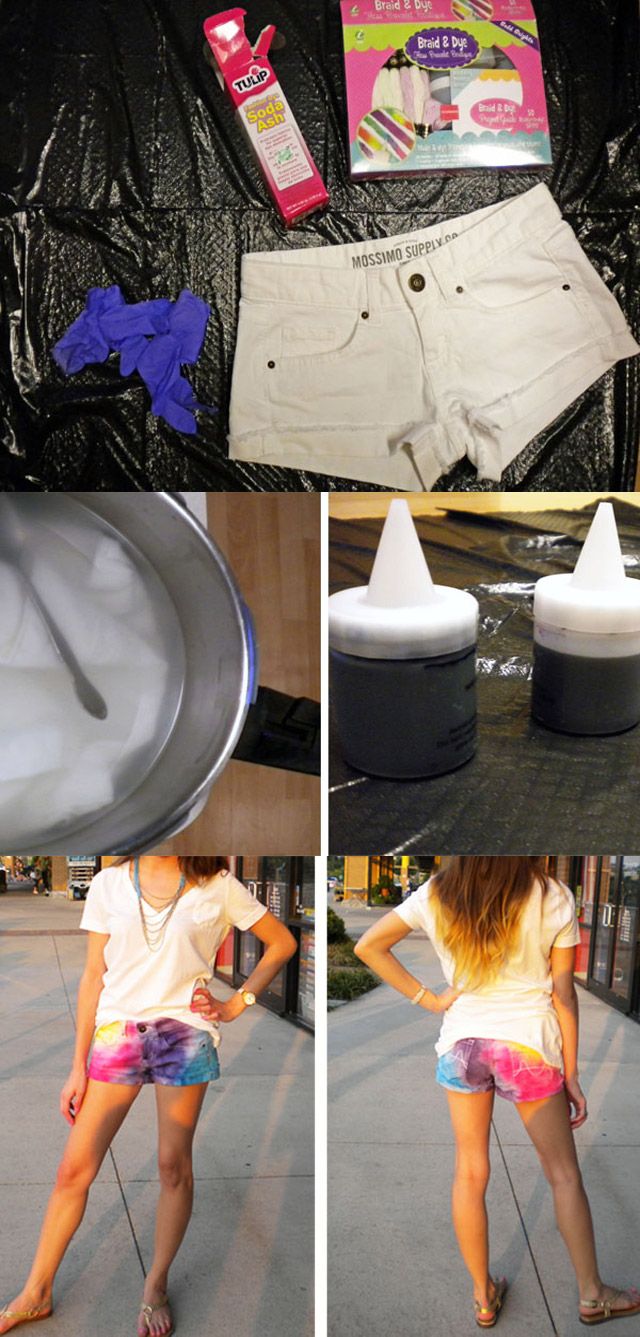 GORGEOUS IDEA TO ADD PIECES OF LACE TO YOUR FAVORITE DENIM SHORTS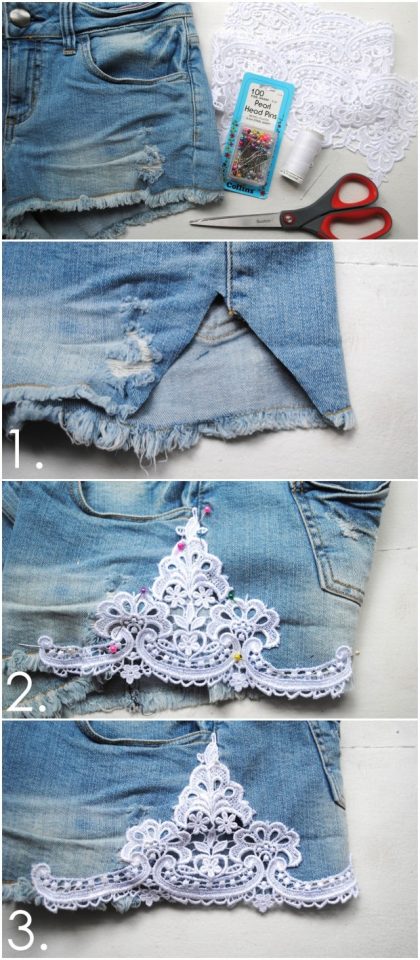 FANTASTIC WAY TO TRANSFORM YOUR FLIP-FLOPS INTO BEAUTIFUL SANDALS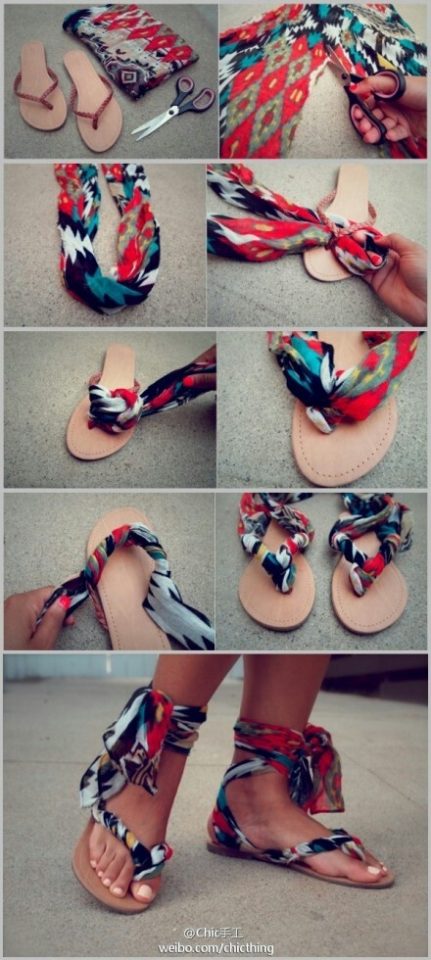 CHARMING LACE VANS TO MAKE IN NO TIME AND ENJOY THE SUMMER IN COMFORTABLE AND FASHIONABLE SHOES

MARVELOUS TASSEL BRACELETS TO MAKE IN JUST A FEW STEPS AND ENHANCE YOUR OUTFIT
We all need to recognize that all of the diy tutorials are very beautiful and easy to make. I really like all of them and I can't choose just one. I like the sandals and I will definitely try to make them this season. What about you? Which of these amazing ideas is your favorite and would like to make and wear this season? I would love to know your opinion, so please share your comments below. If you have some other diy tutorials in your computer or some other pieces of clothes, shoes, jewelry, etc., that can be made in a few steps, please share them too. I would love to see everything you have to show me. Thank you for reading! Enjoy in the rest of your day and don't forget to stay up to date with the content of Fashion Diva Design!