Hey my beautiful divas! How are you? Are you enjoying the beautiful days? I have shown you many trendy outfits that you can wear this fall. For today, I have selected 10 cardigans that will keep you warm this season and you should definitely check them out! All of them are beautiful and warm and I just want to have them in my attire.
You can wear this cozy piece of cloth to college and work with classy shirts or you can wear it to your every day walks with a simple and casual blouse. You can find them in any color, size, design and style, which means that you can find the one that fits your style and personality easily. Let's take a look at the gallery below and draw some inspiration for your next outfit. Enjoy and have fun!
Knitted cardigans will keep you warm during the fall days. The striped design below looks lovely and interesting, and you can wear it to any occasion.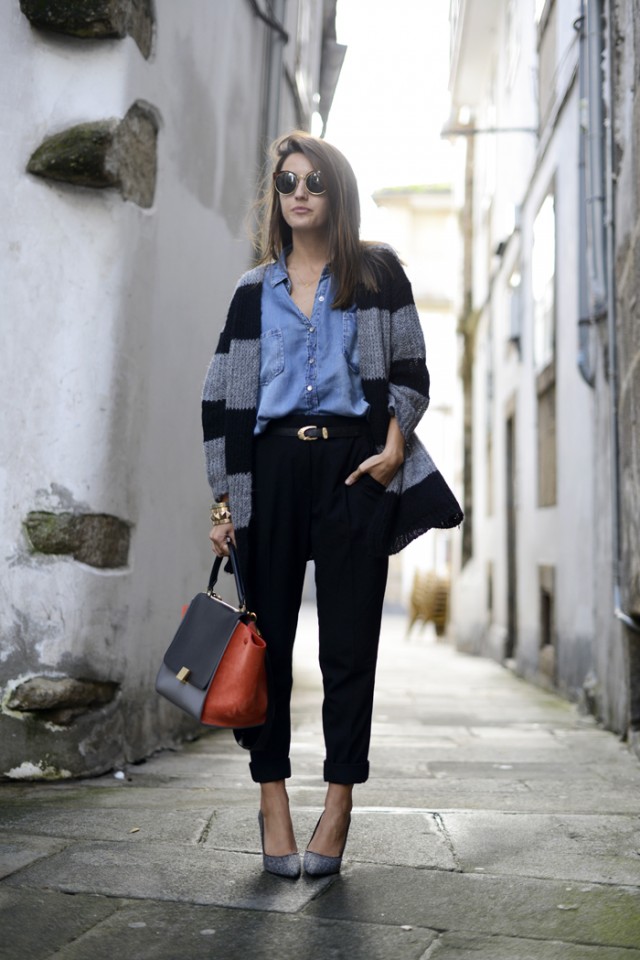 Fringes are trendy, so if you want to follow the trend you can update your wardrobe with a design like this. What do you think? Would you like to wear this combination?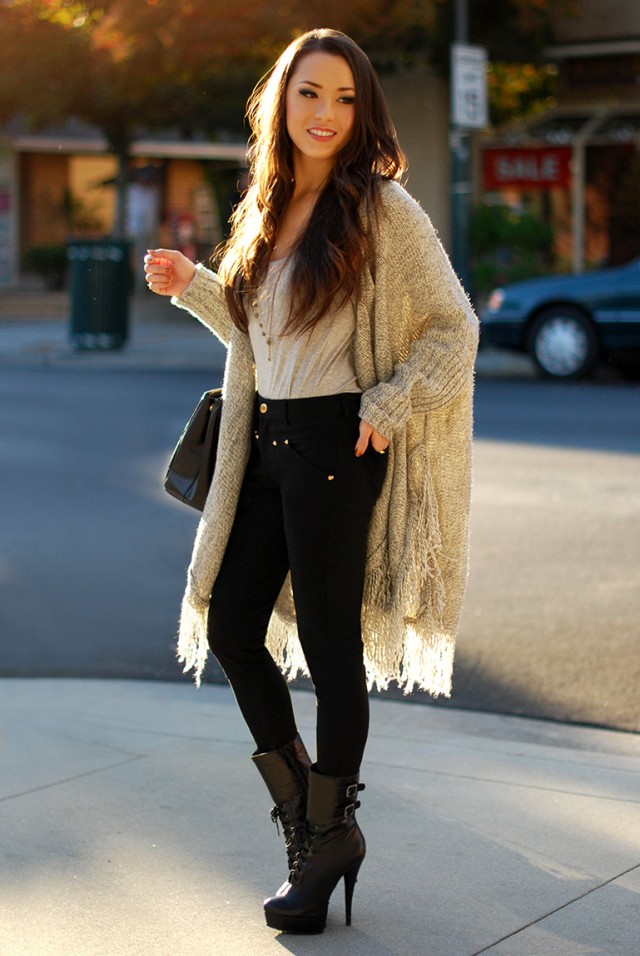 Going to a meeting? The combination is perfect for you. It looks very chic, elegant and sophisticated and the most important thing is that will keep you warm.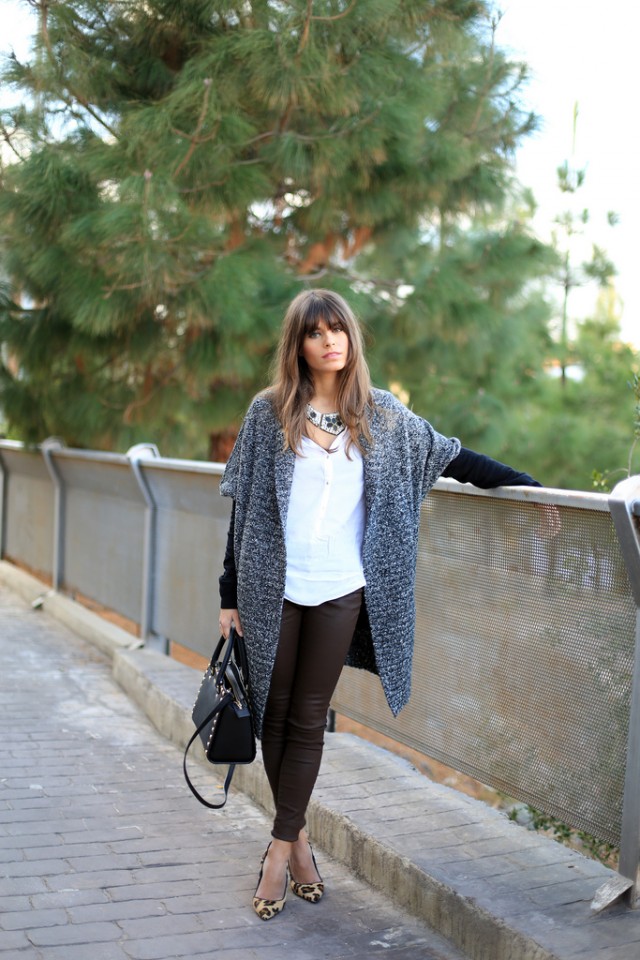 Striped black and beige cardigan will beautify your outfit and will make you look brighter and modern. The outfit may look casual, but if you wear it with a classy shirt and heels, you can wear it to work too.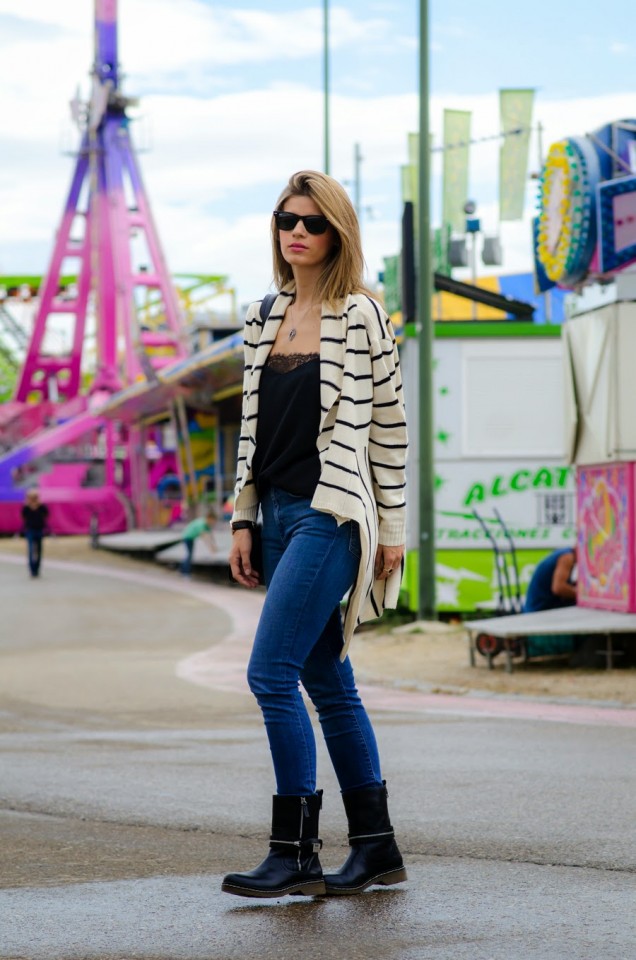 If you were searching for a warm, yet elegant and sophisticated combination, then the outfit here is just for you. You can wear this combination wherever you like and look stylish.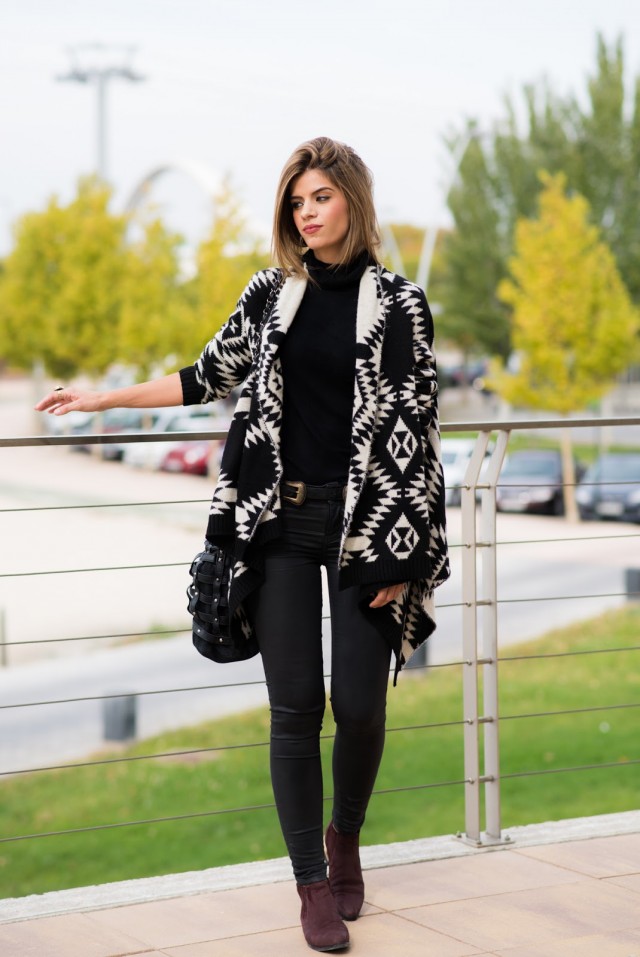 You should be very careful when you mix patterns. The outfit below looks great and you can copy it this season. I really like it and I can wear it every day.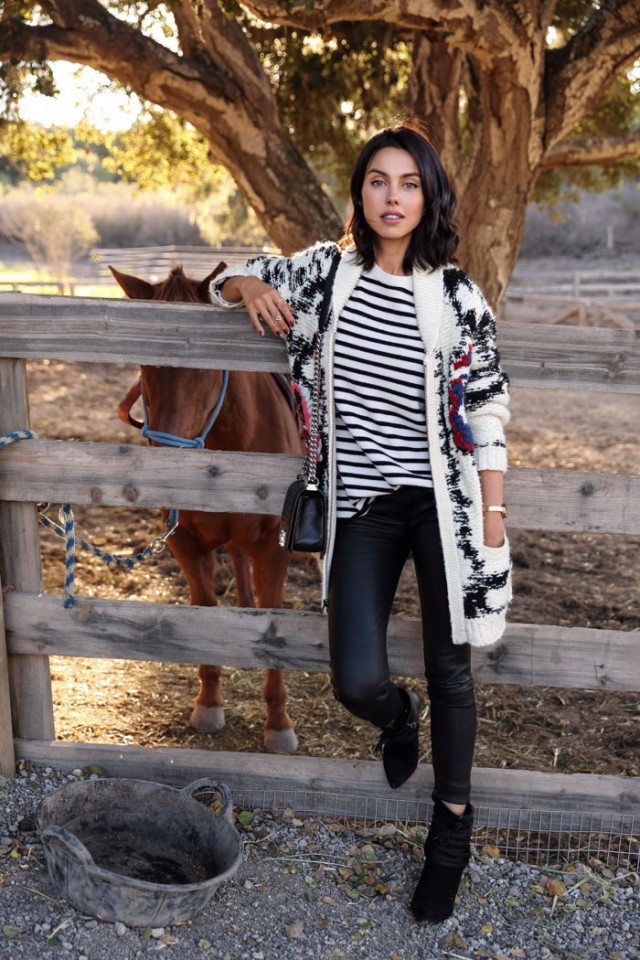 If you don't know what to wear over your blouse, then I recommend you to find a cardigans in neutral colors. They are always a great alternative for the cold days and they can make your outfit look bright and fresh in the grey days.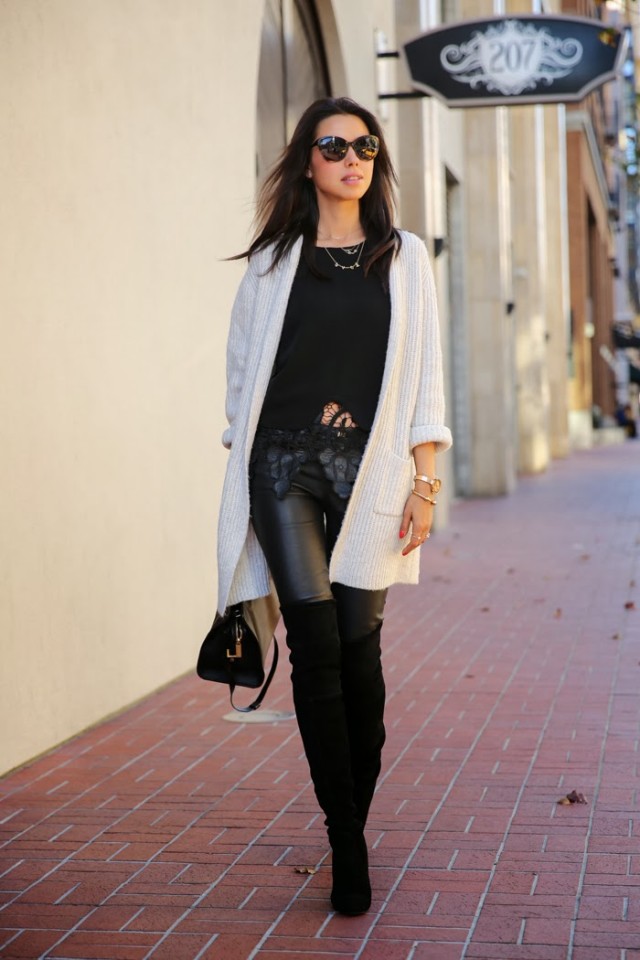 A monochromatic knitted designs are always a good choice, because you can match them with everything. This length will make you look taller and slimmer. For more sophisticated and modern look, you can match the color of the cardigan with the shoes or bag.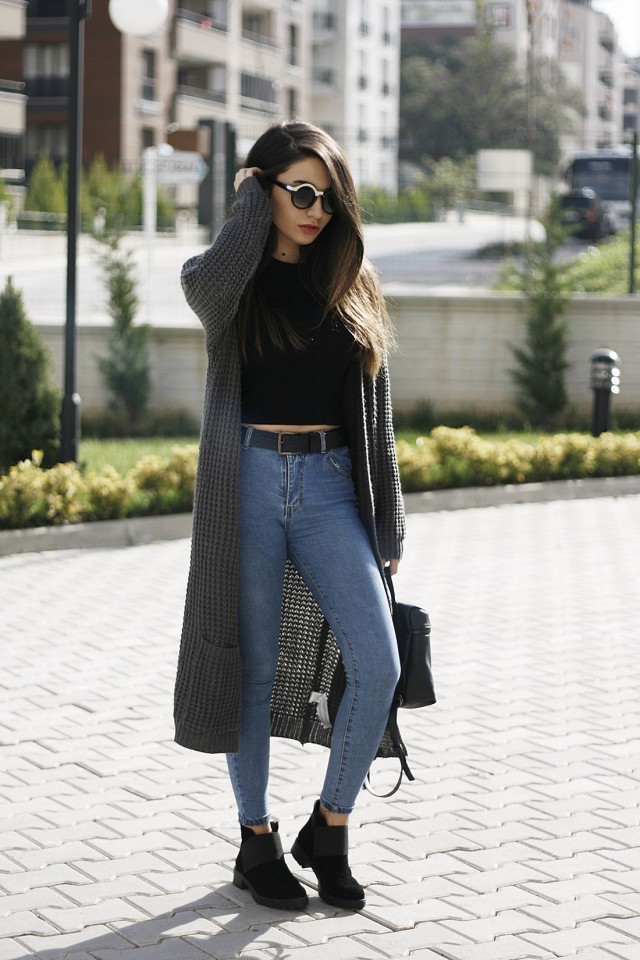 9. Striped knee-length design 
I really like this design, because the colors make the outfit look warm and comfortable. This kind of cardigan is perfect for the cold fall days.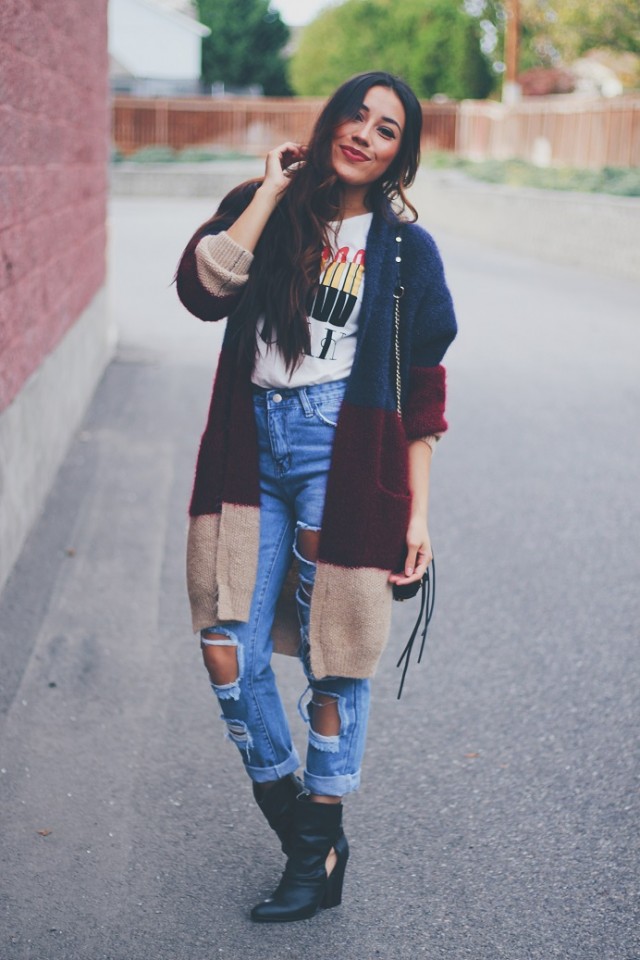 10. Classy cardigan with aztec
pattern 
The combination looks very stylish and modern and it can be worn everywhere. I fancy wearing midi skirts to work, because they are more appropriate and elegant. The cardigan's design and style perfectly match to the whole outfit and it make it more cozy and sophisticated.