A woman's closet is never complete without several pairs of high-quality tights in a variety of colors, designs, and styles. From sheer and opaque to footless and pantyhose, all types of tights can aesthetically elevate any outfit and make the wearer's legs look amazing. It also helps that there are pairs for every occasion and season.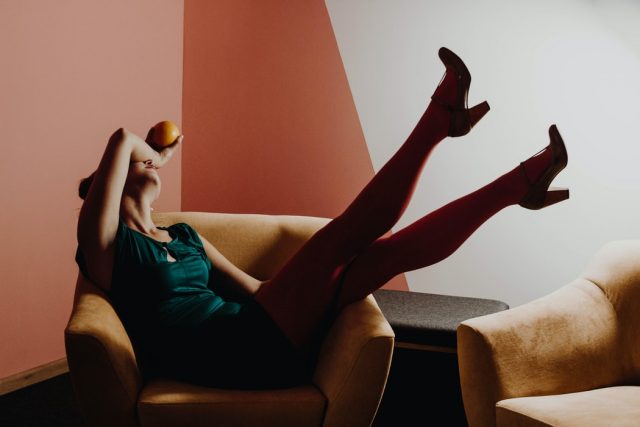 Have you never given these garments a try? If so, you're missing out. Here are several reasons why many women love them and why you should buy more tights to add to your closet:
They Keep You Warm
Wearing bulky clothes during cold weather can make you look frumpy and unattractive. So instead of wearing thick and heavy trousers, why not wear tights to keep your legs warm? When looking for the right pair to provide you with ample warmth, try to pay attention to the denier count. This will give you an idea of the weight and thickness of the fabric used when making the tights. Basically, the higher the denier, the thicker and more opaque the pair will be. With that in mind, note that tights with a denier count of 80 and above are the most suitable for chilly weather. You can then pair your tights with loose pants, skirts, or dresses, ensuring that you look stylish without feeling too cold.
They Allow You to Go Out Without Shaving
Have you ever experienced going several days without shaving your legs because you have too much on your plate? It happens to the best of us. That said, you may feel like you have to wear pants or long dresses to cover up your legs. Fortunately, you can still go out wearing your favorite shorts, miniskirts, or cute summer dresses by putting on a pair of dark, colored, or printed opaque tights underneath.
They Can Prevent Pain and Swelling in Your Legs
Did you know that there is a specific type of tights meant to promote better blood circulation in your legs? Also known as compression tights, these garments can help prevent varicose veins and relieve swelling in your ankles and feet, especially if you tend to walk, sit, or stand all day because of your job. Although such tights offer therapeutic benefits, they are far from being dull and old-fashioned. You can find them in various colors and styles, so you can still raise your style game while experiencing maximum comfort.
They Are Perfect for Covering Up Imperfections
Do you feel insecure about how your legs look because of a nasty scar, bug bites, or skin imperfections? If so, don't worry. Try putting on some tights to cover them all up. For those with long and skinny legs, try pairing a nude pair with denim shorts or skirts for a barelegged appearance. If you feel a bit self-conscious about the shape of your legs, wear tights in dark colors to create a slimming effect. To create the illusion of longer legs, try putting on an outfit in the same hue as your tights, and finish the look with high-heeled boots or pumps.
They Offer Sun Protection
Excessive exposure to ultraviolet (UV) light has been cited by many studies as the cause of various kinds of skin cancer. Fortunately, wearing tights while you're out and about can protect your legs from the harmful rays of the sun. Some tights are even made of fabrics that are specially designed to repel or block UV rays. That being said, make sure to protect the rest of your body, too, as your tights will only shield your legs. Fortunately, it's easy to pair these garments with long-sleeved shirts, hats, and sunglasses.
They Allow You to Express Yourself
Just like accessories and clothes, tights can help you express your personality and style. If you identify as someone feminine and demure, you can wear nude pairs with your pretty dresses and skirts for that ladylike and modest look. Are you more of the creative type? Try playing around with colorful tights. Indeed, what better way to show off your fun side than wearing every color of the rainbow, from bright yellow and red to cooler purple and green hues? You may also wear sheer pairs if you want to exude confidence and sex appeal a la Sara Jessica Parker. Ultimately, you can consider your legs as your canvas, and your choice of tights is your paint.
The advantages listed above are just some of the reasons why so many women love to wear tights. As you can see, owning several pairs of these close-fitting pieces of hosiery can offer many benefits beyond simply looking fashionable. When you wear the right type, style, and color, tights can make you look and feel good. Fortunately, it's never too late to incorporate these garments into your wardrobe. Go out and buy a few pairs today!