Hey there my lovely beauties! Your Fashion Addict is always here to show you the latest fashion trends that appeared on the runways and inspire you to follow them. For today, I have a very interesting post that is called "15 White Shirt Dresses You Need to See".
SEE ALSO: KHAKI IS COMING BACK IN STYLE- 15 IDEAS TO FOLLOW THIS TREND
I think that this trend is going to be one of the hottest this spring and summer and that's because the white color is one of the most comfy and pleasant for wearing during the hot days. Plus, the dresses are always the easiest piece of cloth for styling. So, if you are not a morning person, you should hurry up and refresh your look with such a piece.
Let's take a look at the outfits below and draw some inspiration. You may find them beautiful and you would want to copy them. Enjoy and have fun!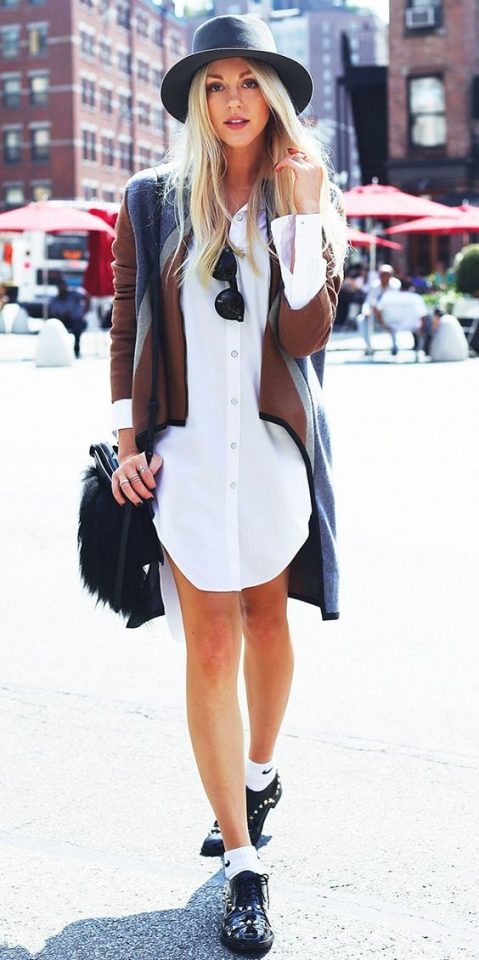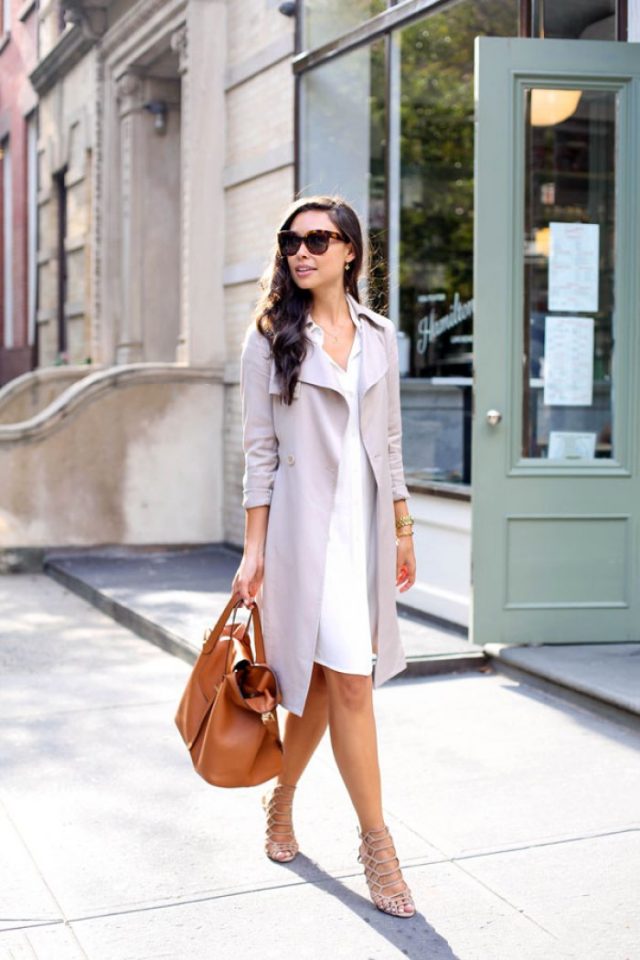 You can wear your white shirt dresses with sandals or heels for more elegant and stylish look. For more casual events you can pair it with sneakers or flats. You can't go wrong with the shoes, because this piece go great with almost everything. When the weather is colder, you can wear it with jeans or pants too and look beautiful and feel warm and cozy.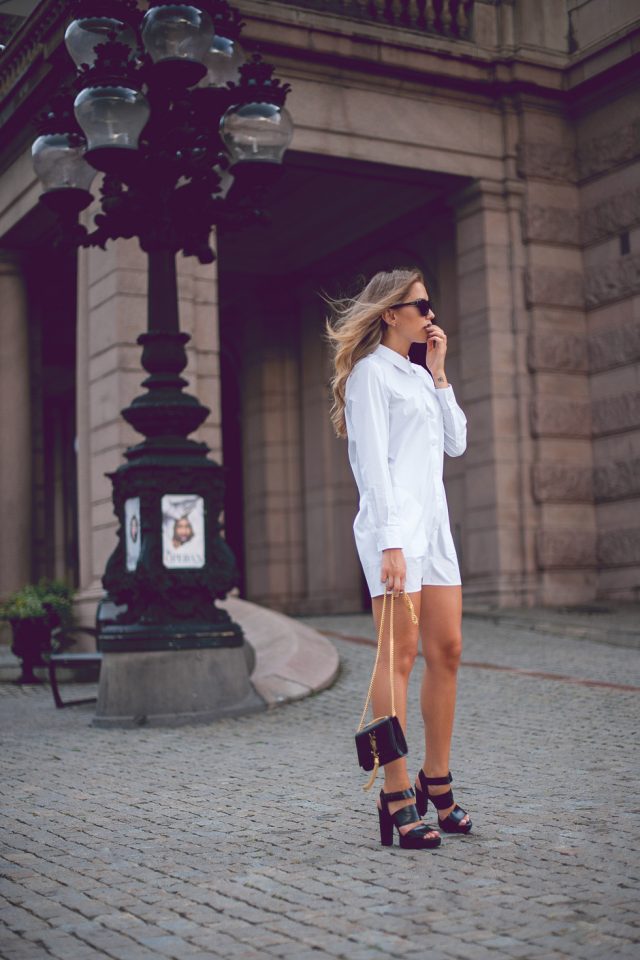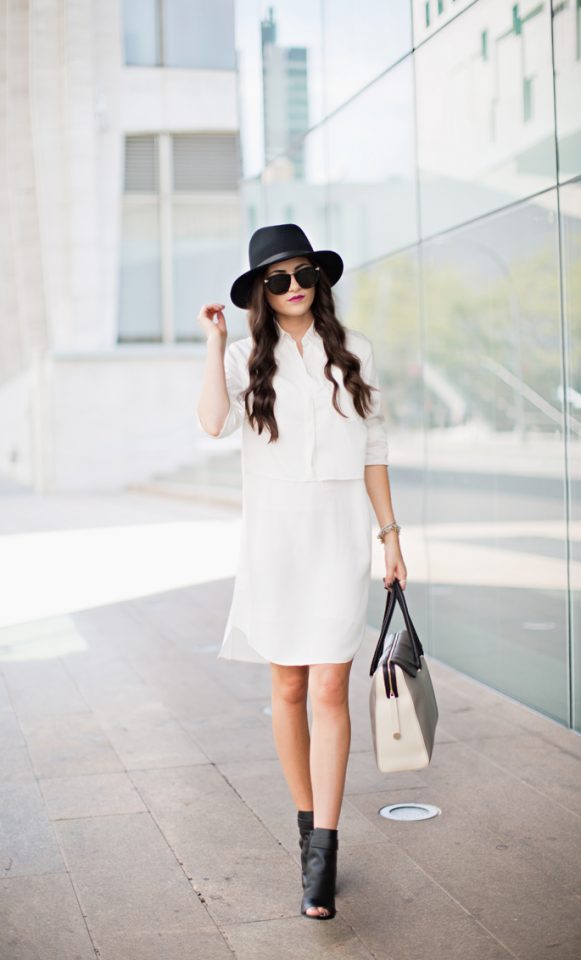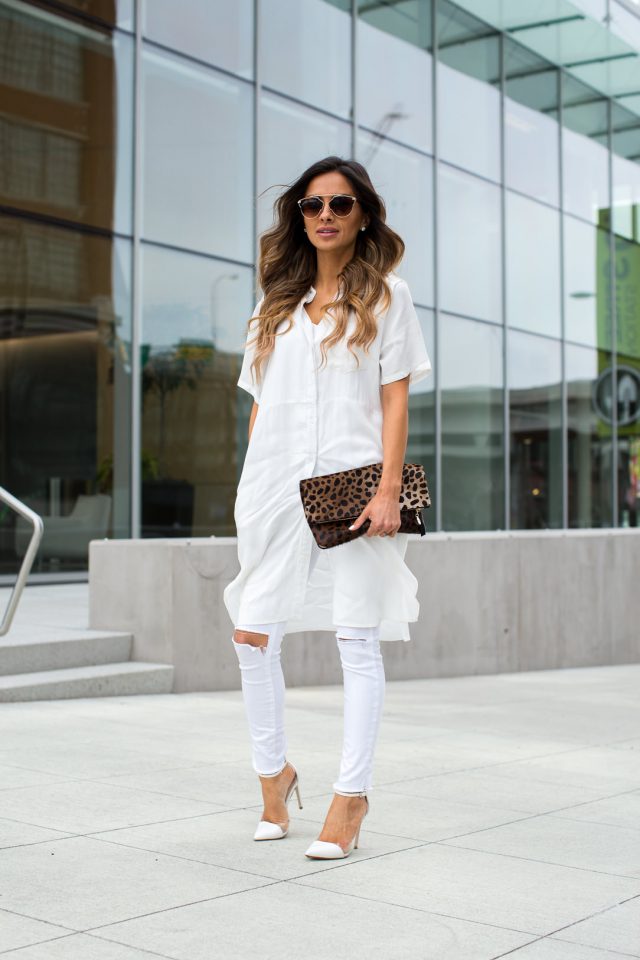 For more dramatic look you can add some eye-catching accessories. For instance, you can choose to add a printed bag or shoes. An embroidery bag is also a good option.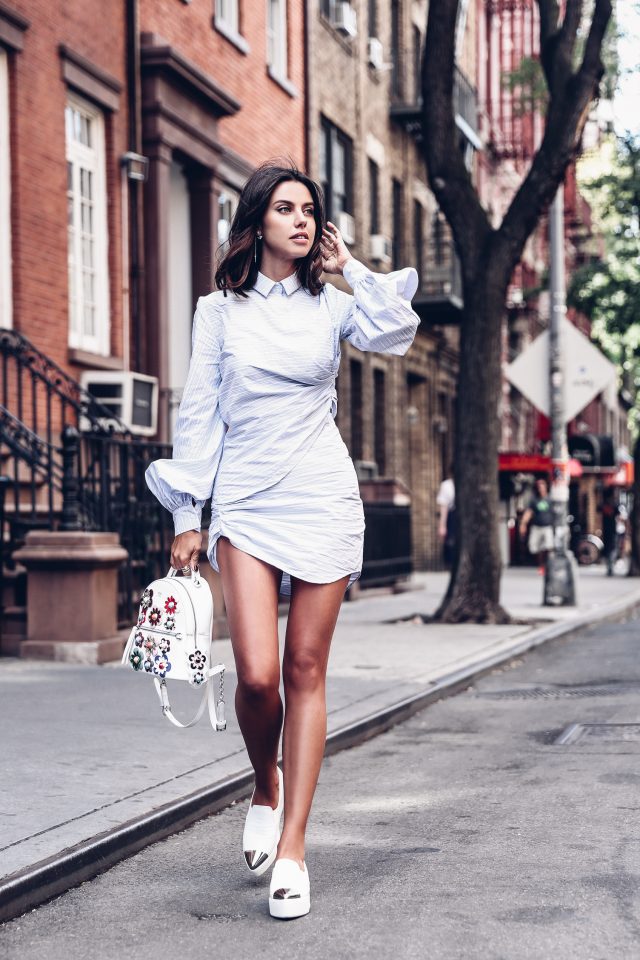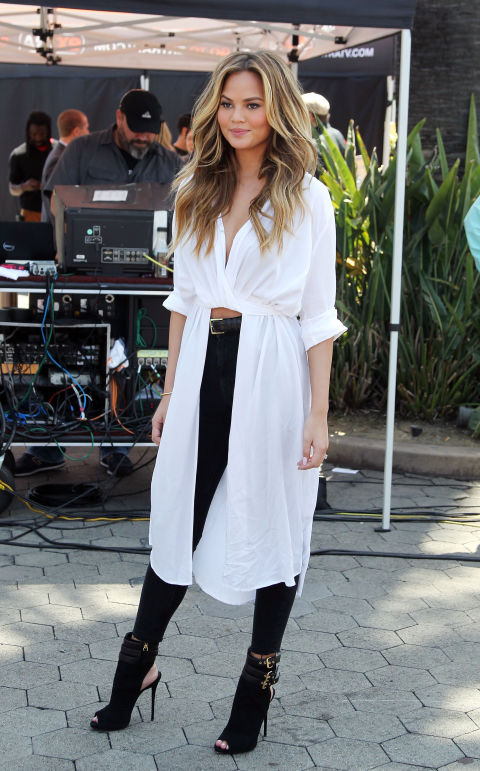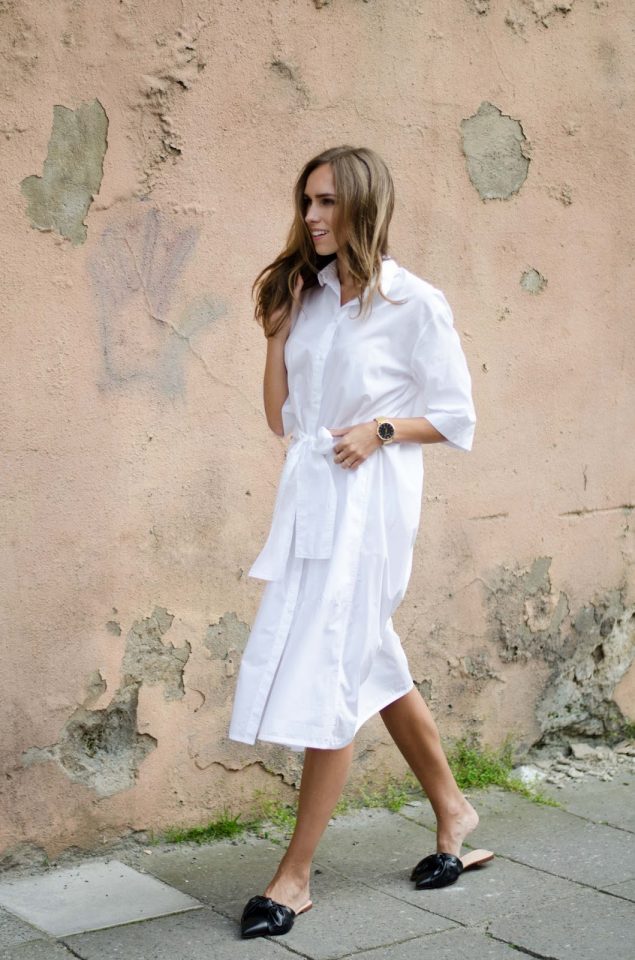 You can wear a cardigan or jacket too! White goes great with any color, so you can match your shirt dress with your favorite jacket or cardigan. For more elegant look, wear it with a trench coat.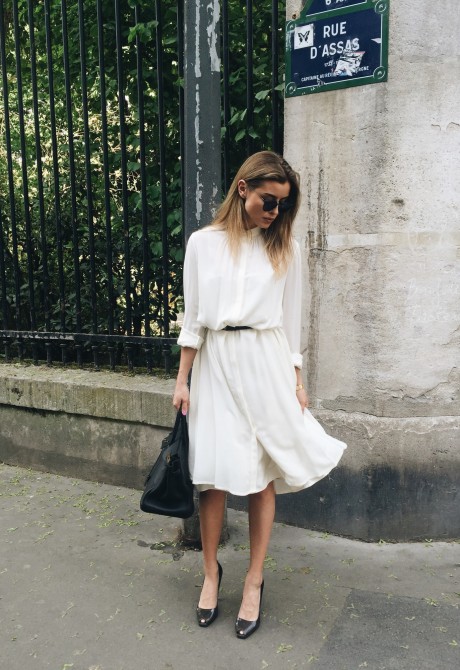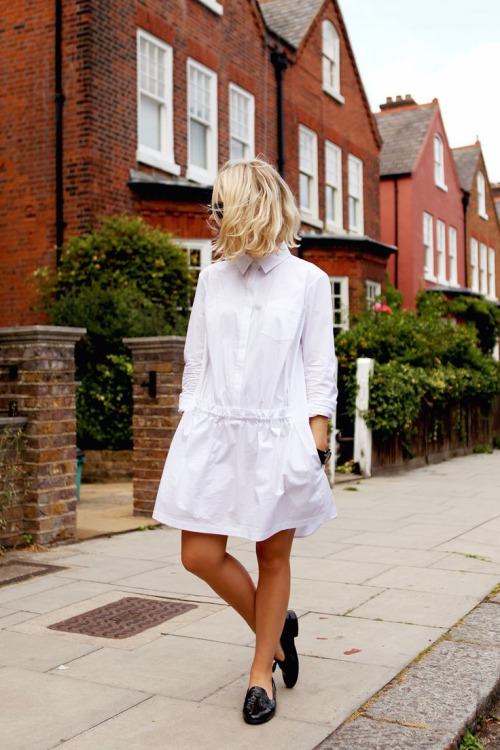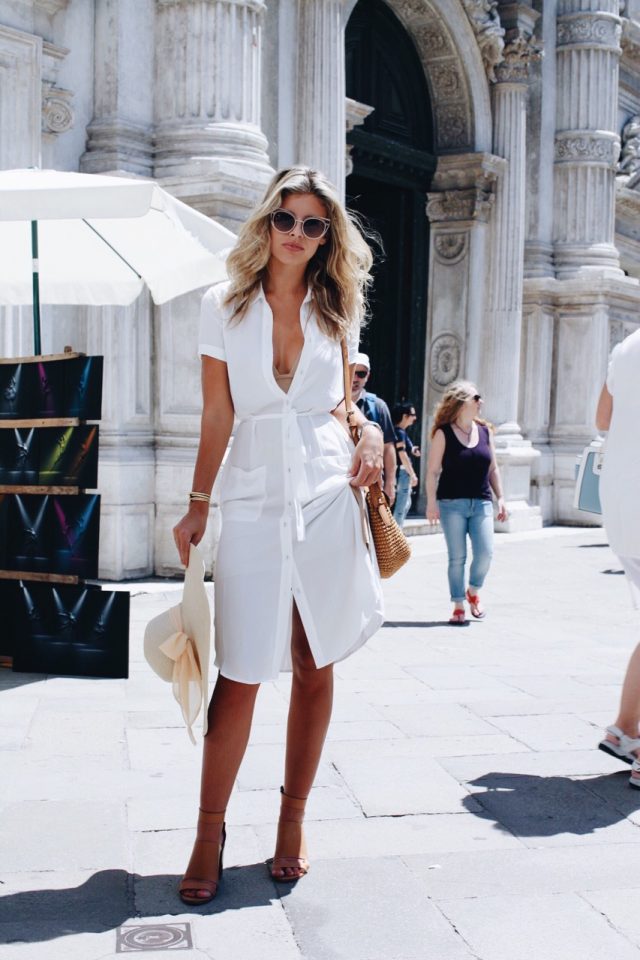 So, what do you think about these white shirt dresses my lovely divas? Do you find them chic and stylish? Share your comments with me! If you have some other ideas of how to follow this trend and look fabulous, share them too. Thank you for reading! Enjoy in the rest of your day and don't forget to stay up to date with the content of Fashion Diva Design!