Women wear Lace Front wigs for many reasons. Those who enjoy wigs do so for reasons such as a quick and easy hair switch up, protection for your natural hair, and even medical reasons. This is all the more reason why it's so important to have a secured wig. No one wears a wig with the intention to have it out of place. Securing a wig does not have to be a difficult task. In fact, there are numerous ways to approach how to best secure your wig based on how well it works for you. Check out these different ways you can lock your wig into place without fear of losing it.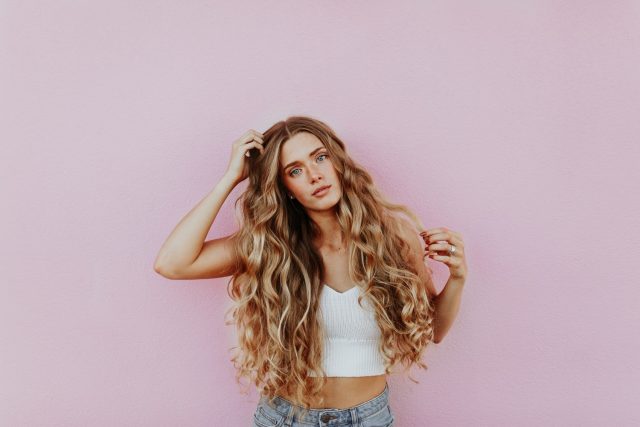 Lace Glue
If you're familiar with lace glue to be more intentional in securing your wig then you'll love a great product such as lace paste. Intended to be of lightweight consistency yet still providing a thorough hold, you can rock your wig knowing that it will stay in place. When working with an adhesive for your lace, you want to make sure it does not have an odor that can be fueled with chemicals, can be easily removed, and dries clearly. With a product like lace paste or any adhesive, the application is simple. To make sure it does its job and does it well, you'll want to begin by gently removing any excess body oils from the area of application using 91% Alcohol or lower percentage. You'll then apply a thin layer of the adhesive to the skin, up to 3 layers. Make sure to take a break between each layer. Apply the lace of your wig and voila!
Wig Grip Band
Wig grip bands do exactly what they say, grip. If you're looking for a way to secure your wig without having to deal with glue, try a wig grip band. This band is easily secured and hidden to avoid any slip ups keeping everything in place. Considering the comfortability of a wig grip band, you don't have to worry about the possibility of headaches or uncomfortable impressions left on the head. Another great factor about a wig grip band is that it allows adjustability and to conform it to what fits best for you.
Wig Belt
Did you know that a secured wig does not have to be only for your head and when wearing one but also for storing? Yes! With a securing tool like a wig belt you can make sure your wig stays in place while being stored on your wig mannequin whether you're traveling or keeping it safe at home. A wig belt is an adjustable strap that clips on to each end of the wig. It also helps to keep your wig in place during the styling process which we all know can help your look come out a 100 times better.
Secure It By Any Means Necessary
We love options and we're sure you do too! With these various ways to secure your wig, there's no doubt you'll be styling as you should. Whether you're into adhesives for security, a less maintenance tool such as a wig grip band or just need help storing it properly with a wig belt, you're covered! Check out these different tools and find which works best for you and your styling needs. Stay secured and look good!