Hey there my lovely divas! How are you? Are you enjoying the beautiful days? I'm always here to inspire you and awaken your creativity. I have shown you so many trends that are going to hit the streets this seasons and for today I have one more. My post for today is called "Trend Alert: Backward Shirts". Are you excited?
This is already one of the most popular street style trends and girls all over the world are crazy about it. The white shirt has always been a symbol for class and effortless style. We all know that the white shirt is a must have piece for work and some girls wear it every day with a pair of jeans and sneakers. You can easily make a statement with it, but, what happens when you wear it on backwards? This is the oddest trend that has appeared recently, but we all know that you can still the show by following an odd trend.
You can wear it with a comfortable pair of flowing culottes, ripped jeans, asymmetric or midi skirt and look magnificent wherever you decide to go. If you need to follow this trend and look like the fashion bloggers or celebrities that already pulled this trend, then you need to pick a more relaxed shirt with casual vibes. Let's take a look at the outfits that I have selected for you and draw some inspiration. You may find this trend chic and stylish and you will follow it, who knows. Enjoy and have fun!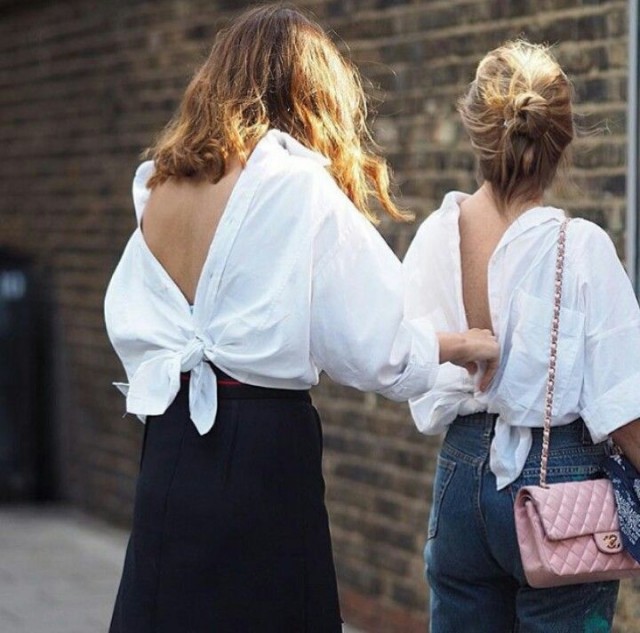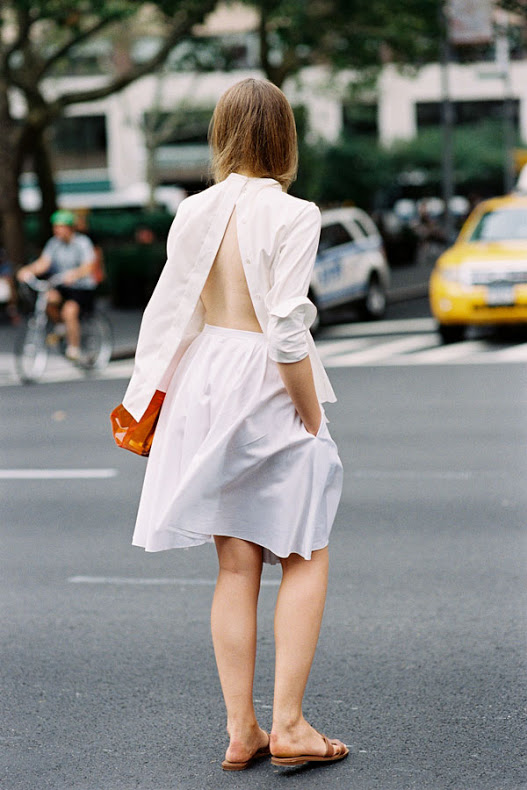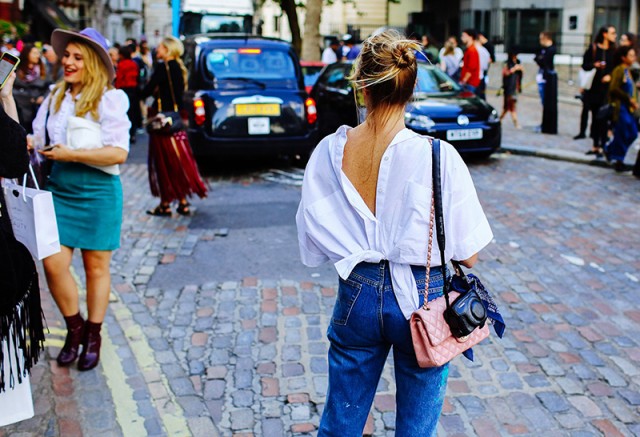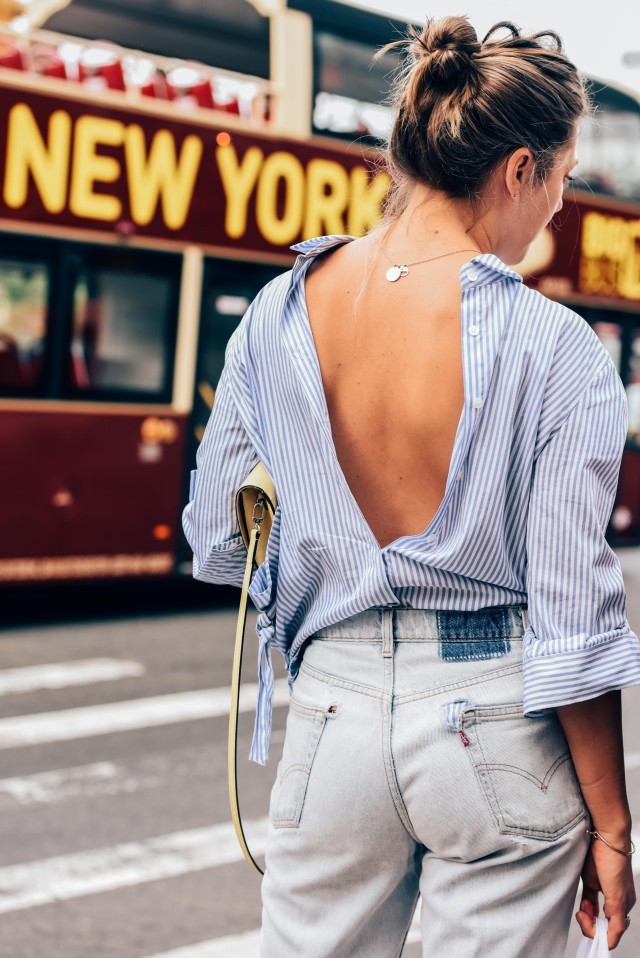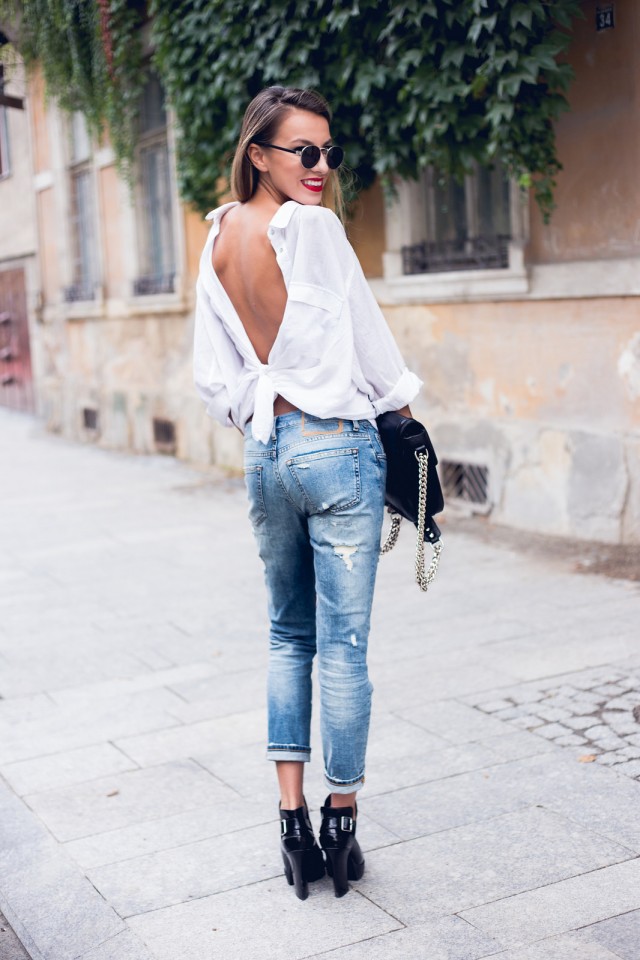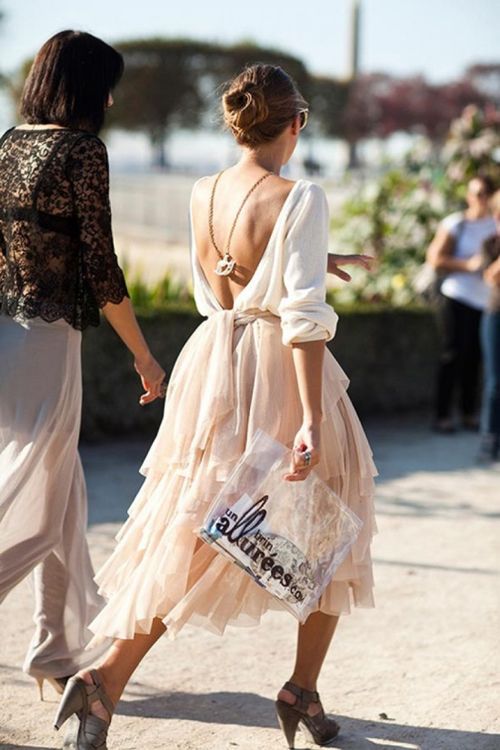 You can wear any other shirt like that and look magnificent. Try to mix patterns and colors for more unique and chic look. The striped shirts are very trendy lately and you can wear them with white cropped pants or jeans. You can find some fun backward dresses too and hit the streets like a real fashionista.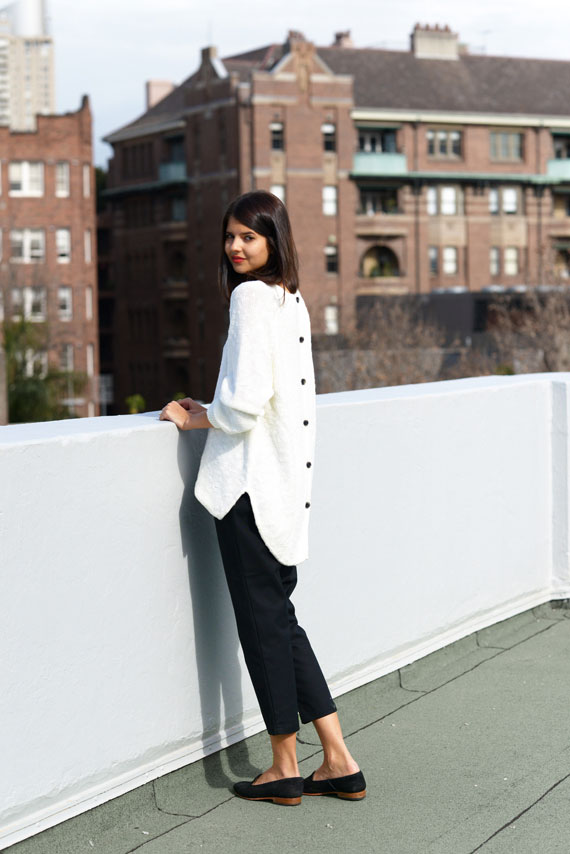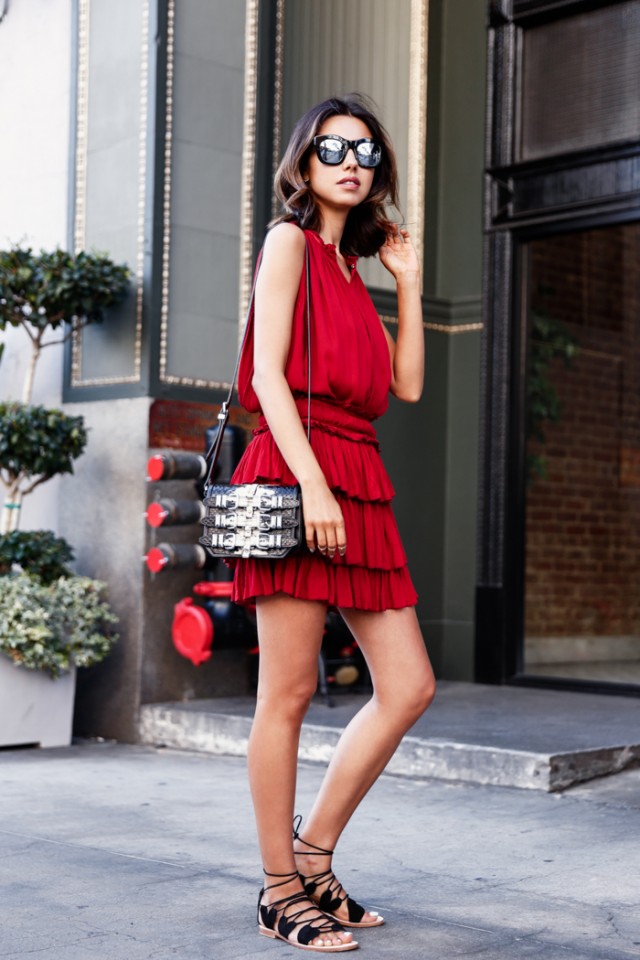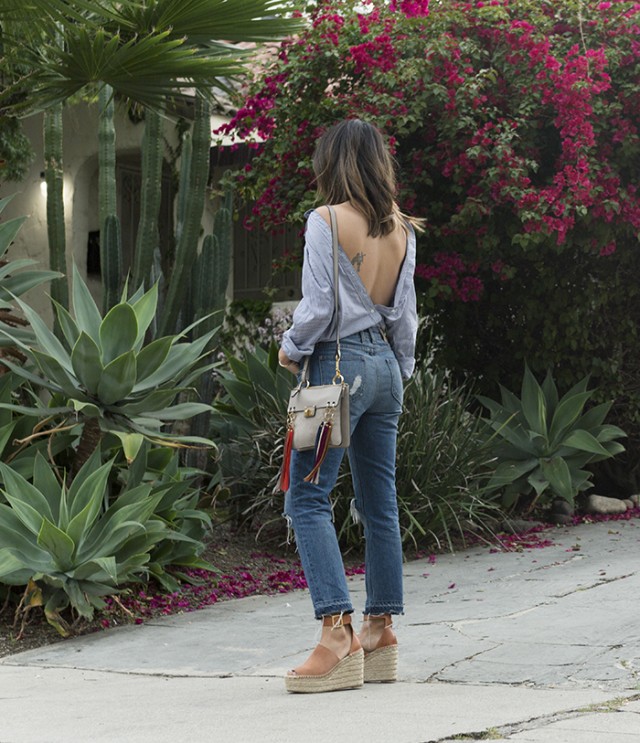 The backward shirts and all other buttoned-down tops  are not supposed to be worn correctly every time and if you want to stand out in the crowd and look marvelous, then you should wear your top the other way around. For more summer-feel top, you can tie the ends or you can just button them.
So what do you think about this fashion trend? Do you find it chic? I know that you need to be with a huge confidence to follow this trend. I truly hope that you have found it interesting and unique. I would love to know your opinion, so feel free to share your comments below. If you have some other suggestions, please share them below too. Thank you for reading! Enjoy in the rest of your day and don't forget to stay up to date with the content of Fashion Diva Design!