The big day is fast approaching and you have still not finished your shopping. Speaking of party wear or dresses to wear during that amazing marriage ceremony, everyone looks for options that would make them become a showstopper. The efforts are right before the eyes. Even after long hours being wasted on shopping activity, the ultimate dress is still not found and purchased. Girls often get confused to figure out the best wedding dresses and the ones to be worn to make them look unique. Gowns are definitely a great option for traditional Indian events. In fact, the popularity of fusion gowns is becoming a global rage. The perfect blend of traditional Indian culture and semi-western style makes gowns so popular attire for modern day women.
The Indo western variants
These gowns are a perfect fusion of the ethnic Indian dresses being mixed with slight western touch to create a nice and unique effect. The perfect combination of Ghagras and Pants make them look so authentic in terms of style. Trust me, you will simply look stunning in these indo-western gowns. How about a bottle green Indo western gown with a floral embroidered with side cuts at waist and that perfectly pleated flare? This is something to adore. This dress can be the fine attire for your special dinner date, family reunion party, or marriage reception ceremony.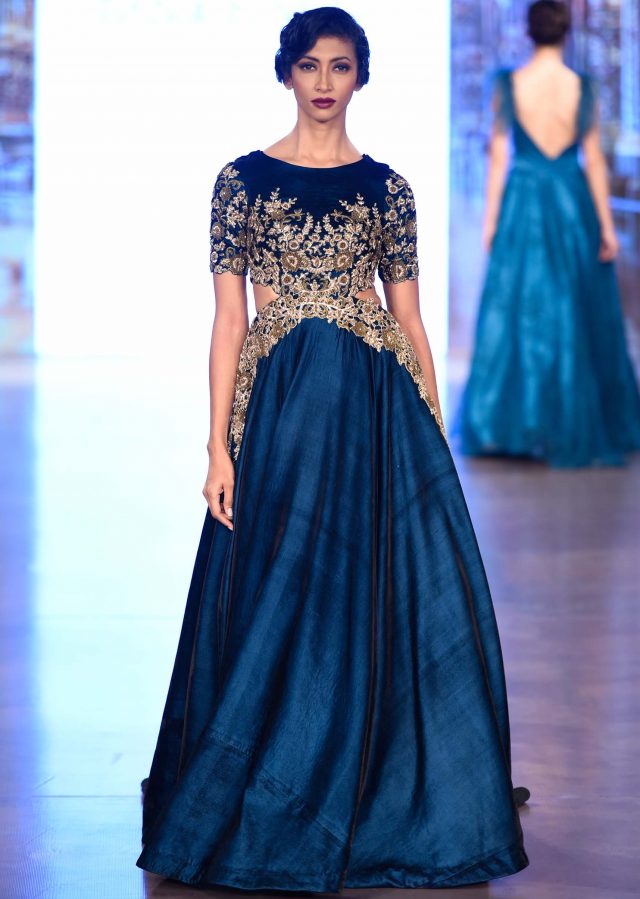 Pure western gowns
These are also slowly becoming popular in Indian traditional events. Many girls opt for these dresses to make them look pretty during the wedding and other evening parties. How about a blue one shoulder silk gown for that evening event? It can make everyone present in the party stare at your in amazement. With round neckline, this maxi gown dress has the ability to create a fine pristine effect to the wearer. These dresses are popular for date night and college reunions too.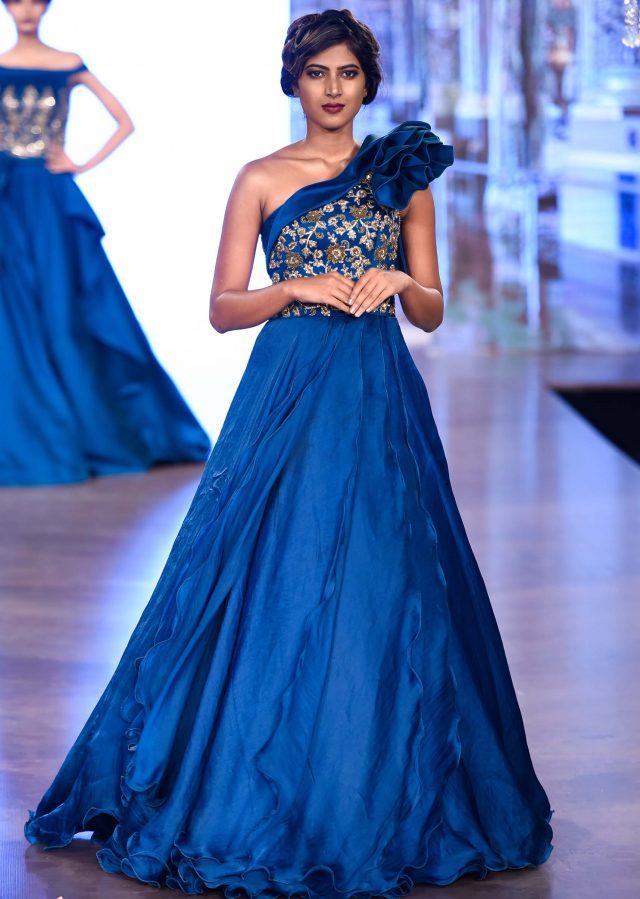 Traditional Indian wedding gowns
These are expensive pieces and comes with heavy embroider embalmed all over the bodice. There are different styles of wedding gowns when we speak about the traditional styles. The Punjabi style of gowns is different from the Rajasthani styles. While Punjabi style focuses more on lehenga choli or ghagra, the Rajashtani styles are focused on a royal outlook. They are the perfect blend of Arabic designer wears and Punjabi elegance. Similarly, for Bengalis, the style is a mix and match of the saree and gowns. For Muslims, the style is most of the pathani suit with churidaar. This clearly denotes the multi-cultural essence of India. However, the traditional bridal gowns of India are heavy in designer works but make a girl look like a real goddess.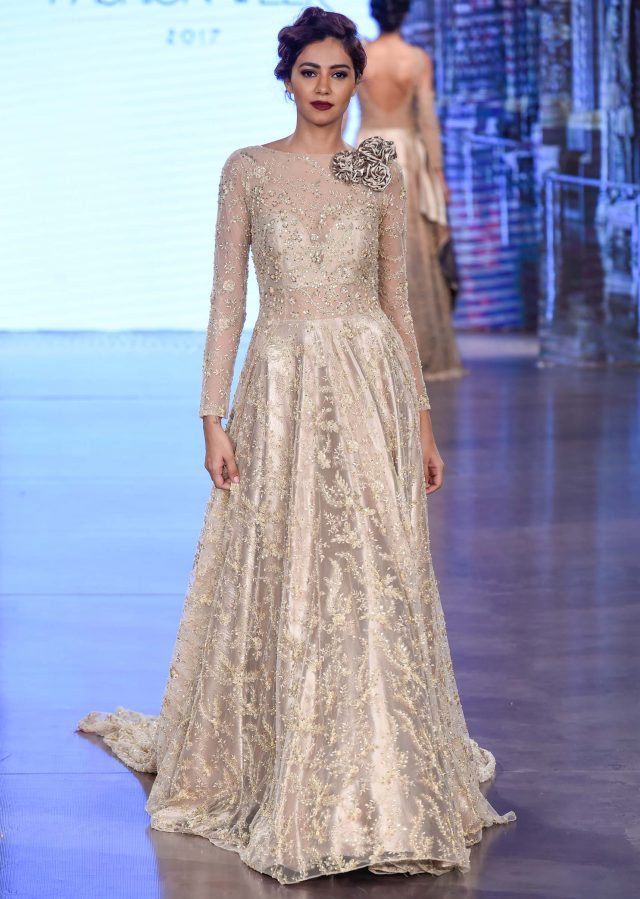 Bespoke designs can be used to create your dream wedding dress. It is always a preferred choice to opt for a gown for that special day. However, you can have your own designing style and explain it to the tailor to prepare your unique designer dress.