Hey there my lovely readers! For today, I have made you an amazing article that is called "Top 10 Ideas to Repurpose Mason Jars". You can organize your makeup brushes, tooth brushes, cotton swabs in mason jars. If you enjoy planting, you can transform the mason jars into awesome wall planter decoration that will bring the nature in your home and make it fresh and bright. Let's check these Top 10 Ideas to Repurpose Mason Jars and draw some inspiration. Enjoy and have fun!
You can use mason jars to create pendant lights for your kitchen. This idea will fit perfectly to rustic or kitchen with vintage style.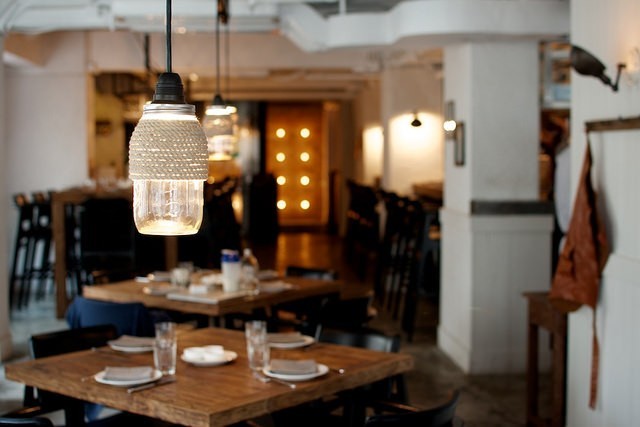 You can organize your bathroom vanity table with some beautiful, personalized mason jars. I really like the idea and I would like to have it in my bathroom. What about you?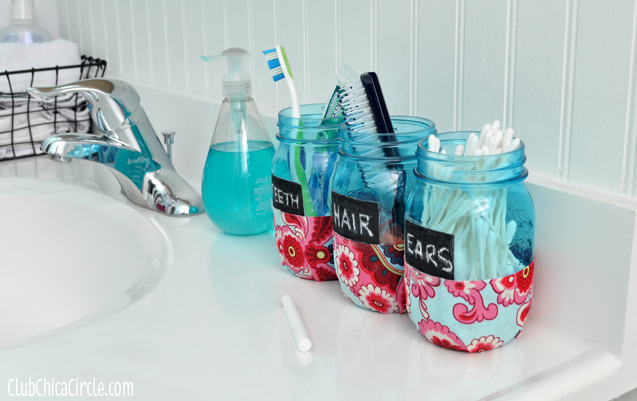 You can turn the old mason jars into beautiful herb planters. This is a magnificent way to embellish the walls in your yard or in your hallways. This vintage idea will bring the nature and make your interior look fresh and bright, if it is incorporated in your home.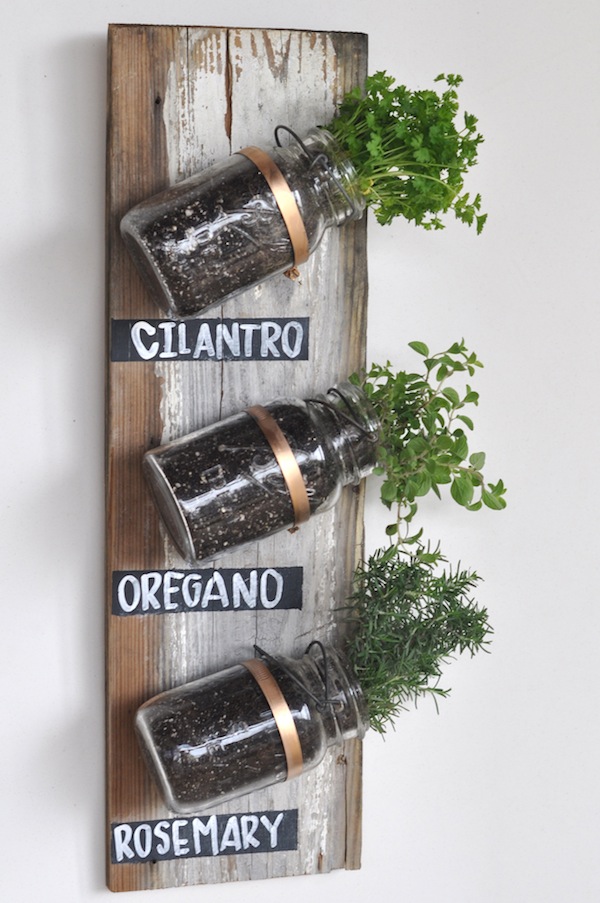 Every woman needs a sewing kit and this one is really easy and quick to make. Everything will be well-organized in a mason jar and you won't search for a needle all day. What do you think about this sewing kit.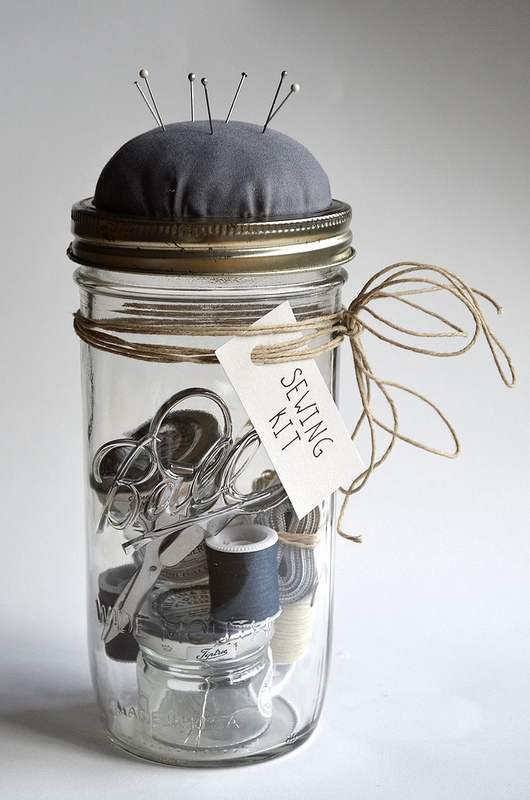 Don't waist your money on desk organizers, but be creative and make something on your own. The idea below is fresh and really creative. It will boost your creativity and imagination! You don't need to name the jars "pens" and "markers", but write a motivational quote.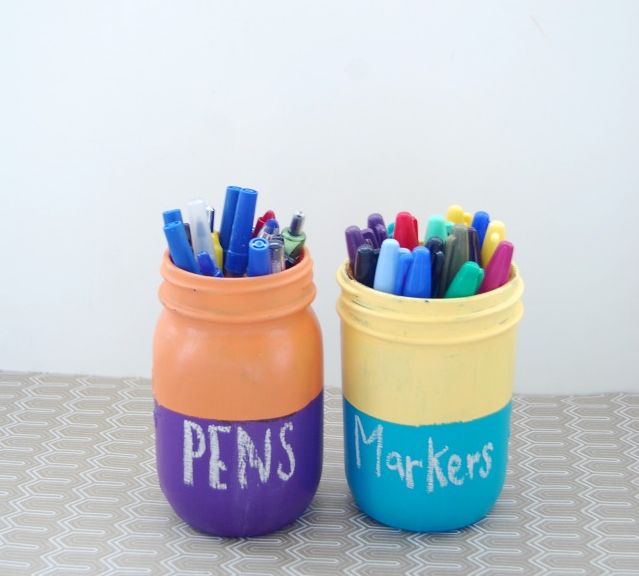 You can organize crayons, spoons and any other item that your lovely kid use in his room. The jars below are embellished with newspaper, but if you don't like this idea, you can use ribbons, fabric or zircons to beautify the mason jars and make them fit your interior.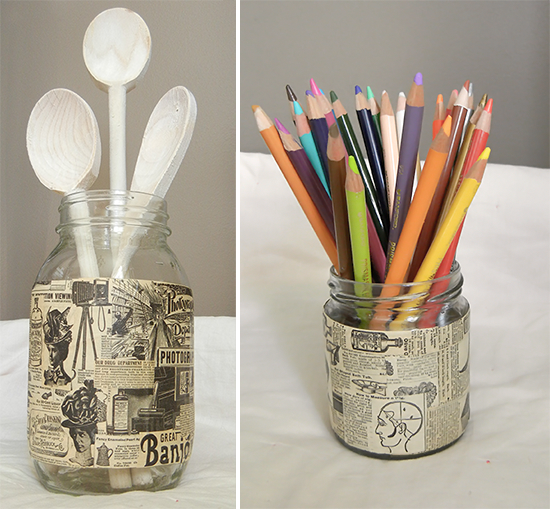 Food can also be stored in mason jars. You don't need to waist your money on containers, but use your old jars. If you want you can embellish the jars, but I advice you not to do that, because you won't see what is in the jars.
You can organize your kitchen utensils by displaying them in mason jars on the countertop in your kitchen. I really like these colorful and personalized jars below and I will make them for sure. You will have an easy access to everything, which is very important for every kitchen.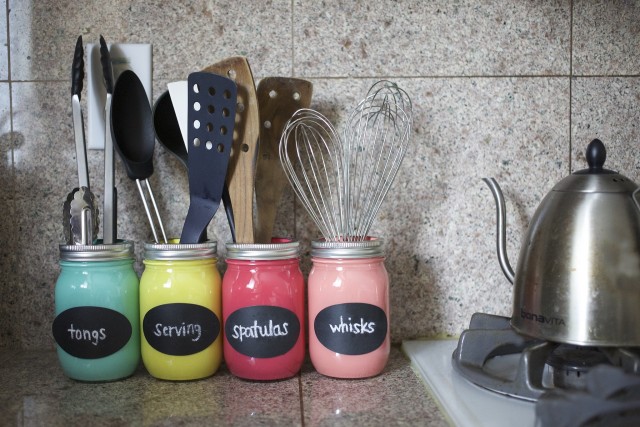 Your cotton swabs, toothbrushes and makeup brushes need to be stored and organized well. I have found an amazing, easy to make rack that is made of wood and mason jars. This rack looks great and will fit to any bathroom style and design. What do you think? Would you dare to create it for your bathroom?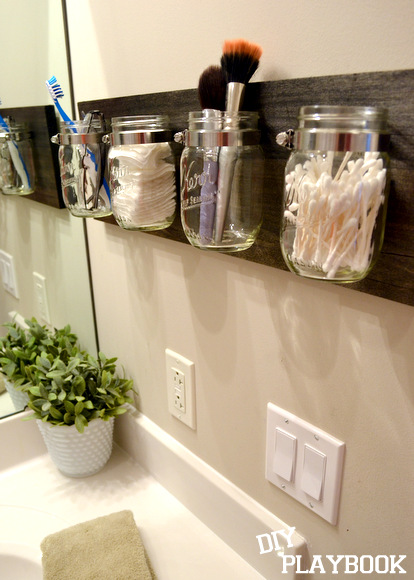 You can decorate the walls in any room with this kind of decoration. It looks great, and will bring the nature in your home. Give your home brightness and freshness with this easy to make and quick wall decor. By creating it, you will improve your diy skills and make your home more pleasant and enjoyable.