For a hiking trip to be thoroughly enjoyable, there are a few things you need to prepare. A good backpack to carry all of your stuff and a comfortable hiking outfit are among the things you need for the journey. Picking the best hiking outfit shouldn't be difficult at all, especially now that there are so many options to choose from. Simply follow the tips we are about to discuss in this article to get started.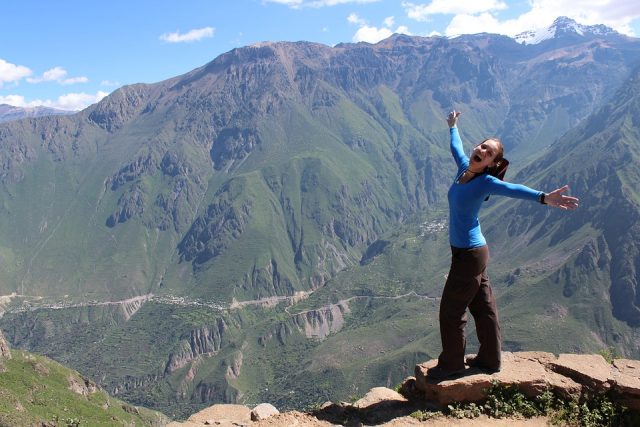 Comfort First
There is no doubt that a hiking trip can be challenging. Even when you're just going on a short hike, you are spending a lot of time walking and doing other activities outdoors. The weather can be a challenge too, especially at higher altitudes. Staying comfortable is the most important thing.
There are a few simple things you can do to stay comfortable:
Always wear a suitable pair of boots or walking shoes. Go through the

Women – Walking Boots

category of your favorite online hiking gear shop and find one that's not only stylish but also functional. Look for a pair that are waterproof if you can.

Choose an outfit that allows your skin to breathe. Polyester and cotton-wool mix are among the best fabrics to go for in this case. Some synthetic materials are also great for hiking trips, since they can keep you warm without making you feel too hot when the day gets warm.

Pack extras and don't hesitate to change your outfit whenever you feel necessary.
Go with Layers
I know a lot of you don't like wearing layers of clothes, but when it comes to hiking trips, layers are the best way to go. Instead of wearing a thick jacket, go for a thinner jacket and an extra layer inside it. Layers give you a lot of options. As the weather changes, you can take off – or put on – individual layers to stay comfortable.
Understand Your Hiking Route
Another important thing to keep in mind when choosing an outfit for your next hiking trip is the type of terrain and the hiking route you will be taking. If you have a lot of areas with tall grass, for instance, going for a pair of long hiking pants is much more suitable; choose one that has a rubber fastener to prevent bugs from entering your pants.
Understanding the type of challenges you will be facing can help a lot in choosing the best hiking outfit. You will also know how much you need to pack based on the length of your hiking trip and the expected weather conditions.
You can be stylish and comfortable on your next trip by choosing the right set of items to wear. Hiking has become more popular among female travelers these past couple of years, so more brands and fashion retailers are making hiking outfits available in different styles. Plan carefully and shop for the best gear that suits your specific needs, and you will have a blast exploring nature.