Prom should be exciting. Use this checklist to enjoy a stress-free build up to the big night.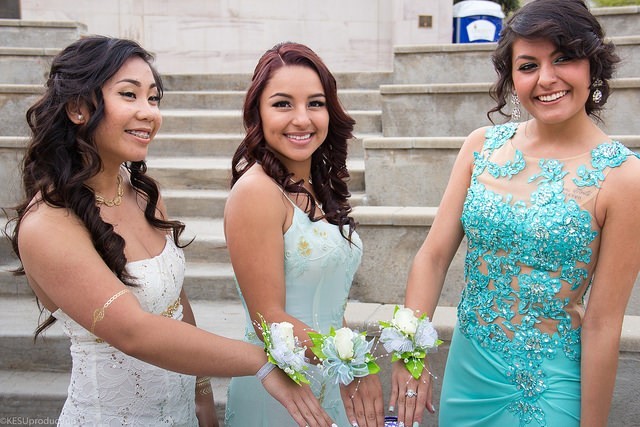 Image by Kevin Sumual via Flickr
Everybody looks forward to their prom night. Nobody looks forward to the stress of preparation. The key, though, is to plan ahead.
Decide Who You're Taking
To kick off your stress-free prom preparations, decide who you're going to go with. Choose someone who you will have fun with. Someone you can trust, and feel safe.
Then, create a written list with the below pointers to help you stay organized.
Pick a Prom Dress
If you want to wear chic and high-quality short homecoming dresses in 2016, it's time to start shopping.
Start looking at dresses and setting a budget.
Don't forget to budget for accessories and if you need to, develop a payment plan.
Decide on and purchase the accessories.
Arrange for any alterations that may be needed.
Choose and purchase your shoes and break them in well in advance.
Visit a Chicago prom dress shop and choose your dress.
Accessories
Pick out accessories that are going to complement your dress. It's a good idea to choose a fashion focal point and then accessorize around it. Will the focal point be the dress or perhaps your favorite pair of earrings or a necklace? If your dress is fairly ornate, go for simple jewelry. Also, be sure to pick jewelry colors that complement the dress, your skin tone and even your eyes.
Buy your accessories, including a well-matched handbag or clutch.
Decide What Your Date Should Wear
Have your date pick out an outfit that will best coordinate with your dress.
Order the outfit in plenty of time and book for any necessary alterations.
Don't Forget Dinner Before the Prom
Decide where your group of friends wants to eat before heading to the prom.
Make dinner reservations.
Find out if you can pre-order entrees in case there are timing issues.
Transportation
Determine what kind of transportation you will use to travel to and from prom.
If you're going to prom with a group of friends, you can share the costs.
Make reservations for the transport service you decide to use.
Pick Your Flowers
Talk to your date and pick out the boutonniere and corsage.
Order your flowers and arrange for a pick up time on the morning of the prom.
How to Relax Before Prom and De-Stress
Get in regular exercise sessions to rid your body of excess stress and tone up.
Start a strict skin care regime to build up a beautiful glow.
Start looking after your nails. No more biting them.
Select your hair style and book an appointment for prom day. You might like to have a trial day beforehand, too.
Book an appointment for a manicure and pedicure for the day of your prom.
Think about your makeup look and buy products that compliment your dress color.
The Week before Your Prom
Call and confirm all salon appointments.
Double check your transport and restaurant booking.
Make a final makeup decision and pick up anything else you will need.
Be sure to have all your handbag supplies for the night, including:
Mini compact
ID
Cash
Gum
Prom tickets
Comb or brush
Small vial of perfume
Mobile phone and camera
Enjoy a Stress-Free Prom
Make sure you have loads of time to relax and enjoy some pampering on prom day. Have a healthy breakfast and give yourself time to relax in the bath or shower with some beautiful smelling bubble bath and body lotion.
During the day, remember to pick up your flowers and store them in the fridge to keep them fresh. Head off to your hair appointment and remember to wear a button down shirt so you won't mess up your hair later when you get ready.
Allow plenty of time to do your makeup and pack your bag with the necessary supplies. Finally, put on the gorgeous dress and accessories and give yourself one last check over in the mirror.
Remember to allow lots of time for lots of pictures!