Hey my beautiful ladies! Are you enjoying the beautiful fall days? I have 20 lovely fall outfits that you are going to love. All of the outfits are really stylish and sophisticated and I can't pick which one is my favorite yet. Let's check them out and draw some inspiration. You may finally find some interesting fall outfits to copy this season. Enjoy and have fun!
Interesting combination of colors. I really like the dress, because it looks very sophisticated and comfortable.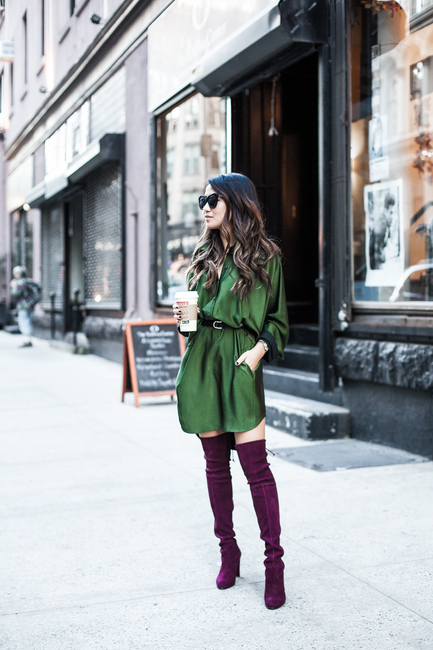 Ripped jeans and classy shirt-perfect combination for your next walk or any other informal event.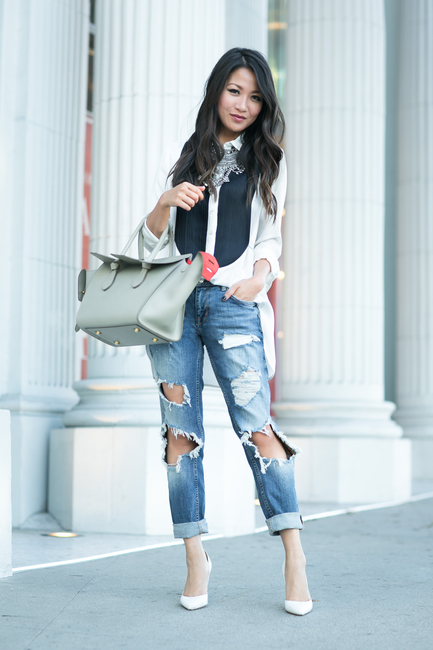 You can embellish your black outfit with a beautiful suede, knee length coat.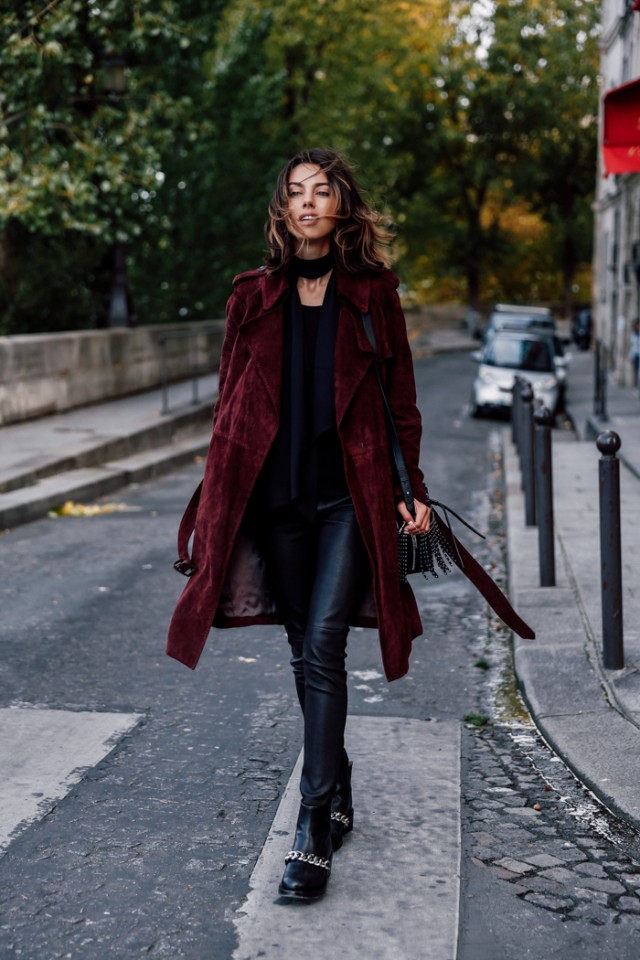 If you are looking for a modern, yet simple outfit, then you should take a look at the outfit below.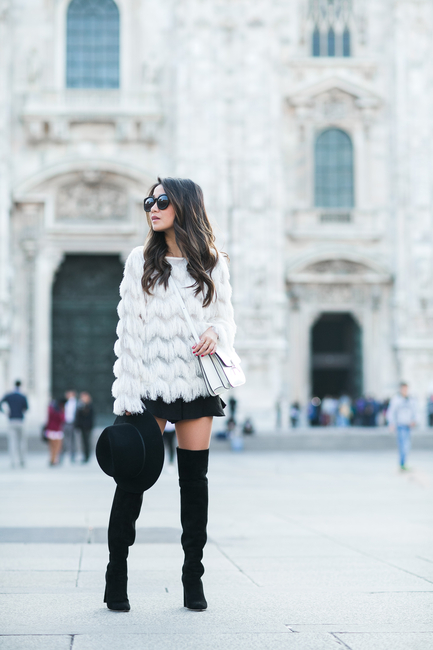 You can embellish your head-to-toe outfit with a studded bag and hat, and chain boots.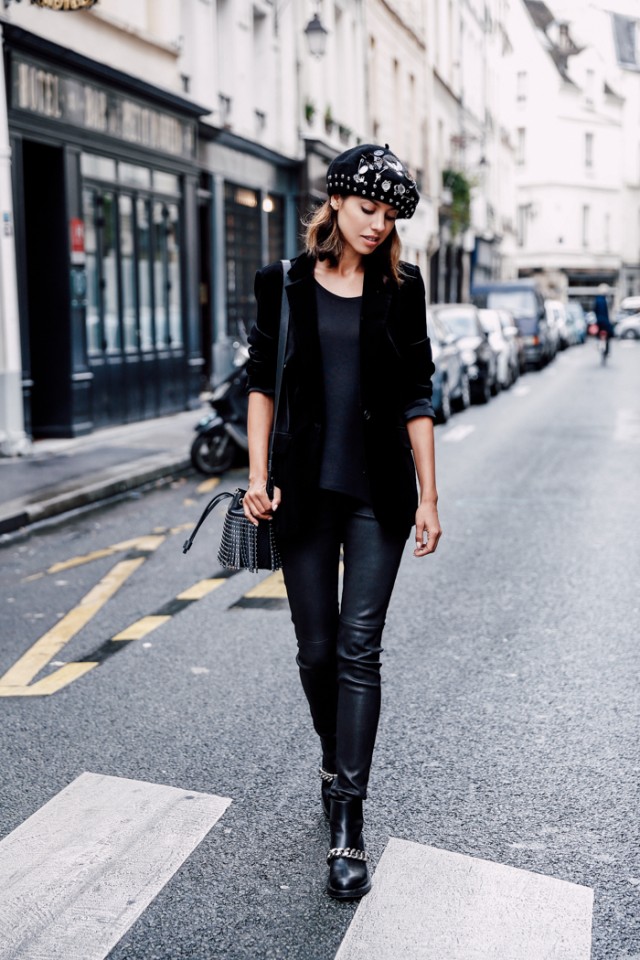 Casual, yet stylish and modern combination that you can wear every day. The hat together with the chain boots and bag, make the outfit extraordinary.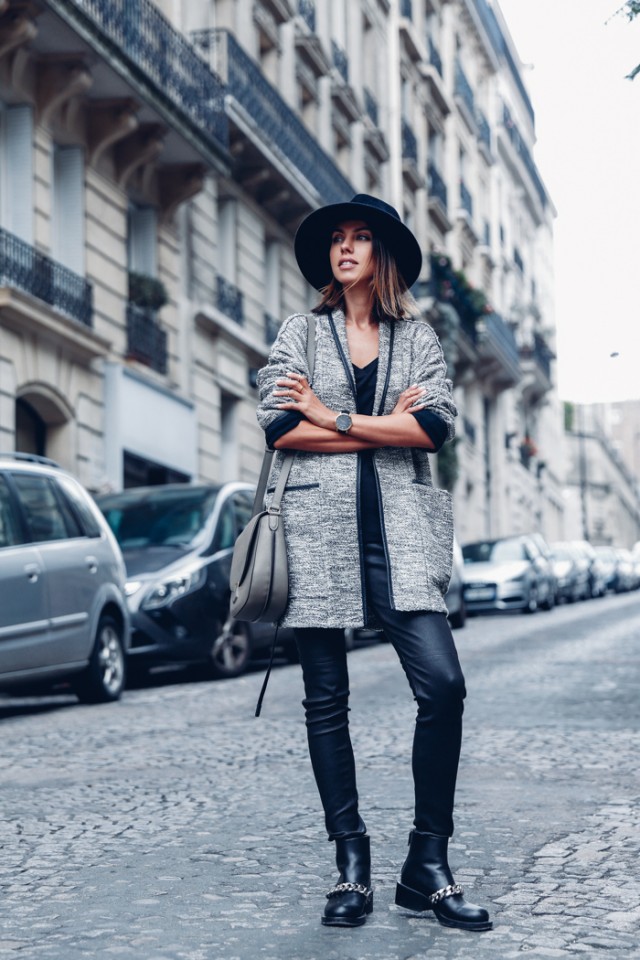 Red, black and white colors look great when are matched in one combination. I really like the coat below, because it makes the outfit really elegant and stylish.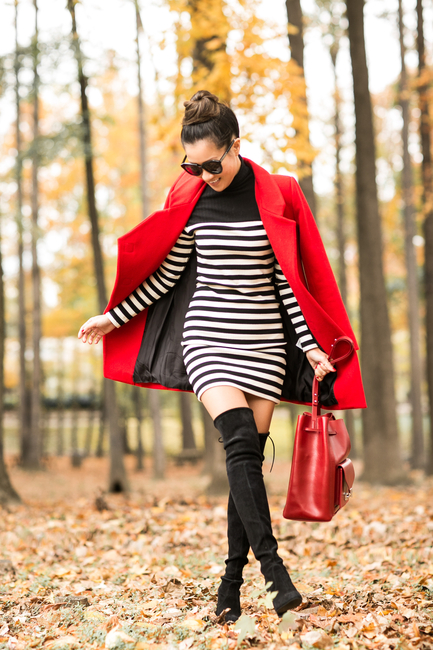 Classy and stylish combination with printed shirt and black jeans. The studded bag perfectly fit to this combination.
White sleeveless turtleneck and jeans with an outstanding pair of over-the-knee boots to wear every day. Do you like the combination?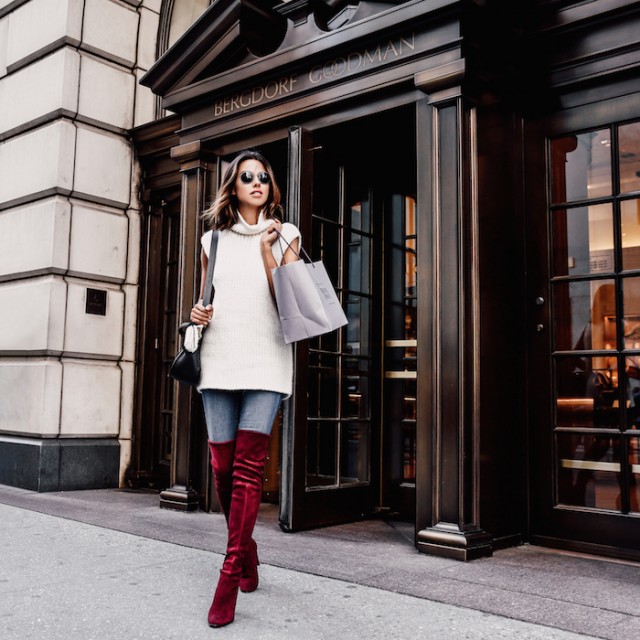 You should not avoid wearing dresses in fall and winter. The combination below looks stunning and really charming. Do you like it?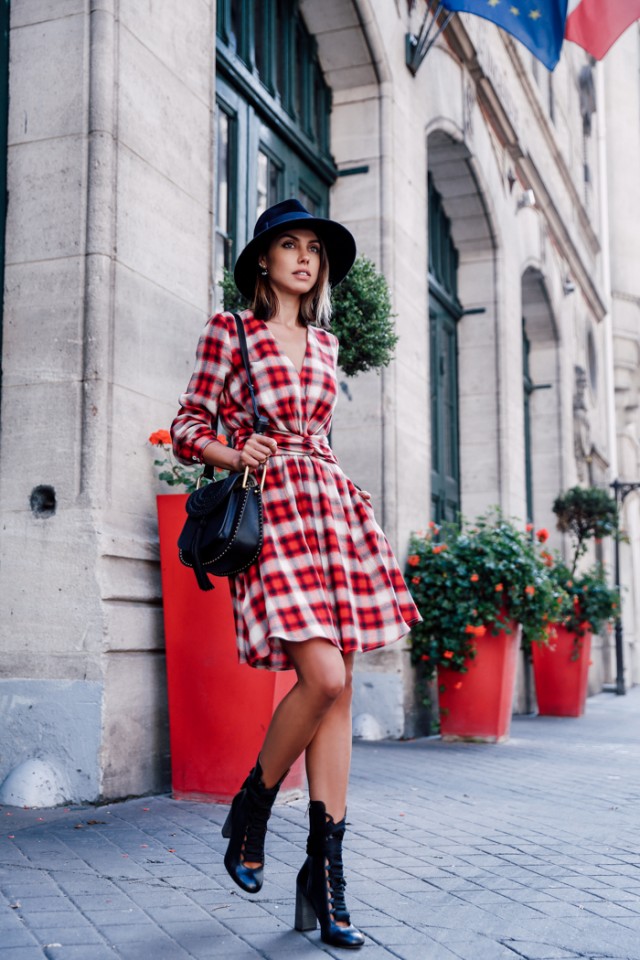 Over-sized scarves are must have pieces for these two extremely cold seasons. They will keep us warm and stylish.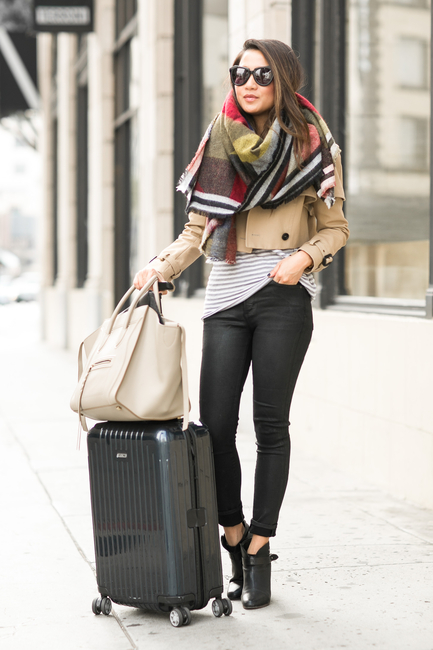 You can make a statement with your jacket this fall. I really like the black and white combination, especially the blue jacket.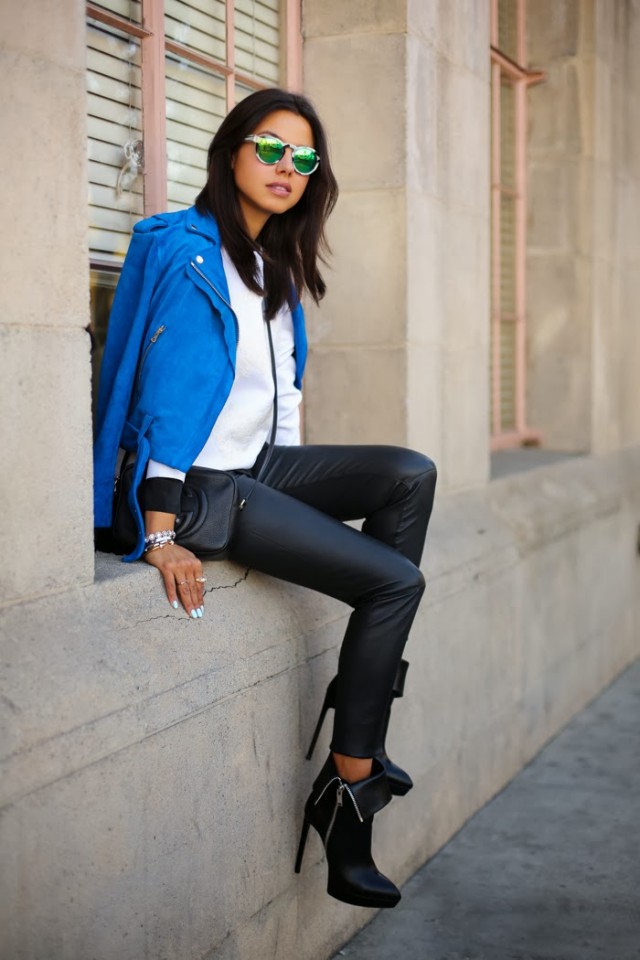 Casual and warm combination with black flared jeans and jumper and checkered jacket. The outfit is completed with a beautiful black hat and chain bag.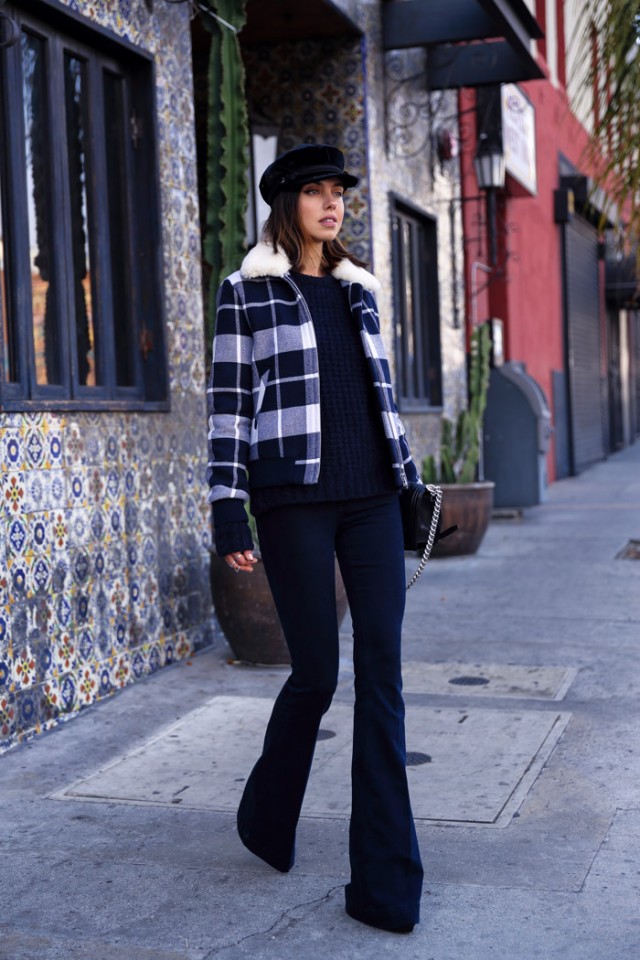 What do you think about the combination below? I really like the way the tartan shirt and skirt are matched.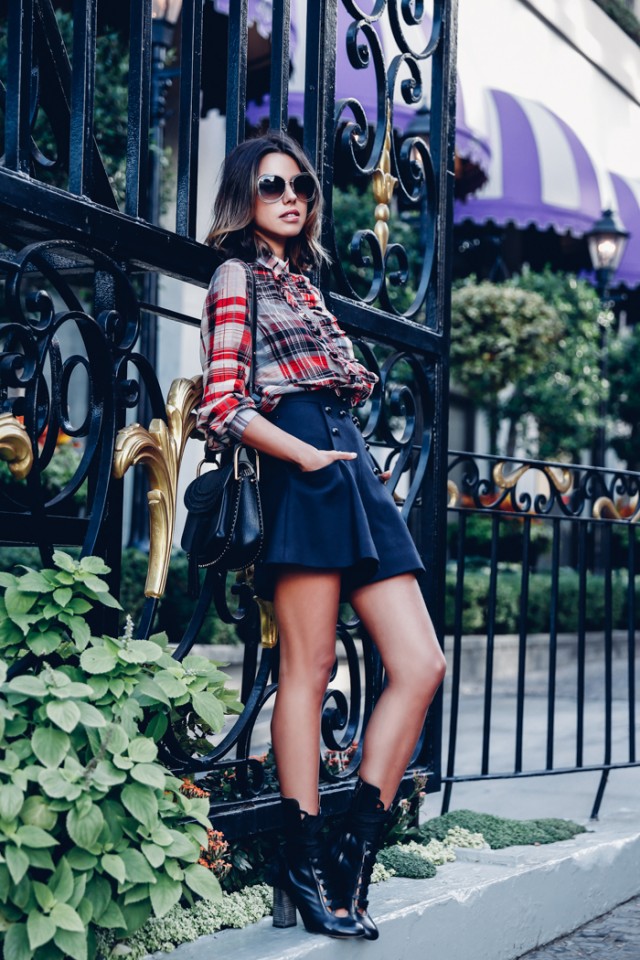 Capes are warm and comfortable for wearing. You can style a cape with jeans and ankle boots and rock the streets this season.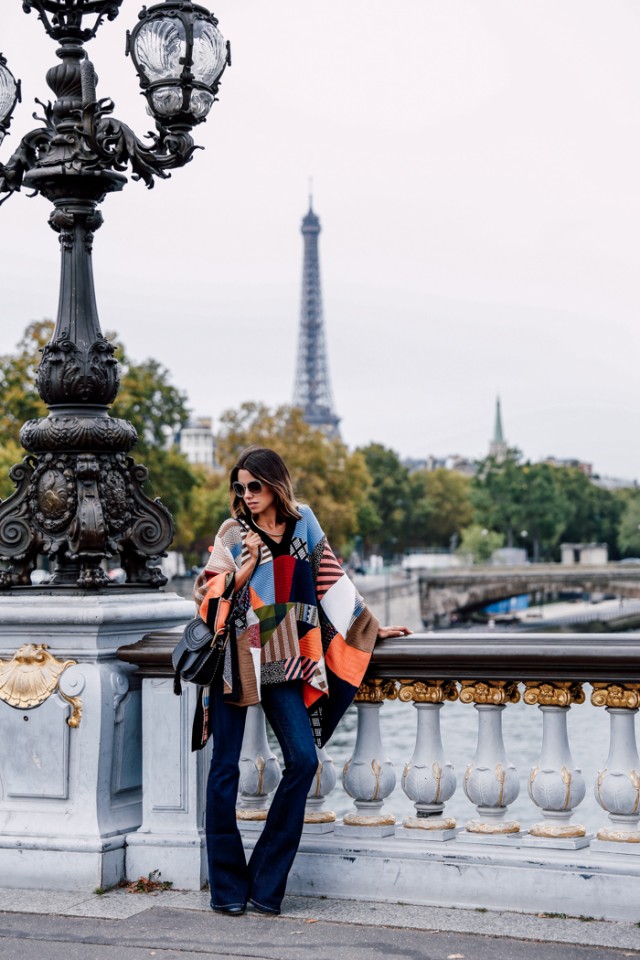 Fur vests are trendy this season, so hurry up and refresh your look with a fur vest. The combination below looks great and you can wear it almost everywhere.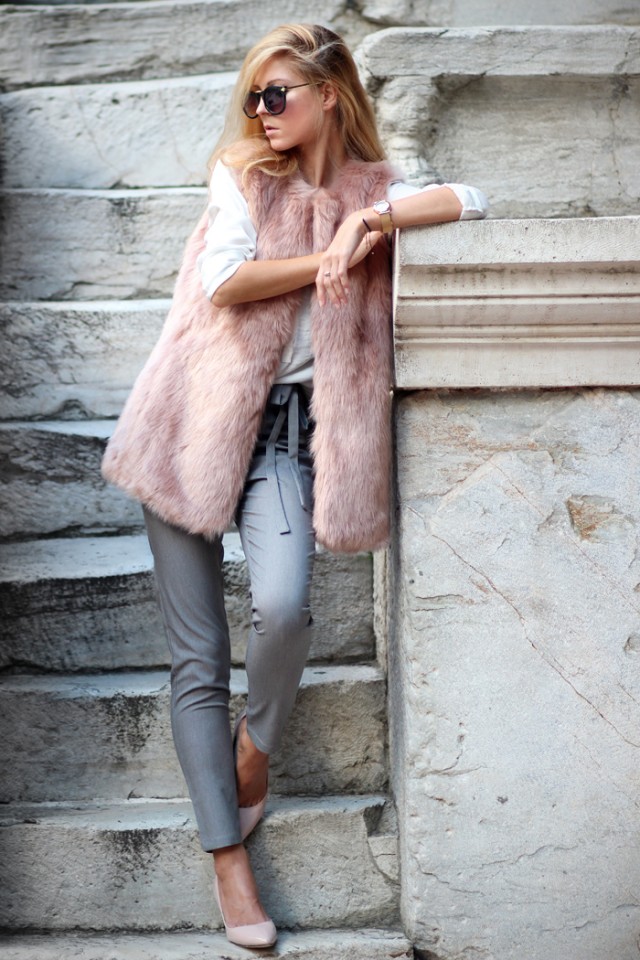 Classy and warm are the words that I have chosen to describe the outfit below. The sleeveless turtleneck will keep you warm and cozy through out the whole fall/winter season, while the classy pants and shirt will make you look outstanding and elegant.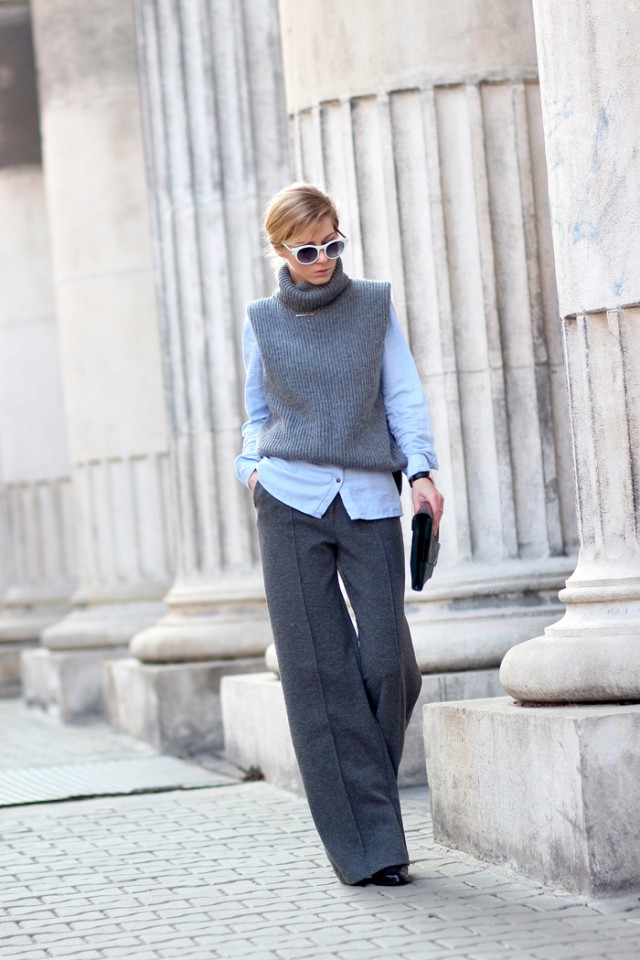 If you were looking for a casual outfit that you can wear every day, then take a look at the outfit below. I really like the combination, what about you?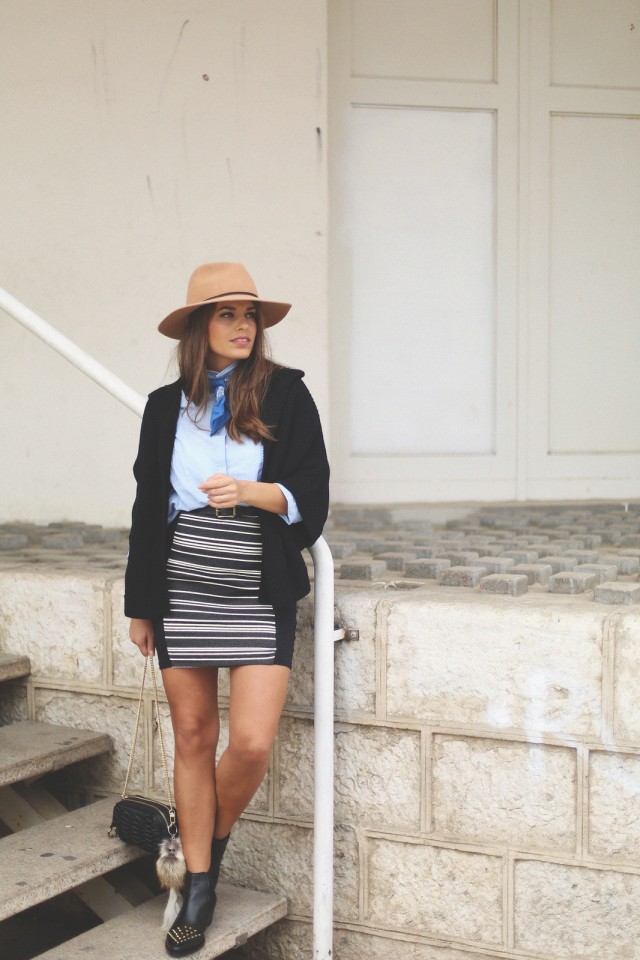 Black is always a great choice. You can wear black everywhere and look elegant and sophisticated. The black color will make you look slimmer and sophisticated, while the lace will add a glamorous touch to your look.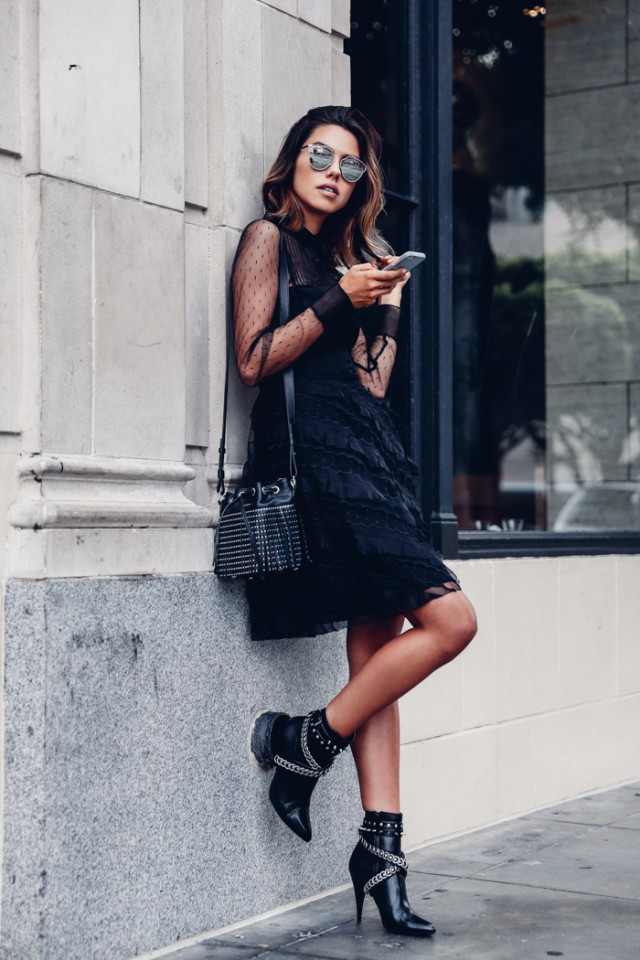 I really like the combination below, because of the striped cardigan and orange bag. The black knee-length boots go perfect with the mini skirt. The white shirt perfectly fit to the whole combination.