Hello to all the fashion lovers out there! Are you a traveling enthusiast?Today we bring you a very interesting post for all the travel lovers out there. I bet that you love to explore different places and cultures. Traveling is the only thing that will actually make you richer when spending money. You have packed down all the essentials, and now you need to choose the outfit. And I bet that you want to travel with style. That's why I want to share some great summer travel outfit ideas with you. Do not miss them!
See also:
TRAVELING IN STYLE- FASHION TIPS FOR WOMEN
But before planning your summer outfits we advice you to invest in a new luggage. Read which types of luggage wheels are best for you.
The all time favorite-jeans
When traveling, always go for comfort first. Too much details are not a thing. When traveling by plane omit metal details on your clothing as they can slow you down at the security line. Jeans are an excellent choice for your travels. They are comfy, and won't get dirty too fast.
You can go for ordinary denim, or colored. Ripped jeans are a good choice too if you want to achieve the street style.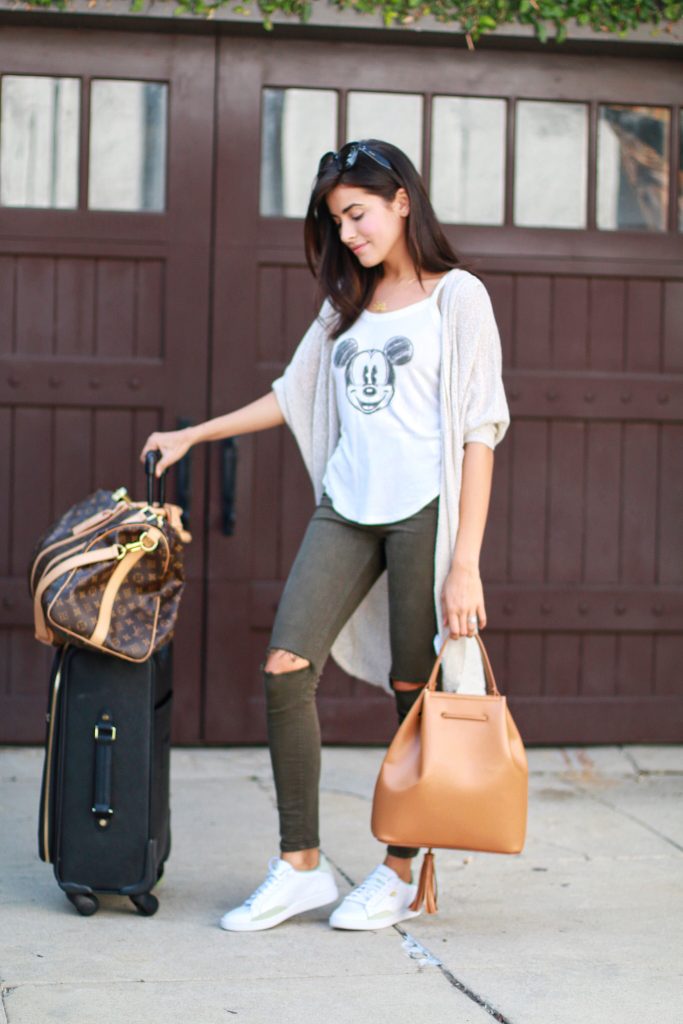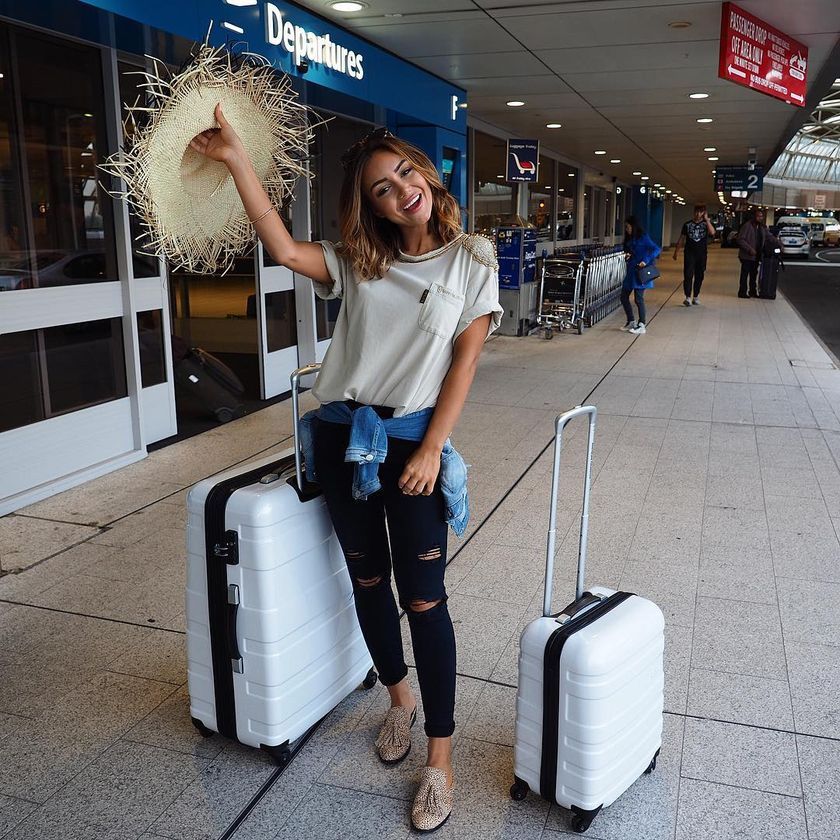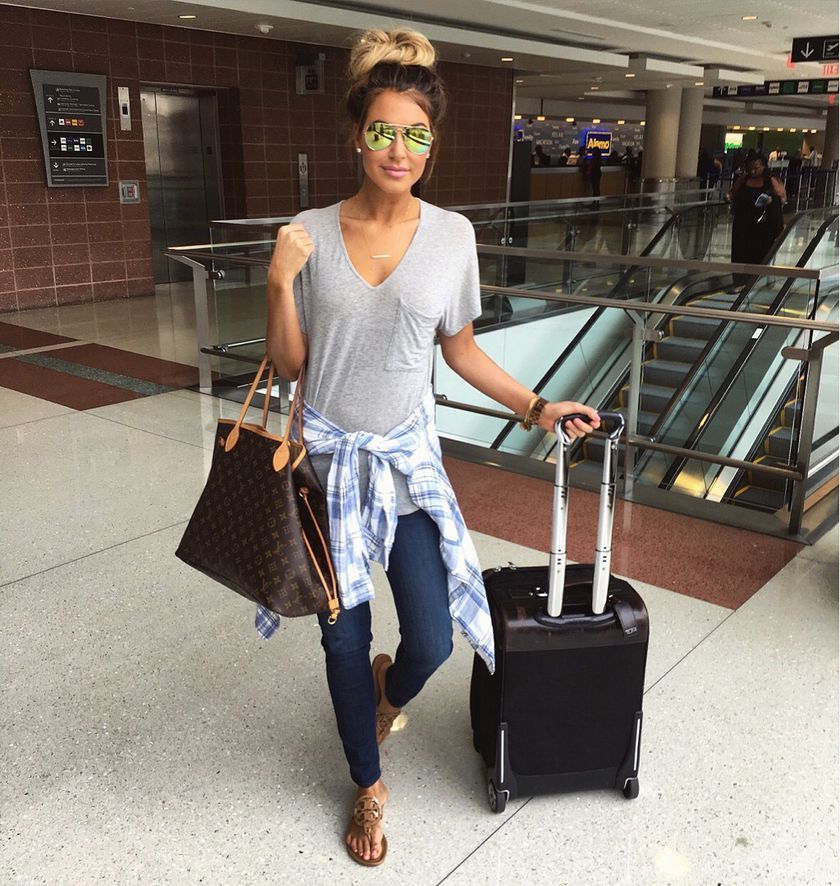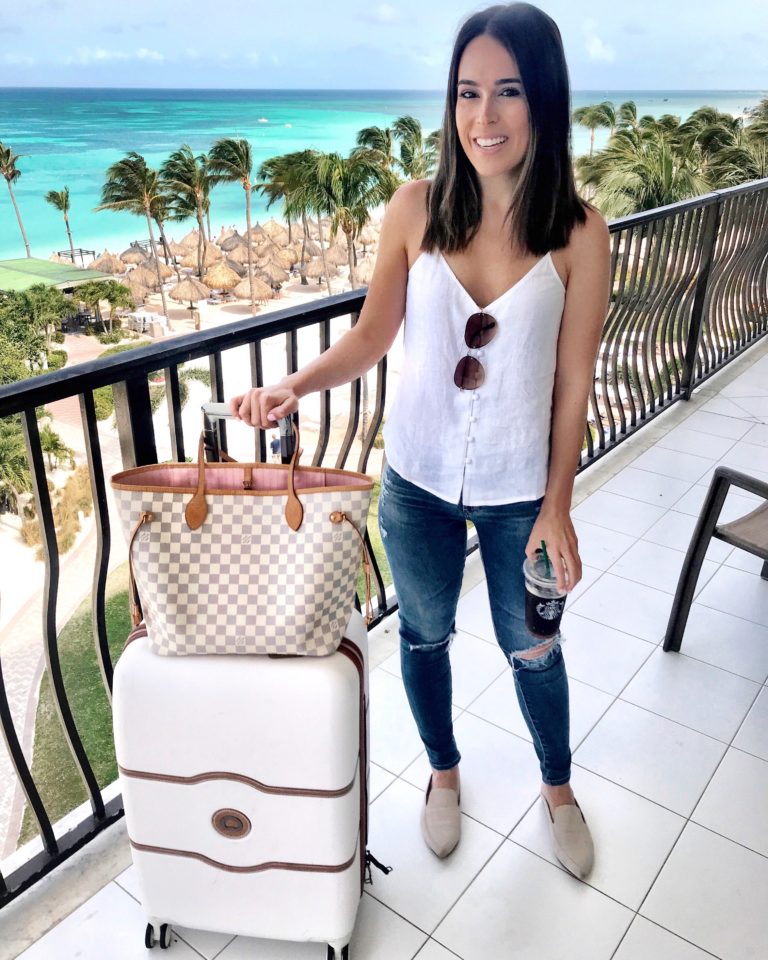 Shorts for hot destinations
Shorts are a good replacement if your destination is too hot. Cute tees and denim shorts are a good combo. You will have one comfy outfit that will make your trip easier.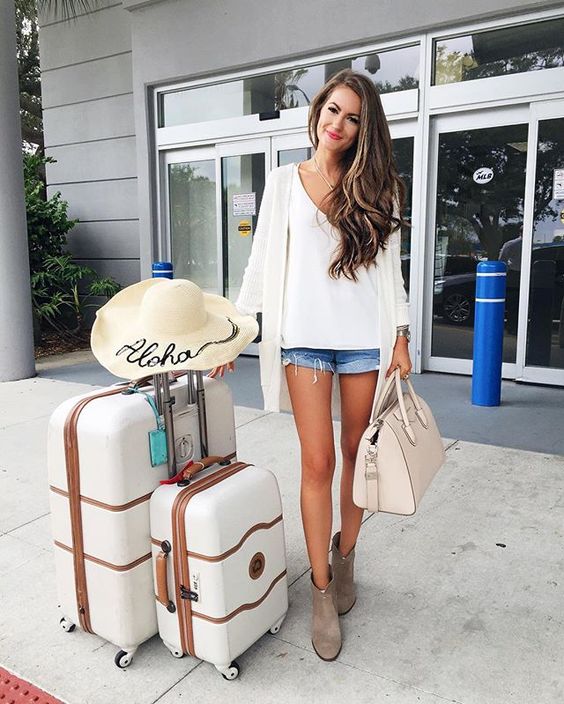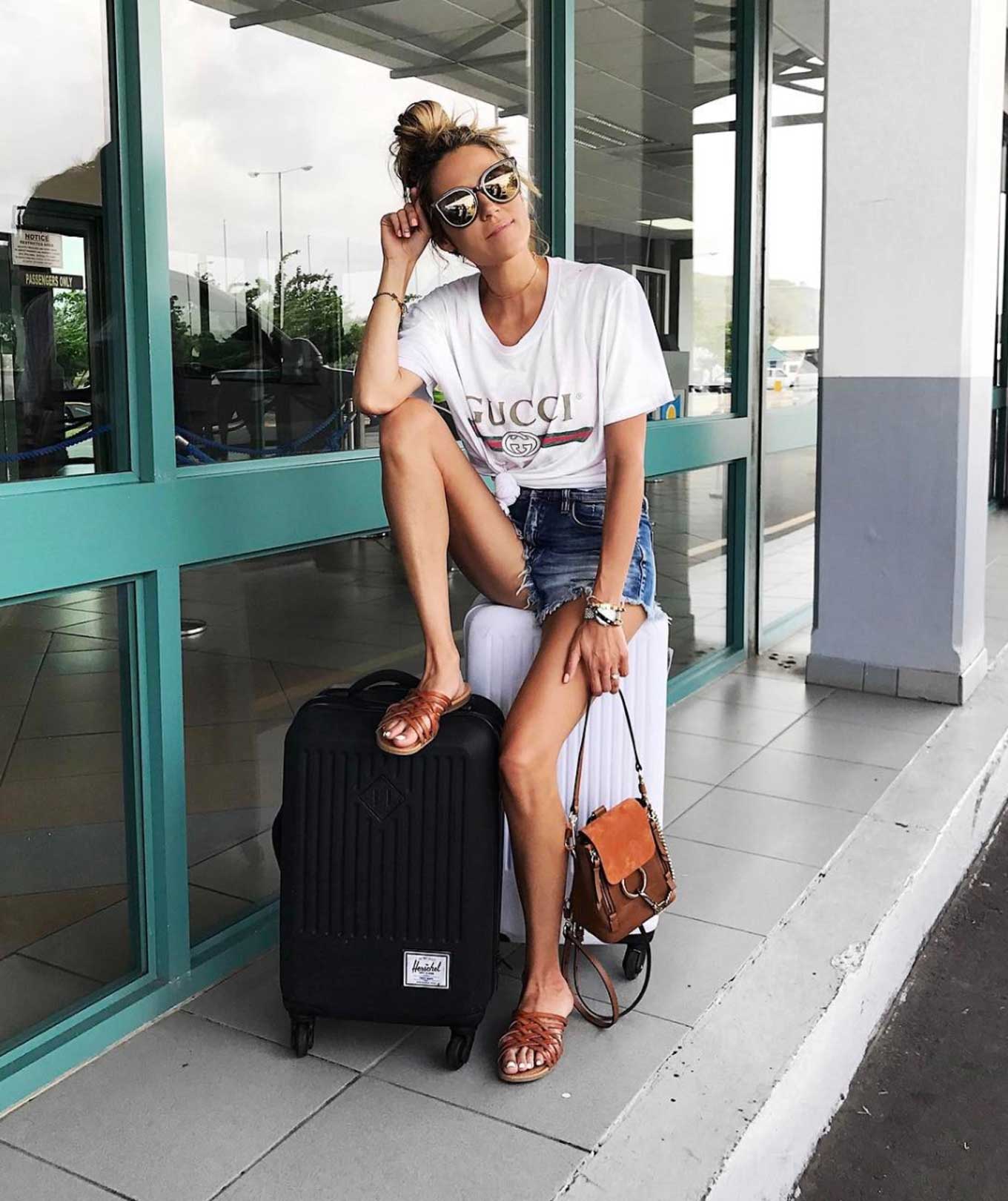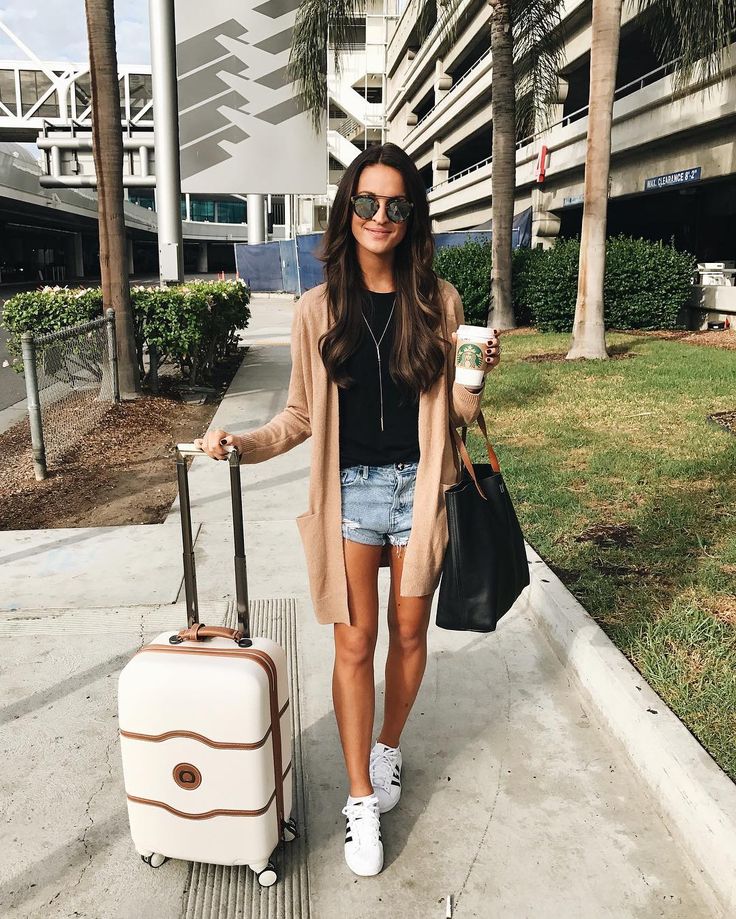 The most comfortable thing on the world-leggings
You love wearing your leggings when relaxing in your home or exercising because of the comfort they offer. And this makes them the perfect choice for your travels. Get a tee and your comfy sneakers and your super stylish sporty outfit is ready to rock down the gate.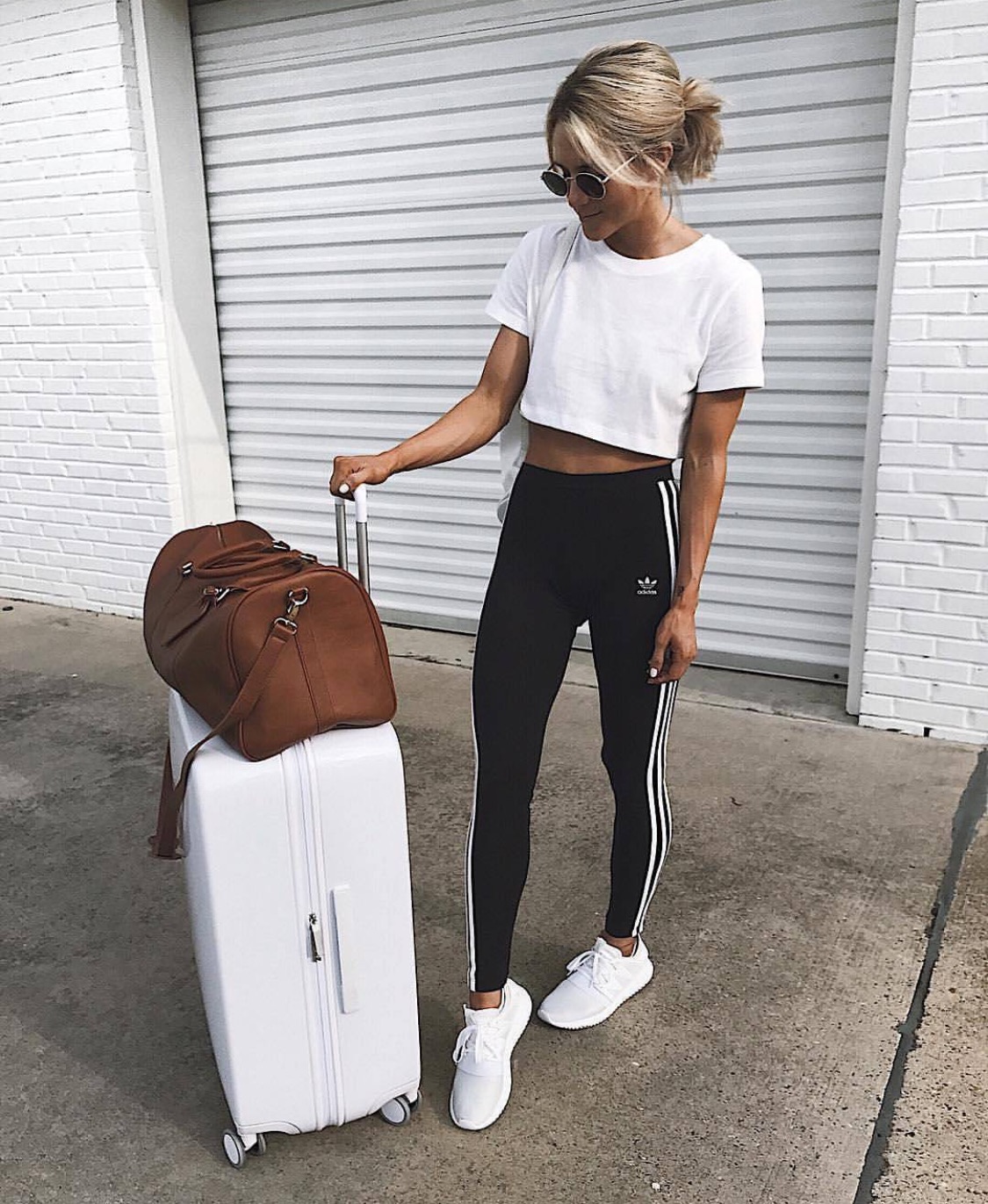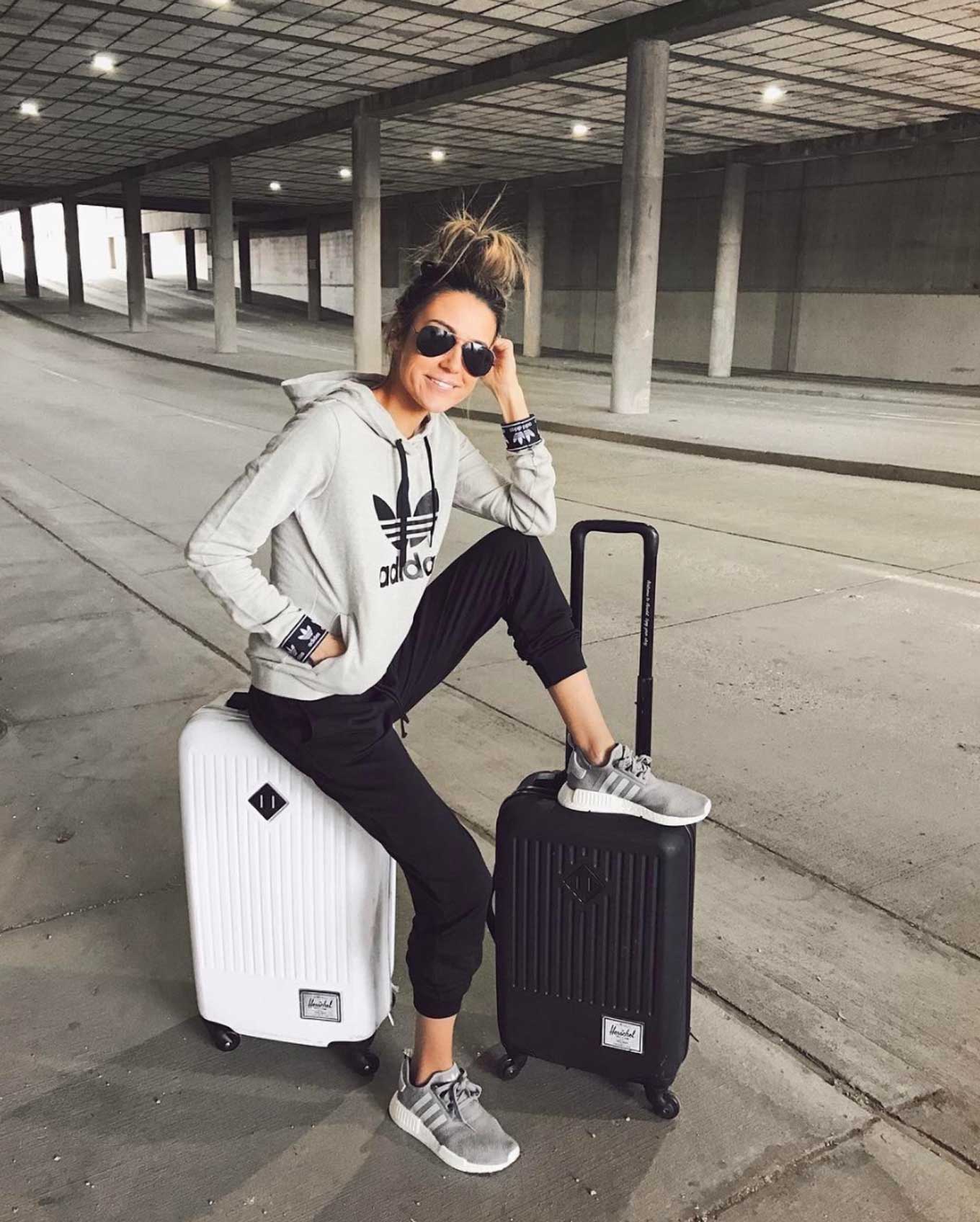 A cute dress-Why not?
Even a cute dress can be the perfect outfit for your travels. Just make sure that it is comfy, loose, and is made out of quality materials that allow your skin to breathe. Anyhing tight and non-stretchable will not work here.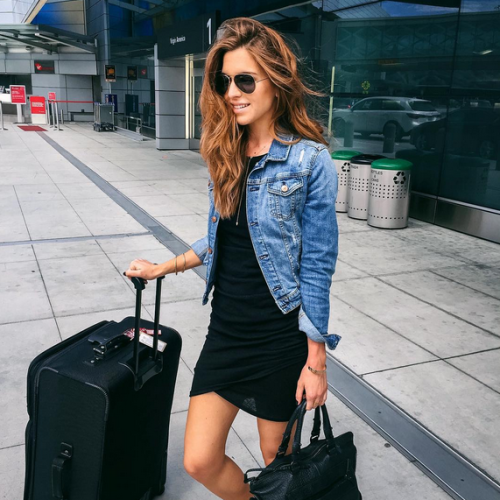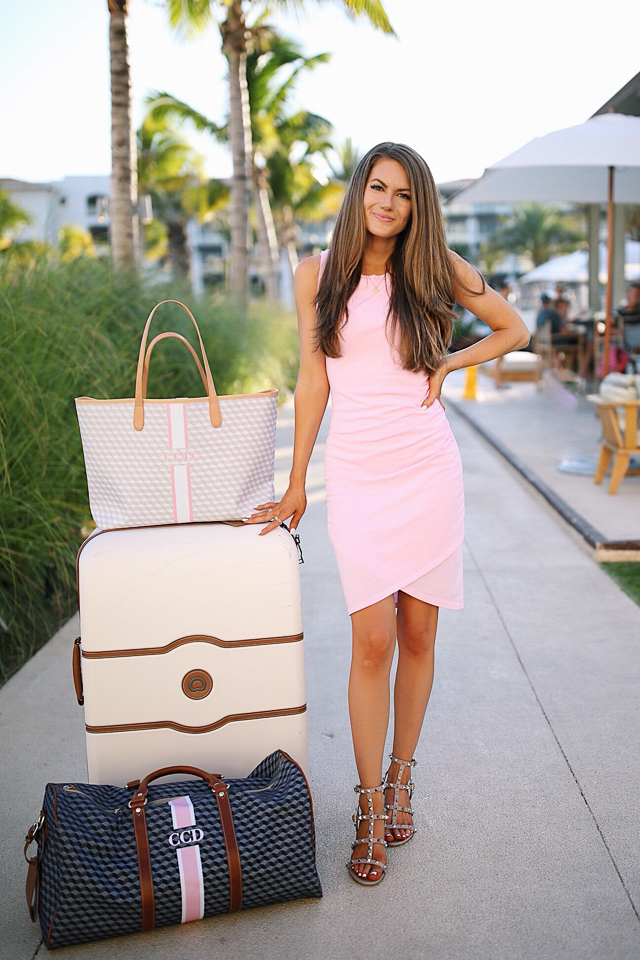 Extra tips: If you travel by plane, do not forget yo put a sample of your face moisturizer in the carry on. The air conditioning system dries the air, and with that your skin will be dry too. Also, don't forget your antibacterial gel. You don't want to get all hose nasty germs on your hands.