Good day to all my stylish ladies out there! Are you enjoying your summer? I know that you really do. One of the favorite summer activities is riding a bike. If you enjoy this so much, then I have one amazing post for you. While I was viewing some fashion inspiration, I came across these Summer Bike Outfit Ideas and had to share them with you. If you want to ride your bicycle with style, then this is definitely the post that you should not miss.
See also:
STYLISH SNEAKERS OUTFITS THAT YOU WILL DEFINITELY WANT TO GO FOR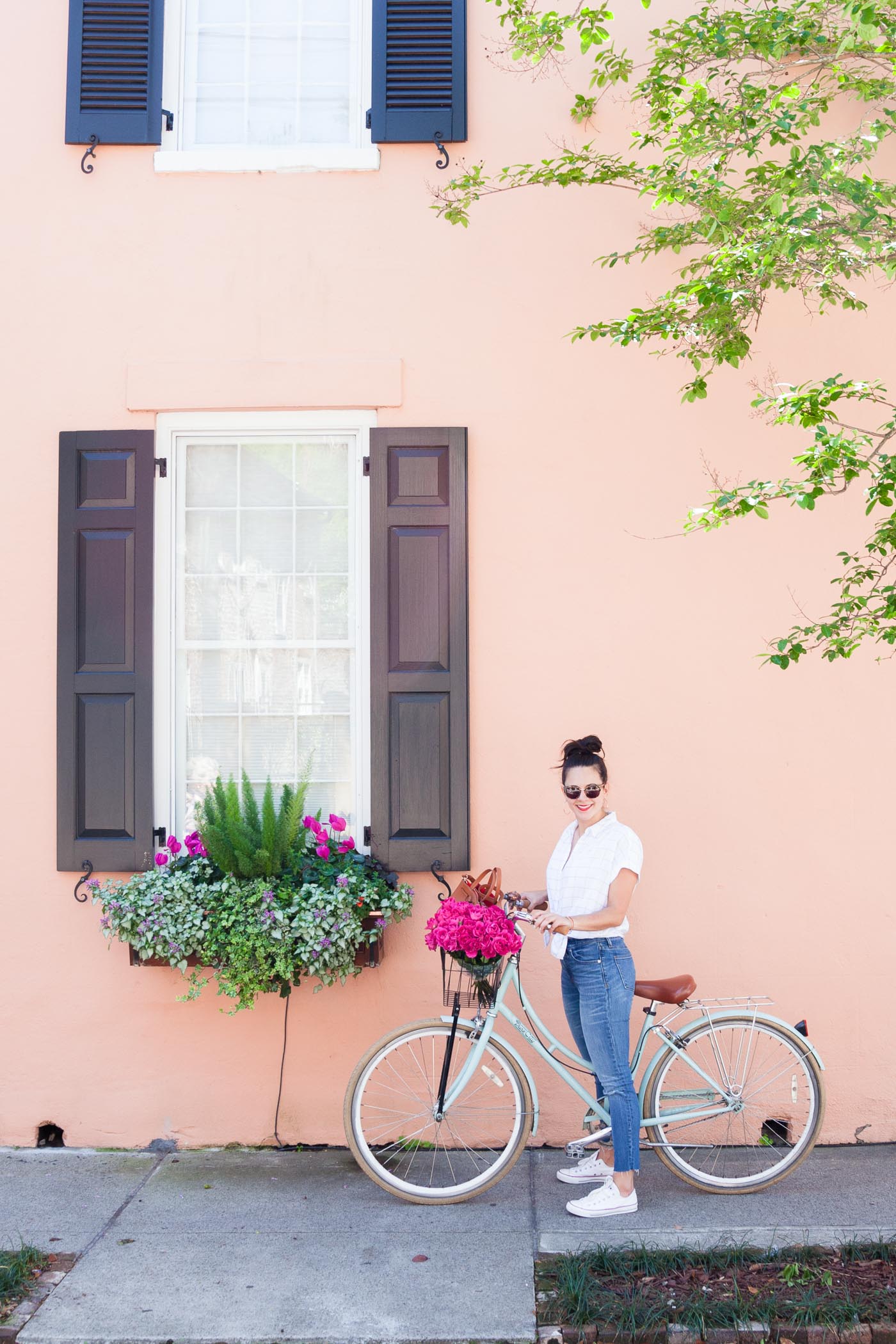 How to keep your style while sweating on the hot weather? We can find a solution for this. You will need light clothes that are comfortable at the same time. And we must not forget the style. Below you can find some helpful tips!
Choose the right shoes. An activity like this requires for you to slip something comfortable on your feet. A girly pair of snickers sounds like the perfect solution. At the same time, they are comfy and street style approved. You might want to avoid wearing too open shoes, if you think that you can get hurt.
Who said that dresses are not allowed on a bike ? You are free to brake this rule. A flare dress would be a nice choice for rocking the streets with your bike.
Casual shirts are always a good choice. We love the street vibe that they bring in an outfit. Printed or simple, it does not matter. Knot or ruffles, make the choice that will make you happy. Wear them with jeans of shorts.
We must not forget the all time favorite casual piece- jeans. They are a good choice for this activity. With your sneakers, they will make a great base for building an outfit that is so "bicycle chic".
Do not forget about the accessories. They will help you complete the stylish-girl-on-bike look. Opt for a hat that will protect you from the sun as well, and an postman bag. Do not forget your favorite pair of glasses.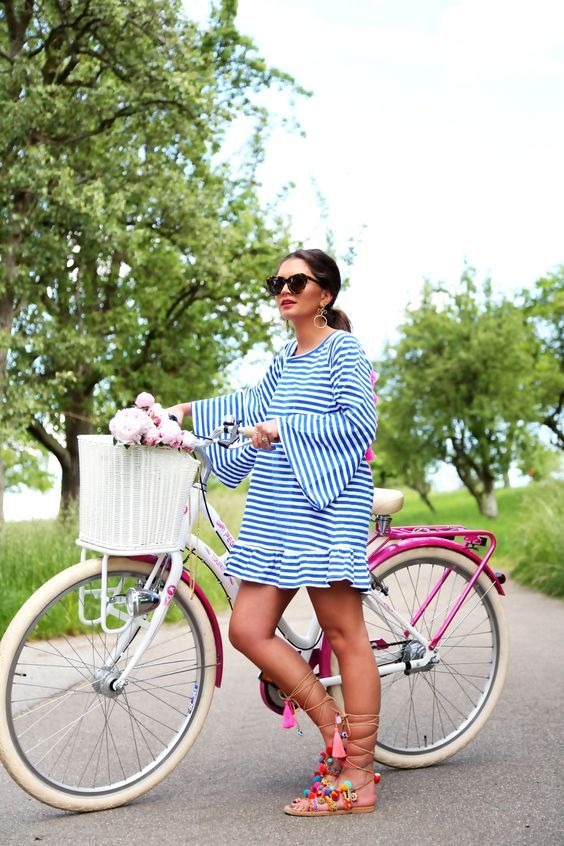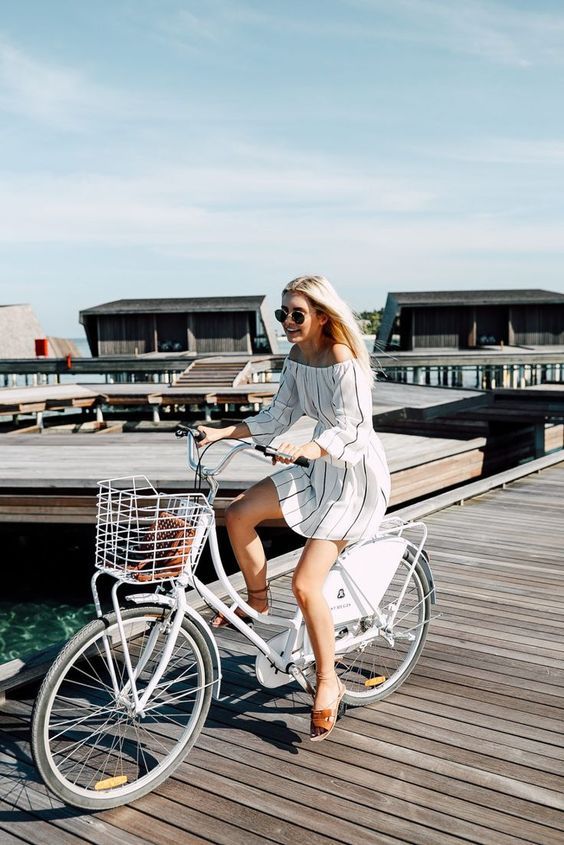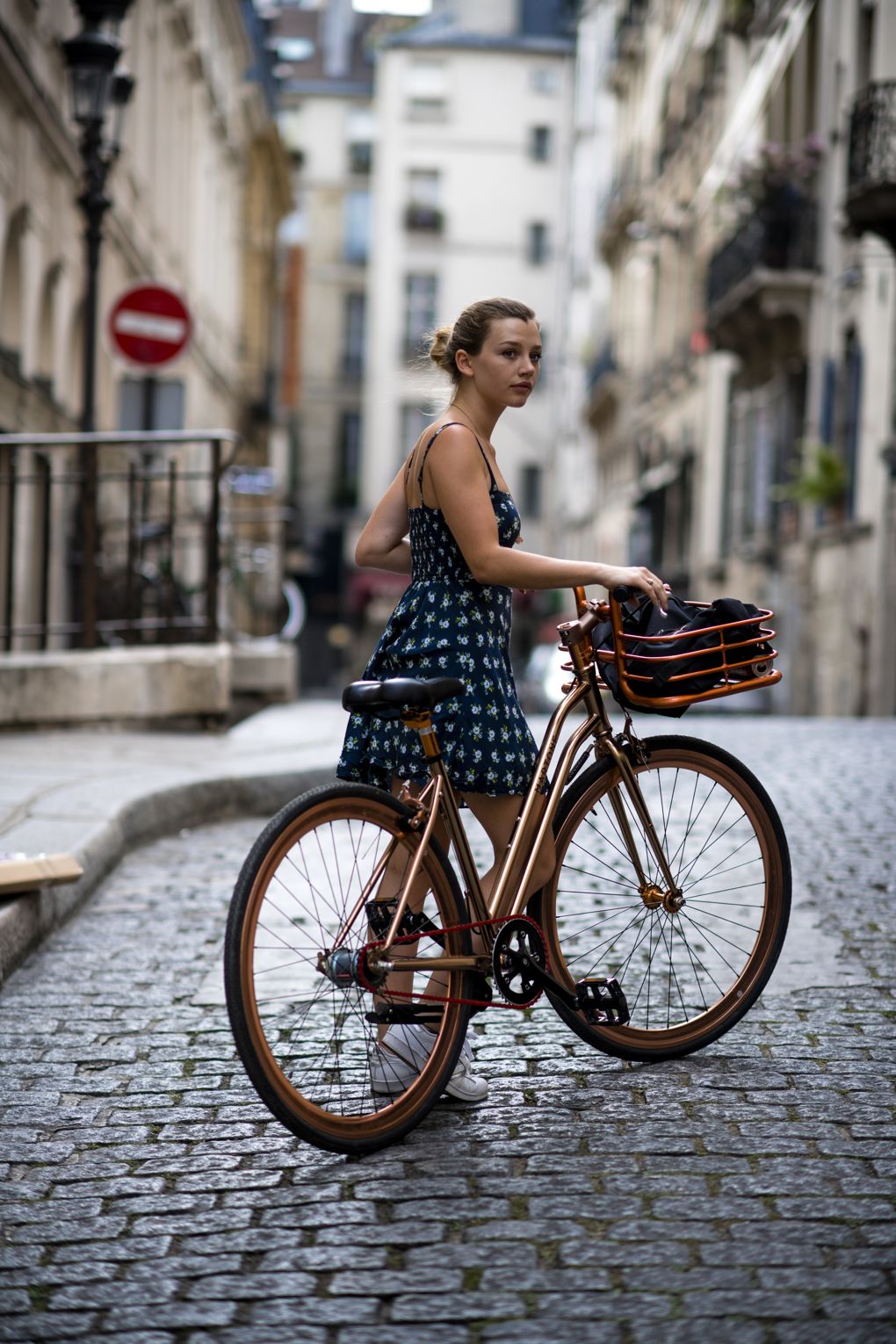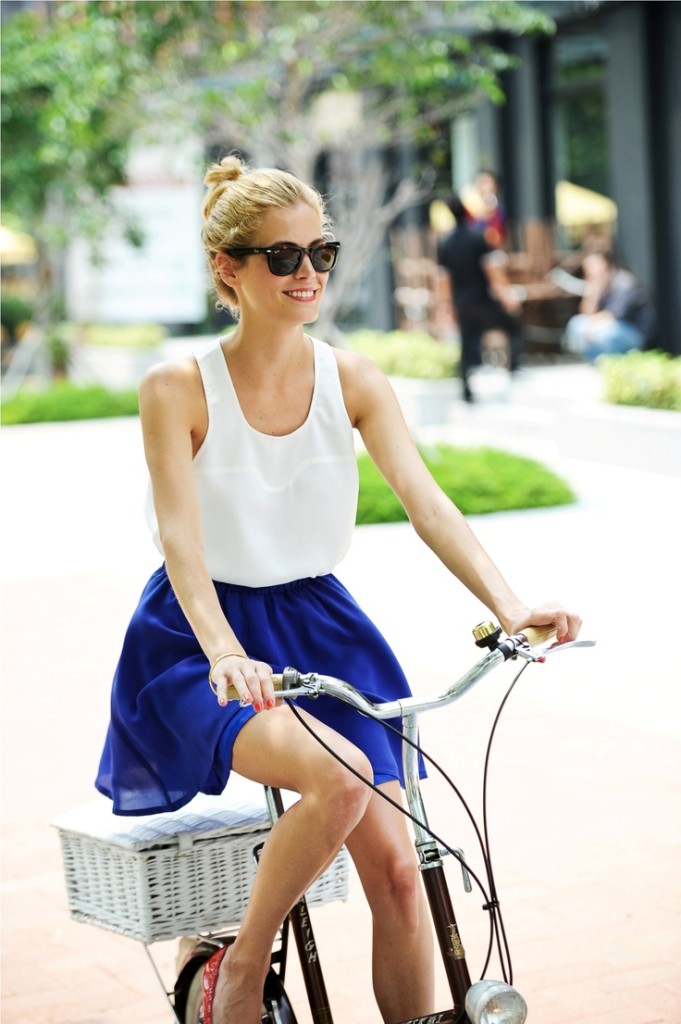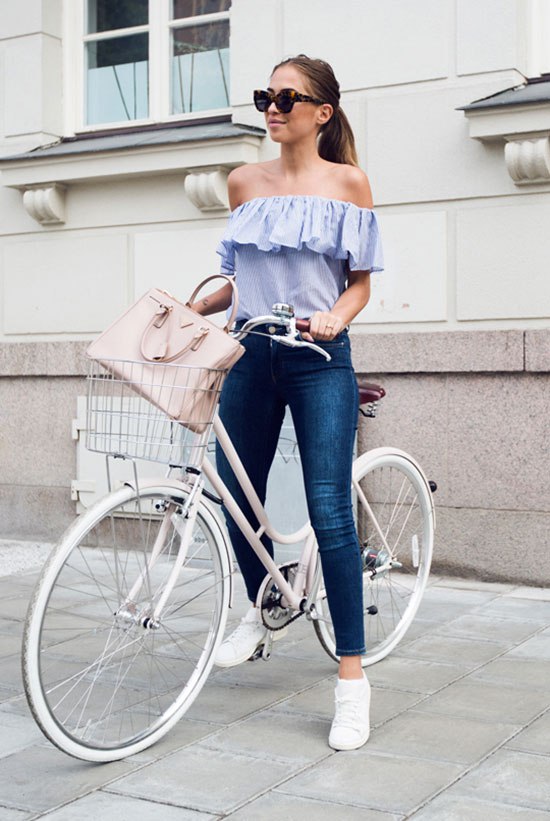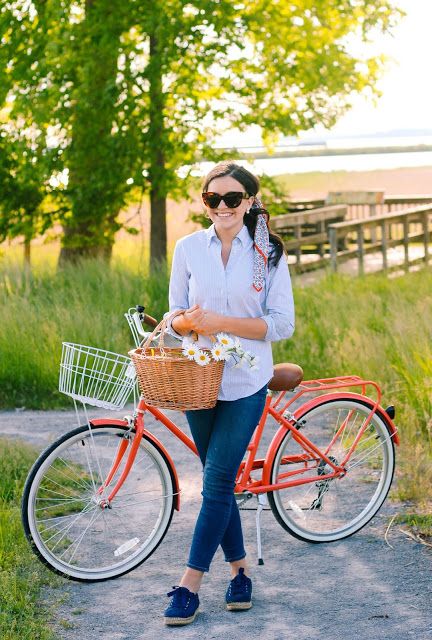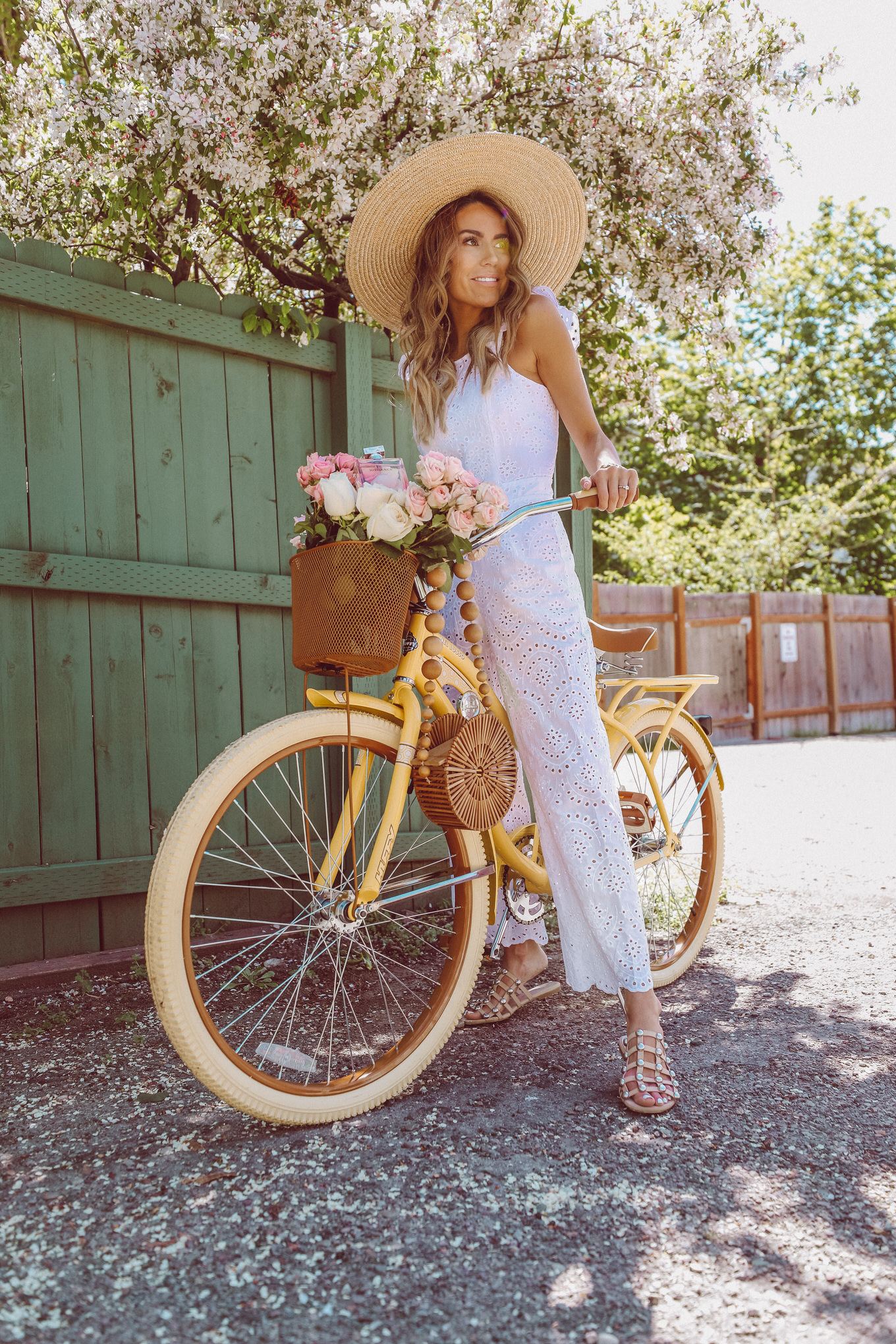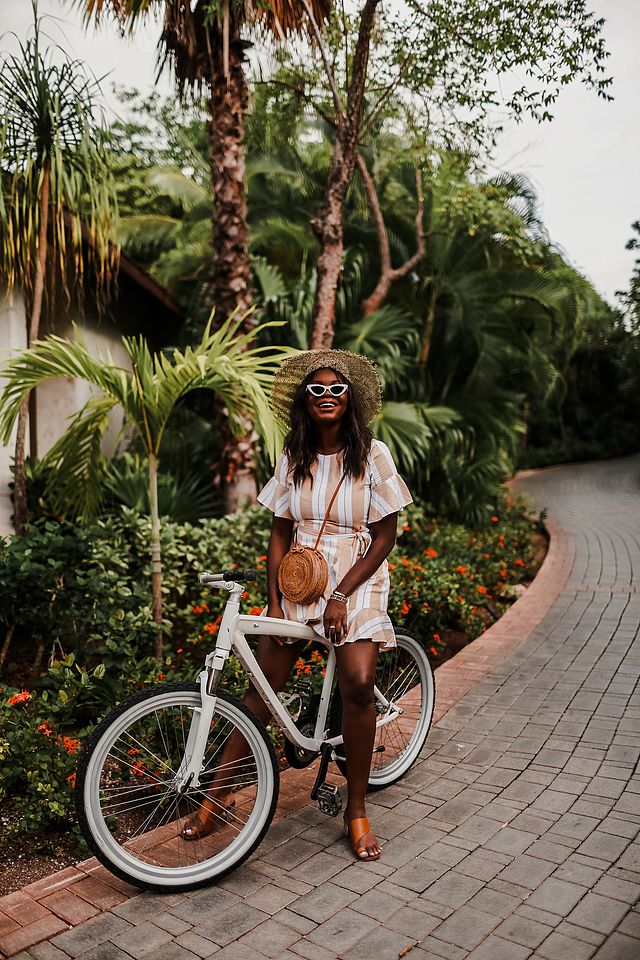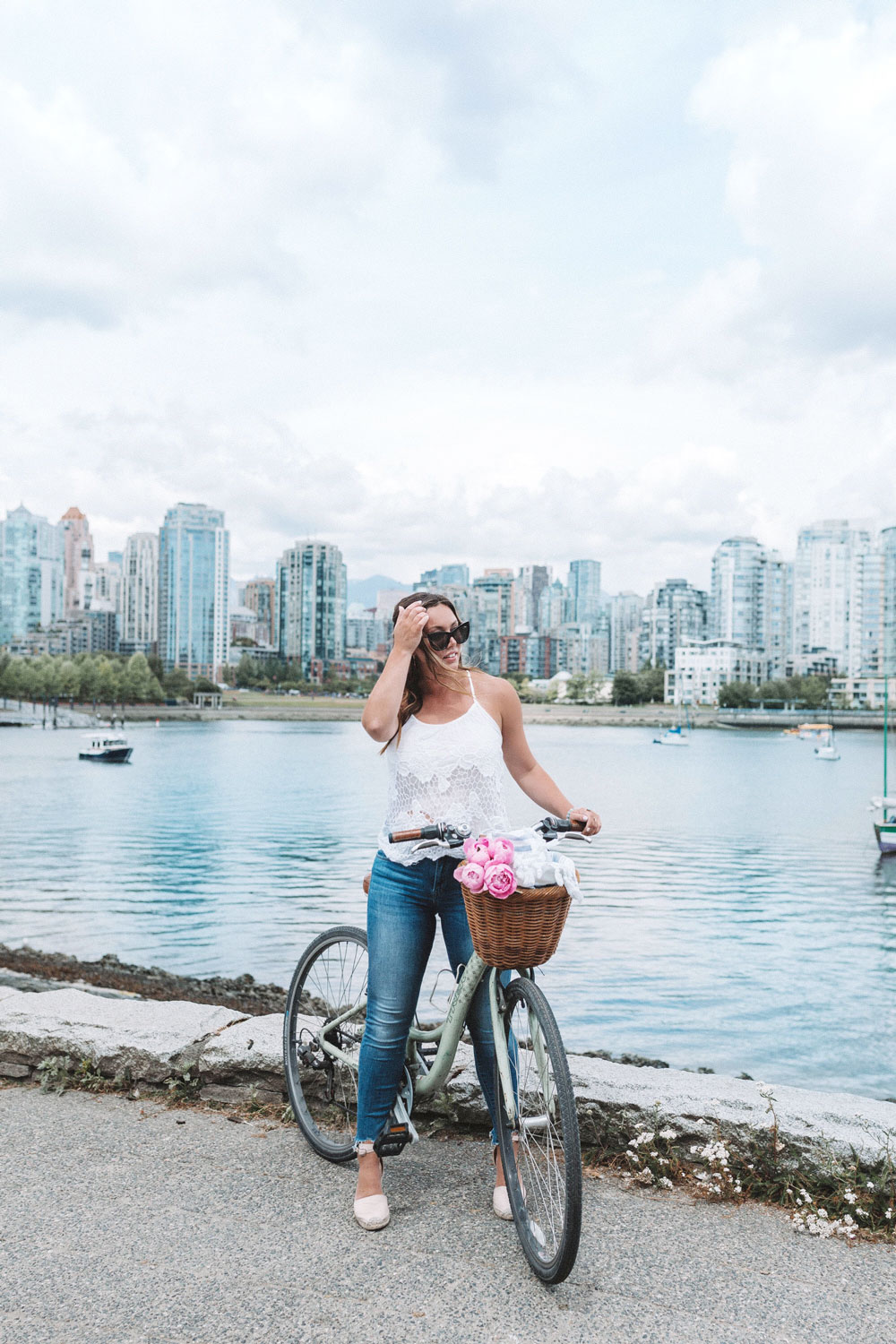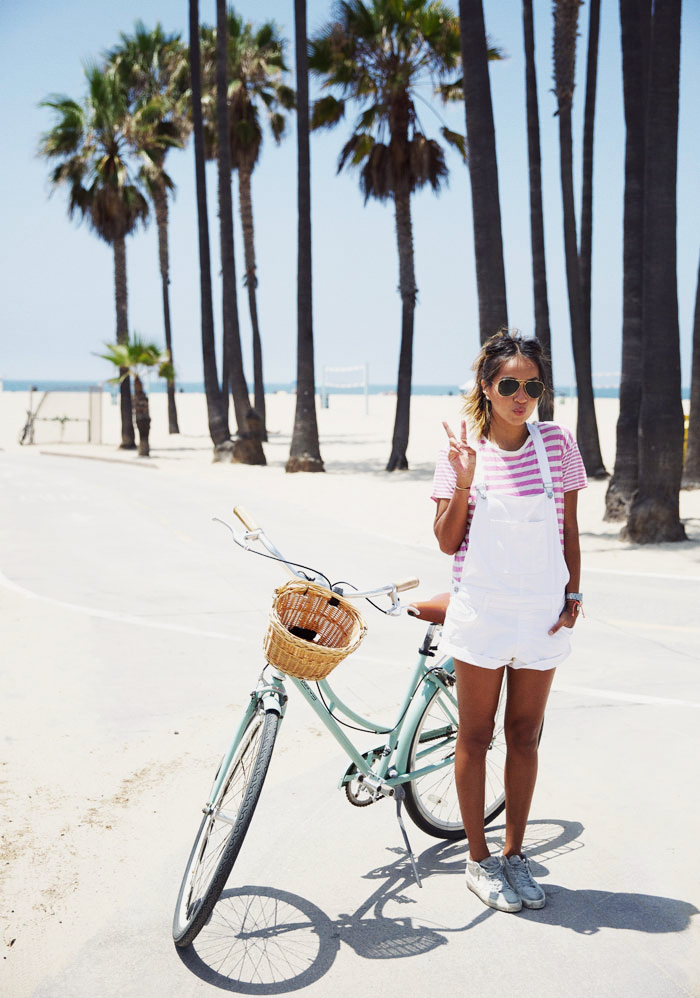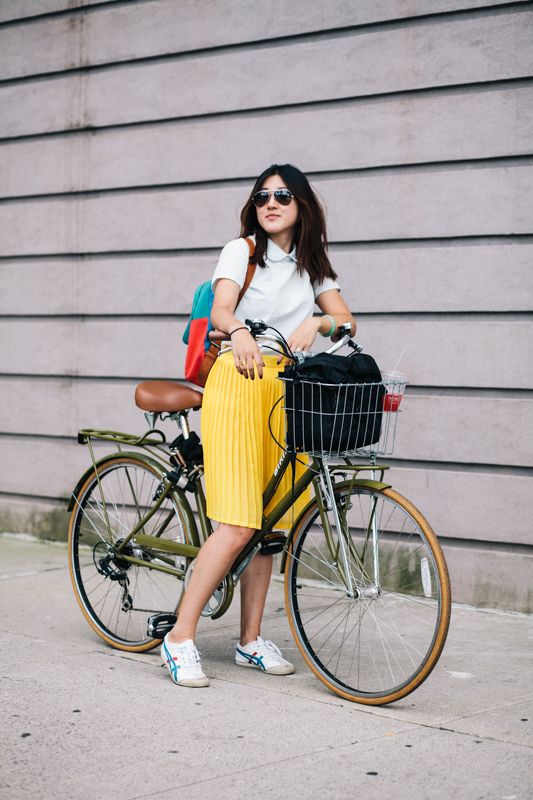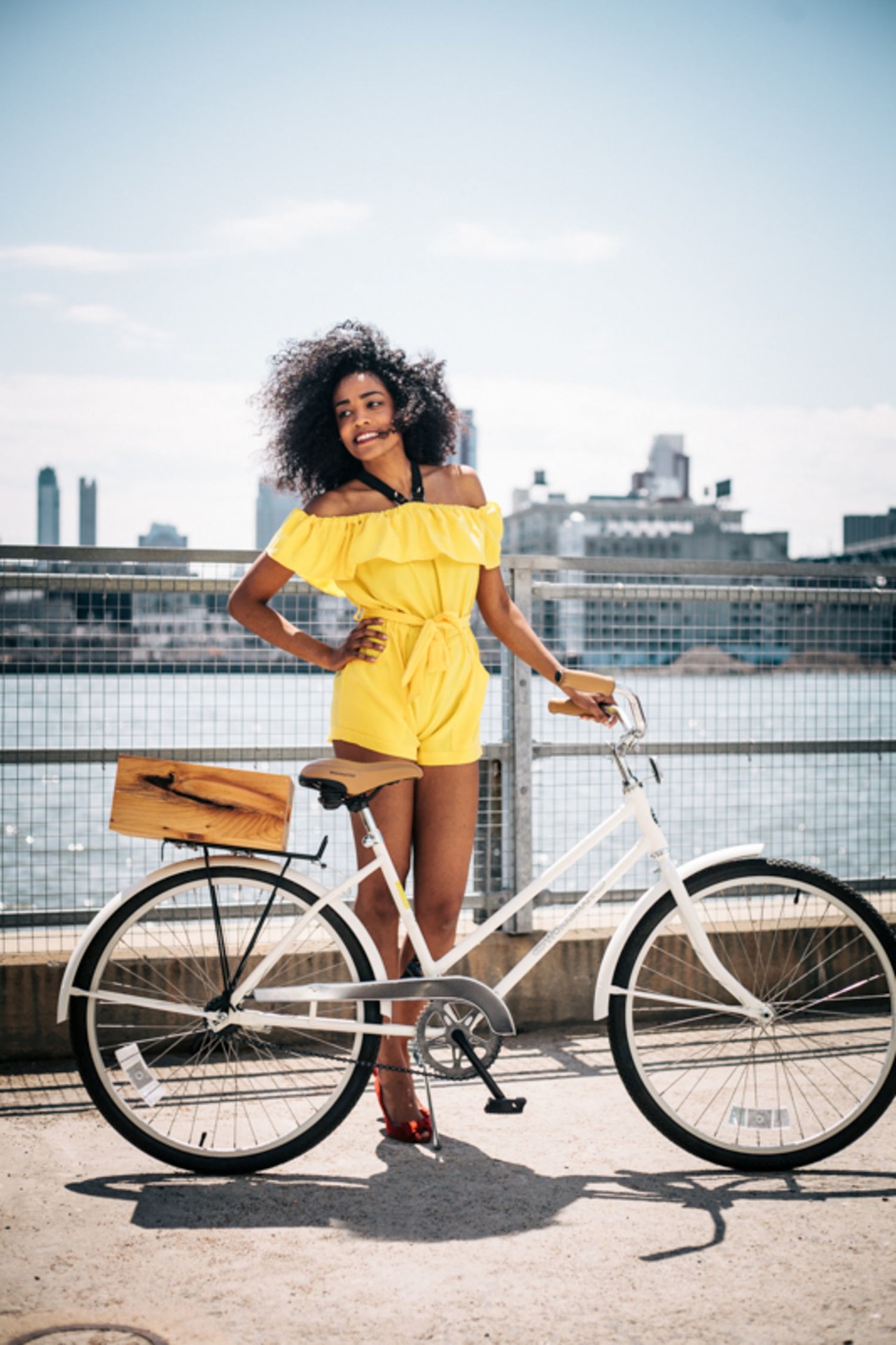 I bet that you already know what you will wear after seeing these Summer Bike Outfit Ideas. and now it is your turn. Open your wardrobe and plan your next outfit!