Do you want to look slimmer? We have some really helpful fashion tips to share with you ladies. When you get through them, you will learn how to dress for a slim body. There are many mistakes that women make. You can check my tips and avoid all those mistakes that will make you look frumpy!
Don't miss this post too: WHY YOU NEED A GOOD BLAZER IN YOUR WARDROBE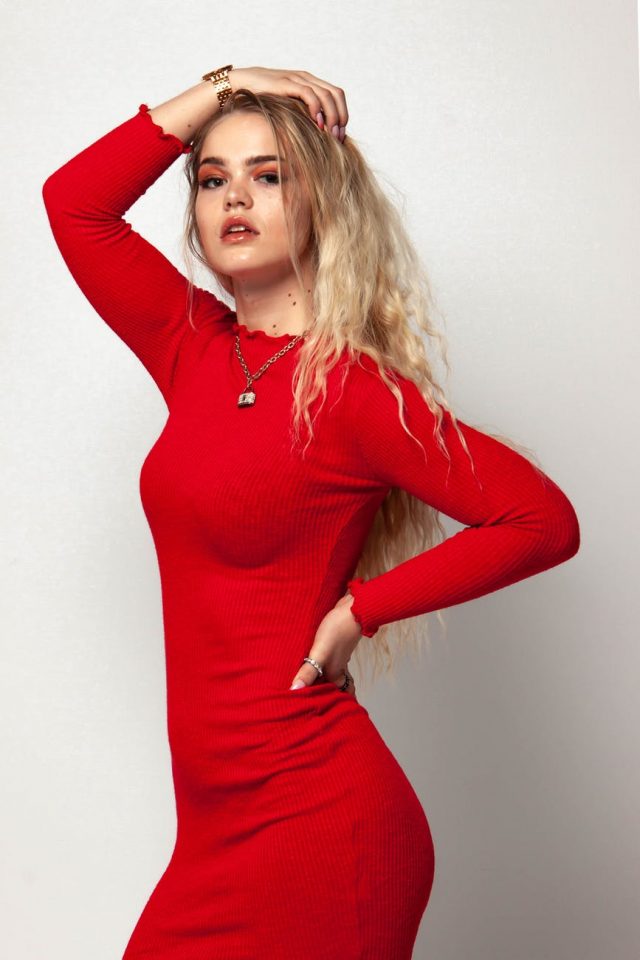 Go for dark denim
If you want to look slim, go for dark denim. Avoid light denim, as the dark will make your legs longer and thinner. Pick dark denim that has an even tone, without details.
When picking the right jeans for you, it is better to go for a high rise. High rise jeans will elongate your legs, but also slim down your waist. Make sure that you don't wear too long tops with them.
Another great tip for looking slim is o go for flare jeans. They will balance out the figure. Don't forget that flare jeans are trendy again, so feel free to pick the one that will suit your body.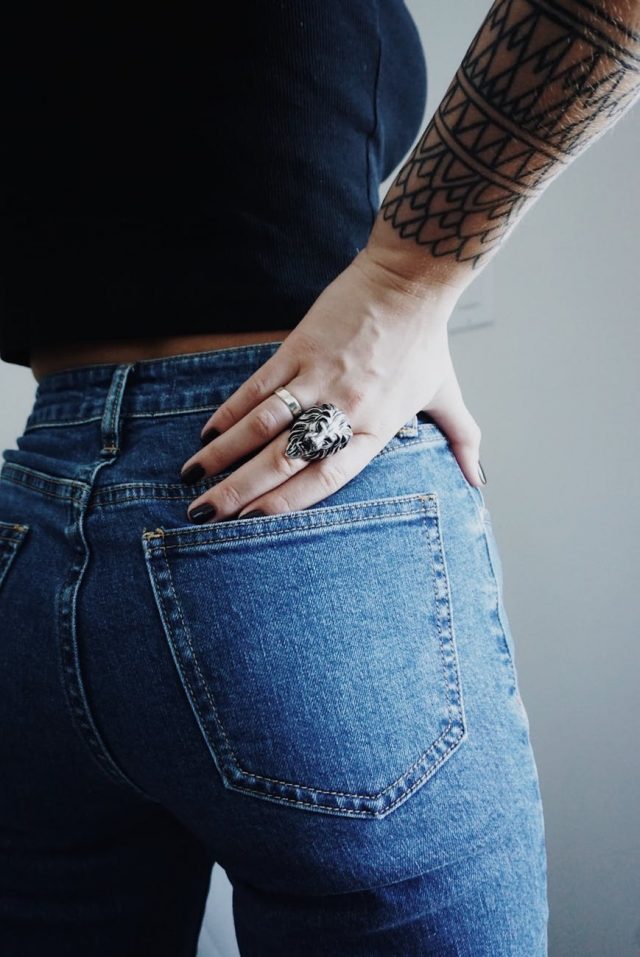 Accentuate your waist
A simple way to accentuate your waist is to use a belt. Add a thin waist belt to make your body appear slimmer. If you wear a dress or top that has volume, a belt will give your body an hourglass shape.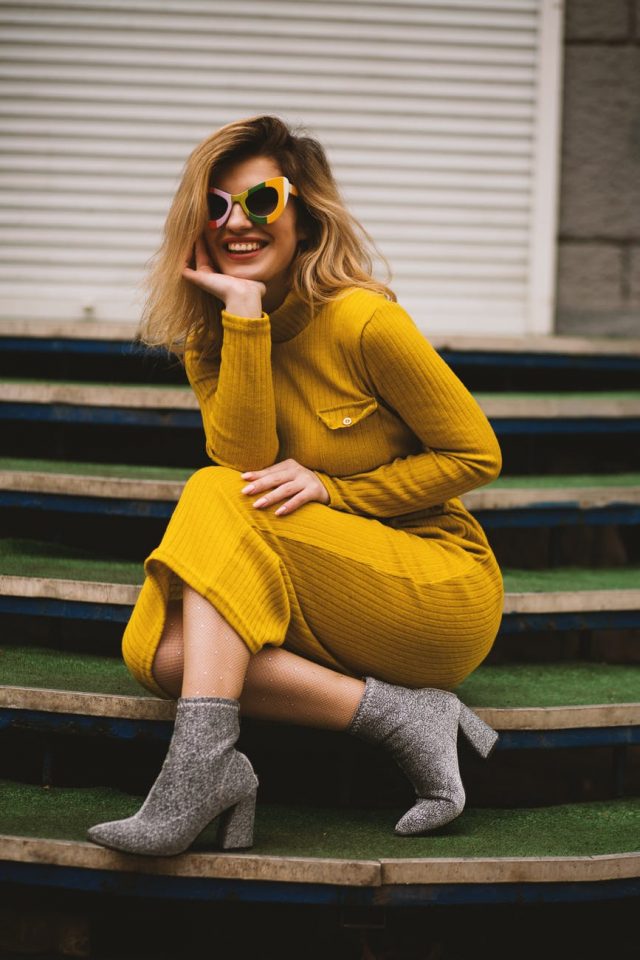 Wear heels
Heels will elongate your figure and make you look slimmer. They will improve your posture too. But, don't be worried about having to wear very high heels that cause discomfort. Even low heeled stilettoes actually work. Pick the height that you find comfortable.
When picking your heels or any other shoes, go for pointed toes. This will make your legs visually longer and slimmer.
Avoid prints
Prints can add volume to a specific part of the body. Avoid wearing them if you want to look slim. Instead go for solid dark colors.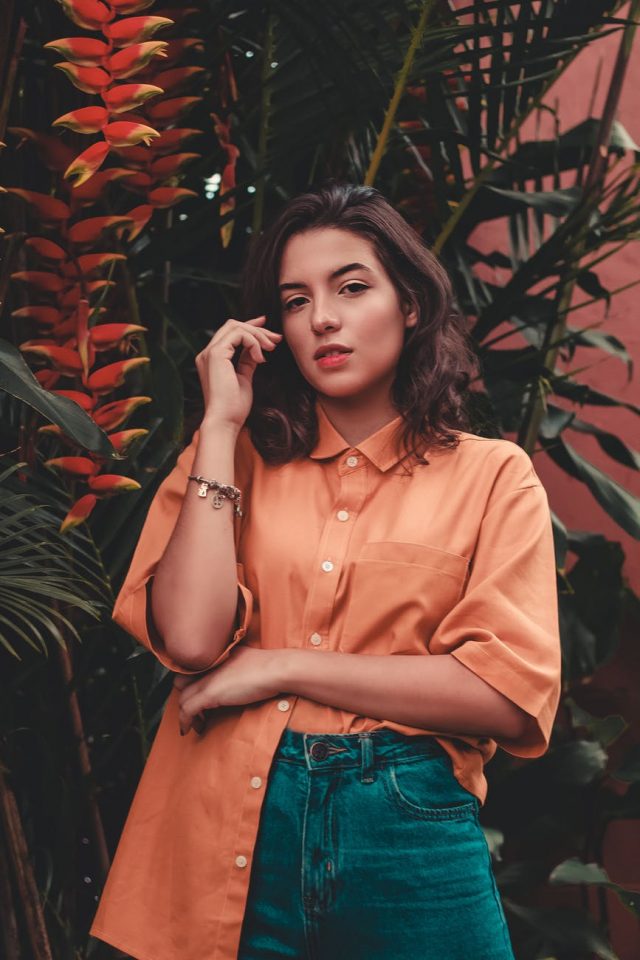 Flattering neckline
Don't forget that a proper neckline can make your body look slimmer. Opt for a V-neck as the best choice. Whether it is a tee, dress, or a shirt, it will look way better than other necklines.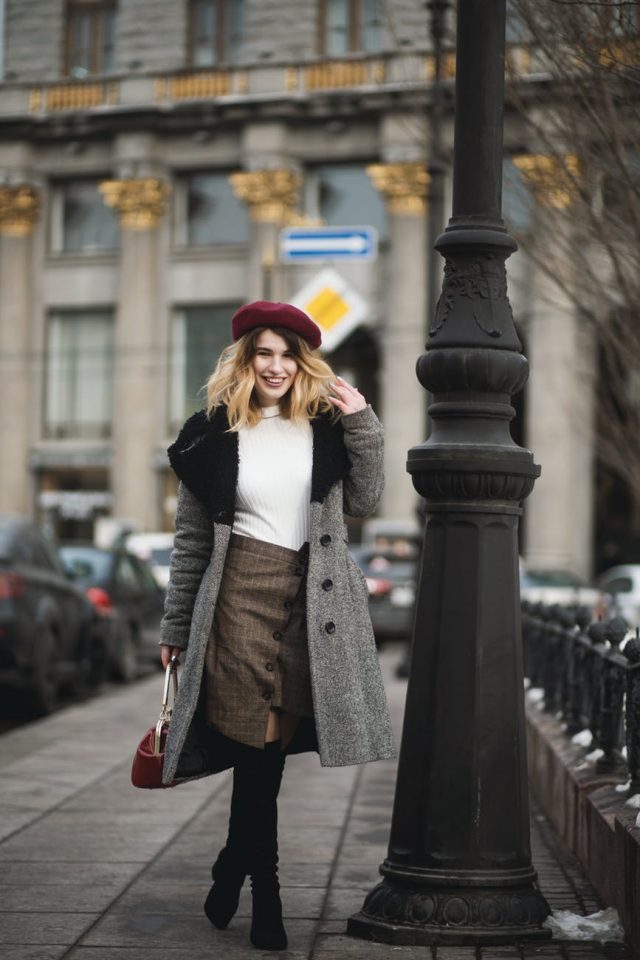 Vertical stripes
Probably you have heard that horizontal stripes should be avoided. And that is right. Opt for vertical stripes that will make your body visually longer.Wear black pants with stripes to make your legs thinner.