Hey my dear ladies! How are you? Are you enjoying the beautiful days? Your Fashion Addict is always bringing you the most beautiful collections designed by the world-known fashion designers. Today, I will show you a very beautiful evening dress collection called "Santorini' and designed by Julie Vino. Are you excited?
SEE ALSO: "Santorini" Bridal Collection By Julie Vino
Julie says that she engaged in this work at a young age and when she grew up she was in the fashion world trying to fulfill her attraction to aesthetics and beauty, unique style sense and creative talent. She studied fashion design and then she specialized in bridal and evening fashion by leading designers in her country and abroad. She set up an independent fashion bridal and evening studio in Tel Aviv. Her vision is original and different from the Israeli fashion scene, her gowns are flattering the woman's body and show a combination of classic style with modern touches. Her designs will make you look unique and sensual, yet glamorous, elegant and stylish. Julie every season imports exclusively a wide range od materials and fabrics from all over the world, because the material is her source of inspiration. Each client receives attention, personal and warm dress of the client's dreams. Julie uses high quality of fabrics for each dress and that is why every dress is magical and special.
Her "Santorini" – Evening Dress Collection looks magnificent and will blow your mind, so let's check it out and draw some inspiration. You may find the dress you have dreaming of, who knows. Enjoy and have fun!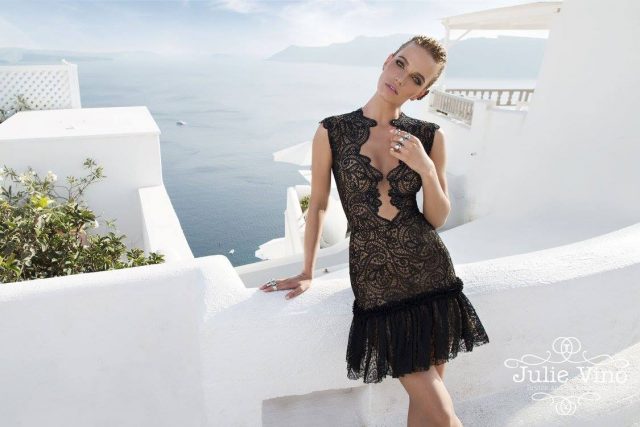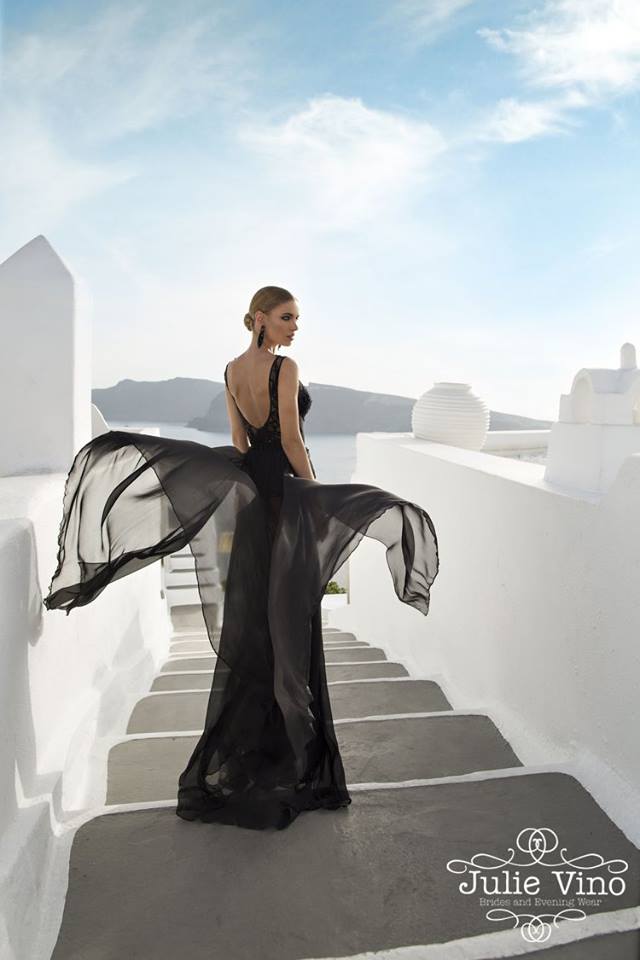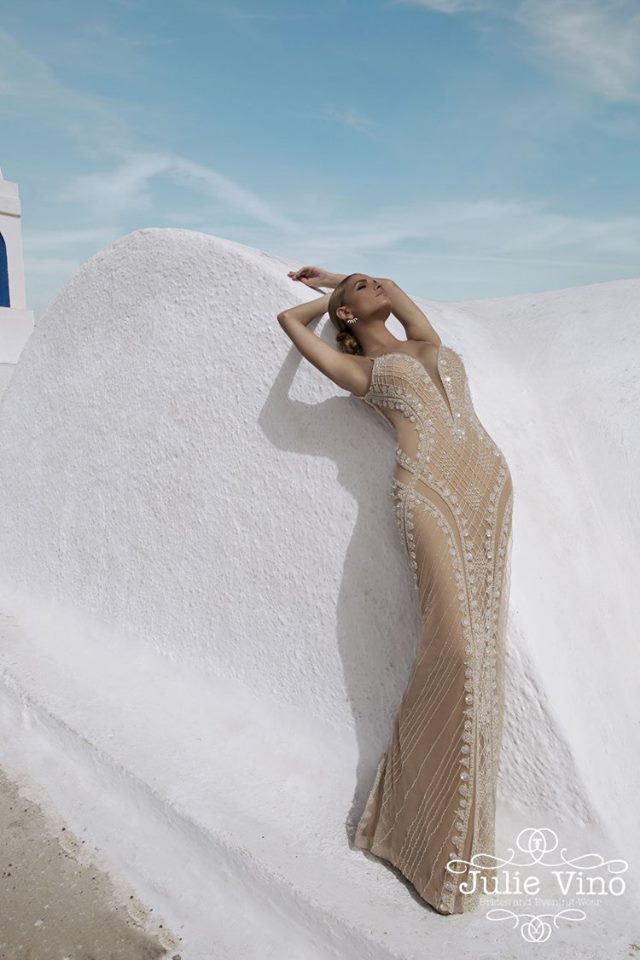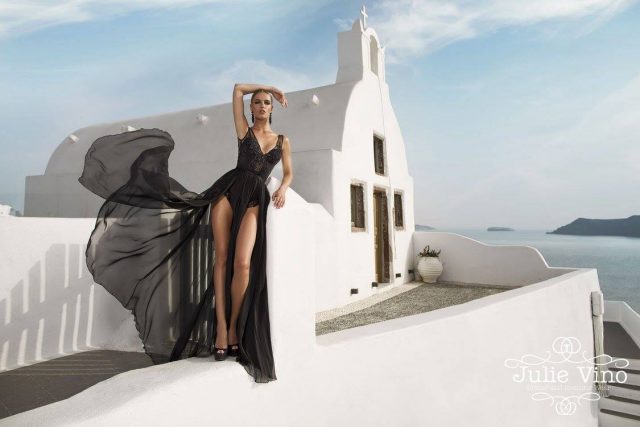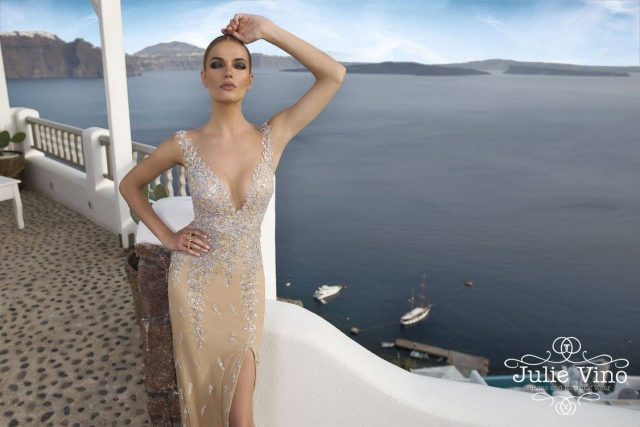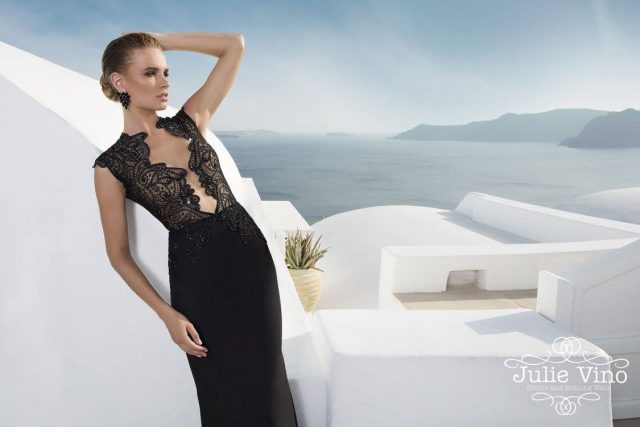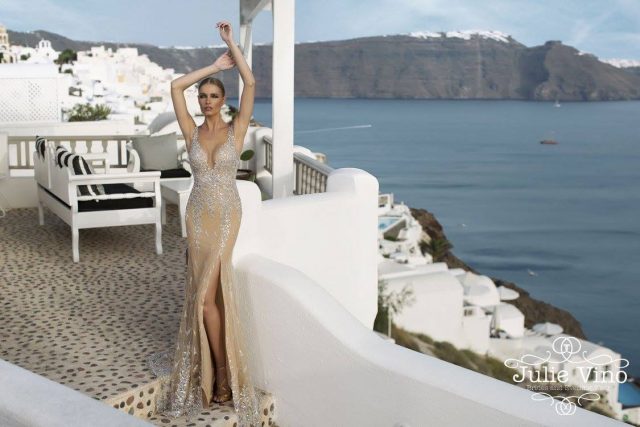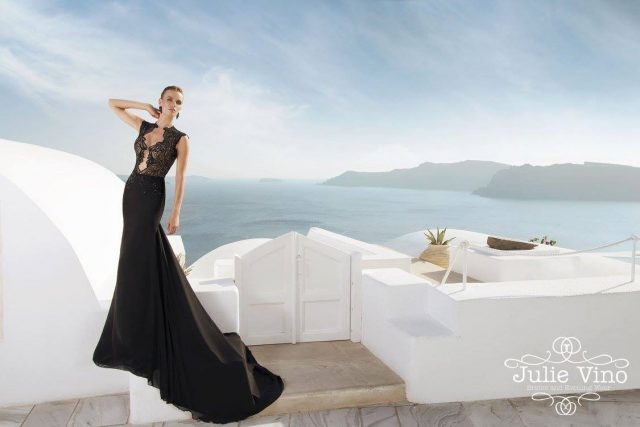 Santorini, the popular Greek island with breathtaking views of whitewashed villas, is the location where these photos were taken and where Julie draw inspiration for this collection. Alexander Liphin Studio took the photos, Eran Pal was makeup artist, Studio Glili Algabi was responsible for the styling and the accesories are from sagajewelry. In this collection Julie Vino play with color and texture. Blacks, blues and deep reds are used and these colors are perfect for your next special event.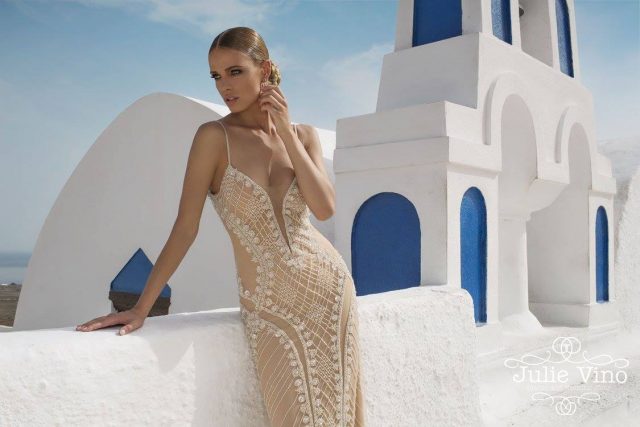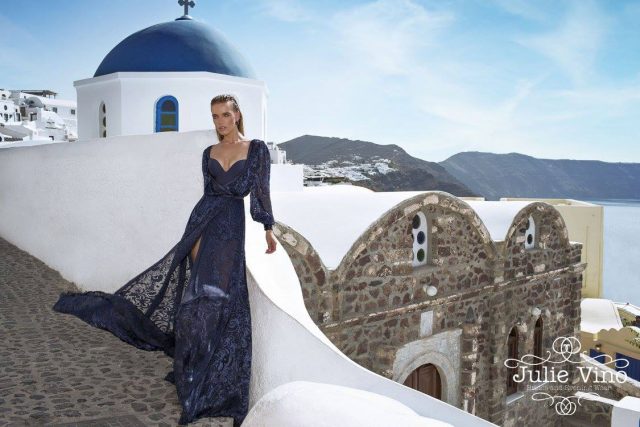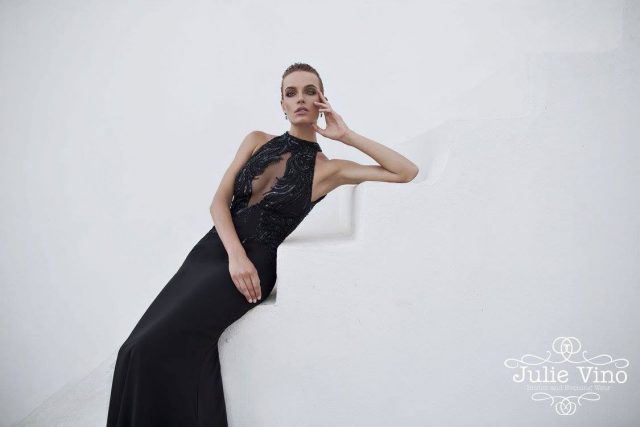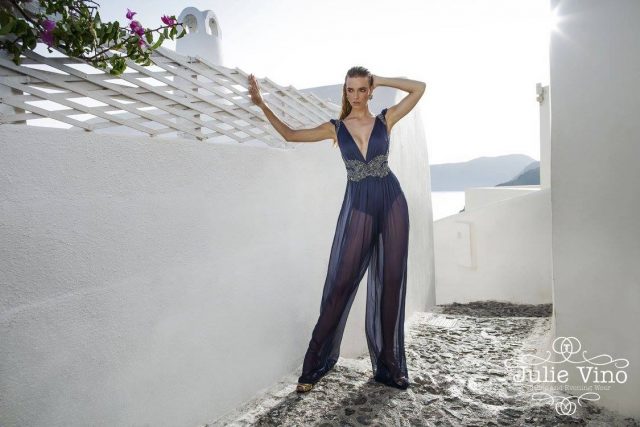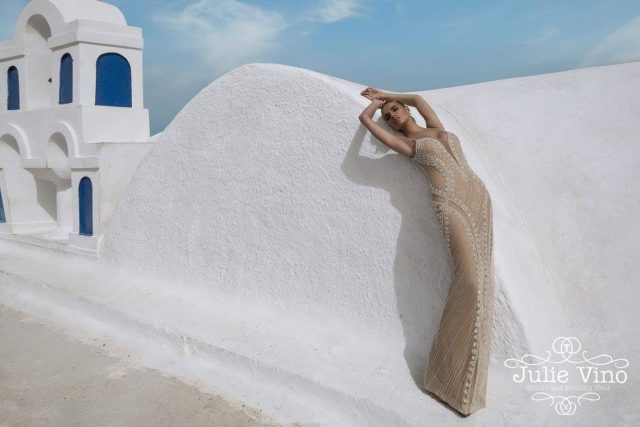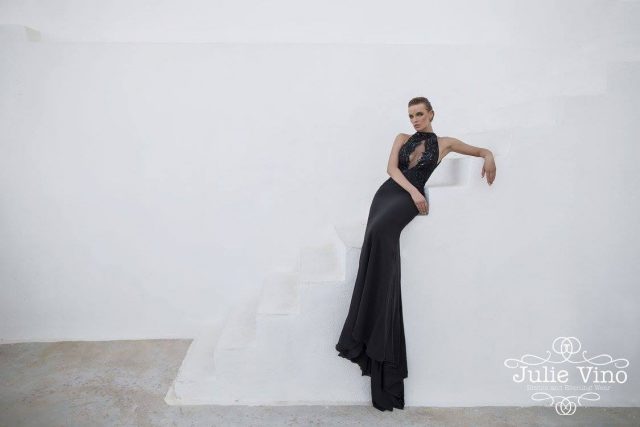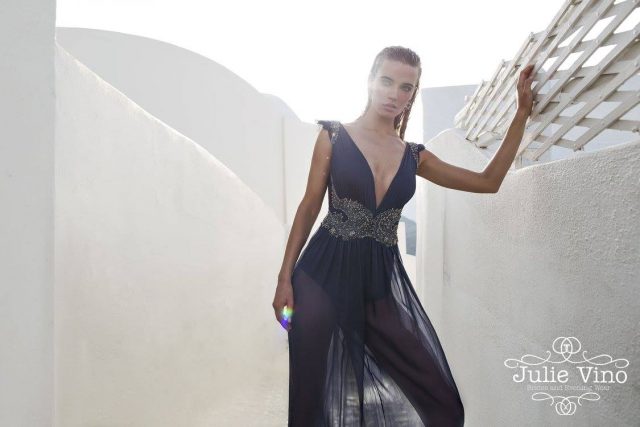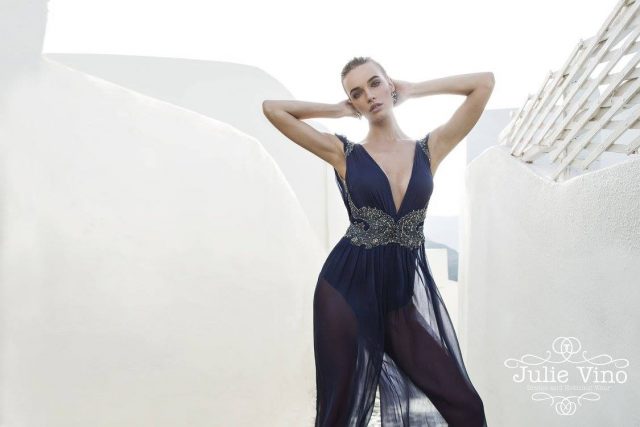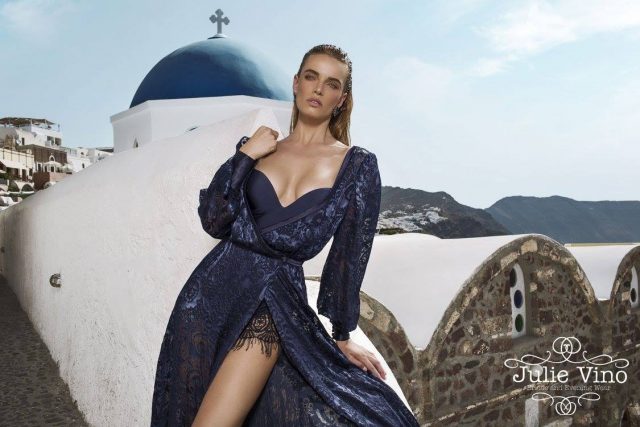 So what do you think about these evening dress collection by Julie Vino my dear people? Do you find the dresses chic and stylish? I would love to know your opinion, so please share your comments below. Thank you for reading! Enjoy in the rest of your day and don't forget to stay up to date with the content of Fashion Diva Design!