Hey my lovely divas! How are you? Your Fashion Addict is always here to inspire you and awaken your creativity. I have already shown you so many fashionable and chic outfits that you can wear now and for today I have 15 Outstanding Street Style Combinations with Ripped Jeans and I'm sure that you will like them. Are you excited?
I have told you that white ripped jeans are having a moment, but if you don't like the white ones, you can still stick to the denim ripped jeans.
They look very chic and modern and you can style them with almost everything. You may can't wear this type of jeans to work, but you can wear them to any informal event and look magnificent and very fashionable. Let's take a look at the outfits here and draw some inspiration. You may find your next outfit here, who knows. Enjoy and have fun!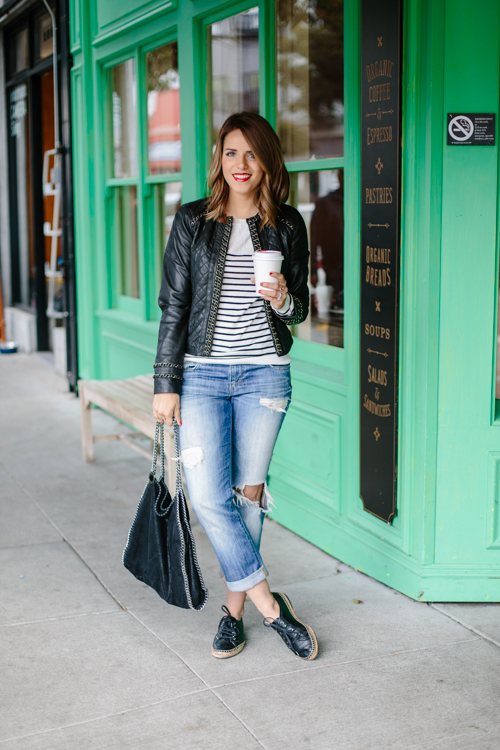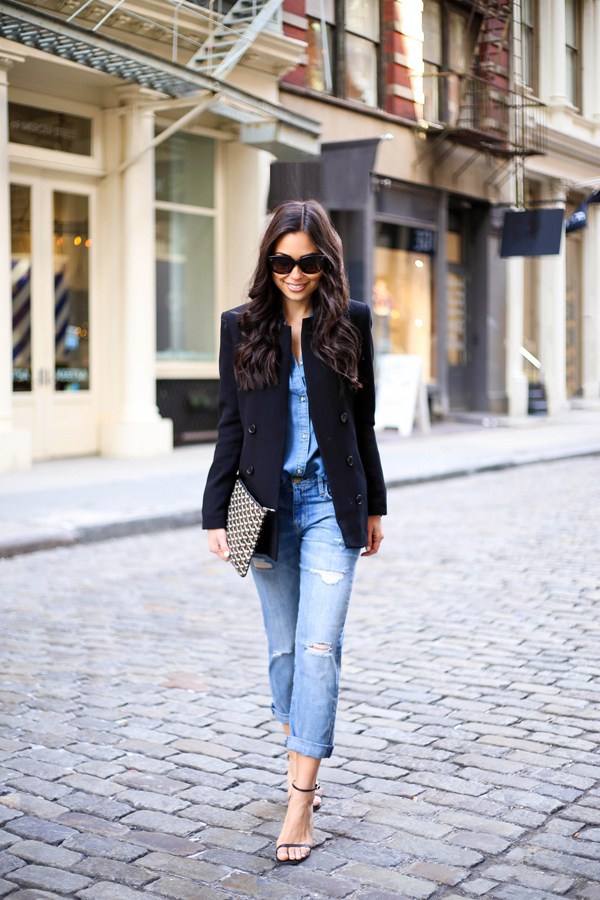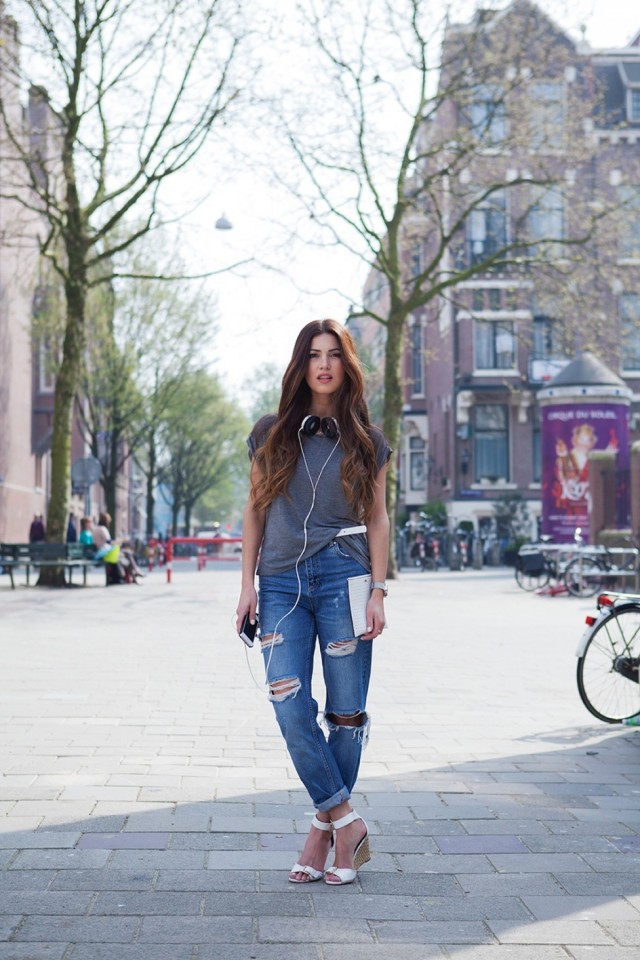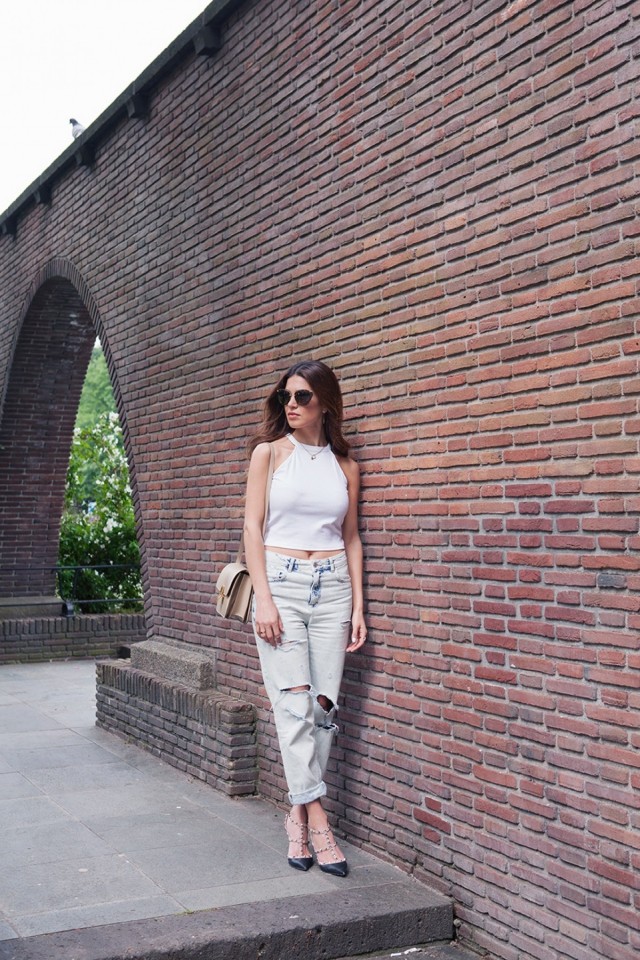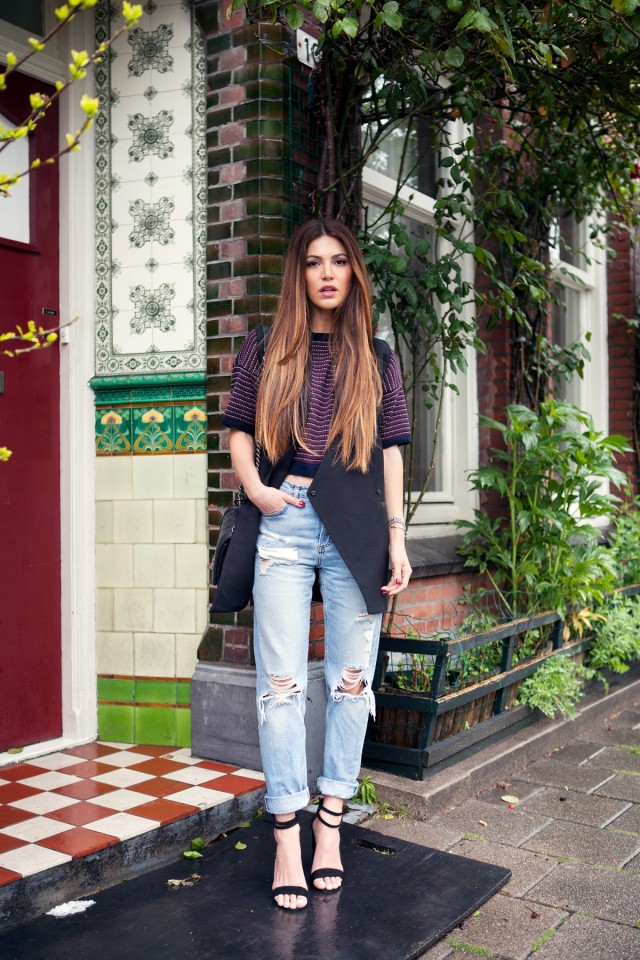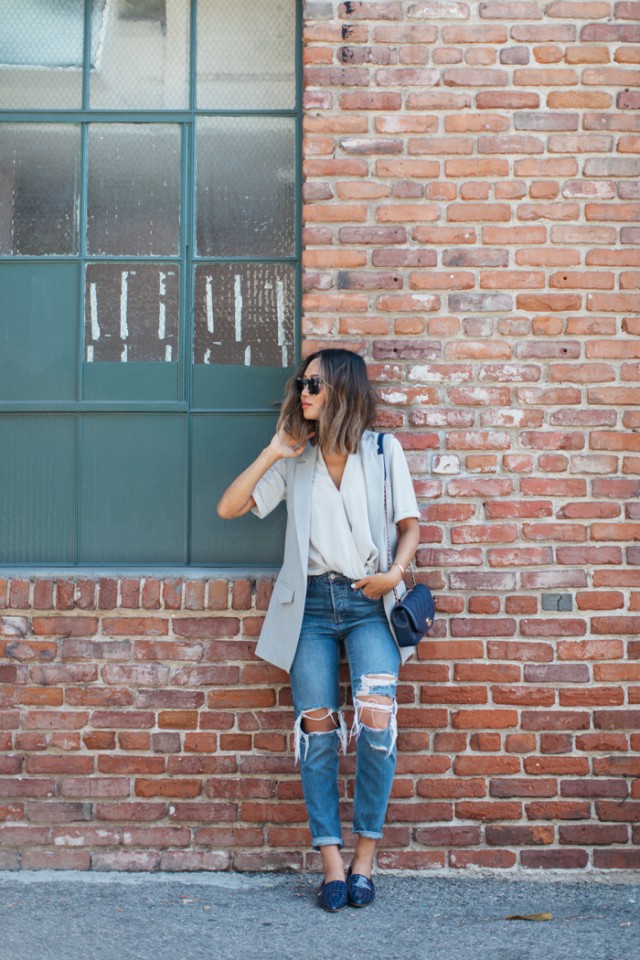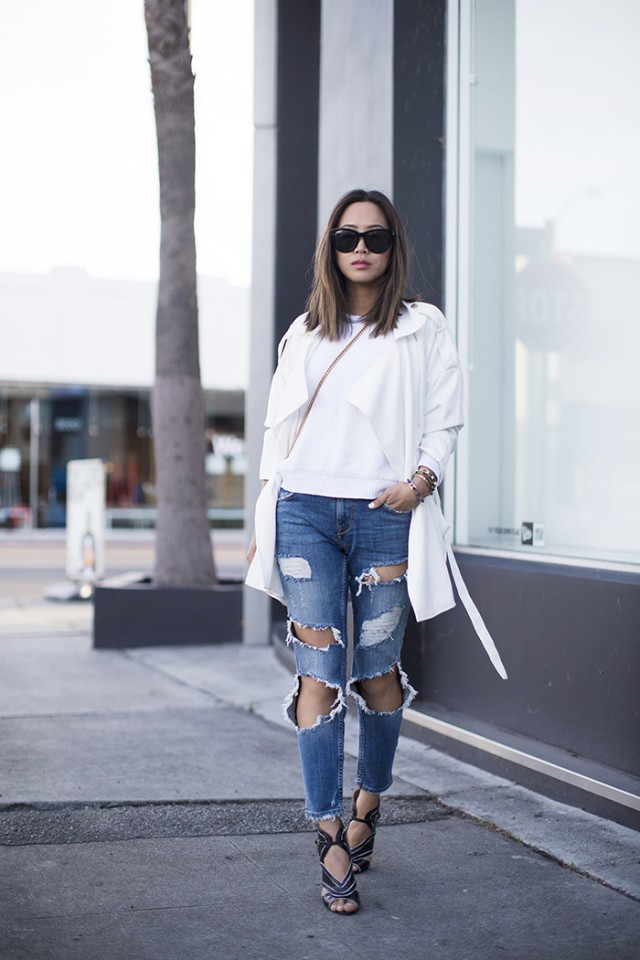 You can find them in versatile designs and styles, but I need to recognize that I like the boyfriend jeans more than the skinny jeans. What about you? You can wear them with casual tees and sandals and look extraordinary or you can style them with some modern and trendy ruffled or striped shirt for more elegant and sophisticated look.If you love wearing denim, you can go with denim jeans and shirt.
Even it is sunny, I recommend you to bring a jacket, blazer or vest with you wherever you decide to go. If you want to look like a real fashion diva, you can update your look with a black or white vest and wear it with any combination. A black blazer will make you look elegant and classy, while the black leather jacket is chic and cool.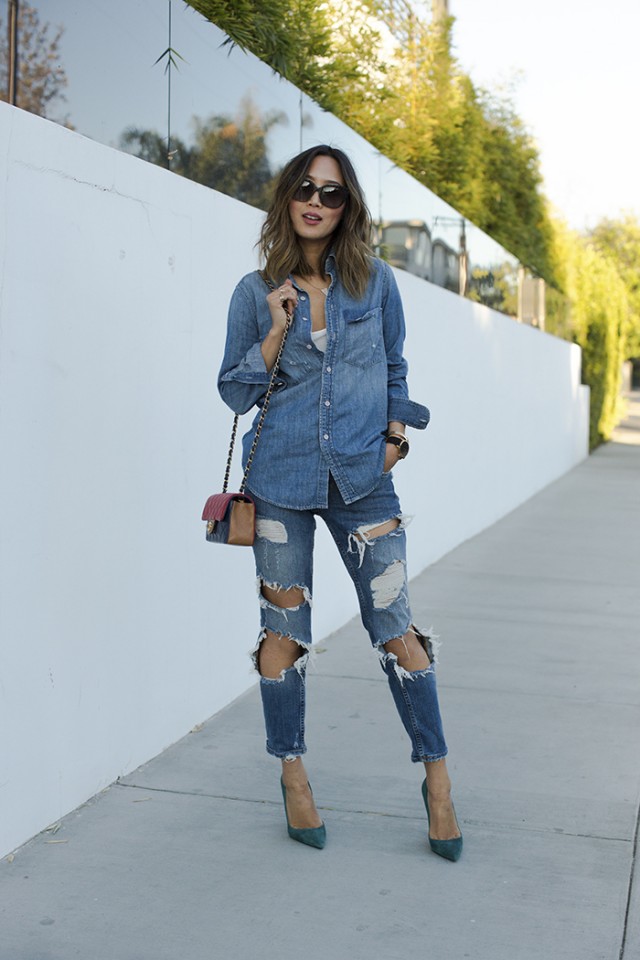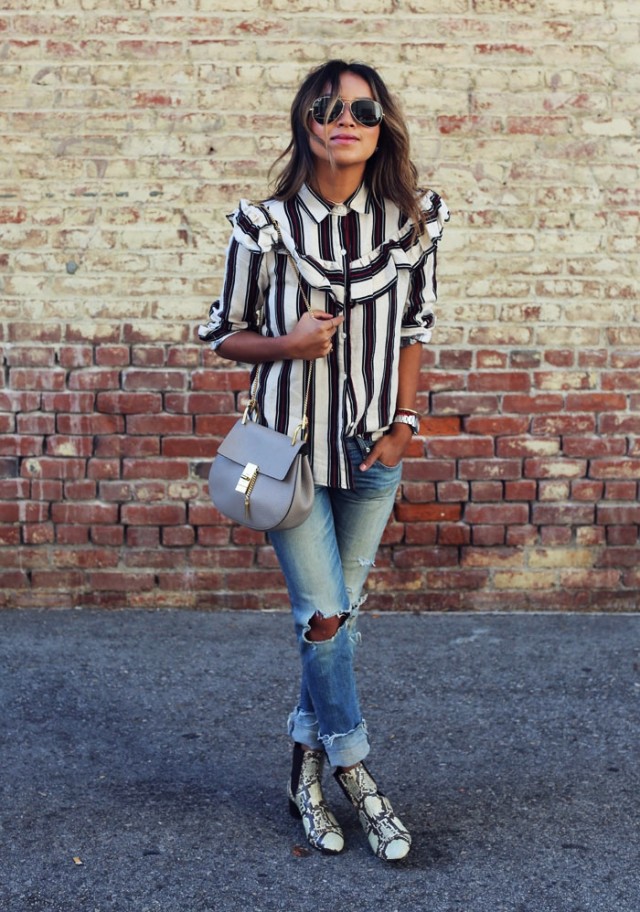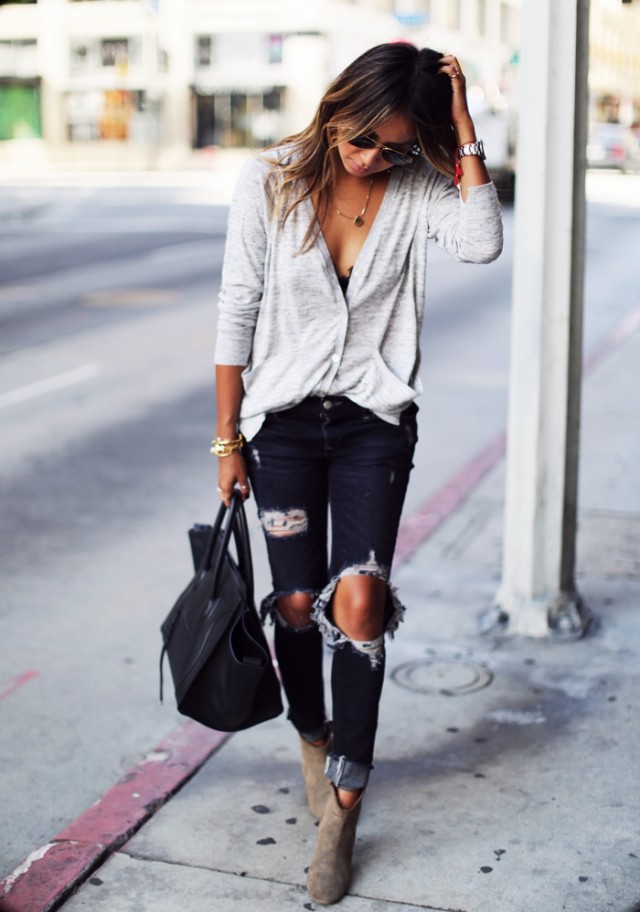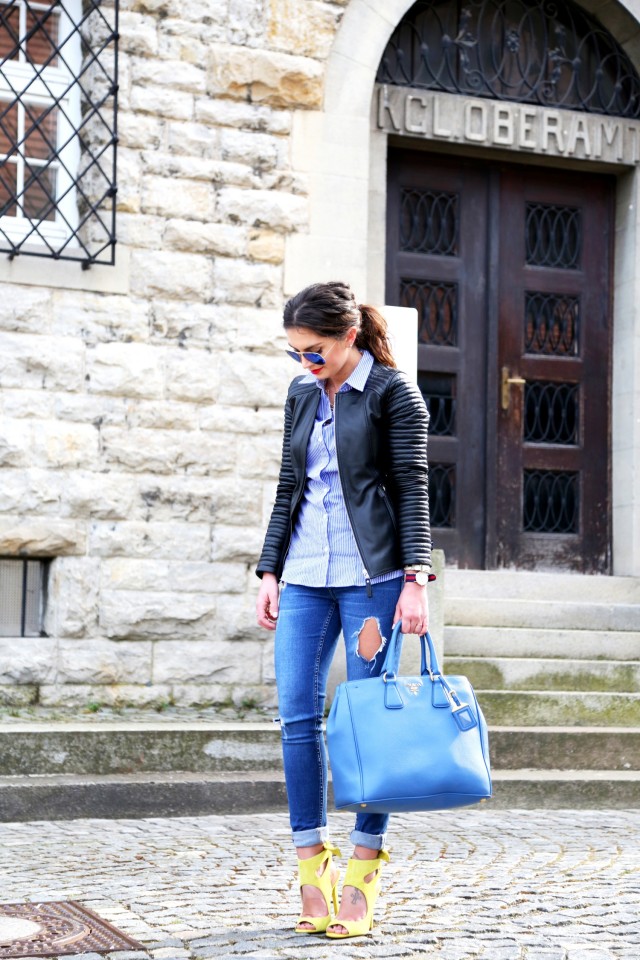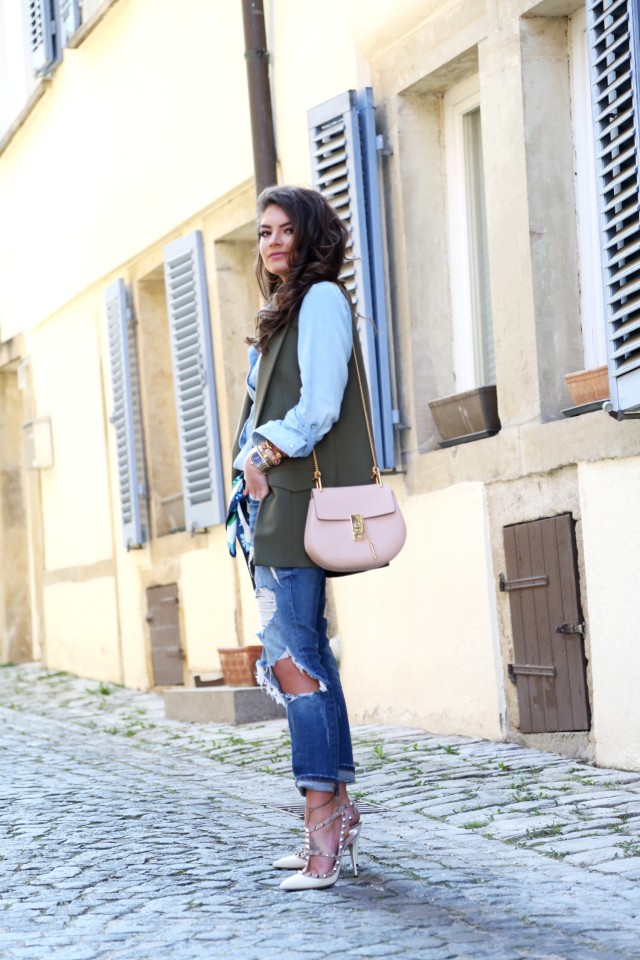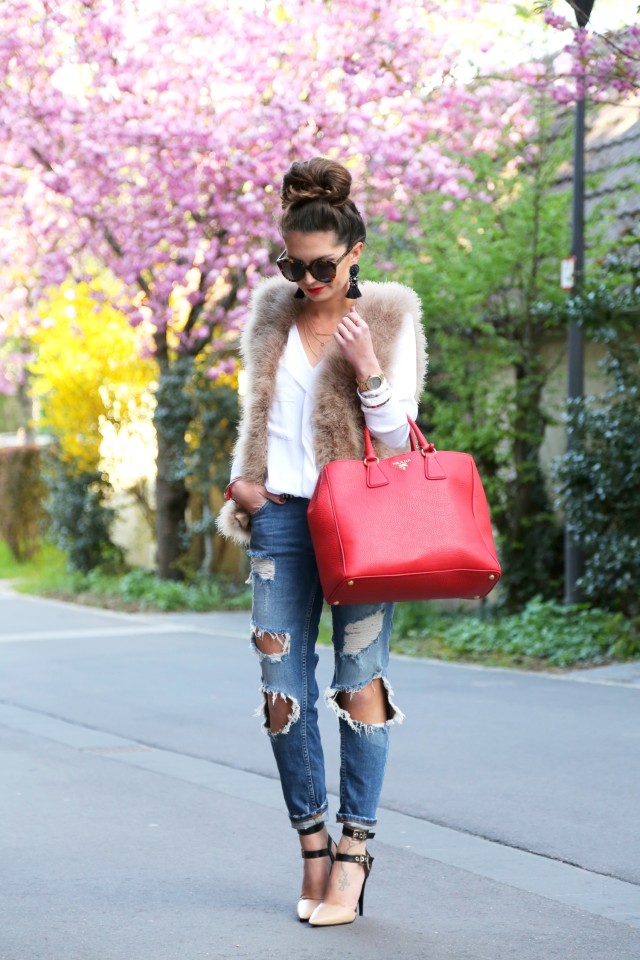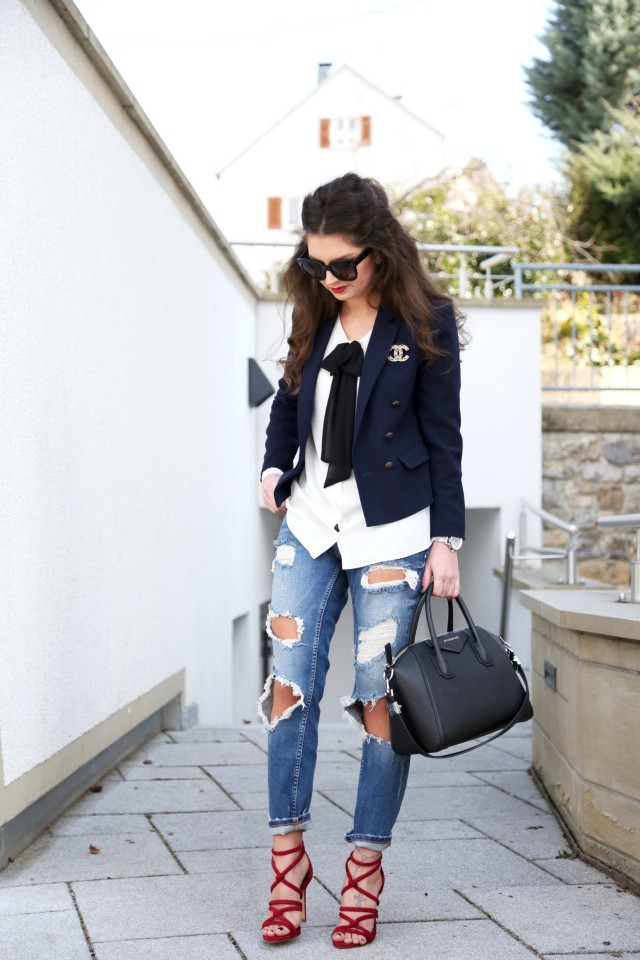 So, what do you think about these outfits with ripped jeans my dear fashionistas? Do you find them chic and sophisticated? I would love to know your opinion, so feel free to share your comments below. I would also like to know which outfit did you like the most and if you have some other amazing combinations with ripped jeans, please share them with me. I would love to see everything that you have to show me. Thank you for reading! Enjoy in the rest of your day and don't forget to stay up to date with the content of Fashion Diva Design!