Hey my dear fashion divas! How are you today? I'm always here to inspire you and awaken your creativity. I love spring and summer seasons, because of the sunny days and because I can finally wear my sundresses, skirts and tees. Spring and summer are all about showing some skin in the right fashionable and chic way. For today, I have a collection of 15 fashionable ideas of how to wear polka dots this spring and I think that you will like them. Are you excited?
I can never get over polka dots, what about you? Whether they are tiny, medium sized or big, we need to recognize that they are flirty, feminine, fun and timeless. Plus, polka dots will always give you a modern and sophisticated look. Let's take a look at the outfits that I have selected for you and draw some inspiration. You may find your next polka dot combination here, who knows. Enjoy and have fun!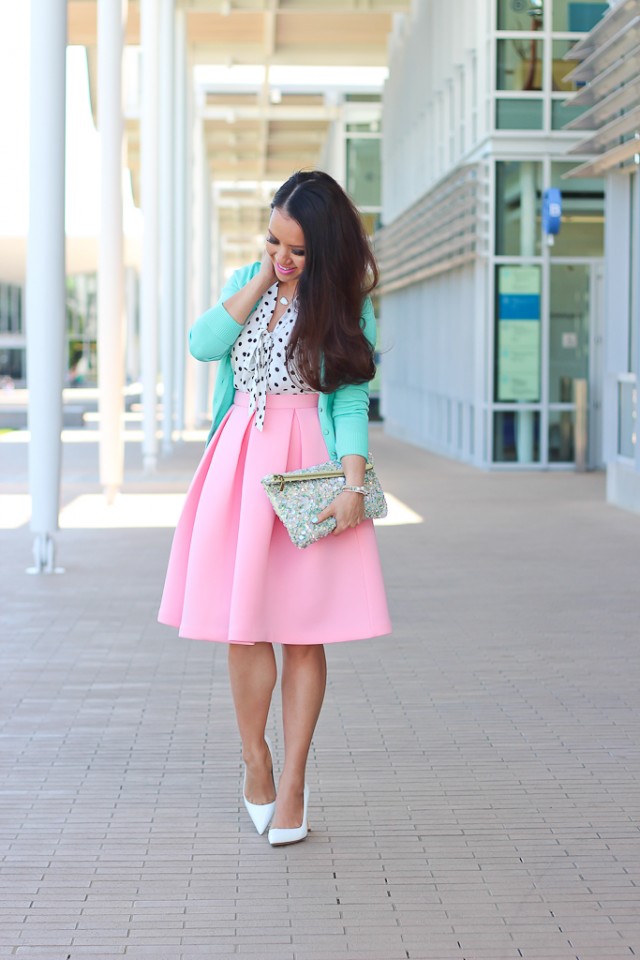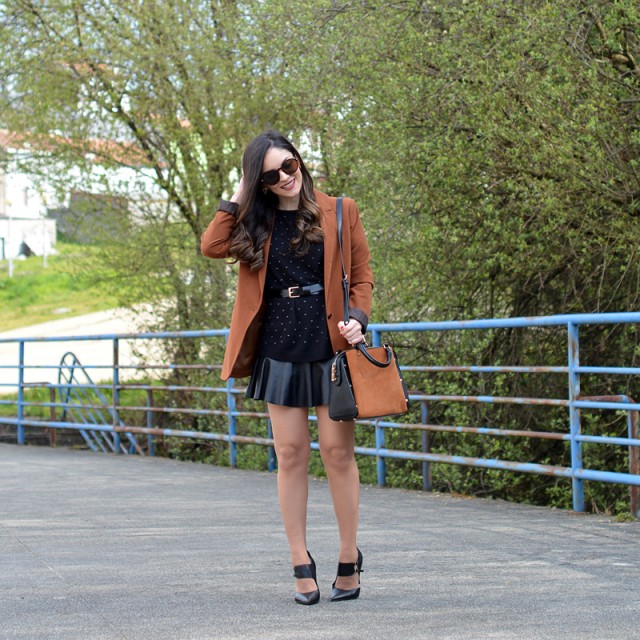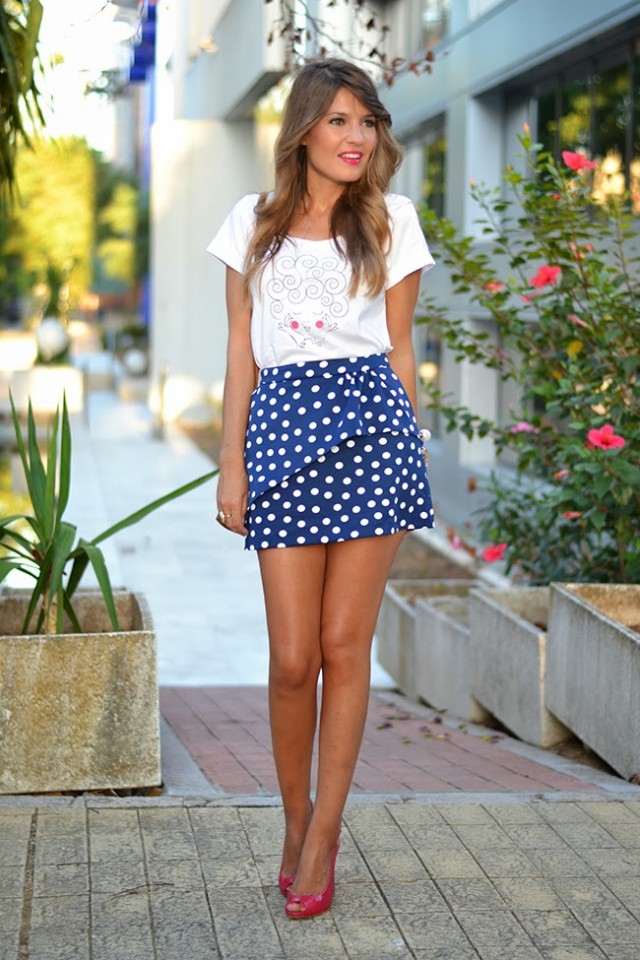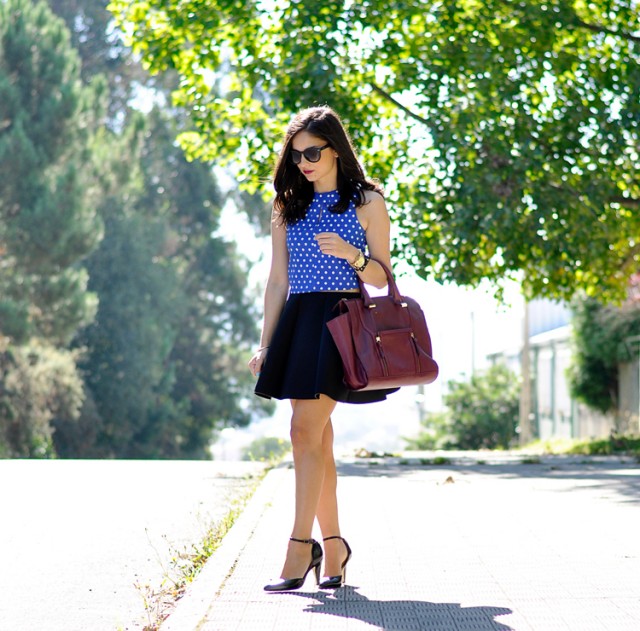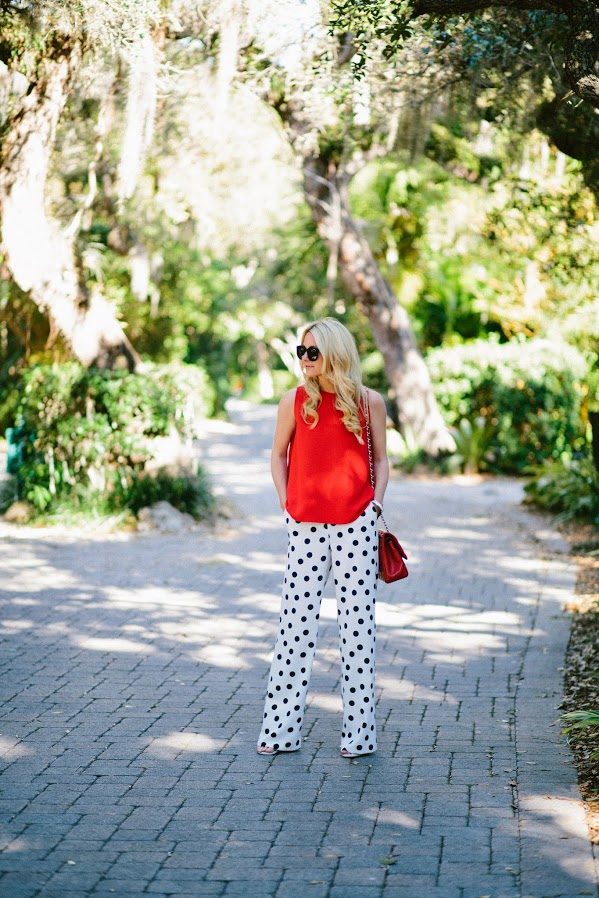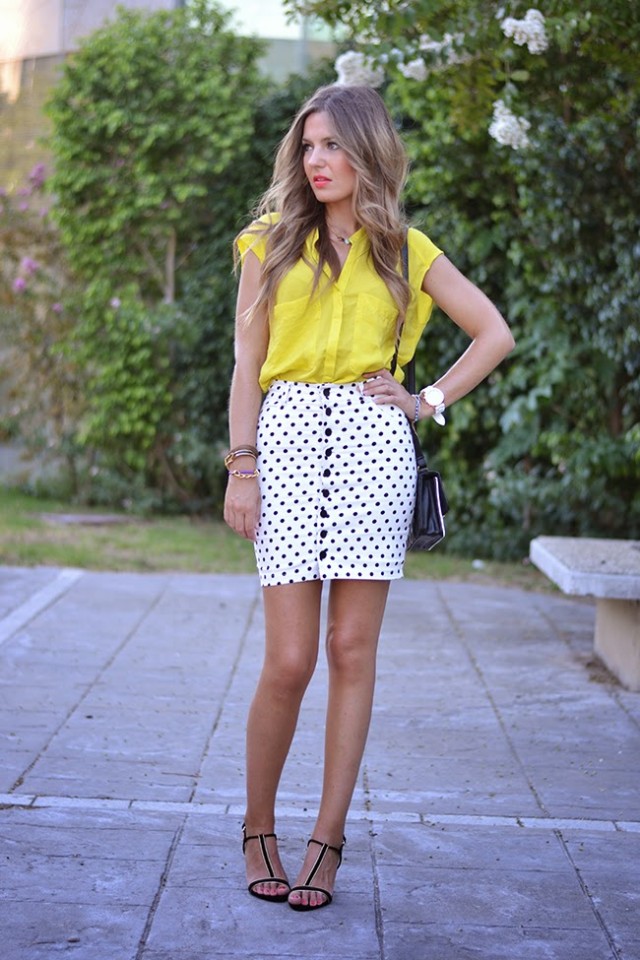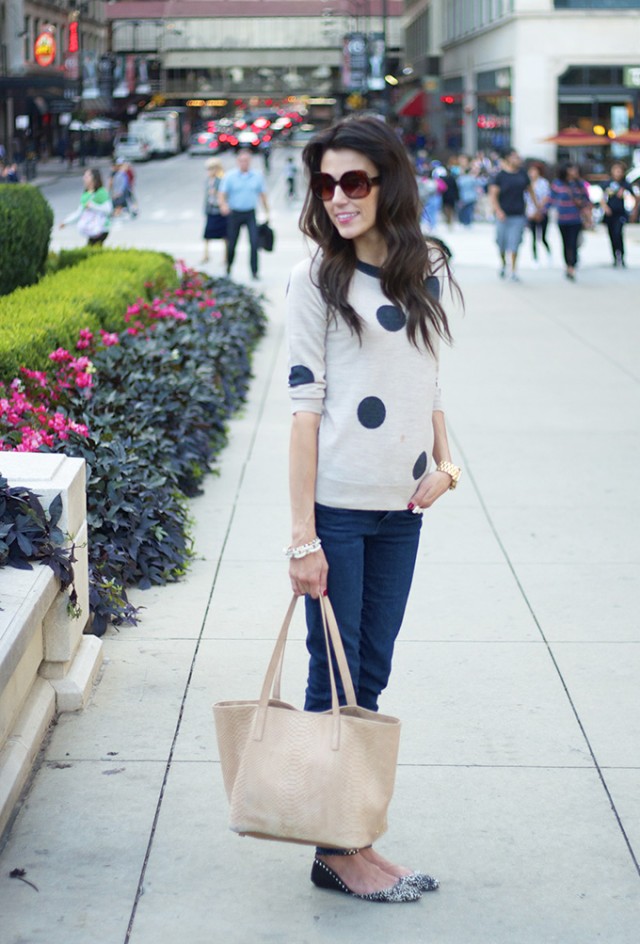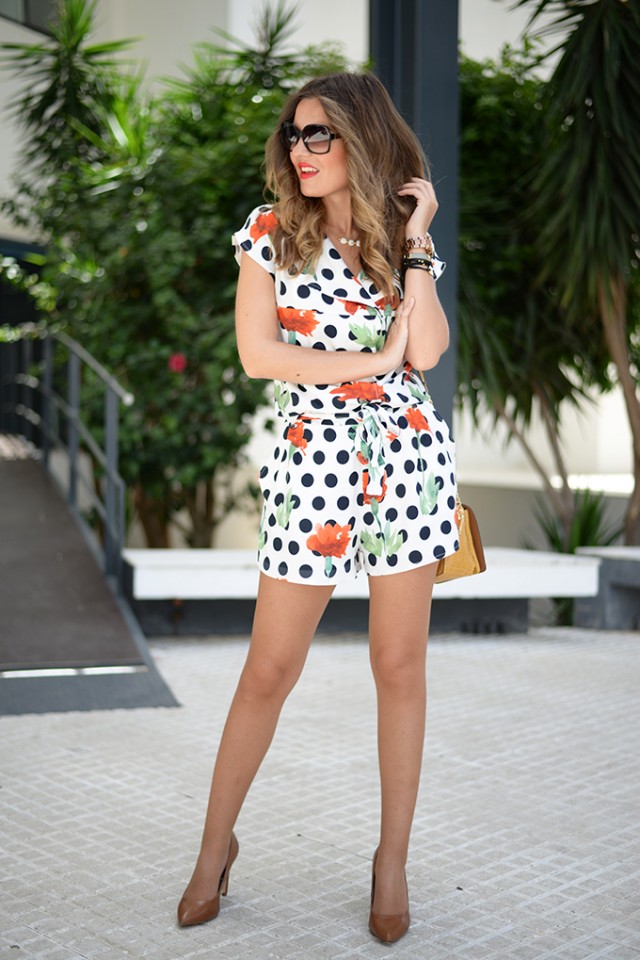 From polka dot blazers and jackets to shirts, tees, skirts and dresses, you can find anything you need in this marvelous print. But be careful when matching this print, because you can make yourself look like minnie mouse. Follow the these tips here and you won't have any difficulties.
If you want to wear polka dot top and skirt, then I recommend you to pick a top with smaller dots and a skirt with larger dots. Instead of choosing pieces with the same dot size, try mixing it up for more chic and stylish look.
You can also mix polka dot print with some other prints. But, be careful because you can easily overdo and look like a clown.
Make the polka dot outfit stand out by matching the polka dot piece with a bold color. A yellow, red, blue or any other color will go great with a polka dot skirt or top.
You can match your simple polka dot dress with a simple cardigan, blazer or denim jacket. For more chic look, you can add belt or some other fun accessories.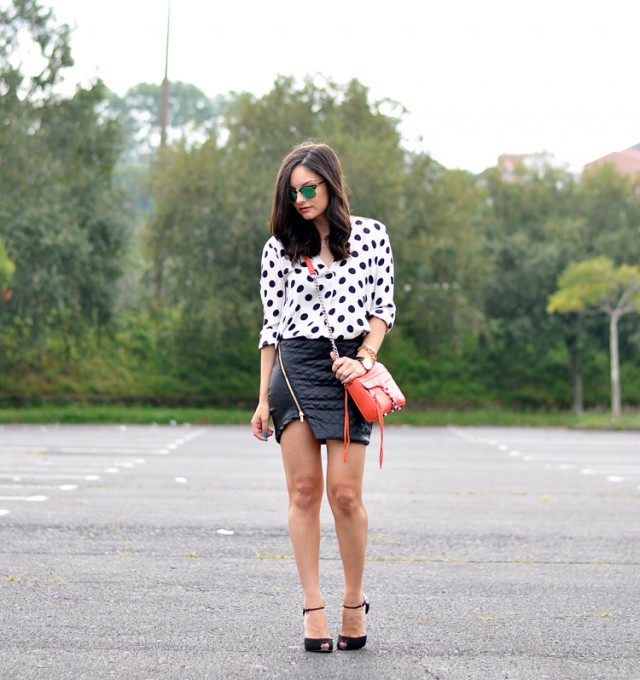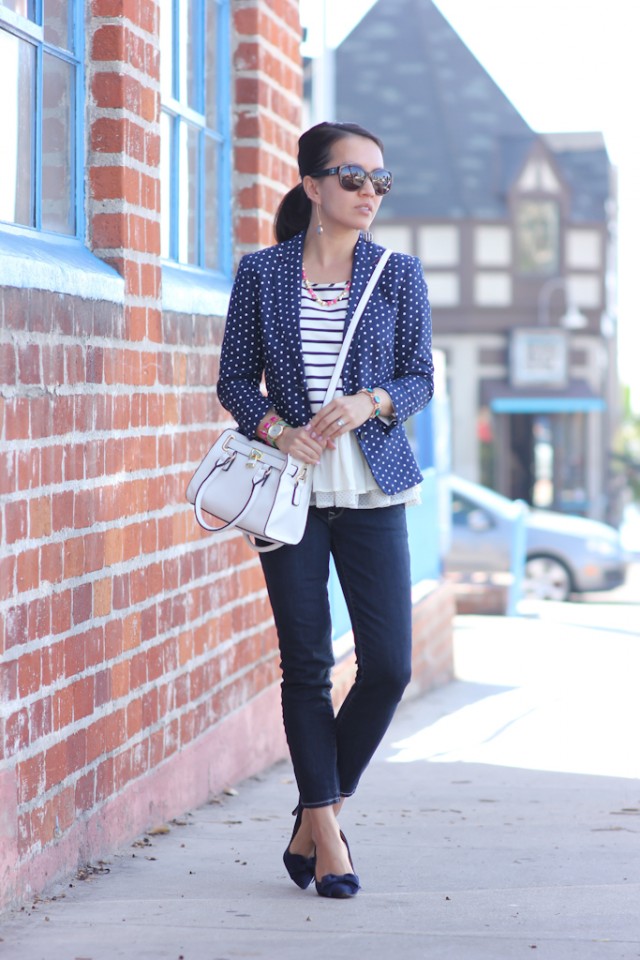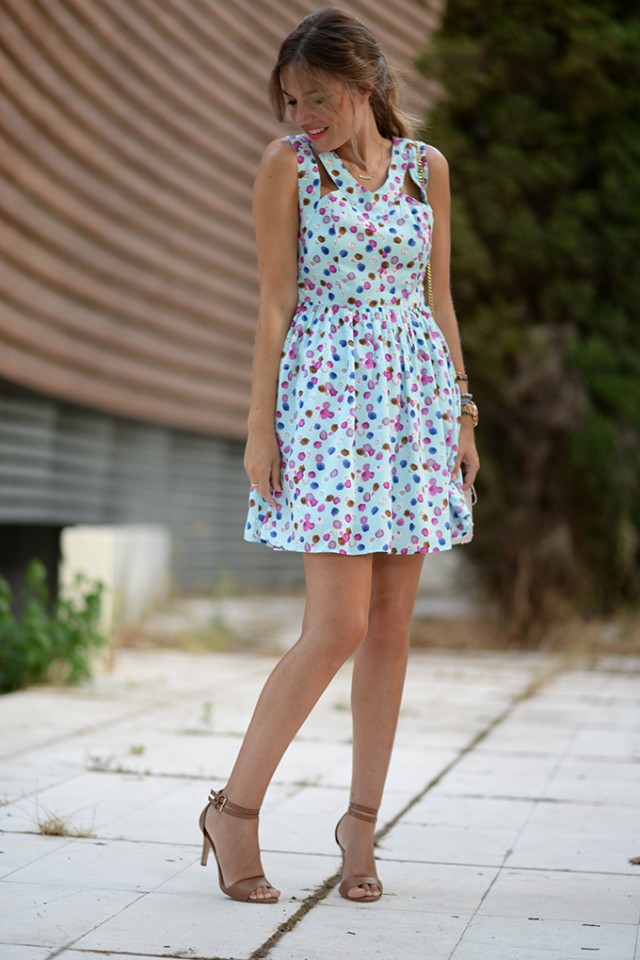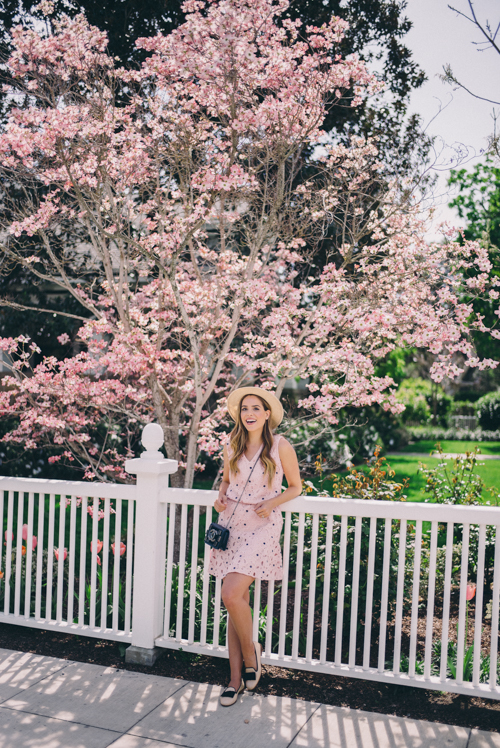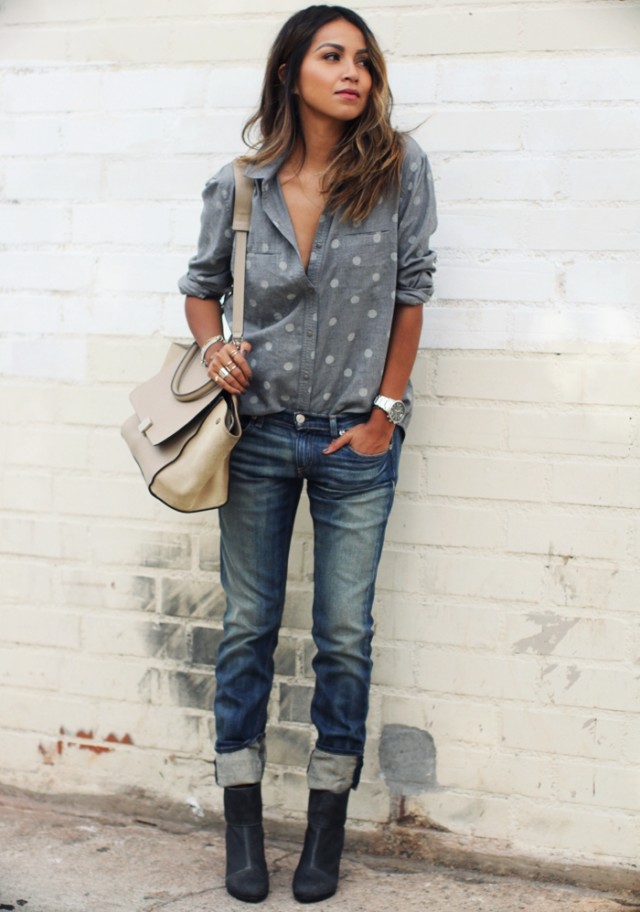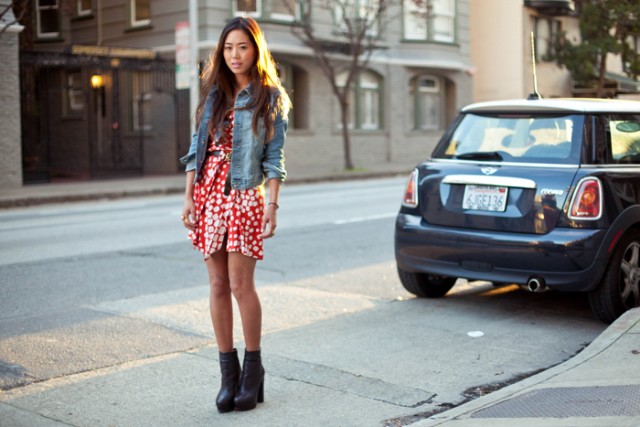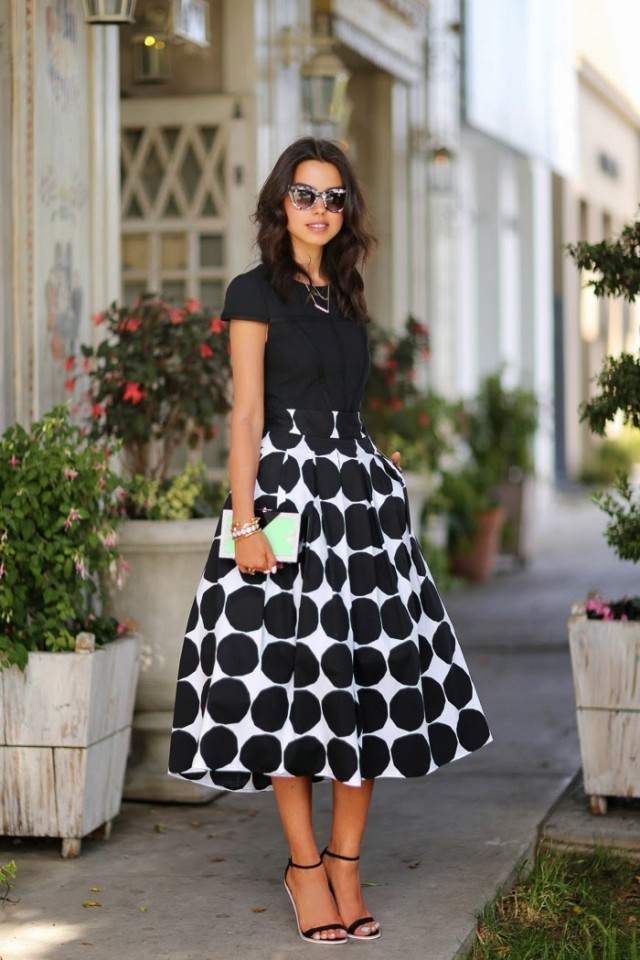 So, what do you think about these polka dots outfits my lovely divas? Do you find them chic and sophisticated and would you dare to hit the streets with a polka dot piece this spring? Which outfit is your favorite? I would love to know your opinion, so feel free to share your comments below. If you have some other fashionable combinations to show me, please share them too. Thank you for reading! Enjoy in the rest of your day and don't forget to stay up to date to the content of Fashion Diva Design!