Here comes another Monday morning, and you open your closet, asking yourself, "What should I wear today?" Another day where you find yourself frowning in utter confusion, even though you have a ton of clothes flooding your closet. Almost every one of us has this recurring struggle before getting ready for the day. But what if we told you that there are several ways to style those exact same clothing items without having to purchase anything else? Or that you can add a few basic pieces to renew your wardrobe entirely? Allow us to rescue you. Because we have got the perfect plan to sort out all your wardrobe woes! We bring you the Myntra Masterclass, fashion lessons by industry experts on Myntra.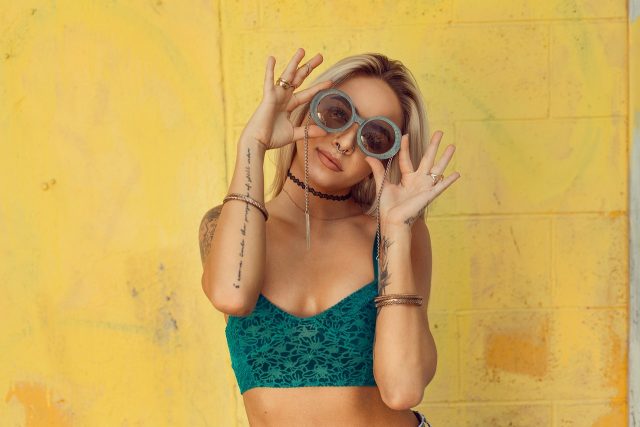 Become your very own style-master and get the finest fashion therapy sessions curated by professional stylists with Myntra Masterclass Reloaded. Celebrity stylists such as Amandeep Kaur, known to style Vicky Kaushal, Aastha Sharma, who dresses Aishwarya Rai, Sanjay Kumar, who has worked with Priyanka Chopra, and several others grace your screen. Each celebrity stylist has a special episode of their own where they discuss their vision on fashion. Myntra Masterclass Reloaded helps you create perfectly functional outfits with basic pieces for every occasion. What is interesting is that you can also get handpicked recommendations for each piece they showcase.
Myntra understands that fashion is for all ages and sizes. So, it is natural that the Myntra Masterclass Reloaded sessions would cover diverse apparel options, kid's clothing included.
Styling Tips for Girls
Being a parent has its own struggles, and we cannot imagine keeping up with children's fashion without a helping hand! "But what do I wear?" is already a big question most women ask themselves almost every day. Mothers, on the other hand, are faced with yet another equally testing question "How should I dress my daughter?". Flowy, little dresses with exaggerated details and playful prints are just one among the overwhelming number of clothing options for your daughter on Myntra. Figuring out suitable outfits for different occasions, what sizes to purchase for growing girls, what styles will stay evergreen, etc. are questions Myntra Masterclass Reloaded can help answer. Learn about what suits her and goes well with her personality in a few fun but informative sessions.
Styling Tips for Boys
Boy's fashion is often ignored since the fashion industry is busy catering to women. However, things have drastically changed on that front and men are now having their special moment. With stores brimming with vibrant superhero-themed T-shirts, quirky cartoon print footwear, and more, it is no surprise for boys too. As a parent, it may be difficult to know what is trending. This is the exact problem Myntra Masterclass Reloaded will help solve — finding outfits that will be in sync with what your little one wants so he does not feel left out. You can help your little boy discover and build a personal sense of style by signing yourself up.
Sign Yourself up for Myntra Masterclass Reloaded
No matter what, clothes are a constant in your life. And we feel fashion should be inviting for all of us and a powerful tool for self-expression. Myntra Masterclass is the perfect opportunity to make that a reality.
If you are wondering how you can sign up for Myntra Masterclass, it is really easy! All you have to do is :
Sign up for the Myntra Insider program.
Earn Insider Points by exploring products and making purchases.
Utilise these points to purchase the stylist session you wish to watch.
The frequency of lessons is as high as two per day, with a duration ranging from 20 to 30 minutes each. Remember, the Myntra Insider program is absolutely free of cost. Discover what fashion means to you and sign up for a session of Myntra Masterclass Reloaded today!