Hey my dear fashionistas! How are you? I have shown you so many interesting combinations that you can wear this fall. I have also shown you what is trendy and what you should definitely wear! For today, I have made you an amazing article that is called "Lovely Ways to Style Yellow This Season".
I love every shade of it, and I have updated my wardrobe with some fantastic pieces, what about you? Do you fancy wearing yellow? I wanted to inspire you and awaken your creativity, so I have selected some fancy combinations that feature yellow coats, scarves, pants, skirts… These combinations will show you how you can wear and style yellow without any difficulties. So, let's take a look at the gallery below! Enjoy and have fun!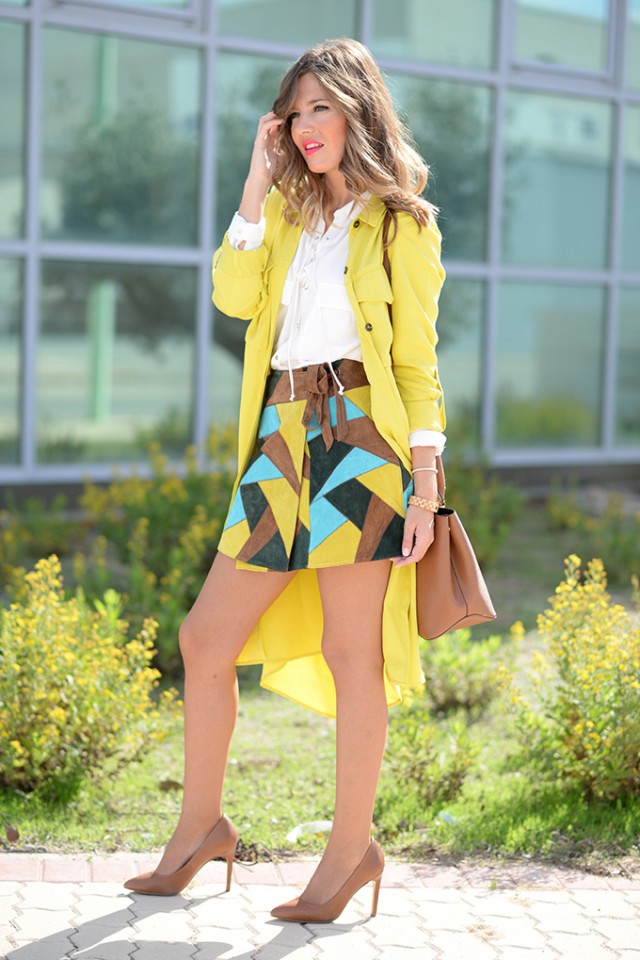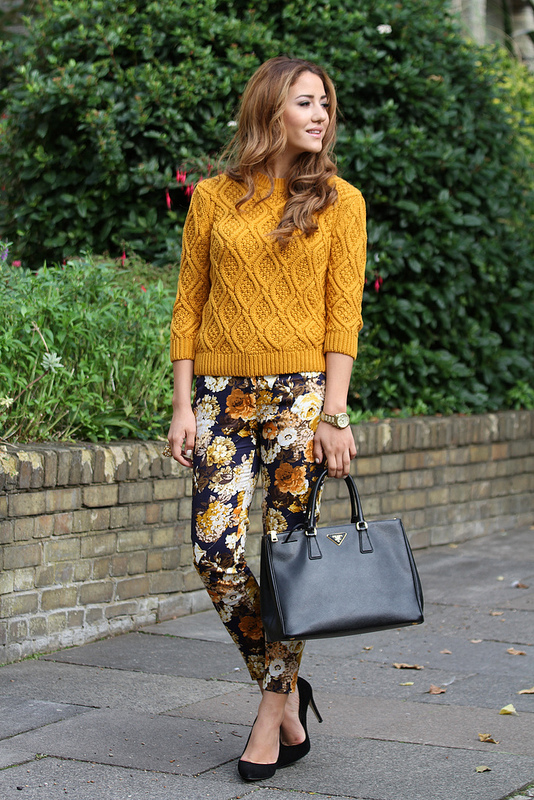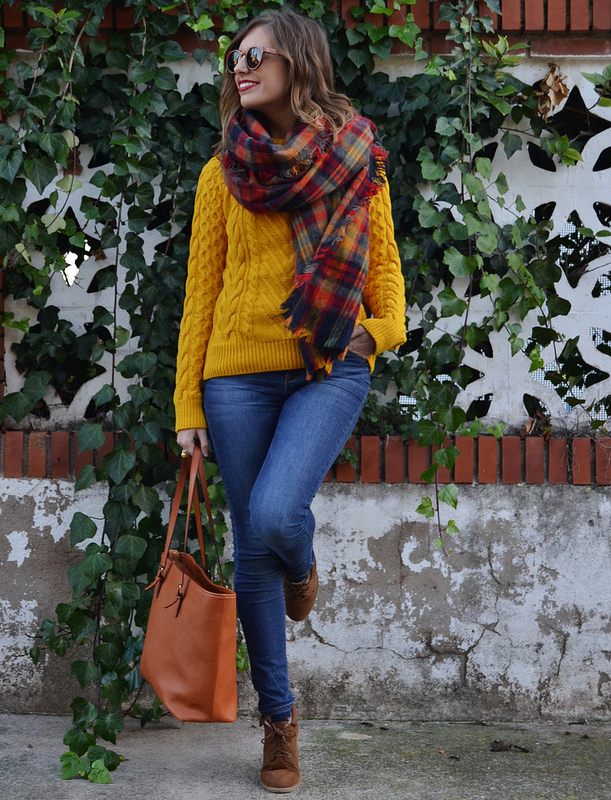 Mustard yellow is one of the hottest colors that girls choose to wear this fall. The fact is that this color can't be worn by everyone, but those can wear it, there are million ways to style it. I love matching mustard with burgundy. These two fall colors will make you look stylish and sophisticated. Mustard looks great with browns, black, navy and white. You can add an accent to your outfit with a mustard yellow scarf and make it more dramatic and stylish, or you can pick some simple clothes, like head to toe black combination and beautify it with a mustard coat. You can also find many interesting sweaters in this bright color, that will keep you warm and stylish in the freezing days.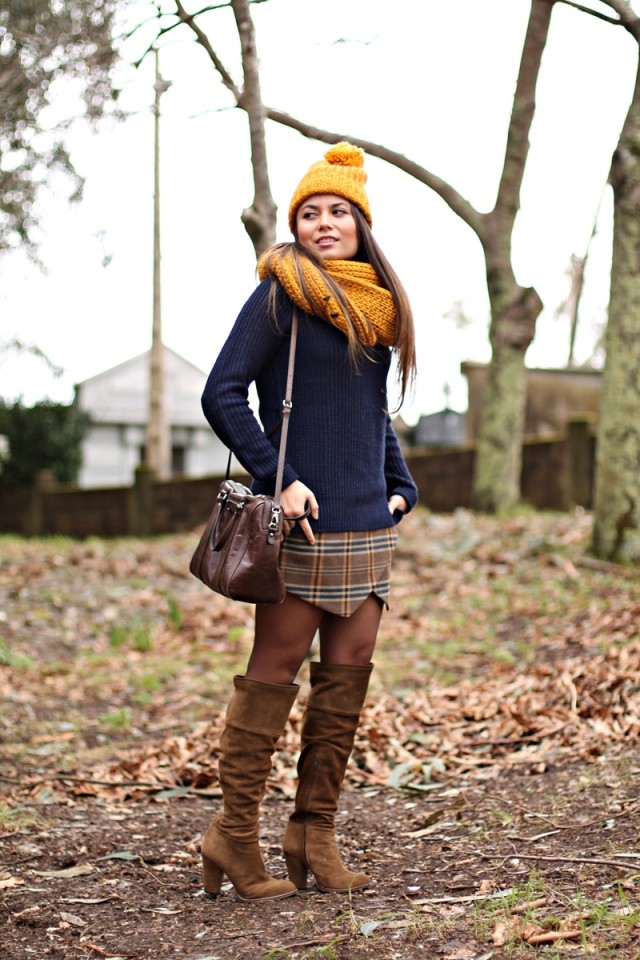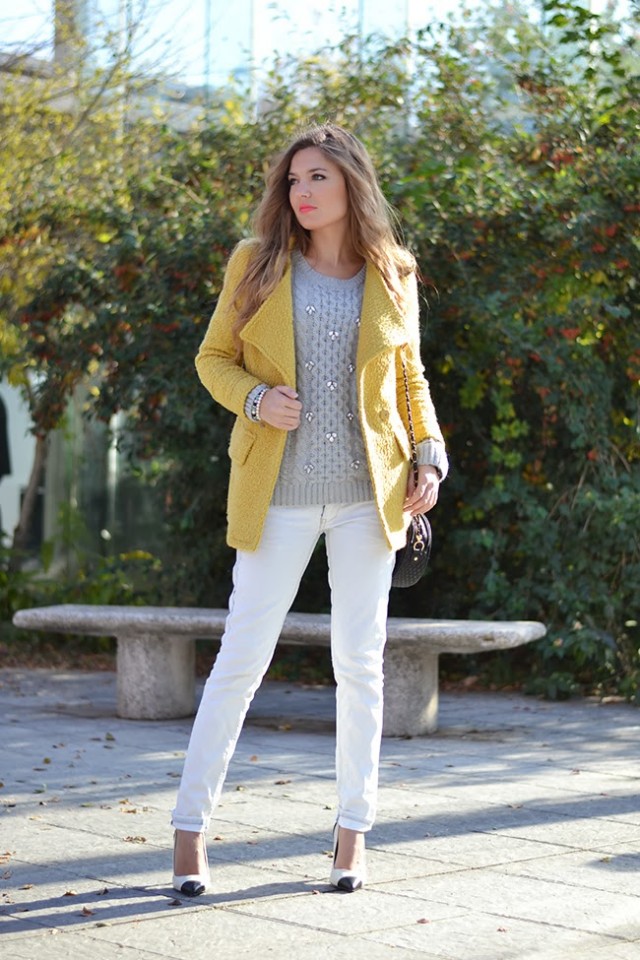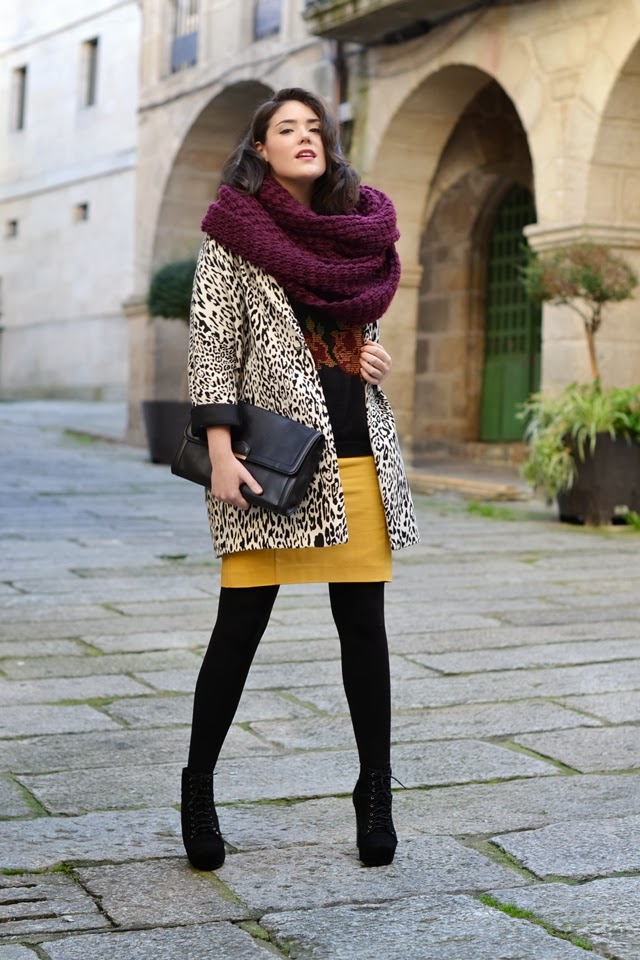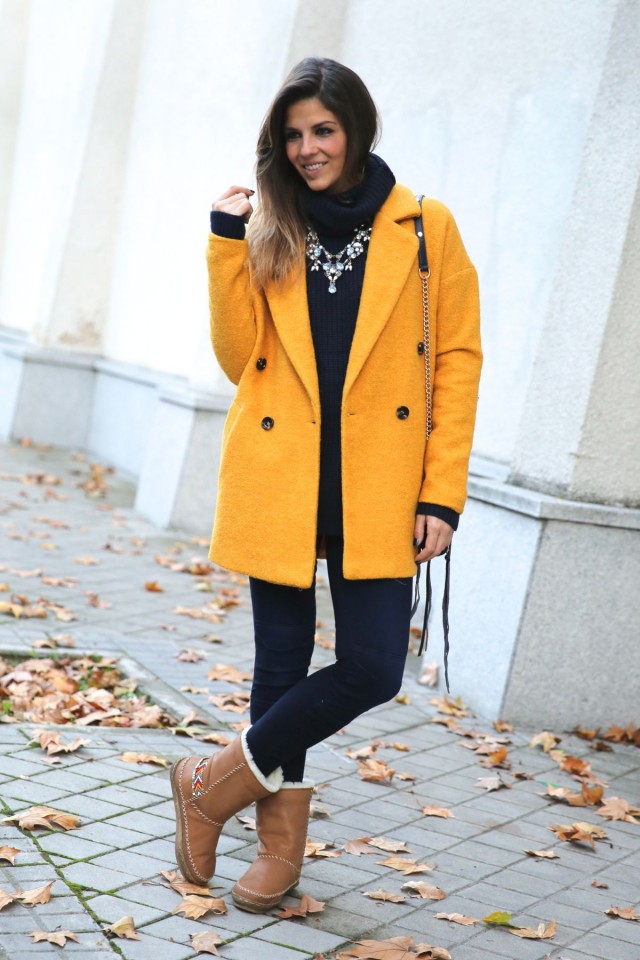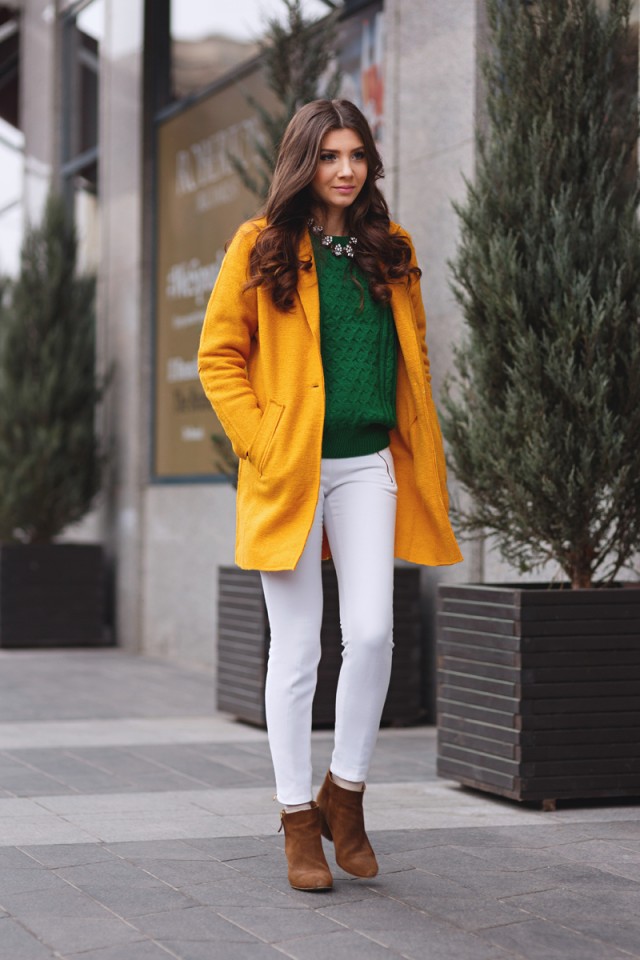 If you are not into this color, you can still follow this trend, by refreshing your outfit with a yellow purse, heels or sneakers. Find some comfortable pair of yellow shoes and match it with cozy and warm swearers or knit dresses. Mustard looks great with grey, so you can find your grey dress and wear it with mustard heels and bag.
I really like the combination below, I would like to wear it to work. The pants are classy and the sweater looks very warm. The shoes and the bag make the outfit more elegant.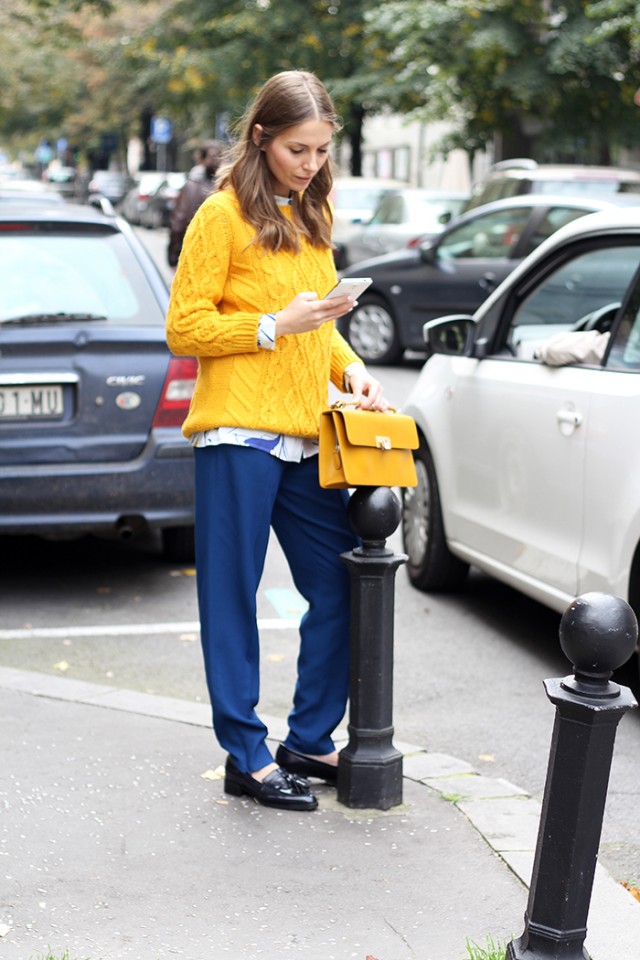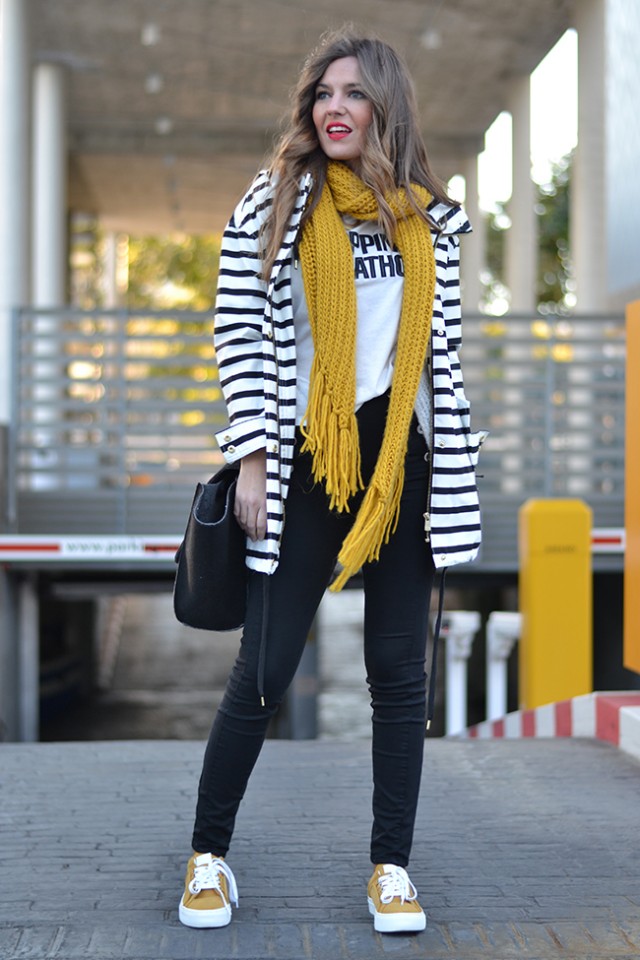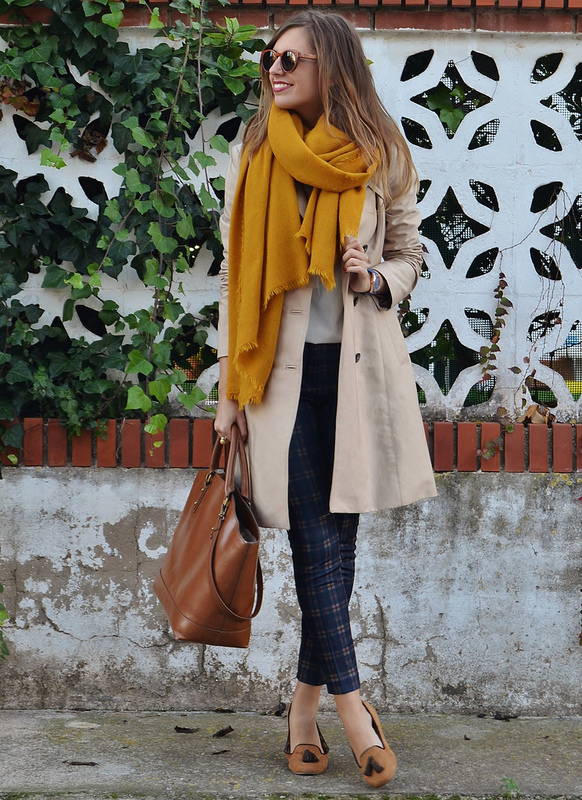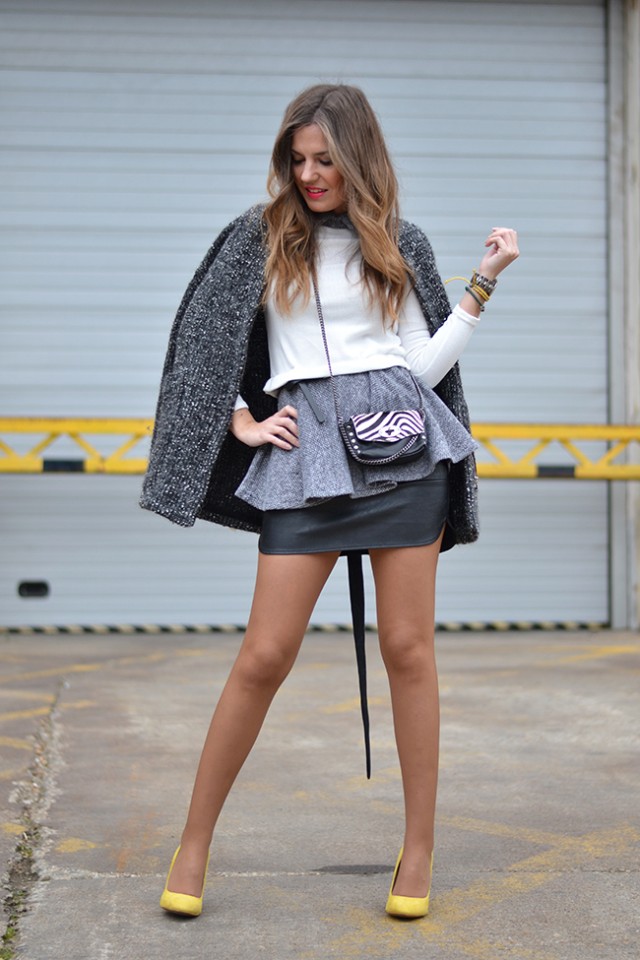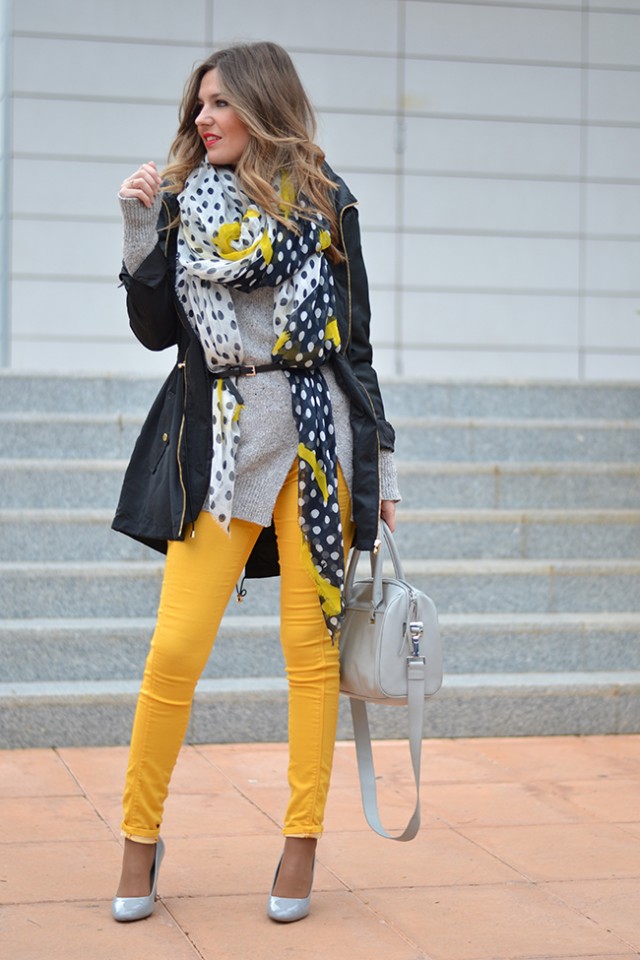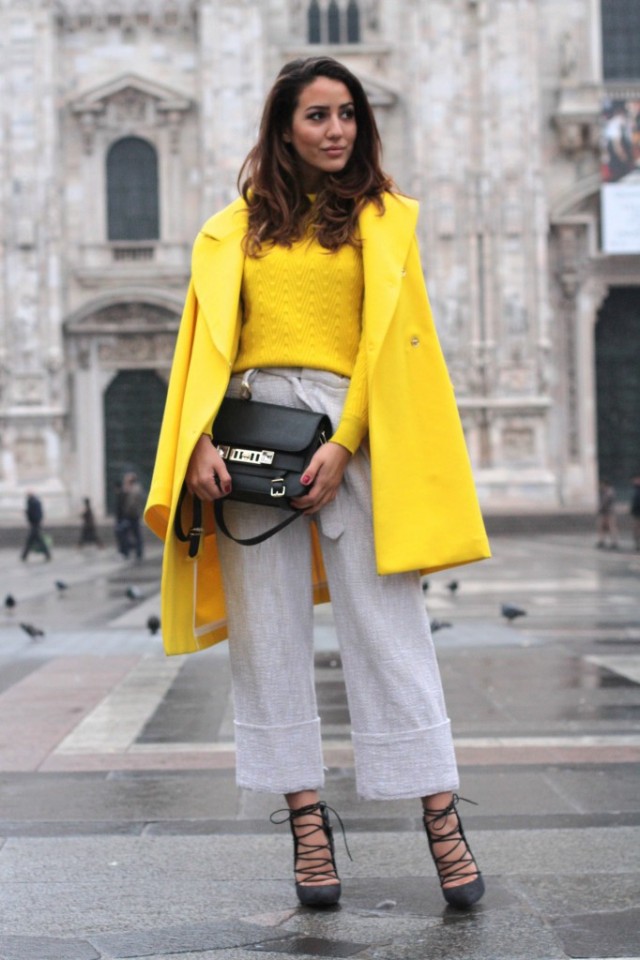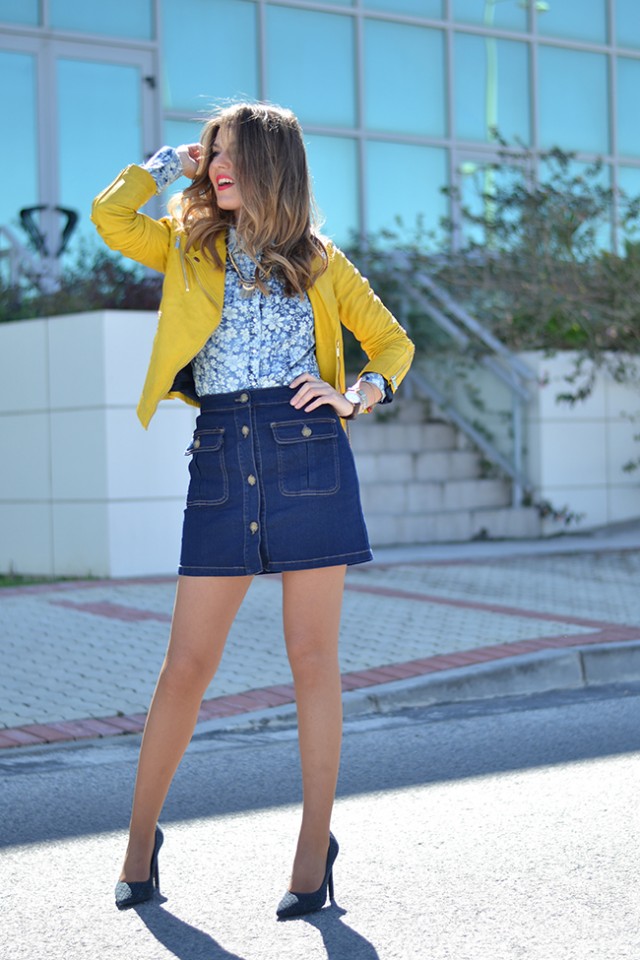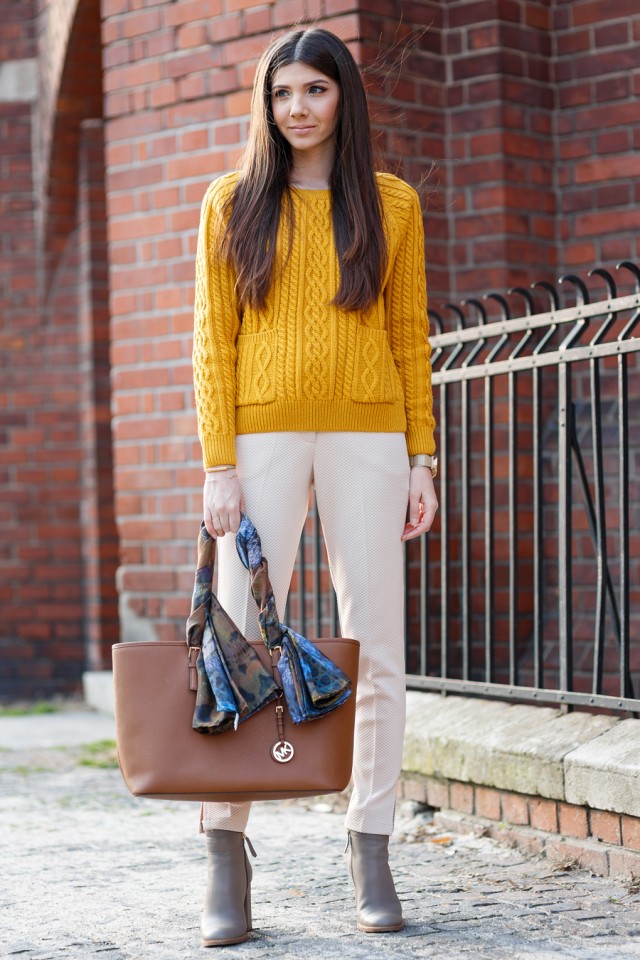 I hope that you like these amazing outfits and you will copy some of them? Which one is your favorite? Would you update your wardrobe with a yellow piece? If you have some other interesting and stylish combinations to show me, please feel free to leave me a comment below. Thank you for reading! Enjoy in the rest of your day and don't forget to stay up to date with the content of Fashion Diva Design!