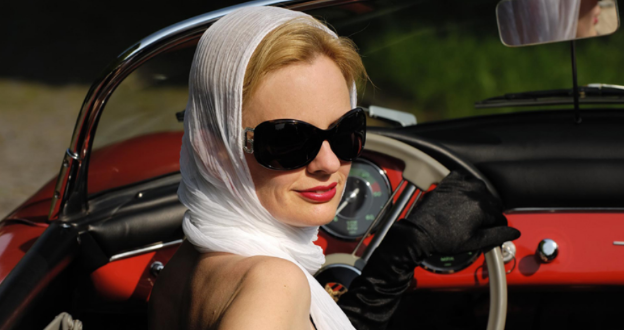 If you're male or female and are riding in a convertible, the wind blowing as you listen to the best New York Songs about cars with the top down, you can mess up your hairstyle and leave your hair in knots. But regardless of whether you own the convertible and drive in it often, or you are simply riding in it one time with a friend, there are things you can do to help keep your hair looking great both while you are in the car and as soon as you are done with the ride. Here are a few of the things that can be done to keep your hair looking great while riding in a convertible.
Go For a Pulled Back Hairstyle
If you are planning on riding in a convertible, try to go for a pulled back hairstyle. There are many different hairstyles you can select from including braids, top knots, buns, or ponytails. When you pull your hair back, it is less likely to blow all over when the wind is blowing. Depending on the length of your hair, you may need to bring along some hairspray and bobby pins to tame any flyways that develop during the ride. But most people's hair will remain in relatively good shape if they pull it back before riding in a convertible.
Wear a Scarf
If you cannot or do not want to pull your hair back, consider wearing a scarf over your head to protect your loose hair while riding in a convertible. You have likely seen the promos for the movie "Thelma and Louise" where both women are wearing scarves while riding in a convertible. This is the look you will want to go for. Tie the scarf on your head and then secure it in place with bobby pins to ensure it does not go flying once you hit the open road. The scarf basically weighs your hair down and keeps it from blowing around. One simple scarf can help you avoid hair strands obstructing your view as well as having to take a defensive driving course for causing an accident.
It can also keep your 'do from becoming tangled and help it to remain straight during the ride. Once you get out of the car, flip your hair upside down and brush it. This will remove any tangles that developed while fluffing up your hair that may have been weighed down by the scarf.
Spray in a Leave in Conditioner and Go with the Flow
If it is a warm day, you may want to forego blow-drying or doing your hair at all before going for a ride in a convertible. After getting out of the shower, towel dry your hair and comb it with a wide-tooth comb. Then throw in a leave in conditioner or wave activator and go on your ride. The wind will help to dry your hair while giving you a messy, tousled look that is currently in style. After you get out of the vehicle, your hair may be a bit tangled. Use your fingers to brush through any knots that are present or use your wide-tooth comb again. Do not use a soft-bristled brush as it will cause your waves to look frizzy.
Keeping your hair looking great both during and after a convertible ride is no easy task. As such, you need to be realistic. If you are going to a wedding or other fancy event and have your hair done up for this special occasion, it may be best to skip riding with the top down. This ensures your hairstyle will not be ruined. But for every day outings and hairstyles, the above tips will help you keep your hair looking manageable after the ride is over.