Hey Fashionista, your Fashion Addict is here with a new article called How to Wear Shorts on Sunny Days. There are always questions like what to wear, how to wear it, what color to choose and etc. but Fashion Diva Design is always here to give you the answers.
The shorts are always IN for this period. Don't be afraid of showing your legs. Cute shirt and fancy shorts are perfect match for the sunny days. Choose your favorite and make the best combination, the one that reflect your style and who you are. Look at the gallery below and inspire yourself!
How to wear Shorts!?
High Waisted Shorts are trendy this season. And this dotted shorts below can accentuate your best features and they look lovely with a gorgeous crop top.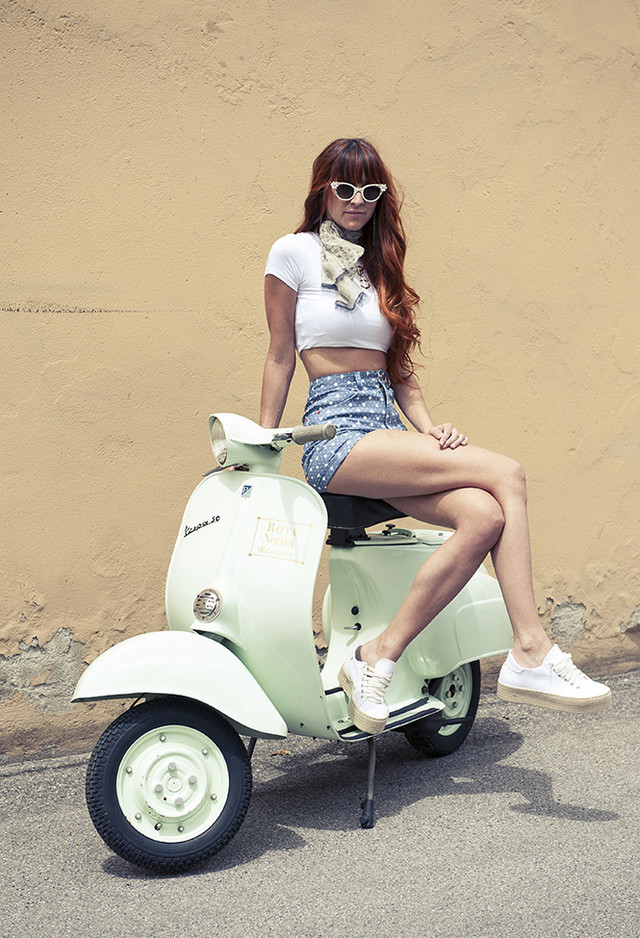 So fancy and modern. High waisted shorts and animal print… I love this outfit!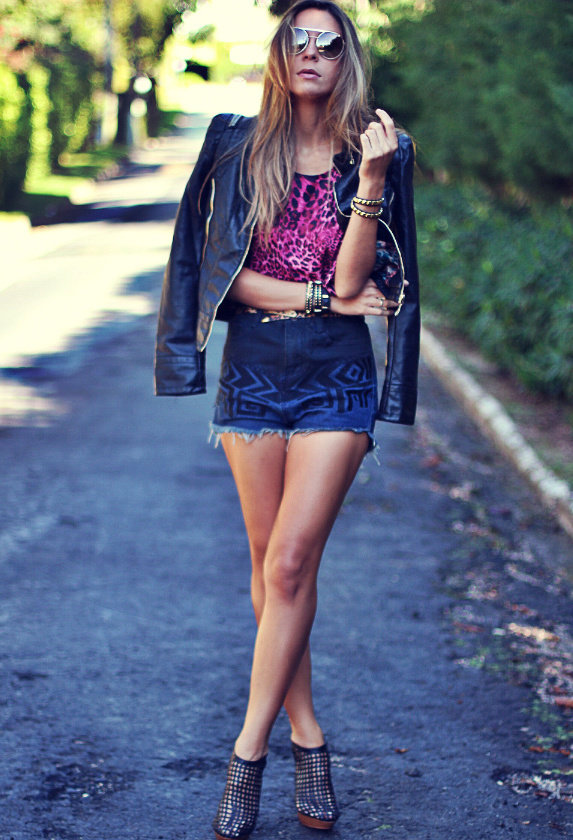 Glamorous! I'm speechless! The girl knows what she wants and obviously knows how to match it.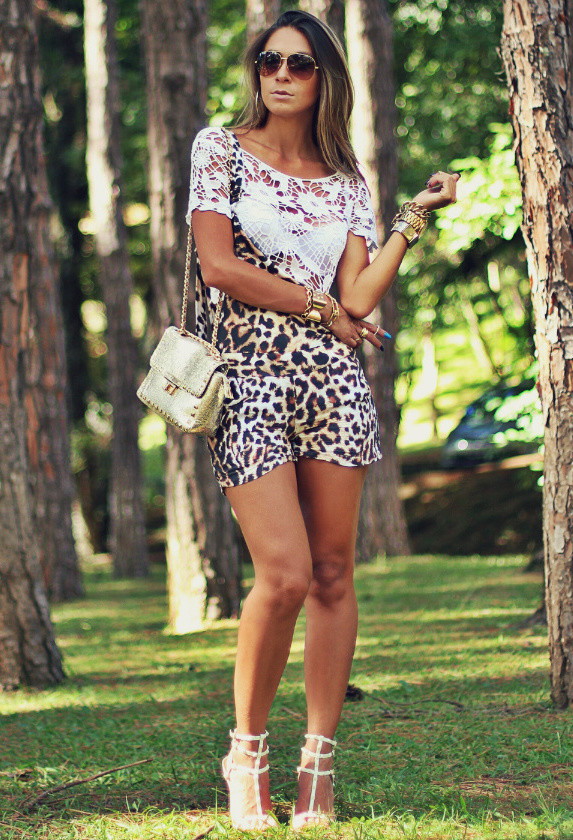 So simple and so beautiful. Golden, black and white – perfect combination!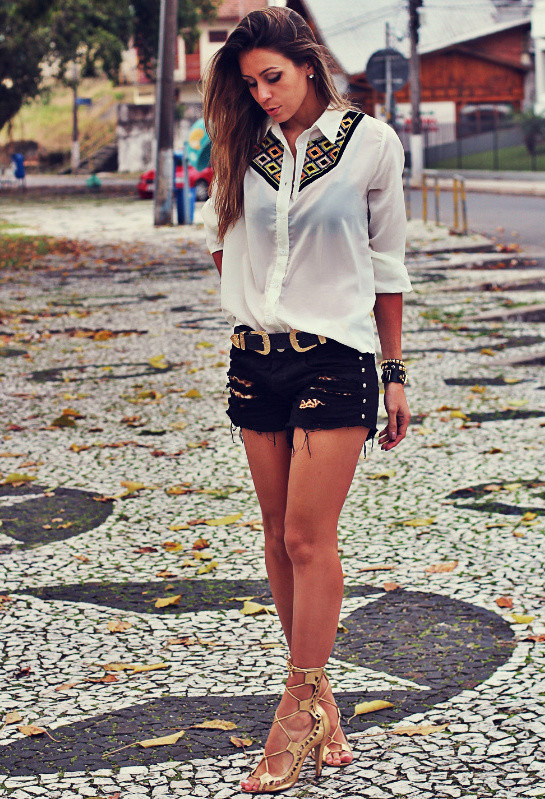 Denim shorts are always trendy and you can match it with everything. You have too many options to choose from, from simple t-shirts, to fancy shirts and blouses. I really like the one below!
image via chicisimo.com
Colorful and trendy! The girl looks fabulous.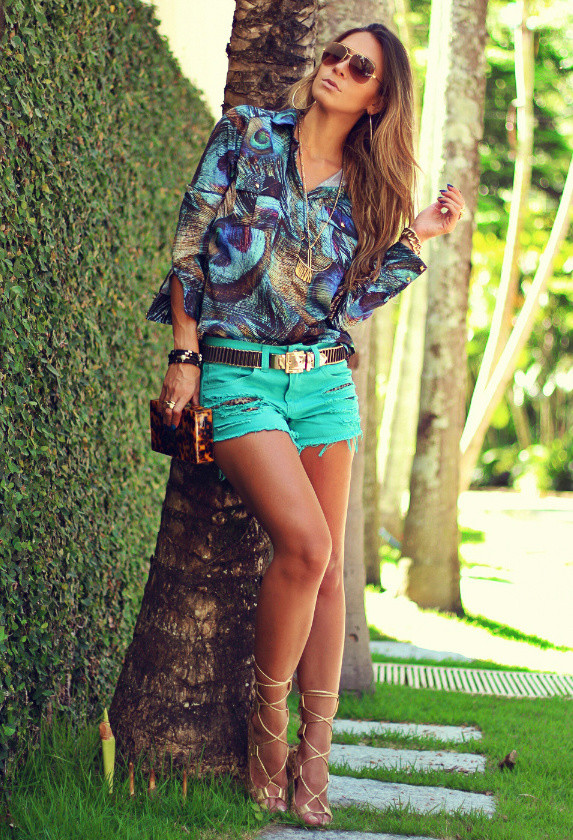 When you don't know what to wear and you want something more elegant the combination below is perfect for you!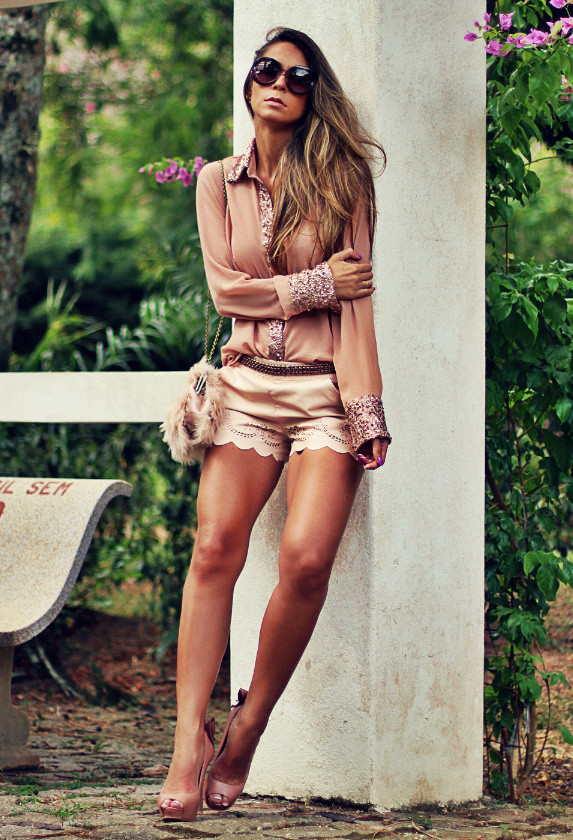 I don't like the wrapped shirt but I like the rest. What do you think?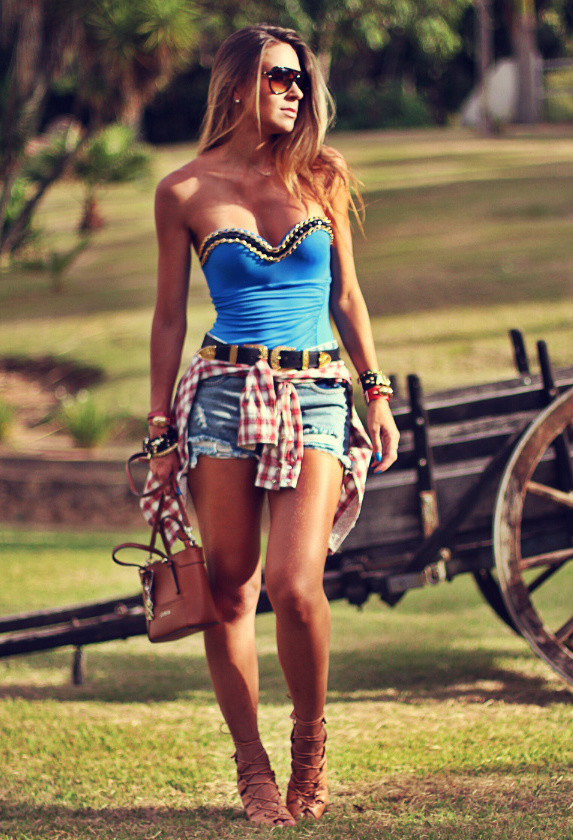 Lovely shorts with simple white shirt.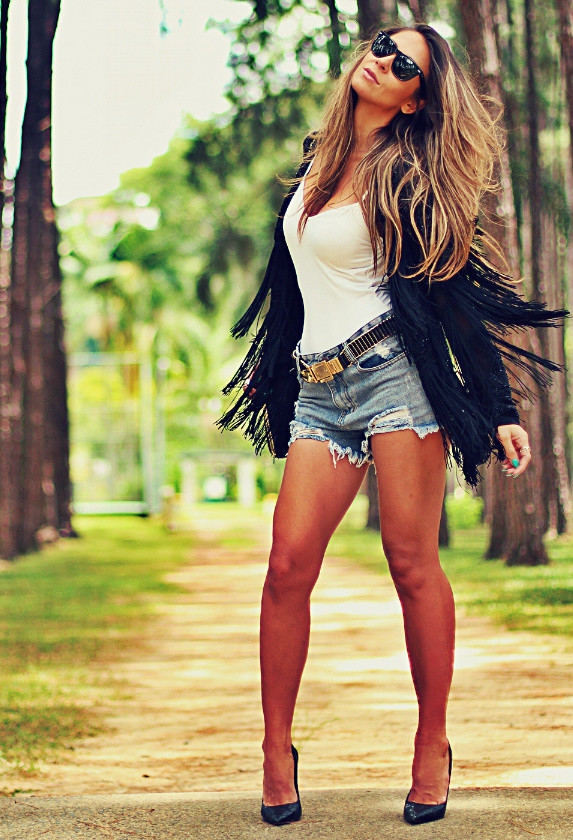 Navy look. I like it so much!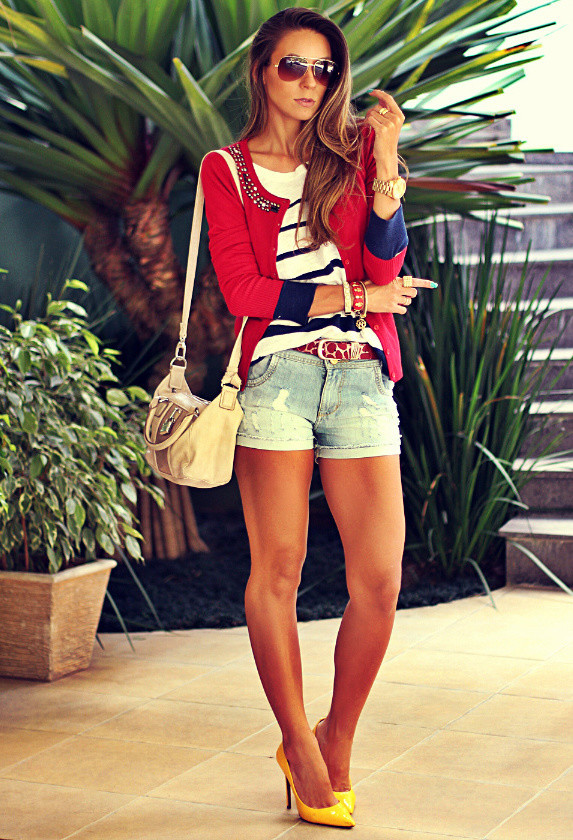 Too much denim. Why not!? It looks fabulous.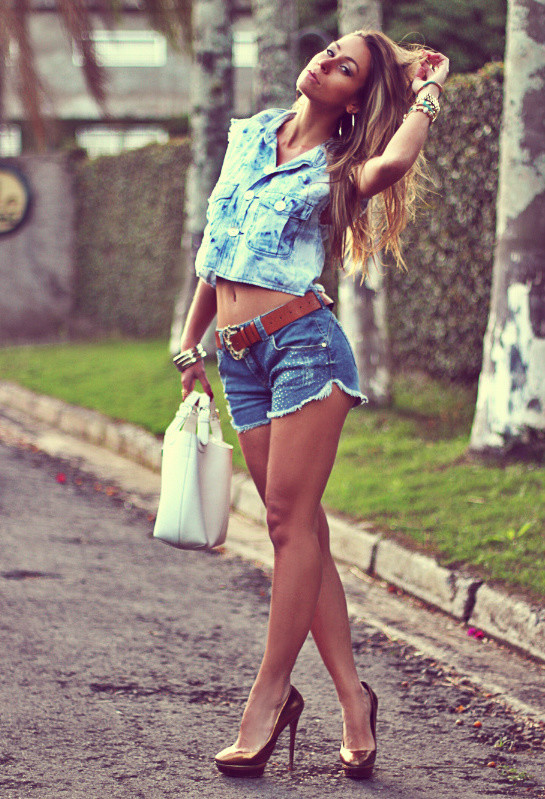 Stunning look!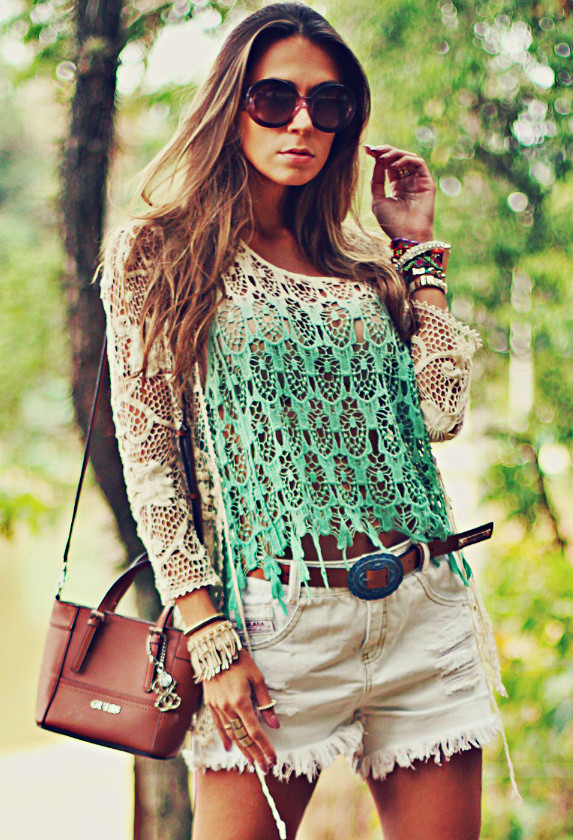 White princess!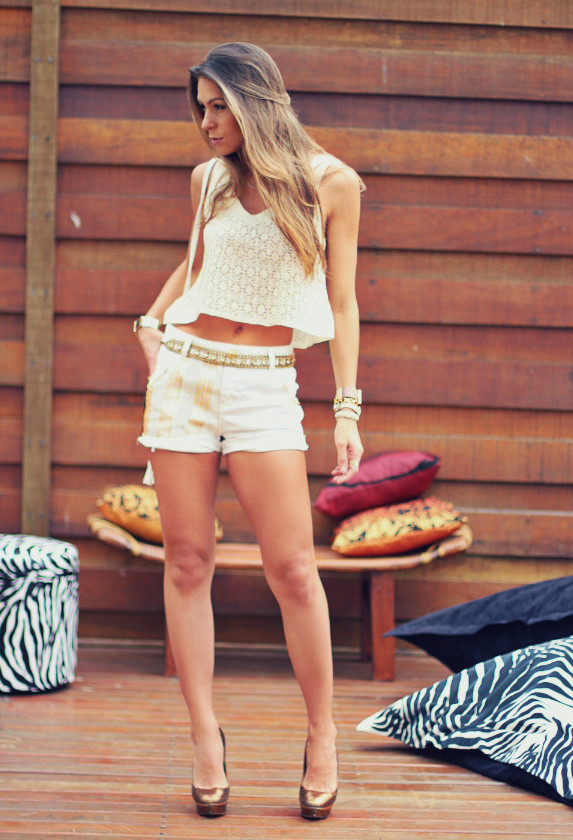 You can still wear your leopard print shirt with a trendy shorts.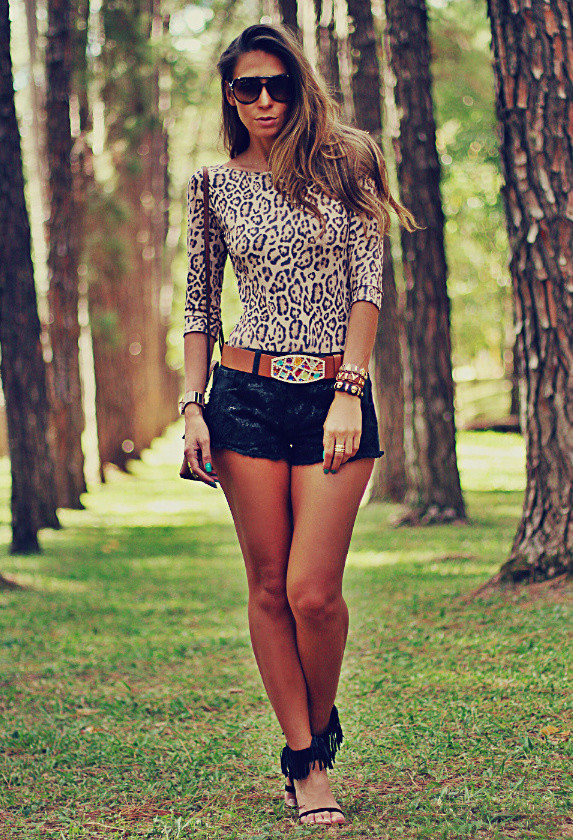 Floral shorts can be your option! Why not!?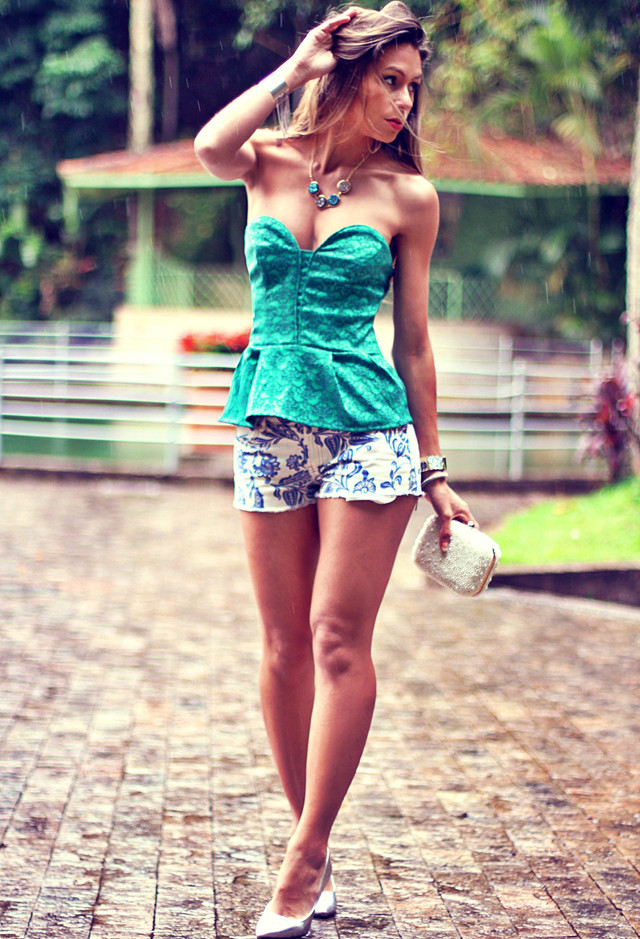 Trendy look just for Diva like you!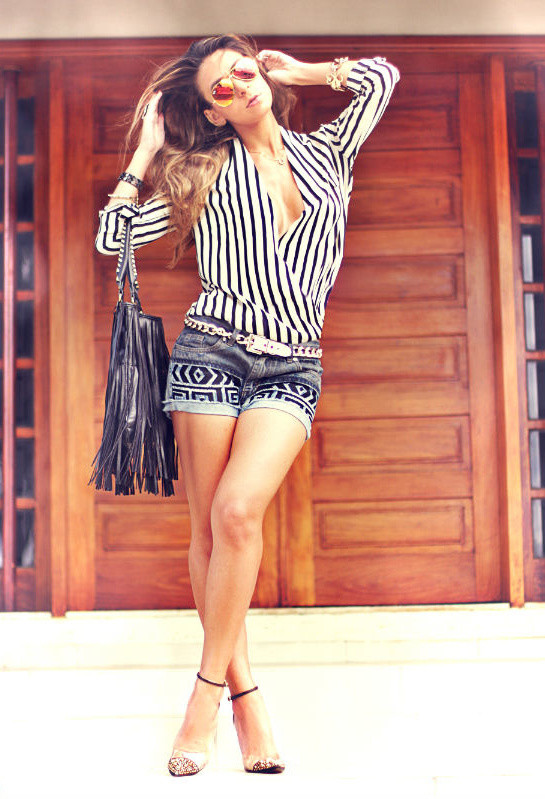 Animal print and shorts, lovely!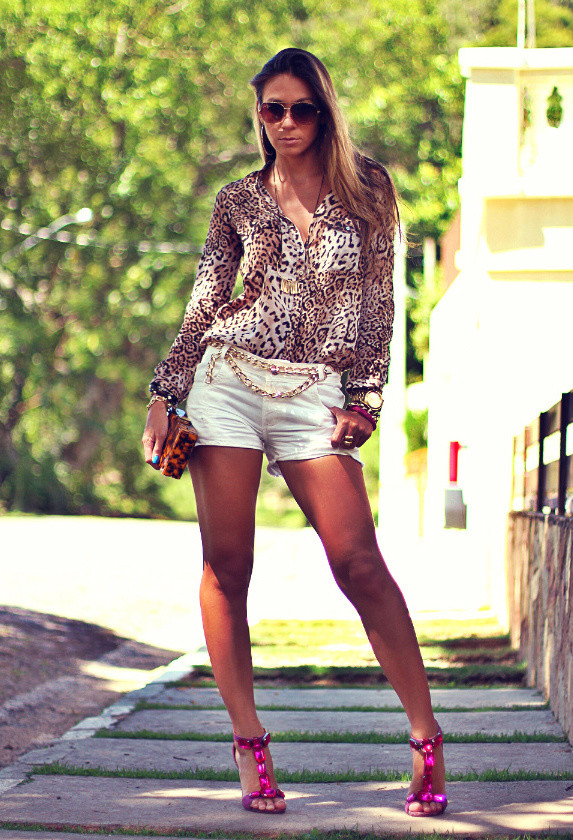 Sporty and beautiful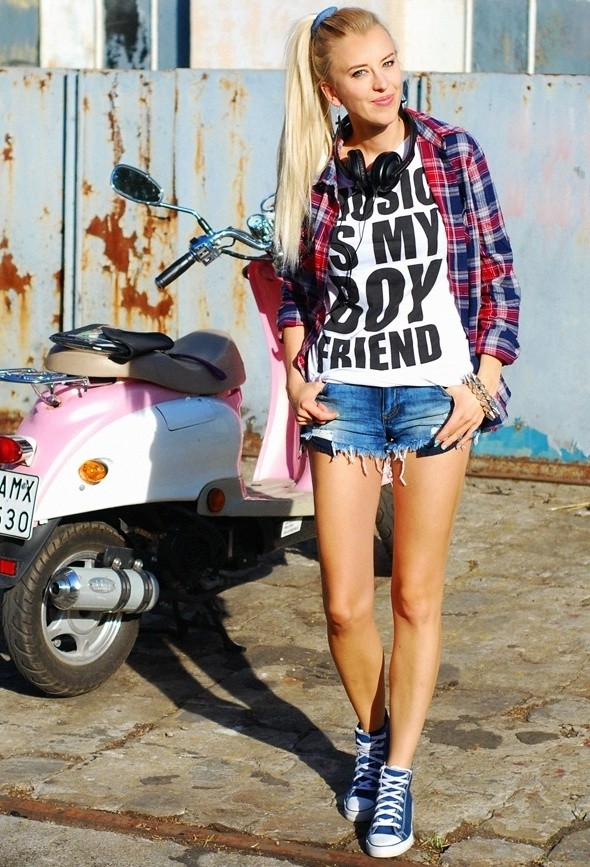 Beautiful look only for fashionistas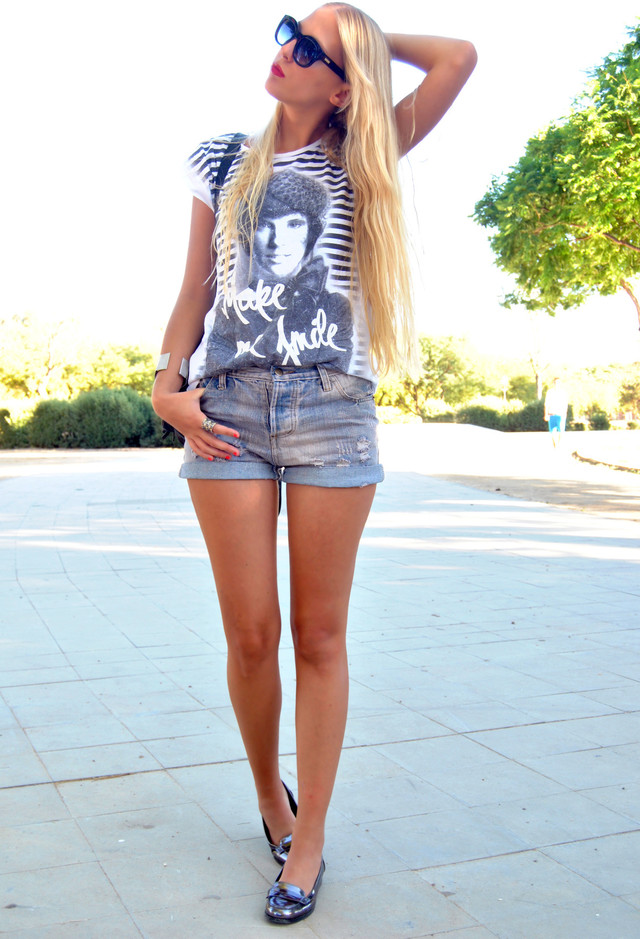 Simple shorts can look so fabulous, combined with the right pieces. Look at the girl below, she looks fantastic.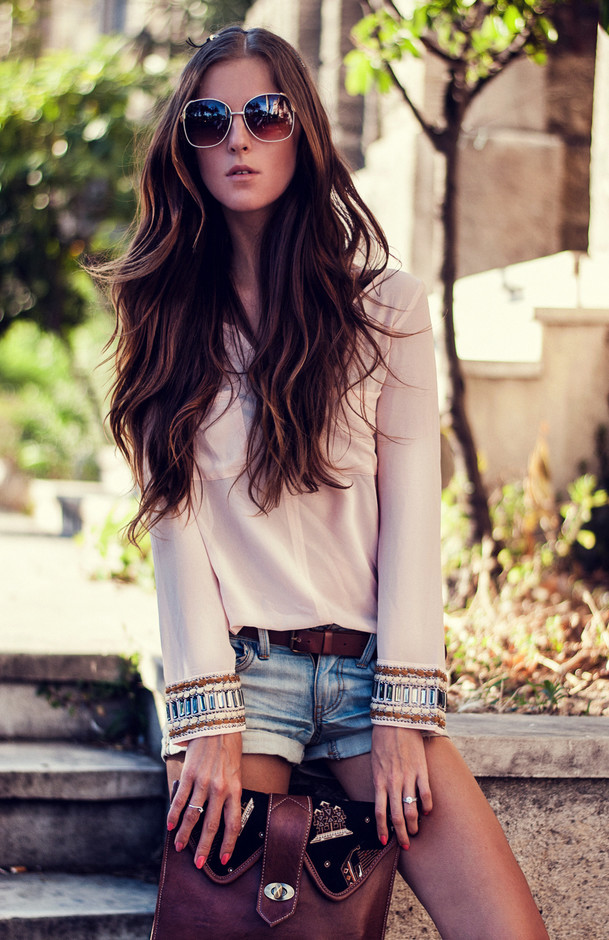 Trendy outfit. Copy it!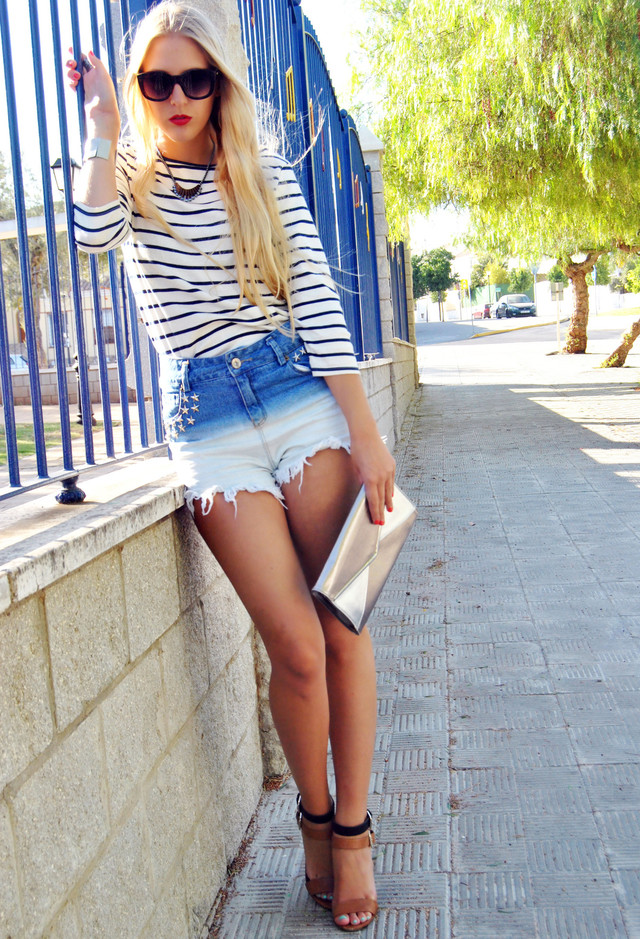 Simple and beautiful