Looking for some help on how to combine a cool Outfit With Sneakers? I have some inspiring ideas to share with you. Once you get through them, you will be able to put up the best casual trendy outfit.
Sneakers are out favorite footwear. One can't simply wear heels all the time. But, comfort doesn't have to come before style. You can always put up a stylish outfit with sneakers, without having to sacrifice comfort. Your feet will be thankful!
Remember that you can wear them during winter too. here are some tips and ideas: BEAUTIFUL CASUAL OUTFITS WITH SNEAKERS TO WEAR THIS WINTER
We have seen so many bloggers rocking the casual trendy look with sneakers. Can you really put up a great outfit with sneakers? Absolutely yes. You can look so stylish and trendy while being comfortable at the same time. The secret trick is to balance things out. You shouldn't wear sneakers with hoodies or sportswear. Instead, combine sneakers with skinny jeans, casual trousers, and even casual dresses. I have gathered some proven combos that always work. It is up to you to check and copy them!
Mom jeans+A nice bag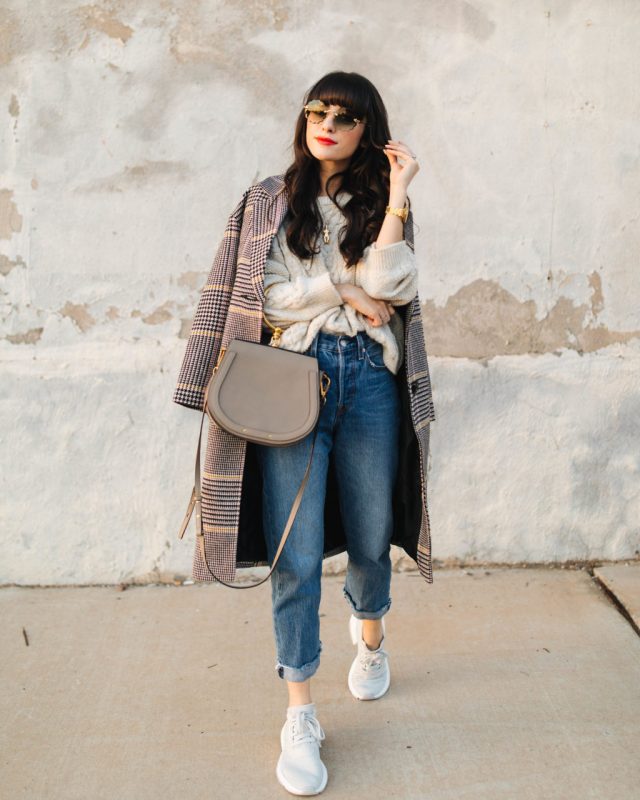 Layered neutrals+White sneakers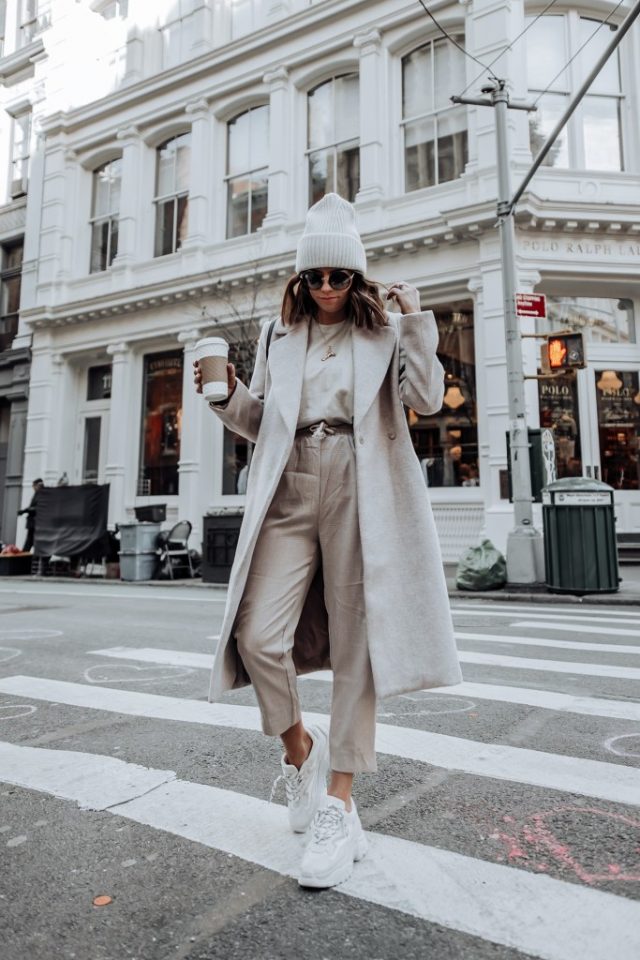 Bomber jacket+ripped jeans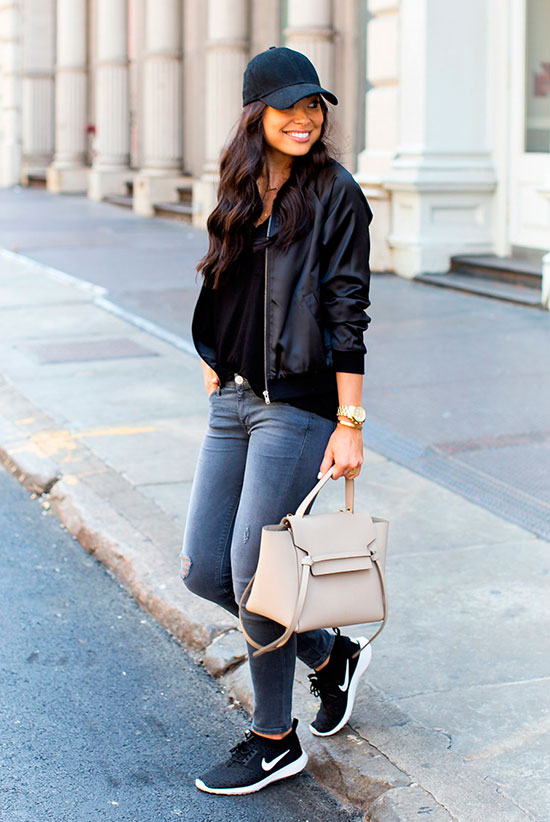 Silky top+black jeans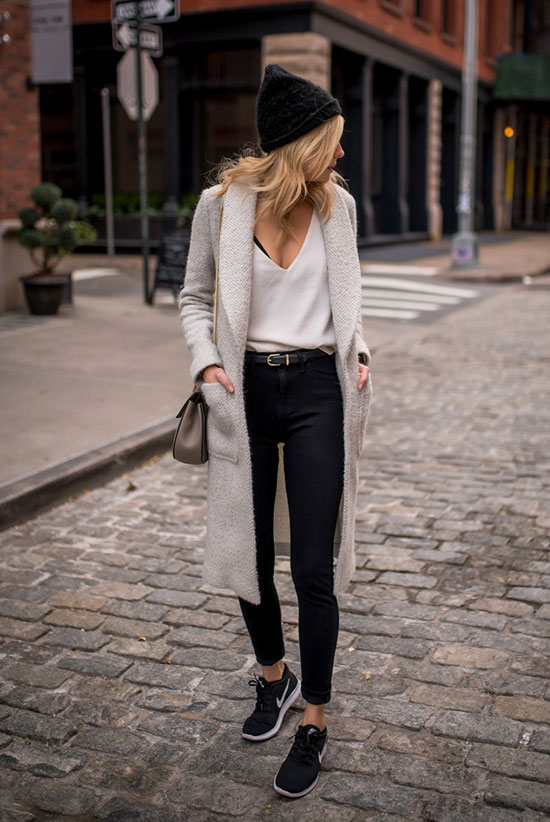 Basic black dress+Denim jacket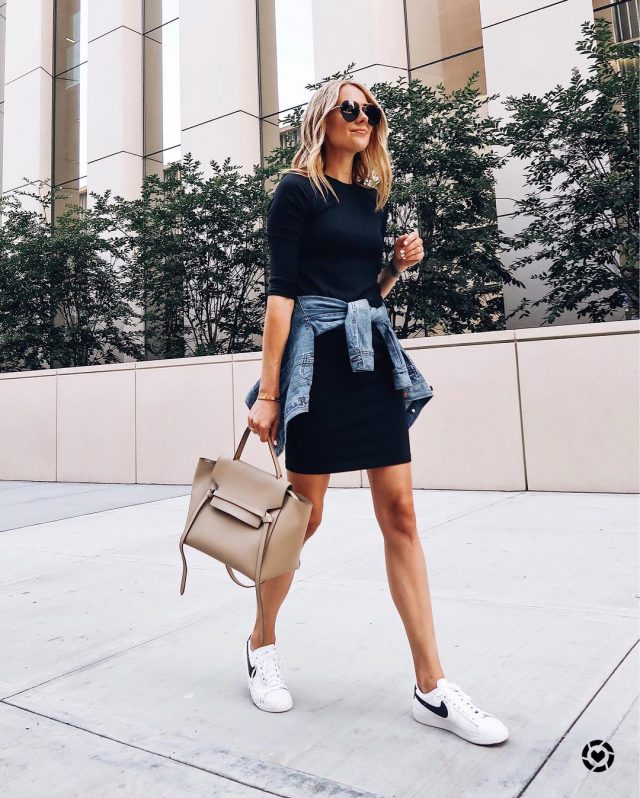 Midi leopard skirt+black sweater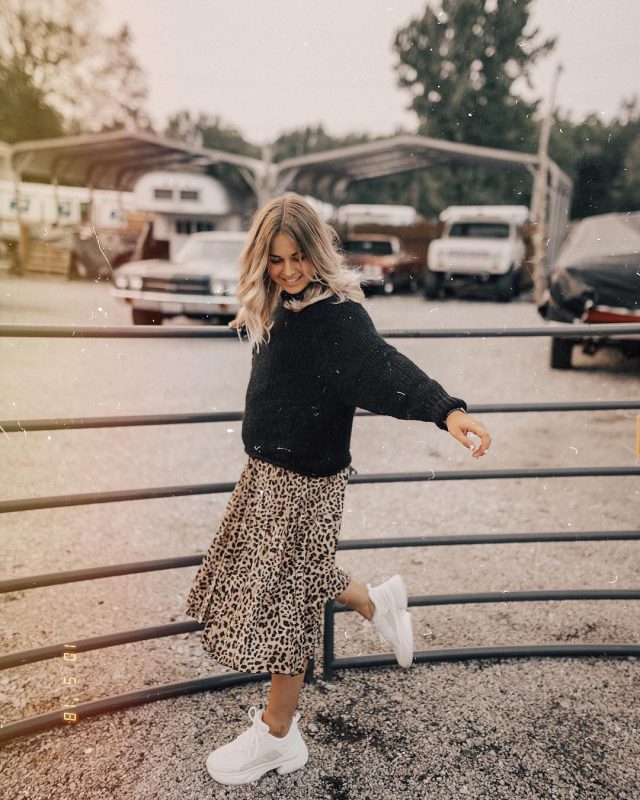 White shirt+your favorite pair of sunglasses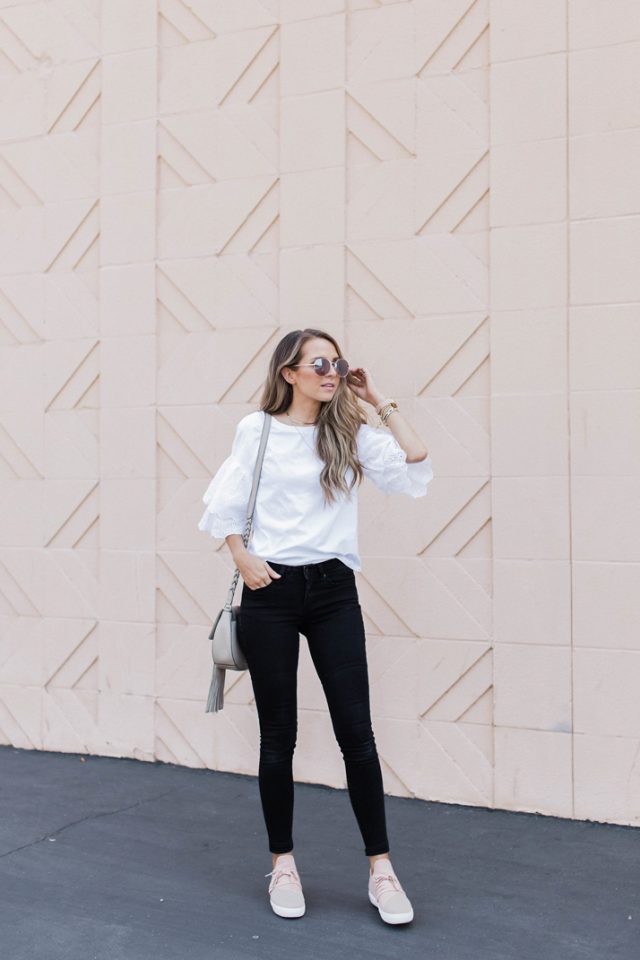 Black T-shirt+Black blazer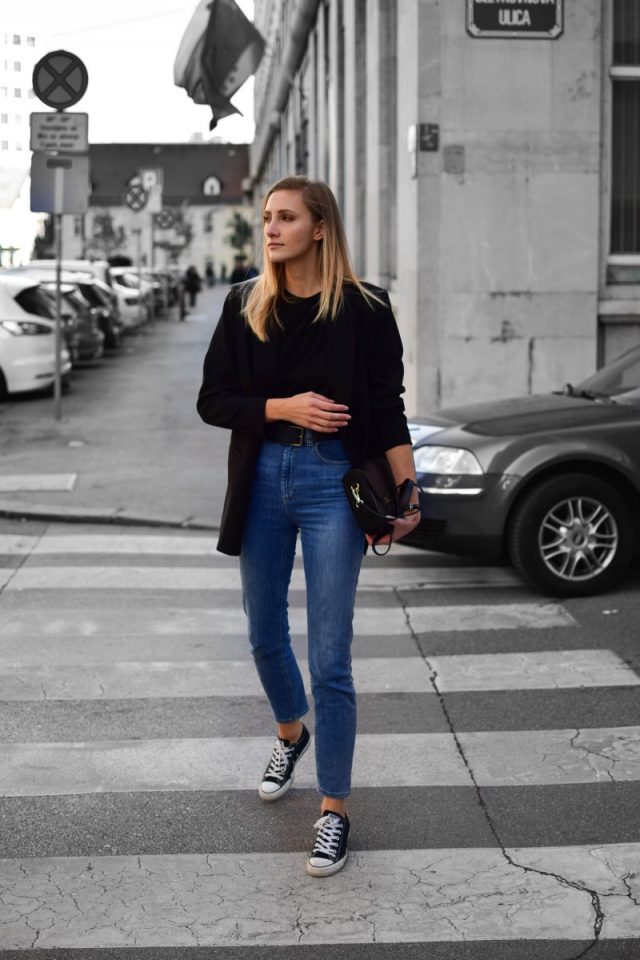 Chunky knitwear+coat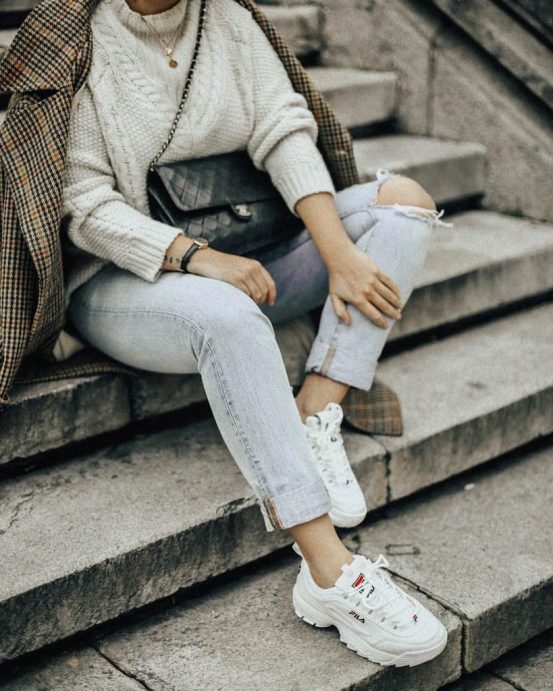 Checked trousers+Graphic tee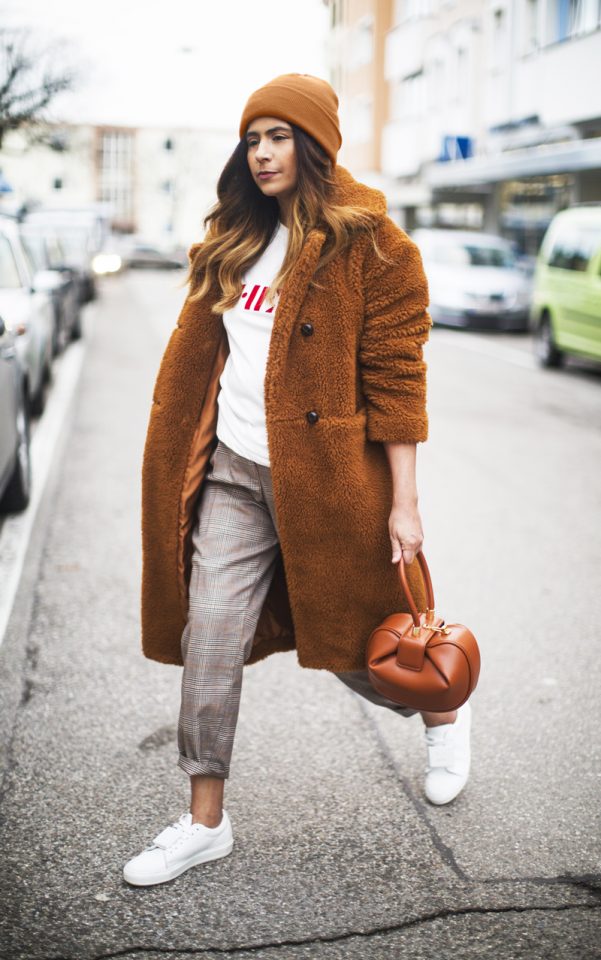 After seeing these outfit with sneakers ideas, I am sure that you will head to your wardrobe. These outfits are made using basic pieces, so you can copy them immediately. One of my favorite outfits is sneakers and casual trousers. I also love to balance the casual look with a nice shirt.
What is your favorite combo? How do you pair your sneakers? Feel free to share it with us in the comments!