Dressing for summer vacation is different than for other trips. This time of year, you can lose the layers and opt for the season's most classic pieces. Read this guide to discover the best summertime outfits. While you'll feel great in your brand of resort wear, you'll also look trend-forward, no matter your destination.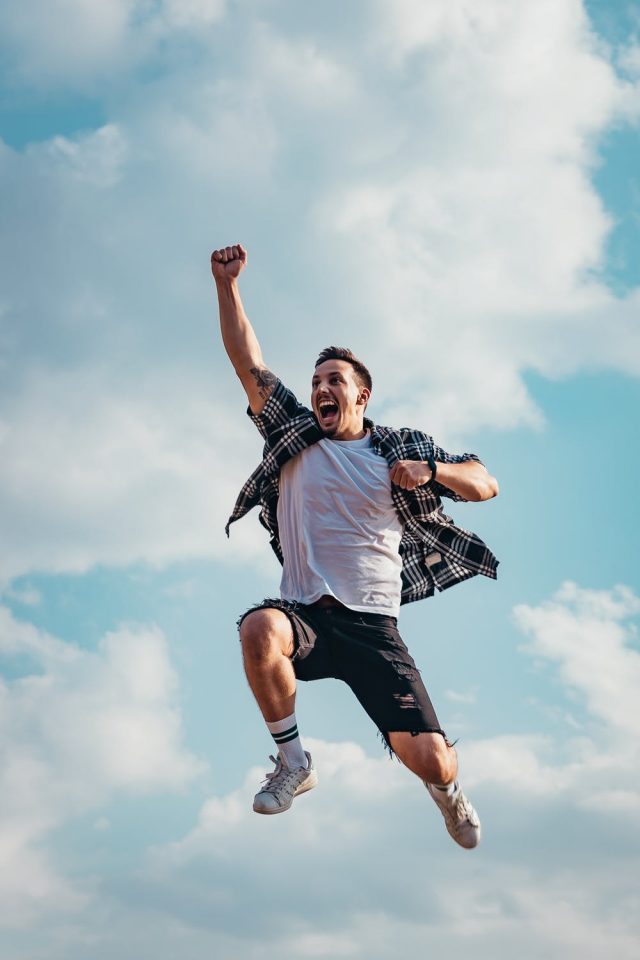 Start with Stylish Summer Basics
The best way to pack lighter (and with style) is to start with your summer essentials. Men's seasonal basics include lightweight shirts in durable, breathable fabrics. Men's modal t-shirts are an excellent choice for a summer trip because they're brightly colored and fashion-forward. These ultra-soft shirts are also eco-friendly, which means you'll feel even more at one with the environment while you're on your adventure.
Modal shirts come in crew neck and v-neck styles so you can create easy, on-trend outfits for your trip. Now that you have a set of basic tees, pack a few polo shirts and button-down shirts in materials like linen. For a classic beach vibe, add a pack of black shirts to your luggage. Black tees are easy to mix and match with board shorts and khakis. They also look fresh and stylish with a pair of square-shaped, polarized sunglasses.
Pack Seasonal Pants and Shorts
Your shirts will match well with a few pairs of pants and shorts in traditional summer fabrics and colors. Stretch chino shorts are comfortable and crisp enough for dinner or an outdoor excursion. A pair of pull-on cords will feel comfortable and casual but still look stylish enough for brunch with a soft crew neck shirt. On vacation, even a pair of well-fitting board shorts can work for brunch before a dip in the pool.
Other choices include canvas shorts and track shorts. Experiment with length for different events and occasions. To add a fresh sophistication to your shirts and shorts, layer a breezy button-down shirt on top. Leave it open to keep the look a bit casual.
When you need pants for a drop in temperatures or a windy evening at the beach, wear a pair of chinos or joggers. Instantly dress up your v-necks with a pair of linen pull-on pants with an elastic waistband. Other choices for a stylish summer include chambray pants and linen drawstring trousers.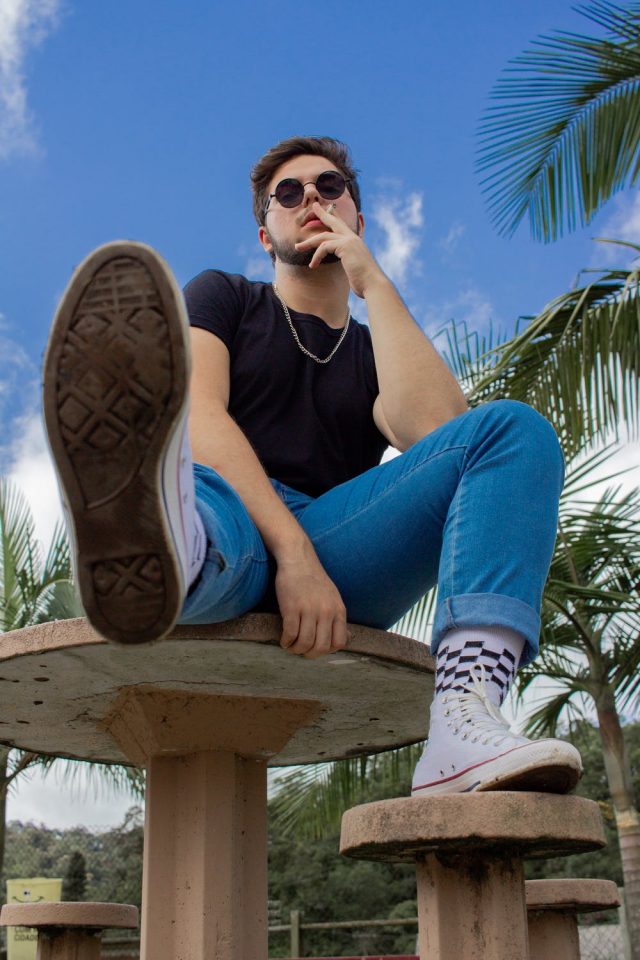 Choose Bold Colors and Crisp Neutrals
Since you're on vacation, you can feel free to experiment with bright colors and tropical prints. Wear a white or grey crew neck shirt underneath, and then get creative with jewel tones or florals. Neon shades and pastel hues are also hot for men's fashion, which means you'll always stand out when you express your summer style.
Pairing light blue or sage green matches well with cotton crew neck or v-neck t-shirts in colors like oatmeal or heather grey. Cotton-blend shorts made with stretch material in colors like brown or camel pair perfectly with white or navy tees. Orange and yellow are colors that are less often used in men's fashion, but can make a statement in the summer. To pull off this on-trend look, match a vibrantly colored camp collar shirt with a pair of white or khaki shorts or pants. 
Don't Forget Fashionable, Lightweight Footwear
It's time to finish your look with the proper footwear. When it comes to vacation outfits, you can't go wrong with boat shoes. These are one of the quintessential summer styles for their extreme comfort and their nautical look. They'll match nearly any look in your luggage, so you can pack lightly when you bring these shoes. White and seersucker boat shoes are popular, but they'll also look great in colors like navy and brown.
Slip-on shoes are another smart choice for vacation, especially since they're so versatile. Canvas slip-ons and espadrilles come in plenty of summer neutral colors that are sure to match your pants. Loafers in shades like light blue and olive green can make a statement when they're dressed against classic hues like brown and white. More vacation-ready options include driving shoes and clean white Purcell-style low tops.
Finish with Convenient and Stylish Accessories
There are so many ways to accessorize for summer vacation. Some of the best choices in men's seasonal accessories for vacation include:
Summer Watches
A stylish men's watch can help you to remember when it's time to head to the next activity. Some even come with GPS navigation features, which are helpful when you're boating or enjoying watersports.
Some of the most popular styles in watches include water-resistant rubber and stainless steel models and leather bands in colors like navy and brown. You can even find timepieces with rugged braided bands or designs meant to look like leather bracelets.
Polarized Sunglasses
Polarized sunglasses are essential for time outdoors. While they'll help you to see clearer and reduce glare, they're also a stylish accent for your tees and polos. Aviators are a classic style that look great on most face shapes.
Sunglasses made with a double bridge or a D-frame are on-trend and help to make your look even more adventurous and masculine. Round-shaped glasses in black or tortoise are fresh and sophisticated. Of course, you can't go wrong with square sunglasses in nearly any color, including grey and clear iridescent.
Crossbody Bags
The sling or crossbody bag is already popular on men's runways, but it's even more helpful for summer vacations. Guys like it because it's an alternative to the backpack, yet it still helps carry essential items like your keys and wallet. Whether you're on a cruise or traveling internationally between countries, you can rest assured that your most important things are inside a bag secured to your waist or chest.
With a dynamic crossbody bag, you can even tote your things on your back. There are so many ways to use it that it works for nearly everyone. Look for styles with a secure zipper and pockets on the inside. While it'll be easy to carry smaller items like a room key, you can also hold everything from protein bars to smartphones inside it. 
Getting a Classic Look for Summer Vacation
A classic summer look for men is all about lightweight materials and basics designed for versatility. Bright colors and neutral tones can help to make the outfit look vacation-ready. There are so many ways to feel comfortable and confident while on vacation this summer. Our guide should help you keep your luggage light to create effortless outfits and enjoy more time relaxing at your destination.