Hey my fashionitstas! How are you today? Are you enjoying the beautiful fall days? We have shown you many combinations that you can wear in fall and winter. We have also shown you what to wear to work, to your business meeting, everyday walks, etc. For today, I have a collection of gorgeous outfits with scarves for every occasion.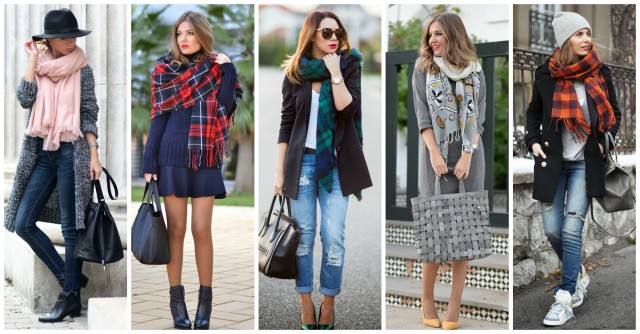 When the weather is not so cold, you can wear over-sized scarf instead of wearing a coat. You can find scarves in every color, size and pattern. Monochromatic ones will fit you perfect to any outfit, while the tartan scarves or other printed designs can limit you a little bit and you should wear simple clothes.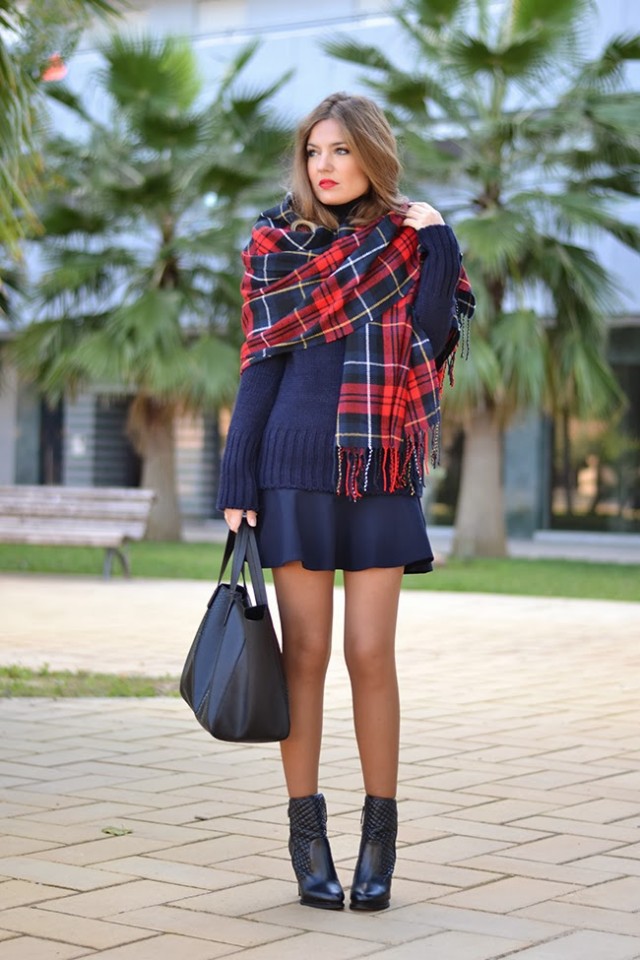 You can beautify your simple and casual outfit with a tartan scarf. The grey blouse looks great in a combination with the jeans and the sneakers. You can wear this combination every day!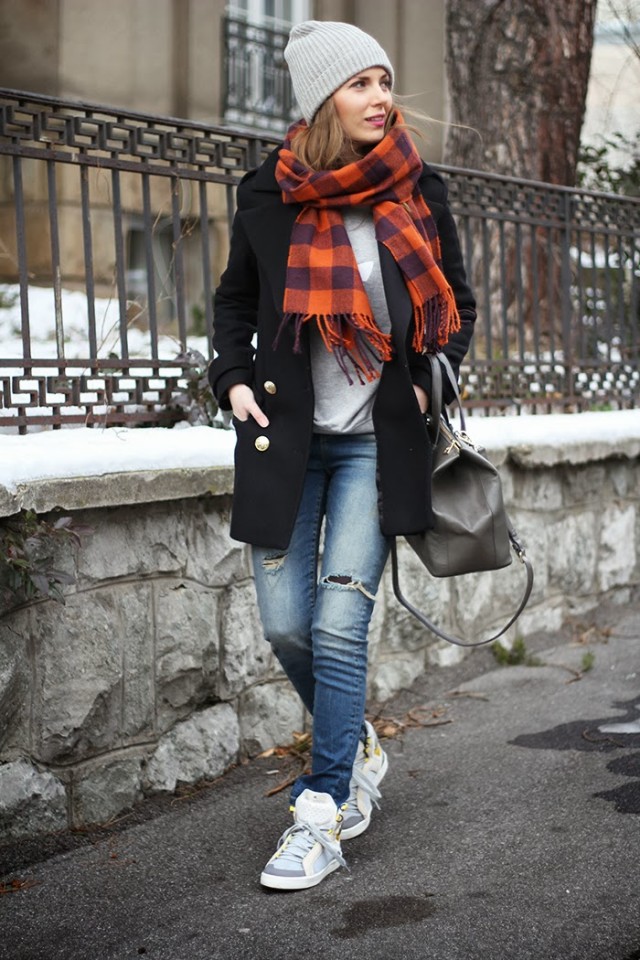 Brown is one of the hottest colors worn in fall. This combination looks very cool and chic. The colors perfectly match and the scarf give freshness to the outfit.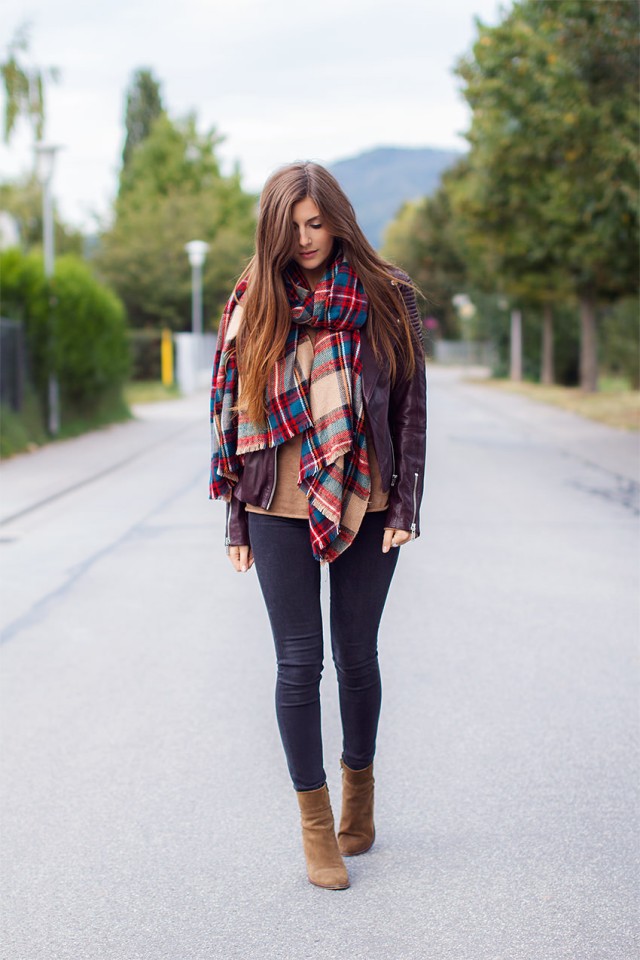 The baby pink scarf make the outfit look cute, bright and fresh. You can wear this combination every day or to work, if you don't have any dress code.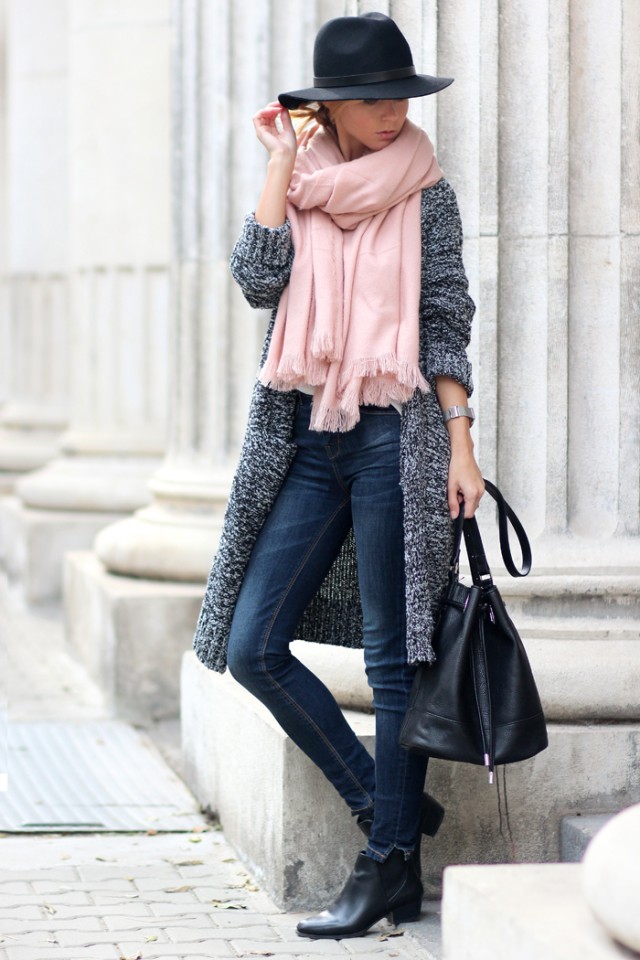 If you were looking for a warm and comfortable combination, then you should check this combination out. The colors are trendy and chic, and perfectly match each other.
You can beautify your black and white combination with a over-sized grey scarf and red coat. The outfit is perfect for work and any other event.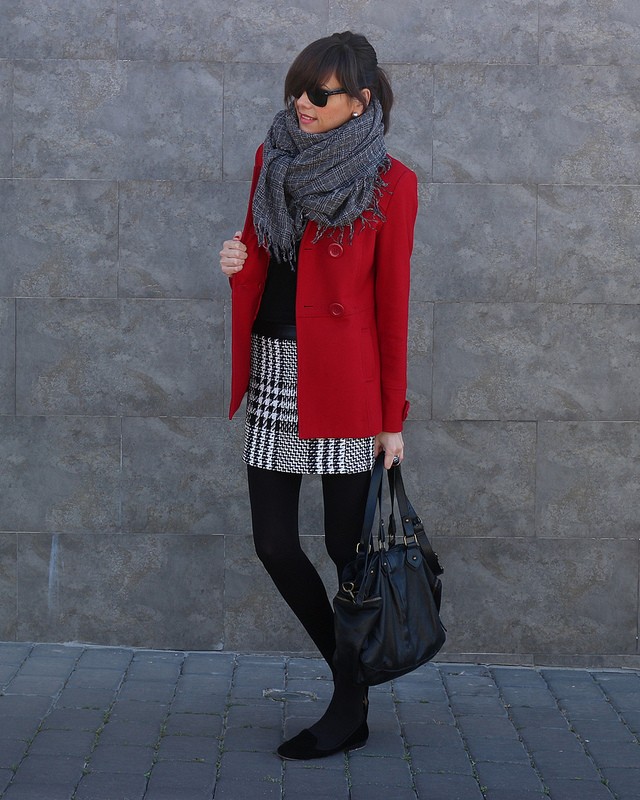 I may have told you that you shouldn't match different patterns, but the combination below looks stunning and you can wear it everywhere.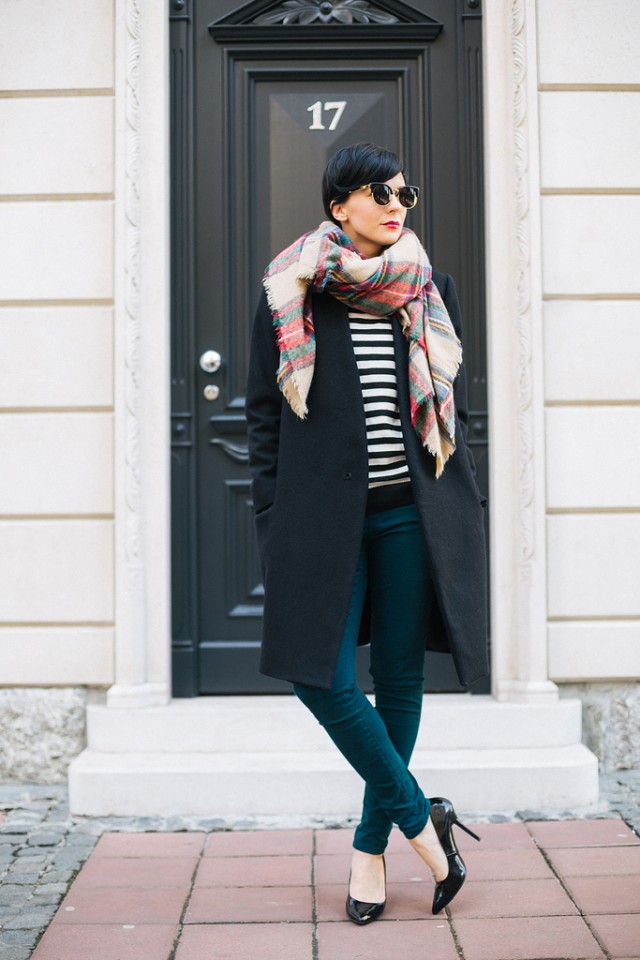 You can beautify your maroon and beige combination with a tartan scarf that features these colors. This everyday outfit looks very warm and cozy and will keep you warm during the freezing days.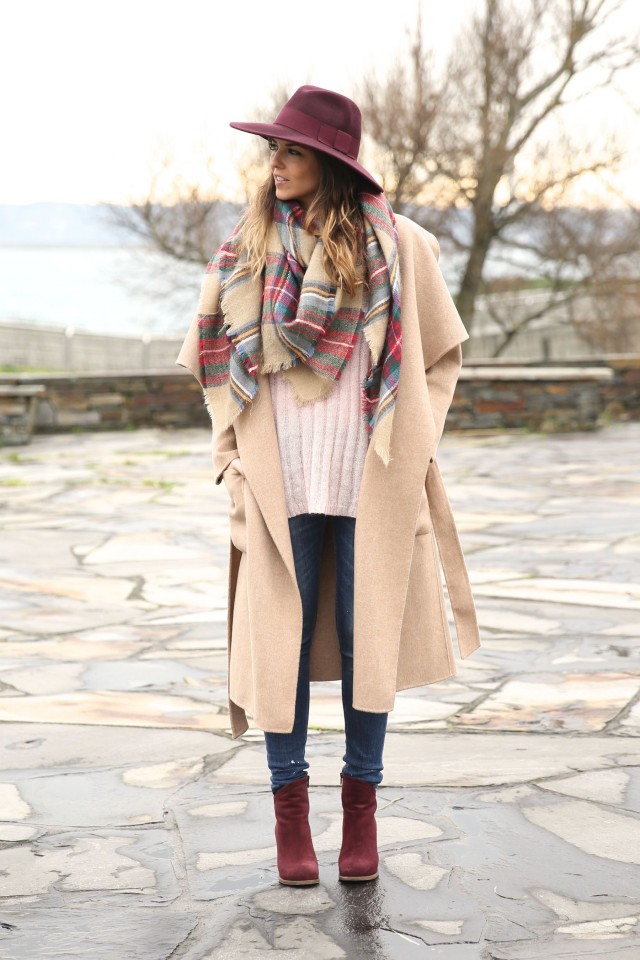 If you were looking for a fancy combination, then you should take a look at the combination below. The scarf and the hat looks make the outfit stylish and trendy, and you can wear them to every occasion.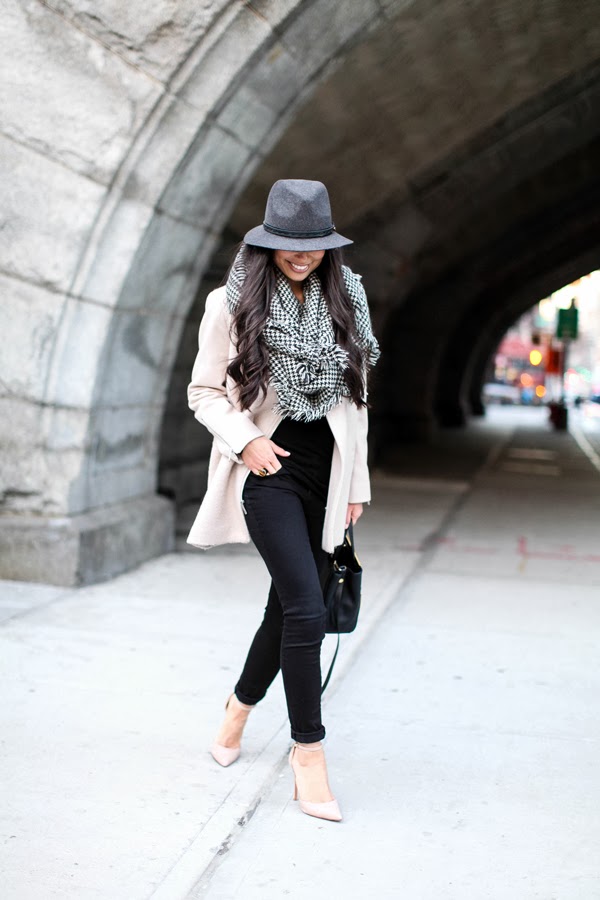 Give a touch of elegance to your simple and casual black head to toe outfit with a tartan scarf and beautiful beige coat.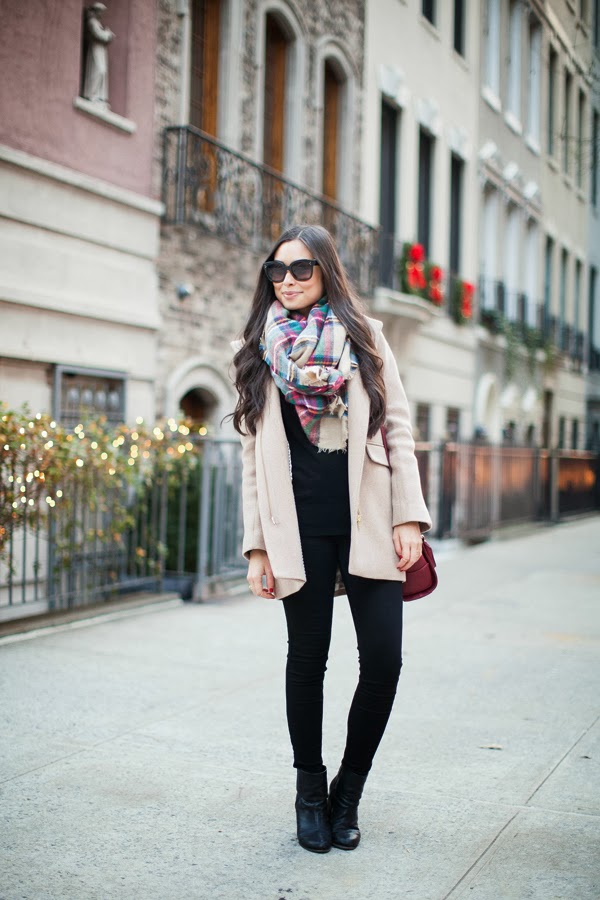 An over-sized scarf will keep you warm throughout the freezing days and will perfectly fit to your everyday combinations.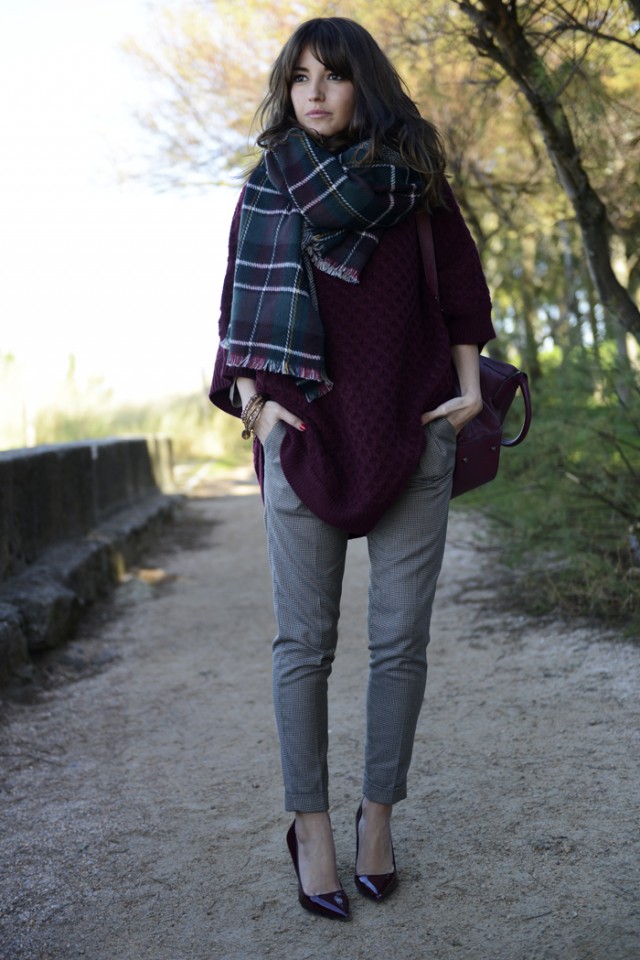 Classy and chic – you can wear this combination to work, business meeting or to every other event that requires wearing formal clothes.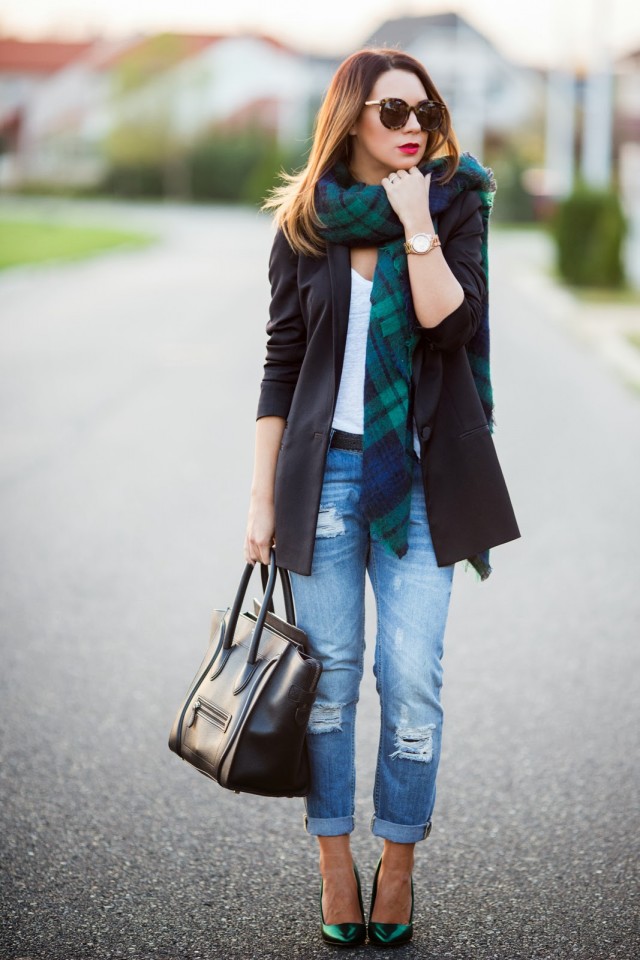 Extravagant combination with lovely classy pieces that will make you glow. The hat and the scarf make the outfit look stunning and adorable.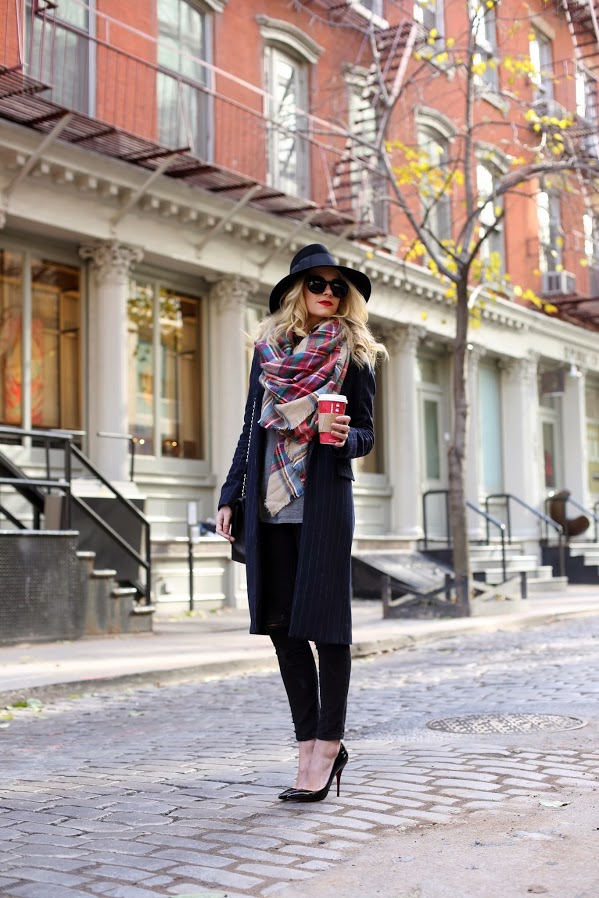 You should not avoid wearing dresses in fall and winter, but update them with warm and cozy scarves that will embellish your look and make you look fabulous.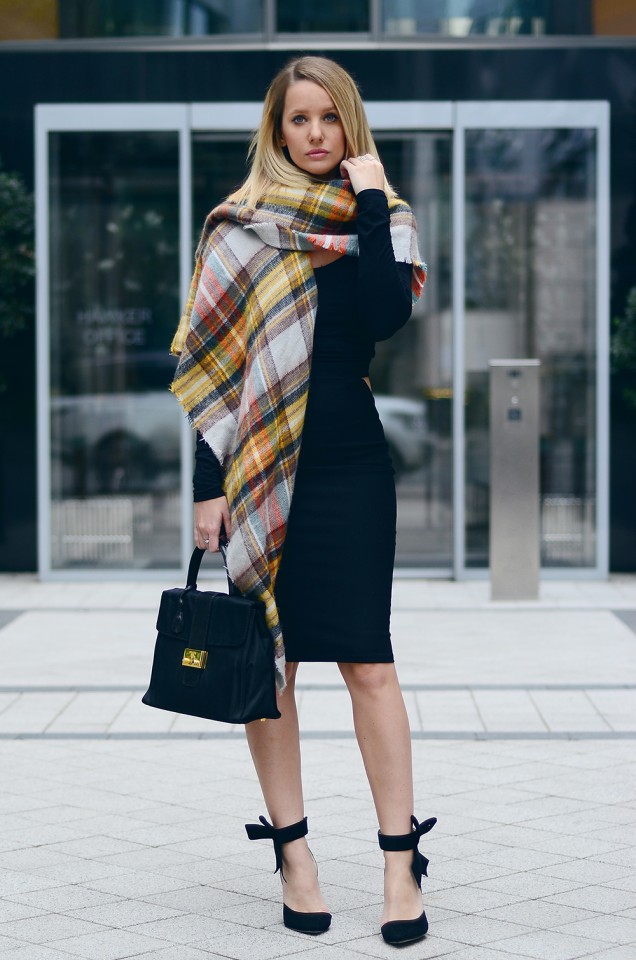 This is my favorite combination. Grey is one of the most worn colors in fall and the dress looks very stylish and fancy. The scarf perfectly match to the whole combination.