If you are considering the purchase of a single piece or set of jewelry for a loved one or special person in your life, then look into having it custom made. You might think that it is too expensive to have someone design jewelry for you, but it can be very affordable. There are many price ranges to fit any budget, and the idea of giving a gift that no other person will be wearing is very appealing to those who want to stand out in the crowd. Especially if you or the recipient do not like the thought of owning jewelry that many other people have an exact copy of.
Sound Wave Jewelry
Did you know that you can have a custom piece of jewelry made that has an engraving of the sound wave of your voice? Say "I love you," and record yourself, send it to a company that makes the jewelry. They then engrave the sound wave of your words on a ring, bracelet, pendant, or necklace. A Sound Wave Necklace is a special gift that anyone would be excited to receive. It is unusual and unique. Your voice carries a particular tone and volume and is unlike anyone else's, and will create a unique pattern on your gift.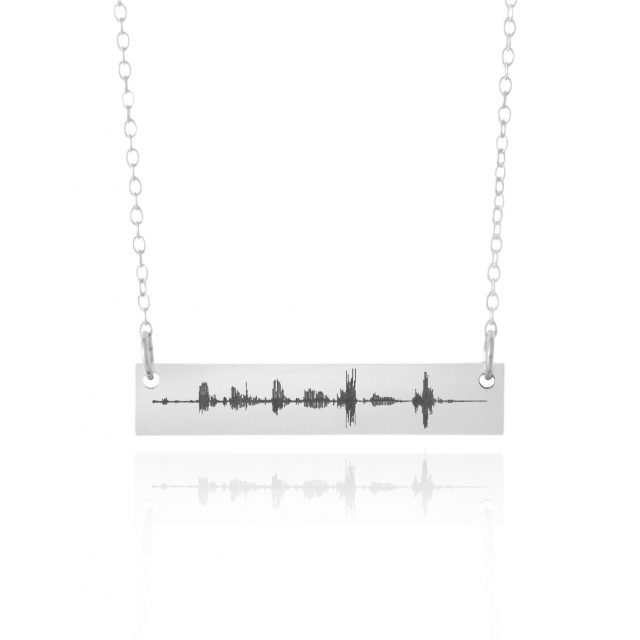 Why Buy A Custom Piece
When you give a piece of jewelry to someone, you are usually sending an unspoken message. You have familial love or attraction to the recipient and want a special way to express that feeling. The person you are giving the gift to will feel extraordinarily treasured if they know that no other person on earth will receive the same gift that you gave to them. Small custom silver jewelry items can be purchased for around $35, larger and more intricate mid-price items are priced at $100-$500. You can go on up in price from there depending on the material used to make your jewelry and what kind of design the artist works into your piece.
Educate Yourself About Jewelry Materials
Customized jewelry can be made from many different materials. Sterling silver is probably going to be the least expensive. Brass and Copper are used less frequently but can be used alone or combined with other metals to make a very one-of-a-kind piece. Gold plated, gold filled, and whether or not you choose the highest quality: 24 karat gold jewelry. 
You are Also Paying for the Artist's Experience and Time
It pays to do a little research on the artist or company that you are considering purchasing a custom piece of jewelry from. An individual artist will usually charge more to design and make a piece of wearable art for you because of their experience and the time it takes them to make it. Custom pieces made just for your recipient are not available at the last minute. Plan ahead and make sure that if you are going to give your loved one or more pieces of custom-made jewelry, that you have plenty of time to commission the artwork you want.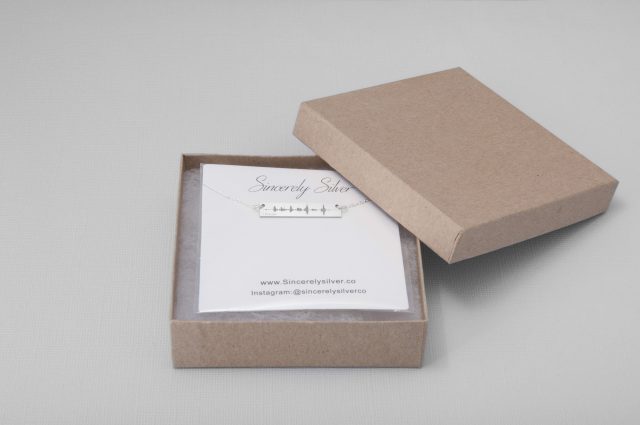 Consider Giving Your Gift at a Special Event or in a Special Way
If you do choose to have custom jewelry made, why not give your unique gift to someone in a very special way. Christmas, birthdays, holidays, and dates that are significant to you and the recipient are good times to give an important gift. You may also want to plan to give your gift early in the day, at a special mealtime, or before (or after) a date. Your gift to another person will have the greatest impact if you set up the right atmosphere in which to give that gift.
Customized jewelry is a way to tell someone you love that they are extra special to you. Anyone can walk into a store and select a nice piece for their loved one to wear, but working with an artist to create something unique tells your recipient that they are important and worth a special and one-of-a-kind gift.