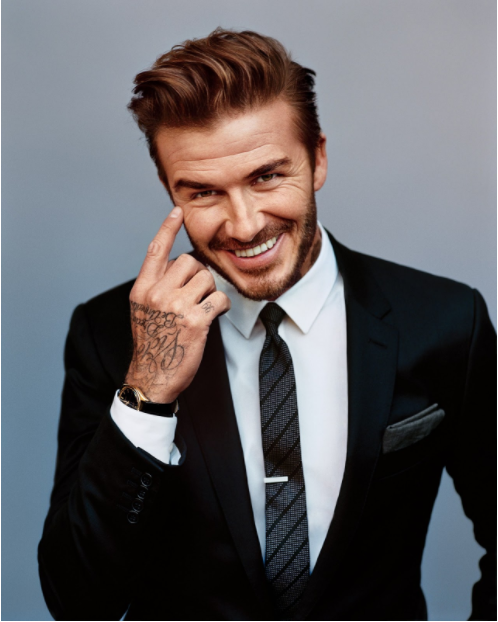 He can't go wrong with David Beckham's hairstyle.
Women with an unfashionable man in their lives know the struggle… Trust me, it's real. You can love your man to the ends of the Earth, but that doesn't mean you have to love everything about him. If his sense of style and/or grooming habits leave you cringing, you may often find yourself silently wondering if you can clean out his closet without him ever noticing.
Well, you don't have to silently wonder anymore. Although cleaning out his closet and throwing away his favorite ratty old t-shirt may be frowned upon, there are a few things that you can do in order to give the man in your life a makeover without him even knowing that you're doing it. Avoid the hard feelings and skip the difficult talk and just get down to business.
The best part? Chances are that he'll absolutely love his new look and feel ultra confident in himself. Which brings us to our first point…
Understand his insecurities and don't point them out.
Everyone is insecure about something. Even the single most seemingly confident person on the planet has a spot on their body that they would most likely want to change if given the opportunity. There's always a chance that your guy is keeping that ugly shirt because he likes how it makes him feel. Don't question this. If it's that big of a deal, let him keep it. If it makes him feel good about himself, this is not a battle worth fighting. After all, you want what is best for him at the end of the day and making him feel good about himself should always be the #1 goal.
Let him know what looks good on him.
Again, positive reinforcement is always better than negative. When he puts on an outfit that you absolutely love, make sure you point it out to him by telling him that he looks great. This will most likely make him want to put that outfit on again because he knows you like it.
Gift him the things you like.
Now this is a tough one. Don't waste his birthday present on an outfit that he won't like just because you want to see him in it. But if you're shopping at the mall and you come across a shirt that you think would really bring out his eyes, it may be nice to buy it for him. This way, he doesn't have to waste his own time and money going out and getting it. Plus, it proves that you care about him enough to give him random gifts and that you really are committed to him and his style.
Don't try to change him.
Every guy has a look that is uniquely "his". Whether he likes loud and vibrant colors or prefers to dress dark and monotone, that's his style. You can incorporate your own (or what you think would look good on him) without trying to change him. Not only will he resent you if you start to change his style, but he won't like it… Because it's not him.