Hey there my lovely people! How are you? Are you enjoying the beautiful sunny days? Spring is here with many hot trends and like always I'm here to inspire you to follow them. I have already shown you many chic clothes to update your wardrobe with, and for today I have a collection of nail art ideas to complete your spring looks. Geode nail designs are the hottest on Instagram right now and you should definitely try to copy some of them!
SEE ALSO: AMAZING OUTFITS WITH LACE BLOUSES TO WEAR THIS SPRING
These crystal nails are very unique and I think that's the reason why all girls all over the world are polishing their nails in that way. Forget the galaxy art (they are still great, but these are far more beautiful, trust me), now you will see nail designs that will make you stand out from the crowd. Enjoy and have fun!
Amazing Geode Nails You Need to Check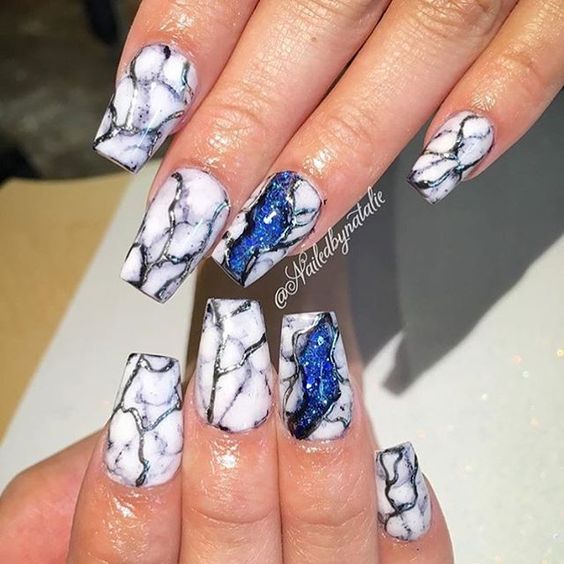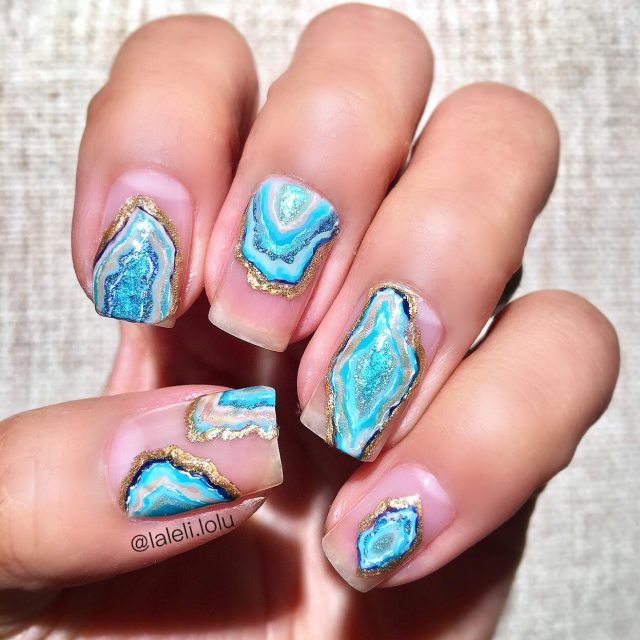 Grab the gold foil, gel varnish and glitter, it is a perfect time to get your geode nails done!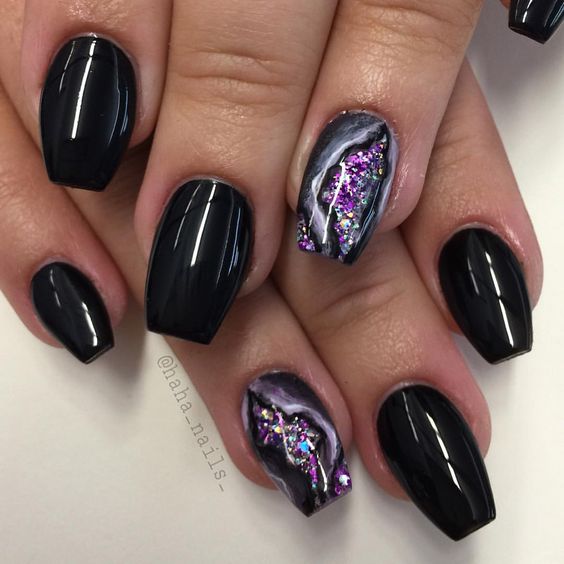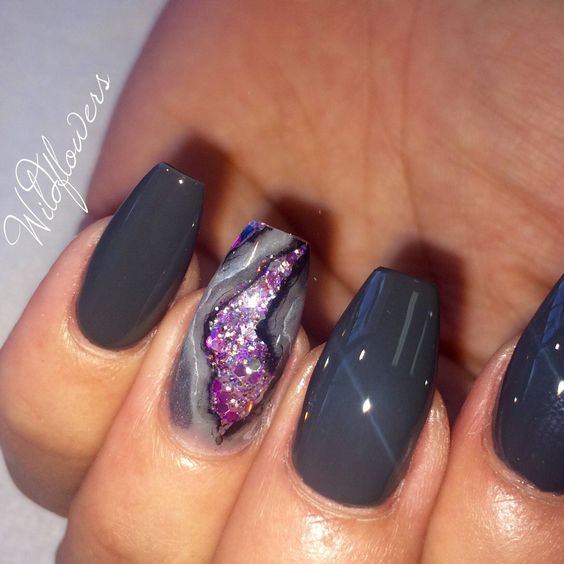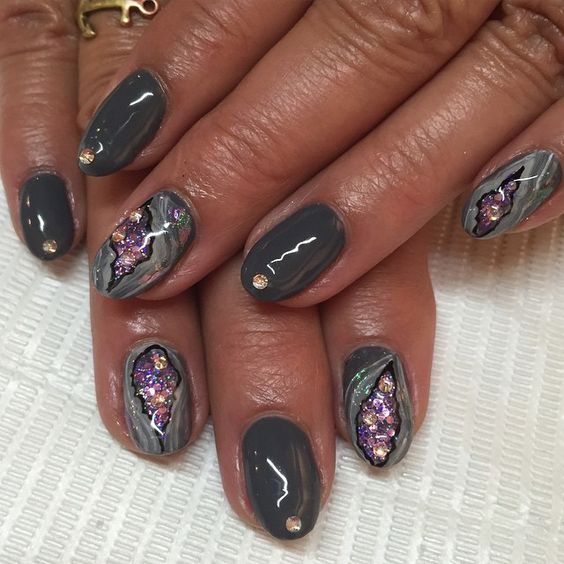 As you can already notice, there are so many ways to polish your nails with geode nails! For instance, you can go for a more minimal approach by keeping some part of your nails bare, or you can go for more dramatic look with some more bold colors, like purple, blue or pink.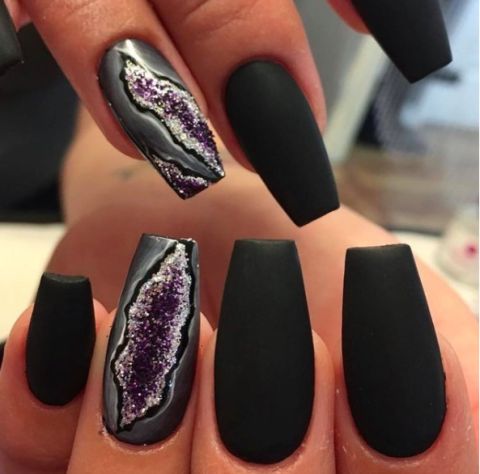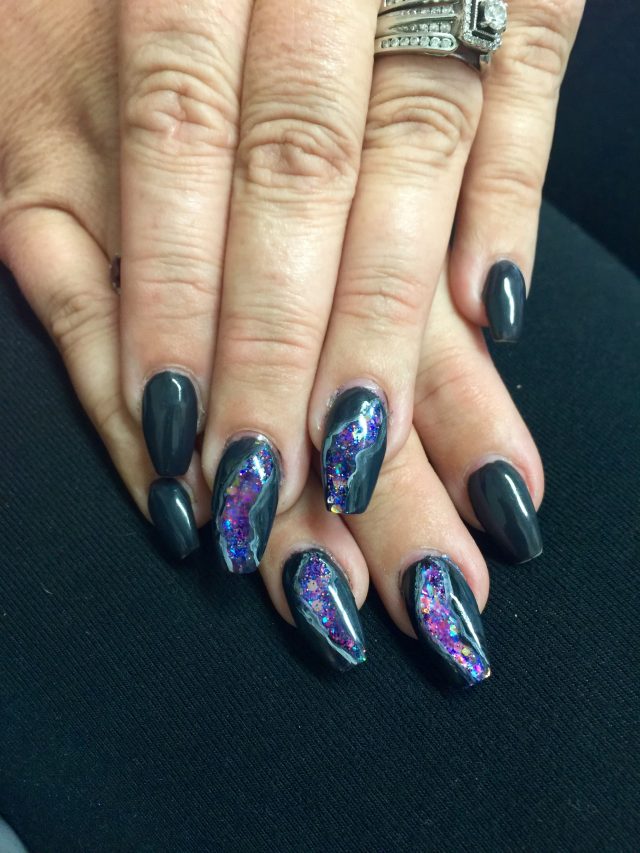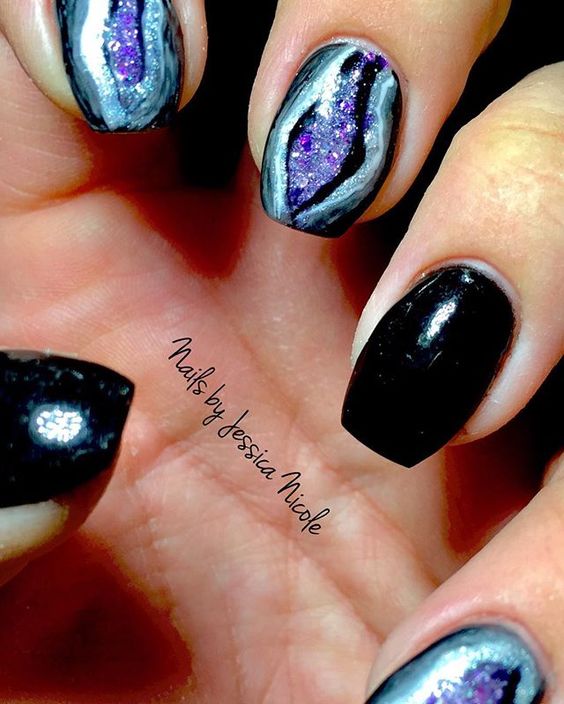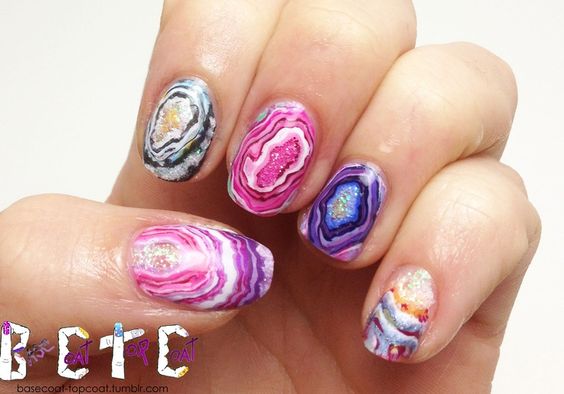 You can also add your inner 60s mod queen on your nails with this nail art above!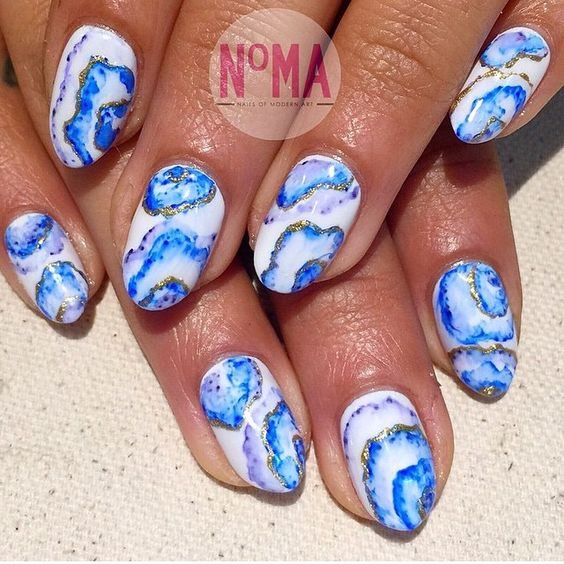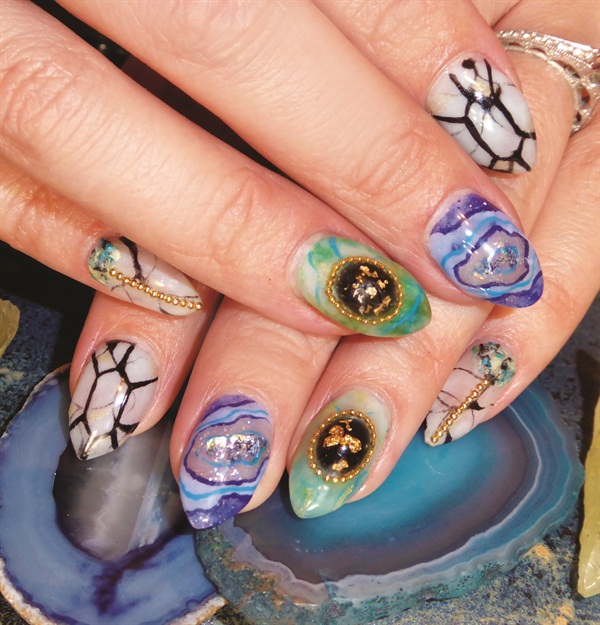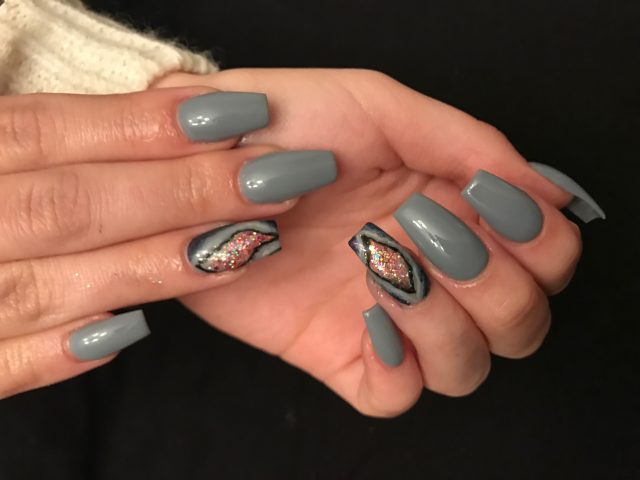 For more elegant combos, you should choose nail design with black base, while for every other event you can go with some other color. Black is very powerful color – it goes great with everything and will make you look elegant and charming.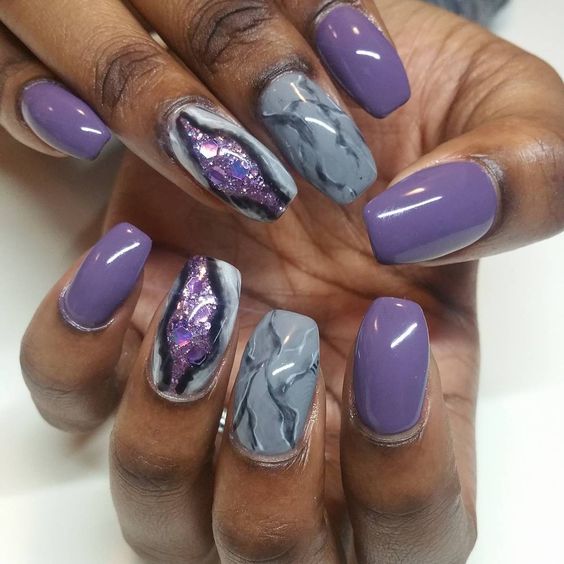 So, what do you think about this new nail trend my dear people? Do you find it attractive and fun as I do? The last nail design is my favorite and I would love to try it out this season. What about you? Which geode nail design is your favorite and would you like to copy? If you have some other ideas or you have already tried this trend, share some pics with us – I would love to see everything you have to show me! Thank you for reading! Enjoy in the rest of your day and don't forget to stay up to date with the content of Fashion Diva Design!