What do you think of when I say the word fall? Usually pumpkin spice lattes, crunchy leaves and cozy scarves come to mind. Fall, is the perfect time for a wedding. It Is neither too warm nor too cold, so the weather doesn't determine what you could wear as much as it would in the summer. Having your wedding in the fall opens up the possibility to embody the season into your wedding day. Here are a couple of fashion ideas for your fall wedding.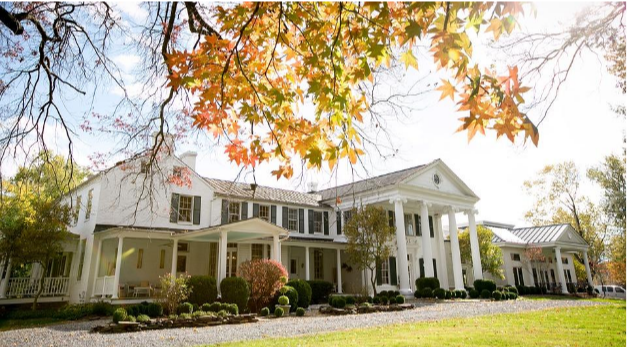 The Dress
Your wedding dress is the most important dress of your life. You want to get it right, and with the New York fall bridal fashion week having just taken place, getting an on trend dress for fall has never been easier.
A lovely shade of white for your dress is either ivory or champagne. Both will help complement the autumnal color palette. Some ivory dresses have slight yellow undertones giving them a creamy effect, whilst the champagne color has pink and gold undertones.   
Fluttery sleeves add a touch of vintage to your dress, this vintage look goes really well with the autumnal feel of the wedding. Fabrics such as chiffon and lace compliment this style beautifully.
The Venue
As fall is the season of natural beauty, let nature be your backdrop with an outdoor ceremony. Having an outdoor wedding in the fall, you want to make sure that you incorporate lots of autumnal leaves and flowers. Colors such as red, orange and gold will work perfectly. There is also so much you can create. For example, make an archway out of leaves, vines and flowers for you to say your "I do's" under.
If, however, the idea of an outdoor wedding worries you, meet halfway and have a roofless or barn wedding.
Decorations
Incorporate fall foliage into your décor, such as dried greenery, flowers and figs to either your ceremony or reception venues. If you don't want everything to be flowers and foliage, warm metals like copper and rose gold can complement the fall color palette and give a breath of fresh air amongst all the natural beauty. When the evenings start to get a bit chilly, a nice idea is to provide your guests with throws to warm up with.
Bridesmaids
As the months are slightly colder nearing fall, your bridesmaids will probably thank you if you put them in a floor length gown, plus it will also make them look taller and give a touch of elegance to your wedding. Opt for slightly darker shades, such as dusty pinks, deep reds, forest greens, greys and sparkling golds. Why not get into the season even more and have flower girls layer the aisle with leaves and petals before you!
Fall is the most beautiful time for a wedding, and with the natural beauty of leaves and flowers, who says you have to buy all your wedding decorations? You can make your own, giving you and your fiancée something to do together before the big day arrives.
With the gorgeous colors and crisp air, your fall wedding with be absolutely breath-taking.