Hey there my beautiful fashion divas! How are you? Fall season is just around the corner, which means that we should start reorganizing our wardrobes. It is a perfect time to put on the back the summer pieces and find something warmer. I wanted to help you stay stylish, so I rounded up some interesting outfits with metallic pleated skirts. Are you excited?
SEE ALSO: TREND ALERT: SCRUNCHIES
Some girls hate it, while some just adore wearing it! The model is specific, a little bit controversial, but it definitely gives a lot of charm to the outfit. I rounded some interesting combos that I found on the Net and that you may find interesting and attractive. So, let's check them out and get inspired to follow this fashion trend that have already hit the streets. Enjoy and have fun!
Style your metallic skirt with over-sized black jumper and chelsea boots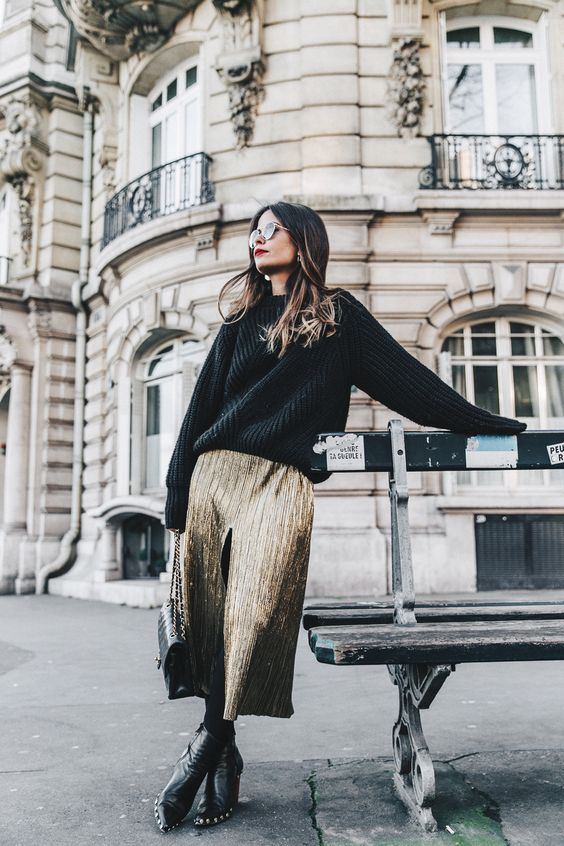 You can make a wonderful and very chic combo with a midi skirt, white blouse, leather jacket and flats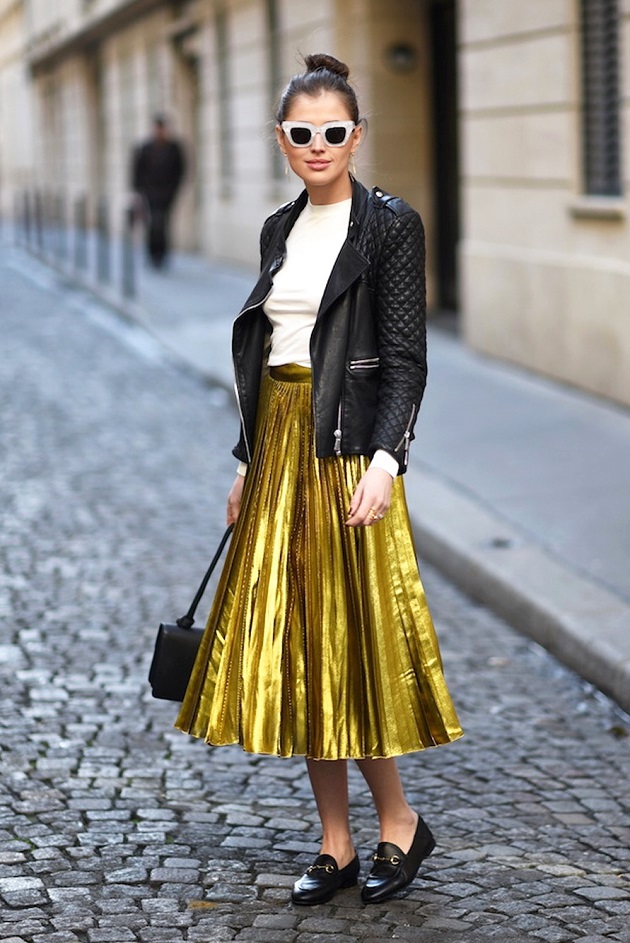 Ultra elegant combo with metallic skirt, black shirt, studded jacket and gloves and sandals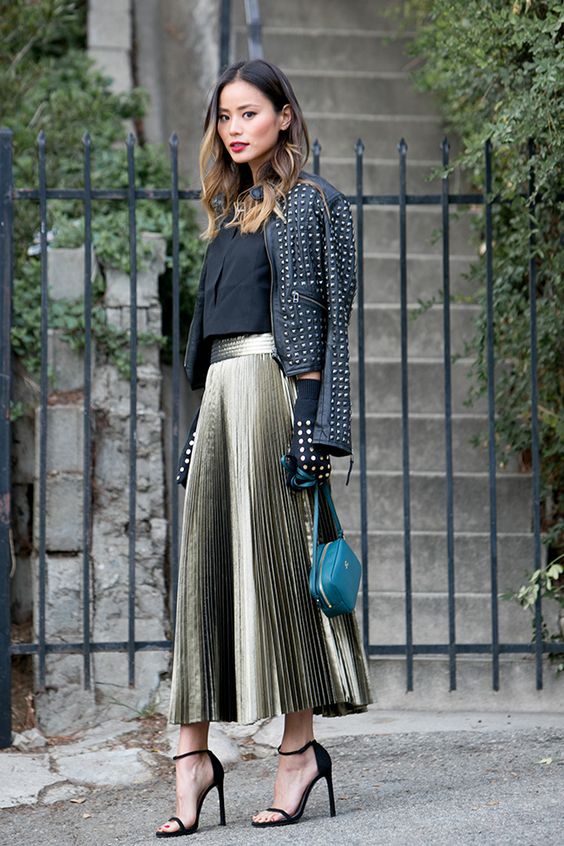 Marvelous combo with pink metallic skirt and heels and black turtleneck and jacket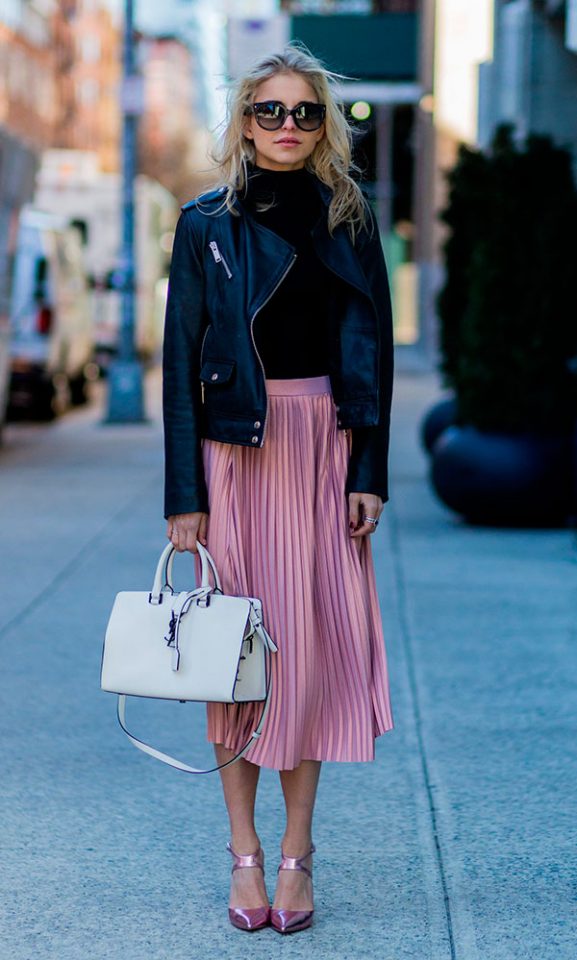 Classy and sophisticated outfit with golden skirt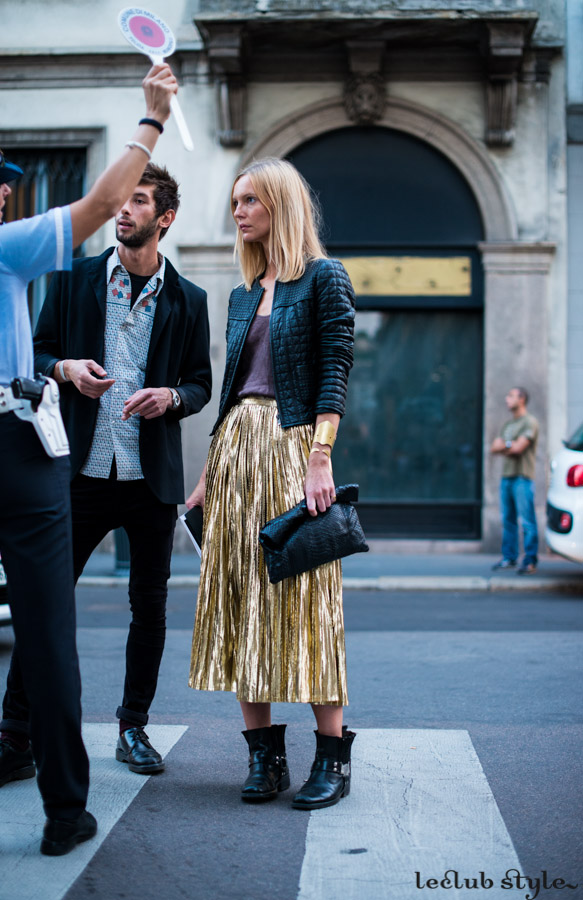 If you give a chance to this skirt, you won't regret it! You can find it in versatile styles, lengths and colors, so that you can easily find the right one for you. I need to mention that it is very easy for styling – you just need to match it with a simple top, turtleneck or sweater an look like the girls in the magazines. Add some accessories to complete your outfit and go out like a real fashionista!
Match your skirt with a denim shirt and flat sandals
Gold, burgundy and black go great together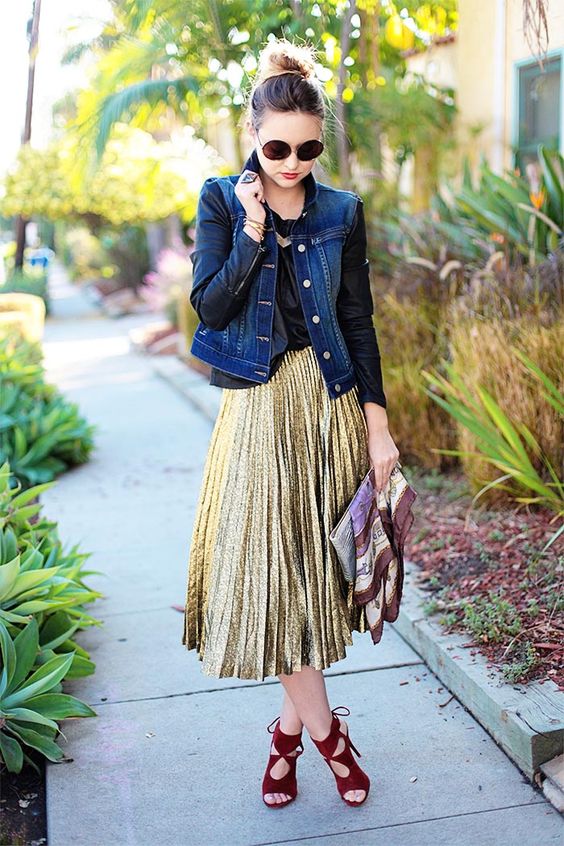 Add some interesting details for more eye-catching look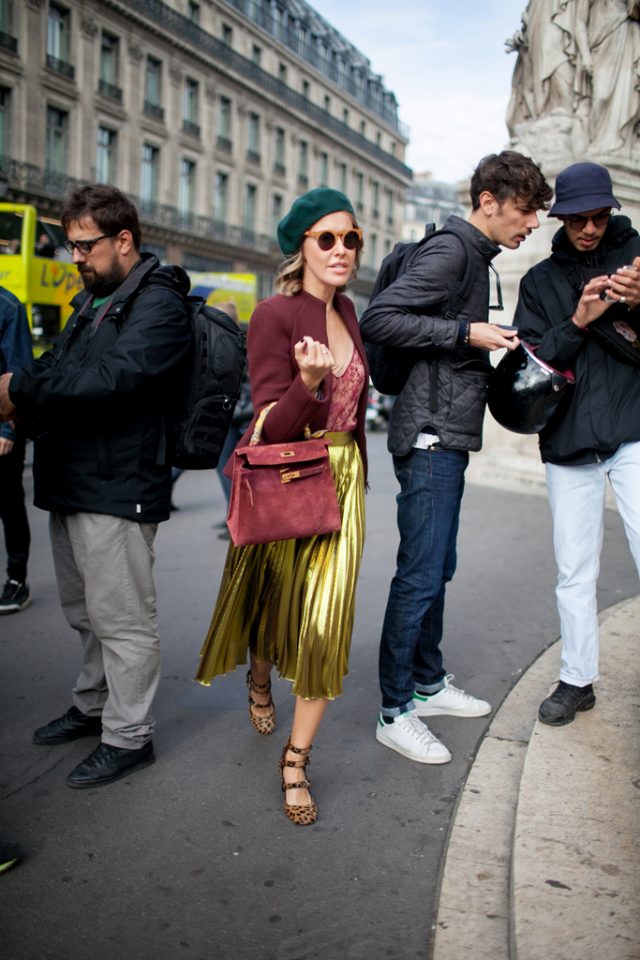 Chic outfit for work with black turtleneck, metallic skirt and loafers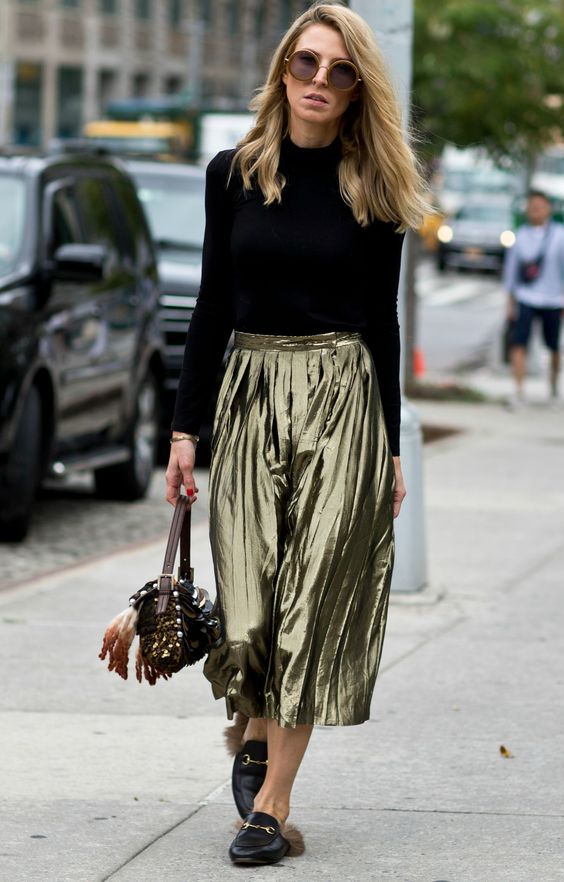 For more elegant look wear your metallic pleated skirts with comfortable heels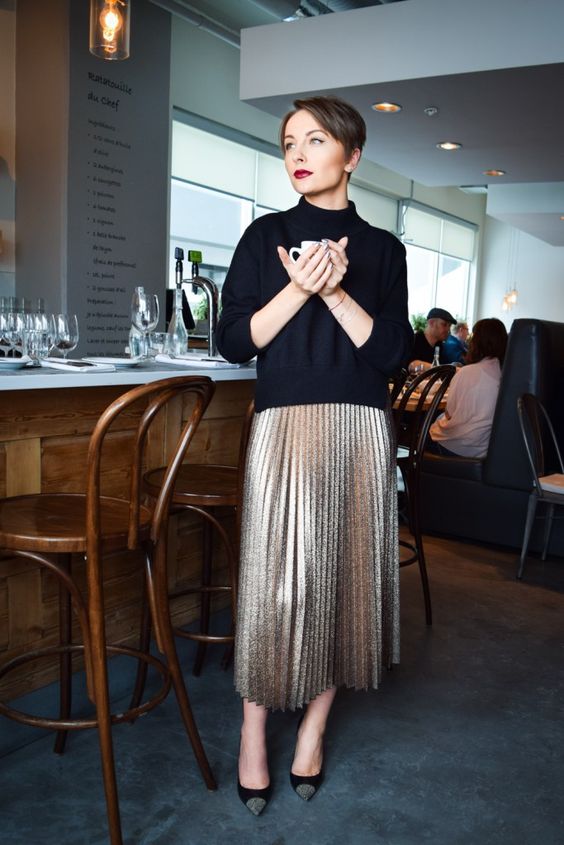 So, what do you think about these outfits my dear fashionistas? Do you find them charming and beautiful? Which outfit is your favorite and would you like to wear this fall? I felt in love with the combos with black turtlenecks and metallic pleated skirts. I would definitely wear them. What about you? Share your comments with me below. If you have some other outfits to show me, please share some photos below. Thank you for reading! Enjoy in the rest of your day and don't forget to stay up to date with the content of Fashion Diva Design!