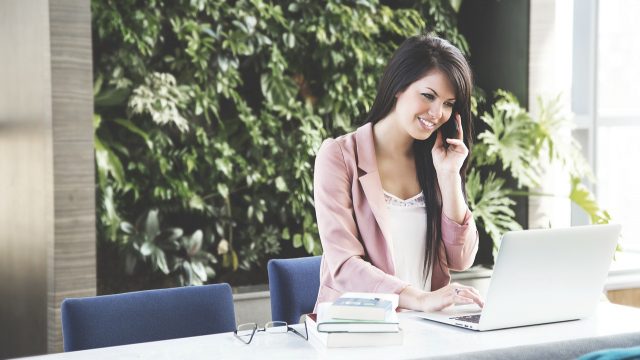 Although it always has its fun and irreverent elements, fashion is far from frivolous. How we dress in our professional lives is how we communicate who we are to our colleagues, superiors and clients. Our appearance tells a story and represents our individual brand. We also know a person's overall image has a big impact on their career progression, especially in the case of working women. Dressing consciously and professionally is one of the significant components in achieving lasting professional success, but it's not always easy to get it right, especially when working in male-dominated environments.
Unbalanced Expectations
As much as we'd all love to dress how we want, and love our appearance, many professional women working in masculine environments believe that they need to downplay their femininity. Unfortunately, some sectors and professional environments are still quite unbalanced in the expectations of dress for men and women (and those who identify as both).
Take the glamorous, jet-setting world of international poker for example. As much as 007 movies would have us believe that male poker players are as elegantly turned out as their female counterparts, the truth is men can sit at the final table of world championships wearing Stetsons, flip-flops and hippy pants and few people bat an eyelid! However, many expect top female players like Liv Boeree and Kristy Arnett to be and known for being much more fashion-conscious during tournaments, and off the felt as well.   
Overcoming Challenges
Inequality in the workplace is all too real, for both women and men alike. However, it isn't overstating matters to say that professional women do face a lot more issues than men when it comes to their appearance. Heel heights, hemlines, lipstick color, sleeve lengths, necklines, color palettes: all these things and more make up the myriad of details that women need to be aware of every day to ensure they make the right impression.  
Yes, dressing for work as a woman is a challenge, but you don't need to dress like your male colleagues (unless you favor an androgynous style) to be equal to them. Although it may sound simple, one of the best pieces of advice on dressing for work is to "dress for the job you want, not the job you have." Irrespective of the industry or sector you work in, aligning your appearance with your ideal job ensures that you are suitably dressed all the time.
Define Your Style and Stick with It
Thinking about and defining your individual style, which should be in line with the expectations for your industry, office and position, enable you to create a cohesive wardrobe that says who you are and allows you to look smart every day. It may well be an environment full of men, but if your workplace calls for boardroom meetings and regular client meetings, you won't be appropriately dressed if you turn up for work in yoga pants. Suits may seem formal and stuffy, but you can get creative by choosing brighter-colored shirts or scarves or even opting for a classic A-line sheath dress underneath a fitted jacket.   
When it comes to building your wardrobe, take a page out of your male colleagues' books and prioritize quality over quantity. By investing a little more in timeless, high-quality pieces, you'll get a lot more wear out of your wardrobe, and likely feel much more confident in superior fabrics and tailored cuts. Another key thing to remember when building your professional wardrobe is to take a minimalist approach when it comes to accessories. Go for clean styles rather than busy prints and pare down the amount of jewelry you wear to not distract from your sharp, no-nonsense appearance.
As the old saying goes, an image is everything, and that's especially true in the workplace. With a bit of thought about the looks that are appropriate for your professional setting, you'll be dressing for success in no time.