Hey there my lovely people! How are you? Spring is just around the corner! This means that we should all start reorganizing our wardrobes – put on the back the jumpers and puffa jackets and find something more appropriate for the sunny days. There will be many trends that you should follow, like the yellow shades, floral prints, blush, stripes etc. Denim dresses are also going to be very trendy, so I rounded some amazing looks that you may want to copy.
SEE ALSO: 15 IDEAS TO WEAR BLUSH THIS SPRING
Street Style Combos to Wear This Spring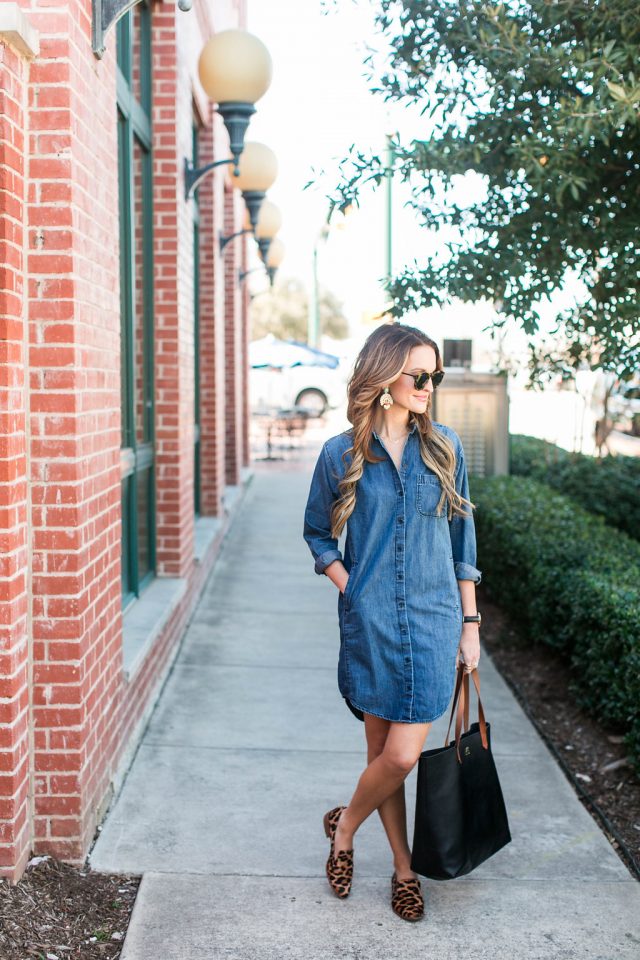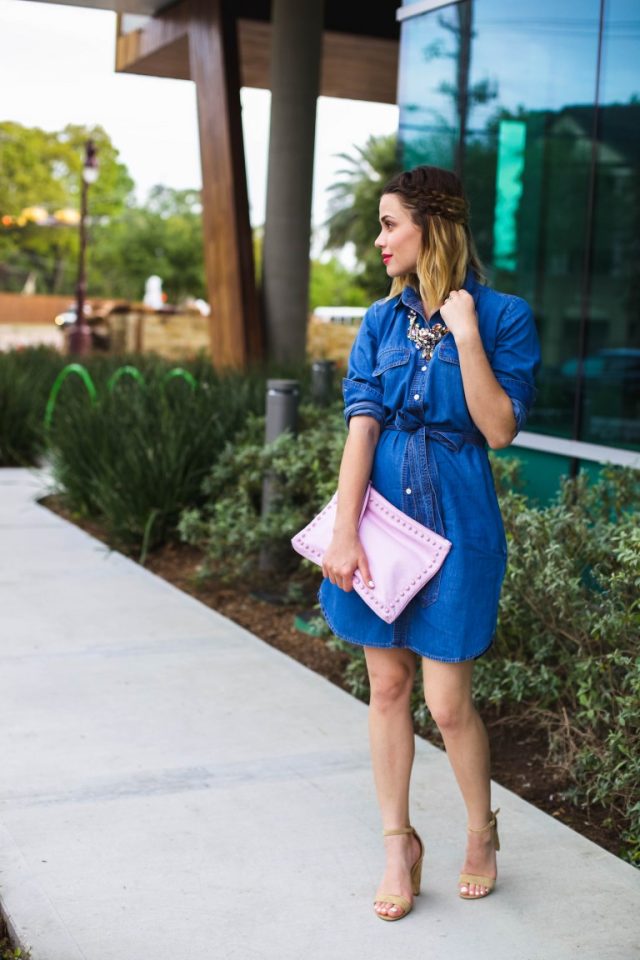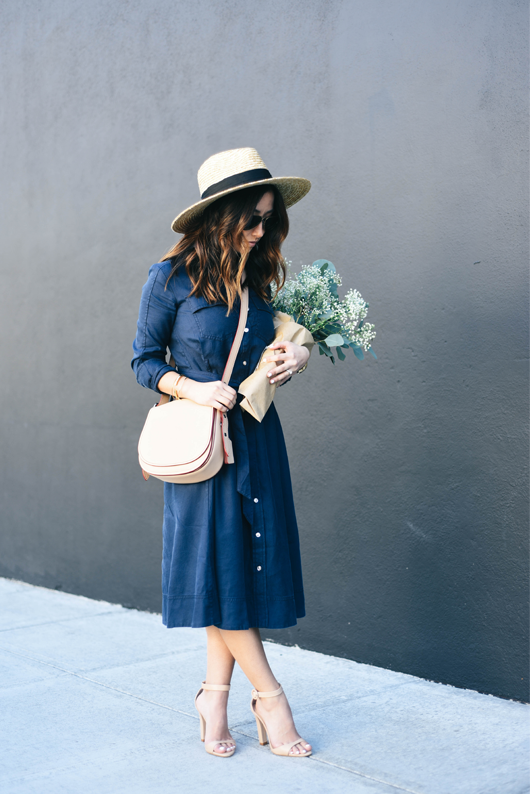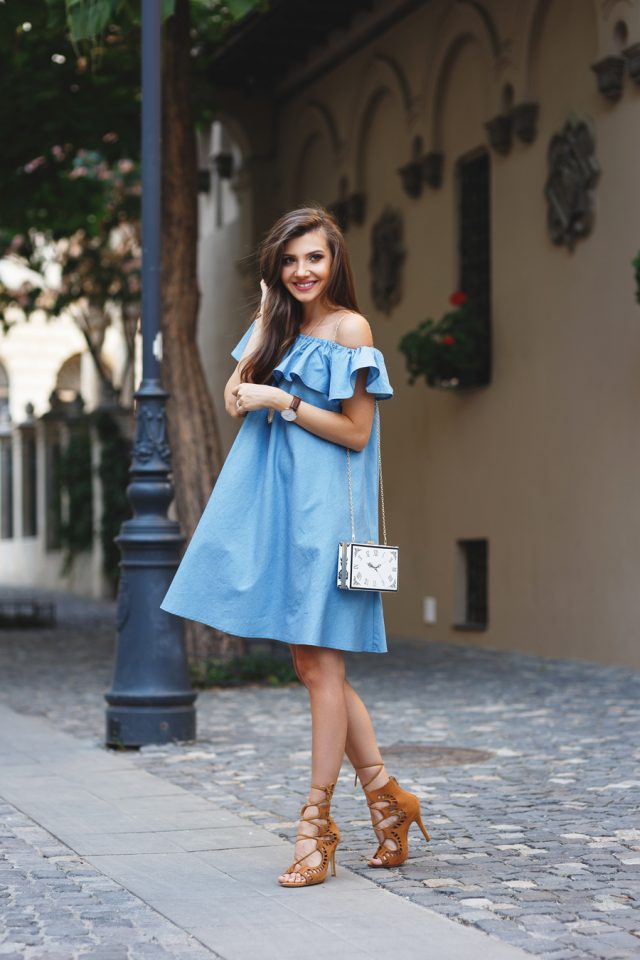 Styling Tips:
You can find this type of dresses in million styles and designs, so that you can easily pick one that will fit your body shape and personality the best. The off the shoulders dresses look very chic and modern and can be worn with sandals or heels. If you are more casual type of a person then you can wear a simple denim design in a combination with sneakers or flats.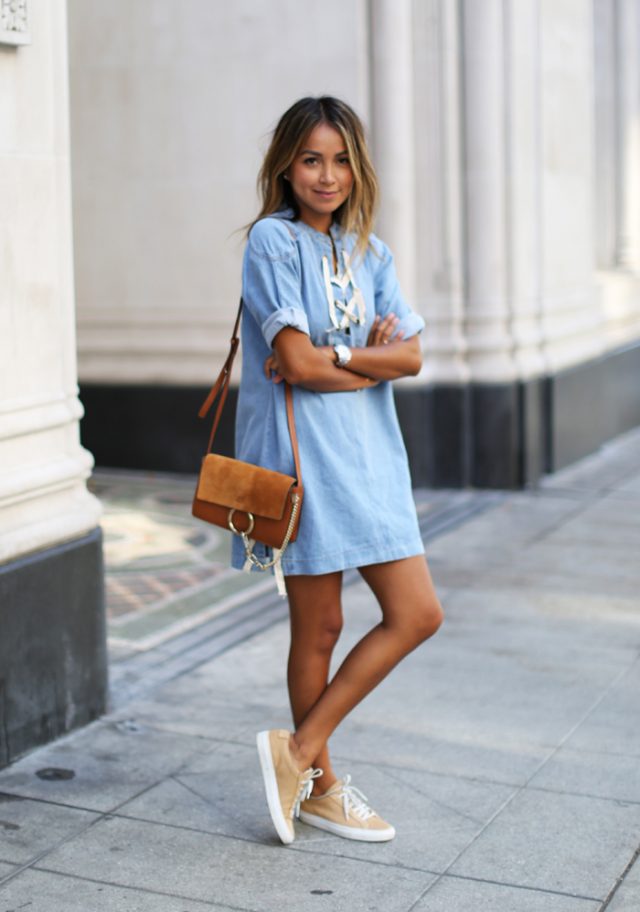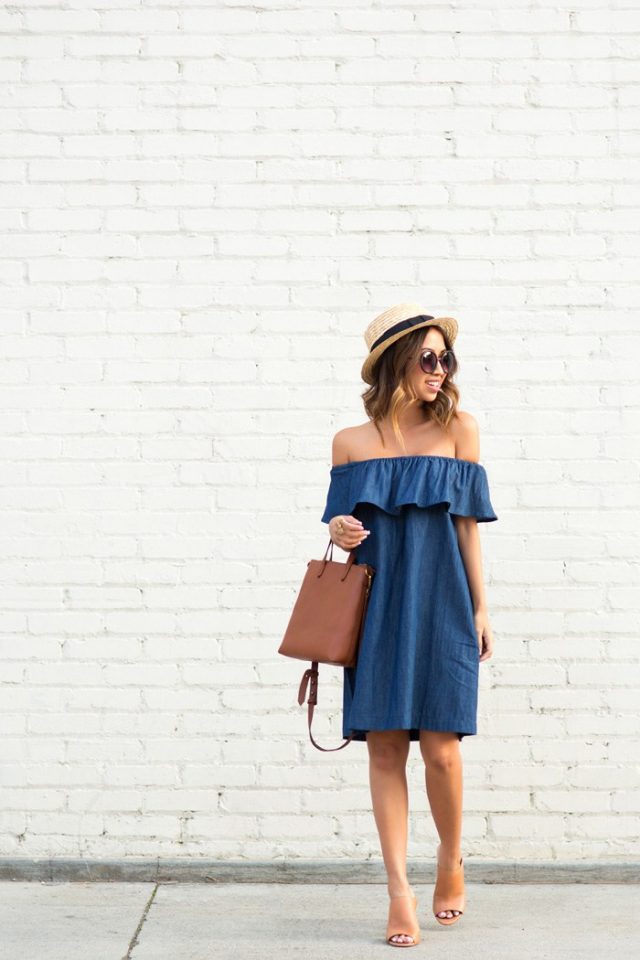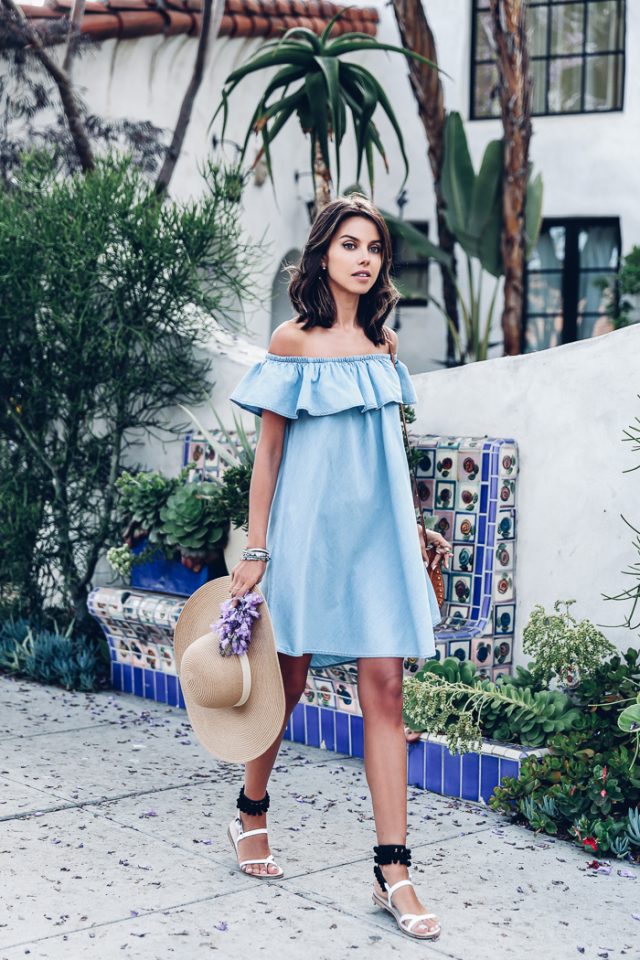 You can add some accessories like interesting necklace, bracelet and watch. For more dramatic and eye-catching look, add some interesting bag or sandals to your look. The lace up sandals are always a good choice.
And when it comes to colors, you can choose any color you want. Denim goes great with everything!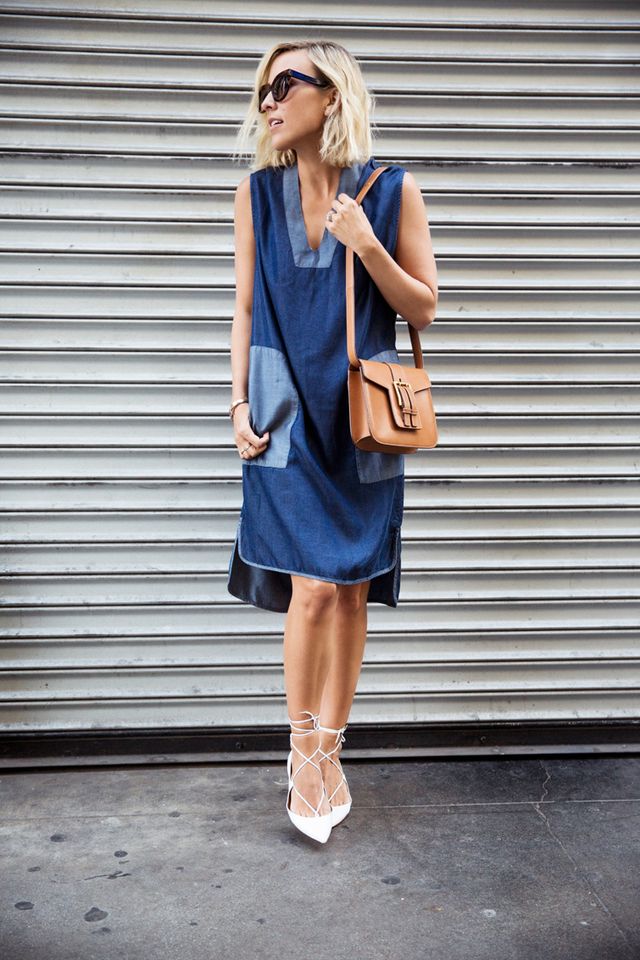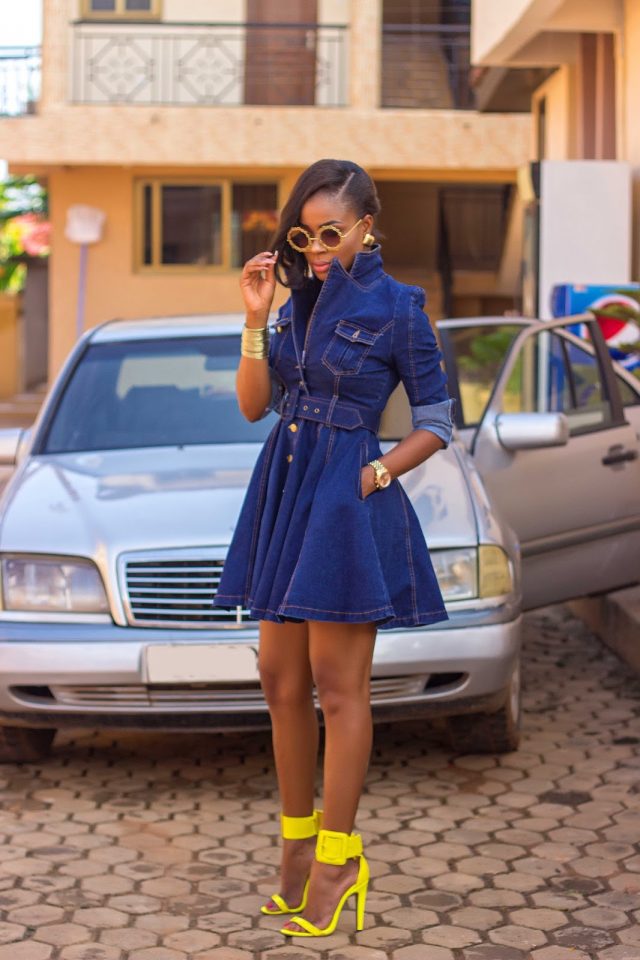 You can choose printed bag too. It will make you look more interesting and lovely!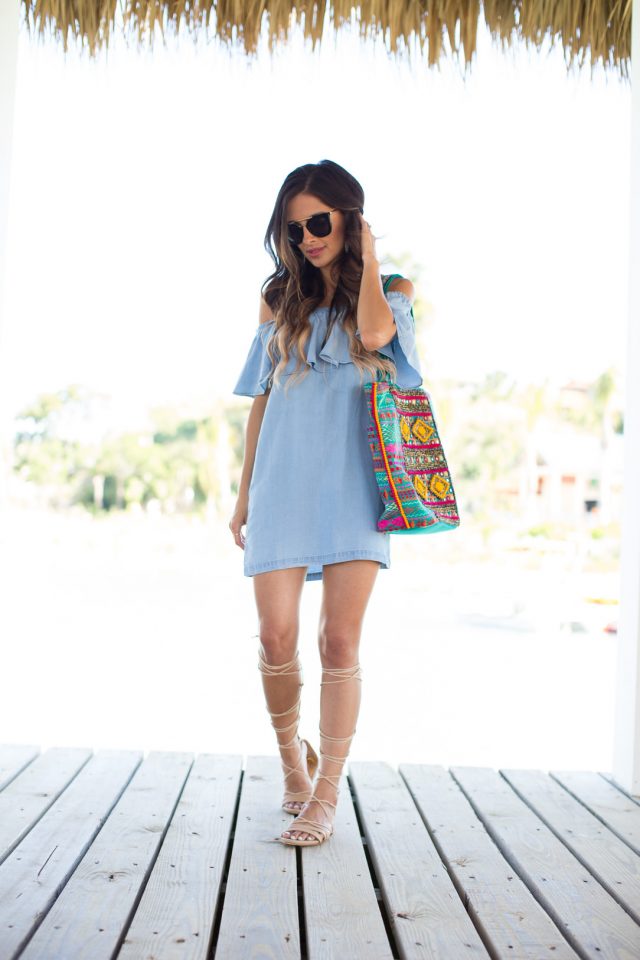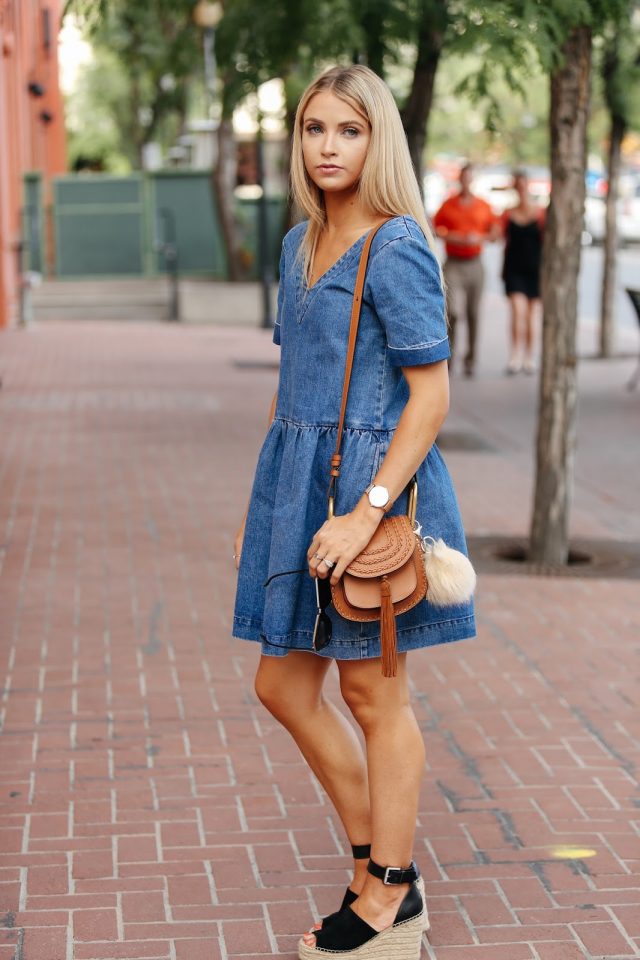 Some girls choose to wear a shirt under the shirt. If you like it, you can also wear it in that way.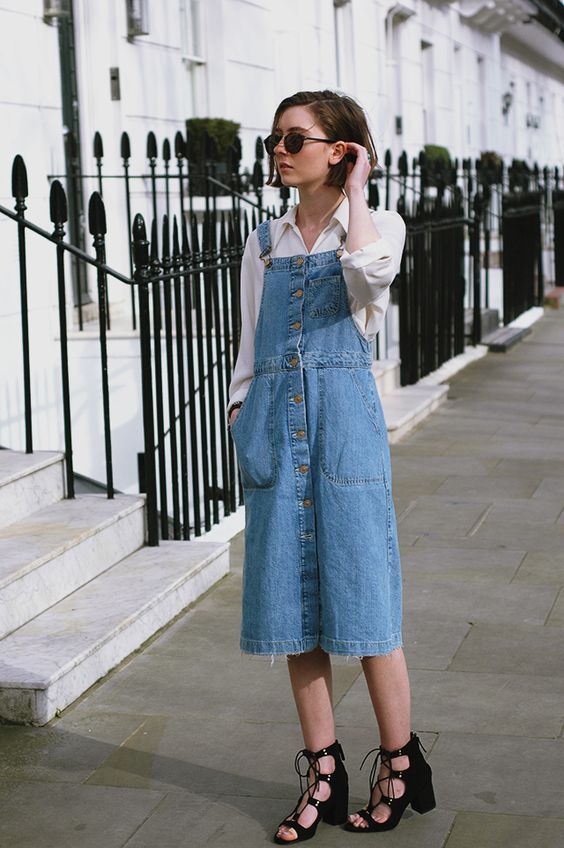 So, what do you think about these outfit ideas my dear people? Do you find them beautiful and cute? Do you fancy wearing denim? Share your comments with me! If you have some other denim dress designs that you want to show me, then please feel free to share them too – I would love to see everything! Thank you for reading! Enjoy in the rest of your day and don't forget to stay up to date with the content of Fashion Diva Design!