You badly want to have a perfect glowing skin, a smooth skin without acne or pimples, the skin where dryness not appear at all. But what have you done to have a skin like that? Did you made any improvements? Or just waited to become soft by itself. If you think that having a perfect looking skin is possible, you are on the right page to get that.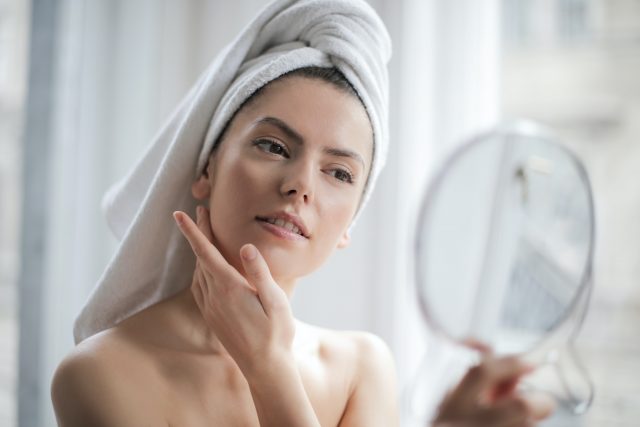 I prepared you something special, a guide that will help you become soft-skinned and make your partner love touching your skin even more. This routine which includes different types of products, will not make your skin smooth and soft on touch, it will get healthier.
1. Cleansers
You definitely know that putting make up, requires removing it as well. The harder part always happens when you get home, tired, and the least thing you want to do is to remove the make-up. But doing the opposite can make you regret the decision the moment you wake up. You see how important this removing is. You have to choose the cleaning products as well. My advice to you is, to clean it with as much as natural ingredients you can. A refreshing moisturizing effect will have facial cleansers based an aloe vera base.  If you can afford buying all those expensive cleansers for your skin, it is okay. But throwing lots of money on skin products, while living on low budget is not something anyone can afford. My advice to you is to buy natural oils and use them as your cleansers.
Coconut oil- Cleaning with coconut oil have never been easier, trust me. Put some of your liquid coconut oil on a cotton pad and clean all the toxins contained in the foundations, eye shadows or that perfect red lipstick, you don't want them sleeping on your skin.
Hemp-seed oil – I never believed that this oil would be my perfect 'washing' essential. You heard that well. Use it for washing your face after removing the make-up and the results will be visible earlier than you expect.
2. Masks
Masks are not something you do on daily basis. Once or twice a week is enough. Just don't buy masks that are already prepared and expect good results. The better option is to make it by your own. That way you know what you put on the skin. As the best recommended ingredients for a face masks are:
Honey – with many beneficial nutrients, the bee product has its special place when it comes to skin care. Using raw natural honey will renew the surface of your skin. It goes alone or combined with some fresh fruit, depends which type of skin you have.
Avocado – name a better fruit without a taste. The taste is not important if you use it as a mask. You can pair it with honey as well, they would be a perfect couple.
3. Toners
Now that we mentioned toners, the award as the best natural household product goes to – Apple Cider Vinegar. I am sure you want to get rid of all unwanted blackheads and acnes. And you're right. Don't leave them quickly spread on your beautiful skin. Apple Cider Vinegar works as a great exfoliant and it is super cheap. All you have to do is to put some of the liquid on the face, using a cotton pad, and leave it for some time to solve your skin problems. It is better to do it overnight.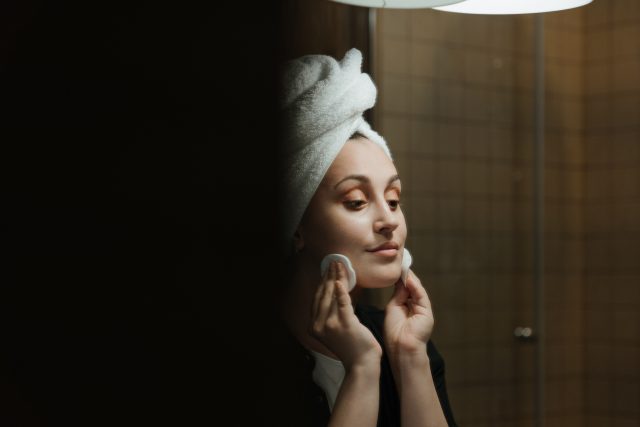 What works for some, doesn't work for others. Even though they are helpful for most people, make a research or test them to find out if you are allergic to these products, before using them as cosmetics. And if they don't find place in your daily routine, don't give up before finding what works best for you.