Christmas is about to come and so is the excitement. After all, it is such an auspicious occasion for billions of people across the globe. Everyone cherishes the festive season that it becomes obvious to stay together with your loved ones during this period of time. You want to make new memories and capture every moment with warmth. We've gathered up some of the most amazing Christmas ideas that you can start with your spouse and even a few to include your family and friends.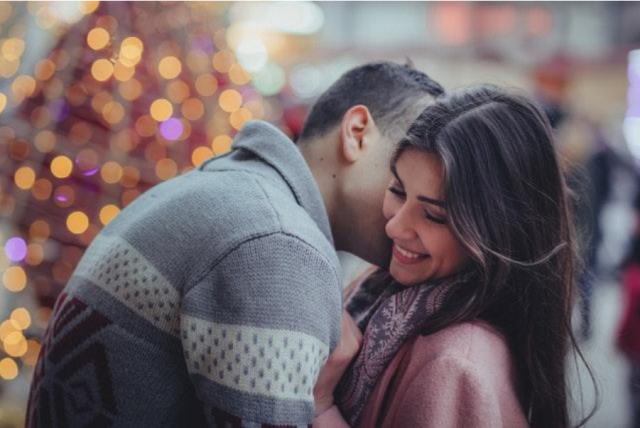 Shop Together
What time can be better than Christmas for shopping?  Shops give massive discounts and offers, streets are decorated in the aura of festive mood. Even if you are someone who finds shopping tiring and boring, you will love exploring the market with your partner during this time.
Besides shopping, you both can enjoy the communal festive experience and ambience all around the streets and markets. Experience the harmony and don't forget to get a good Christmas gift for your partner.
xmasgiftsforher.com.au has helpful advice for couples who are looking for the perfect Christmas gift.
Decorating the House
You won't enjoy decorating the house alone on Christmas, would you? Buy home decoration products and accessories and start decorating your home for Christmas.  Decorating home is a fun and creative activity which will bring two of you closer as a couple Small quarrels in between the process will increase the bonding between you and your partner. At the end of the day, watching a home that is beautifully decorated will give both of you feeling of accomplishment and happiness.
Christmas Baking
How can one miss it? It is the essence of the festival. The aroma of cookies oozing in the atmosphere gets everyone in the Christmassy mood. Try out some new recipes, experiment with each other's favorite ingredients and warm up on a chilly night with chocolaty cookies. Don't forget to make something special for each other.
Community Service and Volunteer
The true magic of festivals lies in giving. The joy of bringing a smile on others' faces is priceless. Spend some time to serve food, gift toys to the less privileged section of society. You can make greeting cards for those who can't be with their families for us, think about people who selflessly are at your service – cops, military men, doctors, and firemen. Make them feel home and share some happiness with them. Go grab the craft supplies and start doodling! Making cards together is a joyous task in itself.
Your love and respect for each other will multiply manifold. Additionally, by helping needy and poor people, you both will feel happier and great. Always remember that happiness comes from giving, not buying and having.
Send Gifts to Friends & Family
Why just enjoy the Christmas with only two of you? Just remind your family, friends and neighbors that they hold special place in your hearts. A small gift can put a big smile on their faces and make them feel your love. Give it your personal touch by pasting a picture of you two together.
Friends and family will be surprised by a thoughtful gift. These gifting traditions are fun way to spread holiday cheer and will give you and your spouse something pleasant to look forward to each year.
Date night on Christmas
Christmas is the most romantic time of the year, so take full advantage of the season. One of the best ways to spend Christmas night with your partner is to reserve seats in your favorite restaurant and enjoy Christmas over a candlelight dinner. You may also consider going for either sledding or Ice skating. Taking a sleigh ride commute will make your date super-romantic.
These are just ideas, in reality only you two know what suits you both. So, what are you waiting for? Get started!