Hey there! How are you? Winter season is just around the corner, which means that you should hurry up and refresh your outfits with some fancy and warm hats. Some girls are wearing them as a style statement, while others to keep their noggin warm. For today, I have a very interesting post that is called "Chic Hats to Wear This Winter". When you check these outfits you will see that is worth investing in a stylish hat. Enjoy and have fun!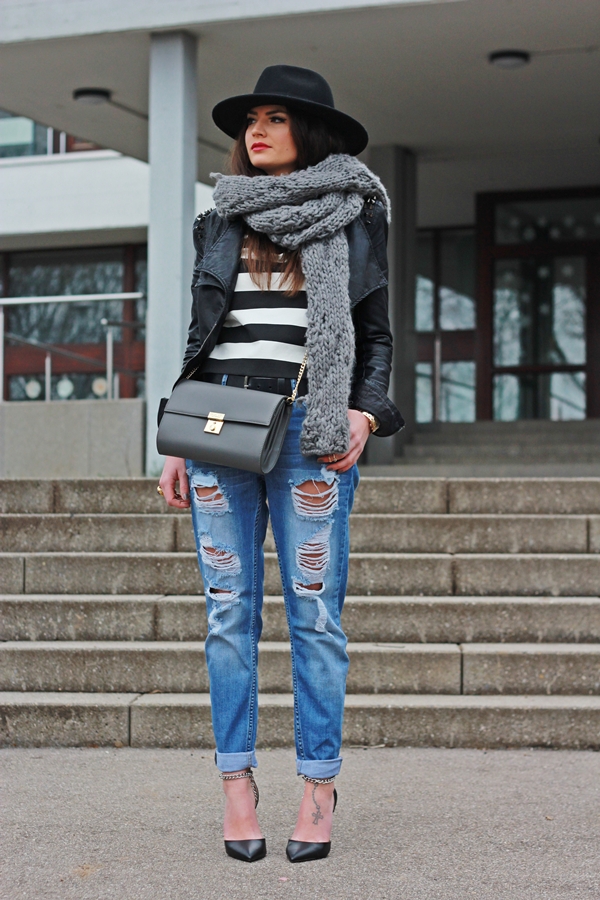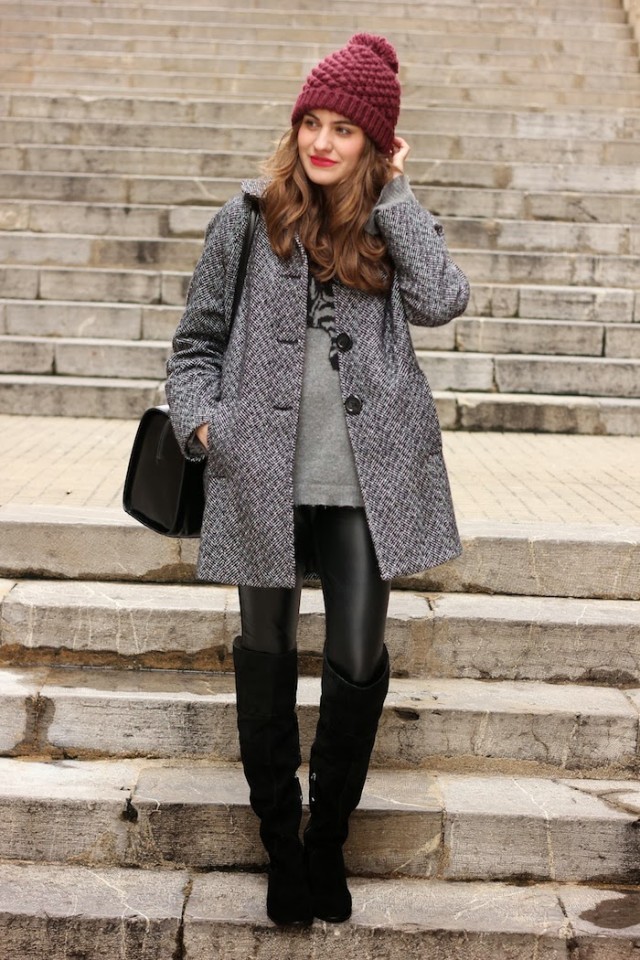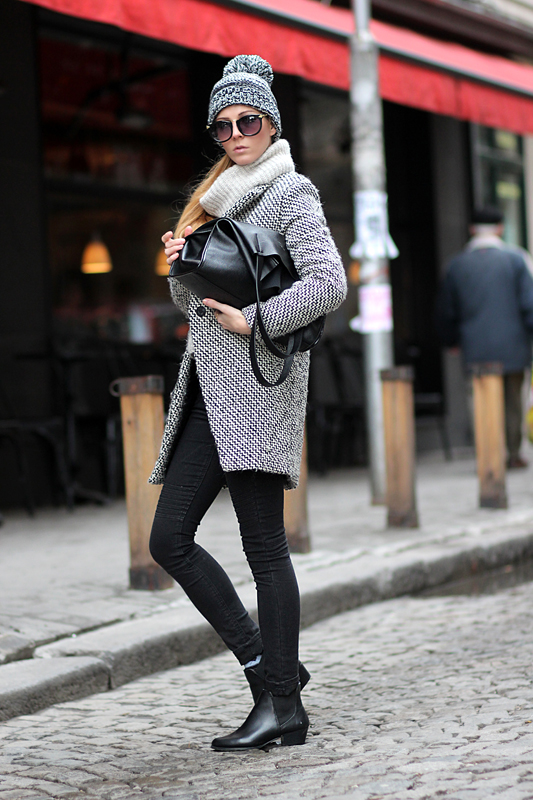 Beanies are one of the most popular winter hats, and I think that's because is warm and you can style it easy. Brown, grey, white and black are one of the hottest colors this winter, but you can still opt for more chic colors like neon shades or classic colors like blue or red. Designs with zippers, beadwork and pompoms look less sophisticated, so try to avoid them. You should also avoid wearing tight-fitting hats, as they can be very uncomfortable for wearing and can leave red lines across your skin. Keep the sides of the hat down over your ears, while the front of the hat just a little over your eyebrows. If your bangs are flat of greasy, push them beneath the hat.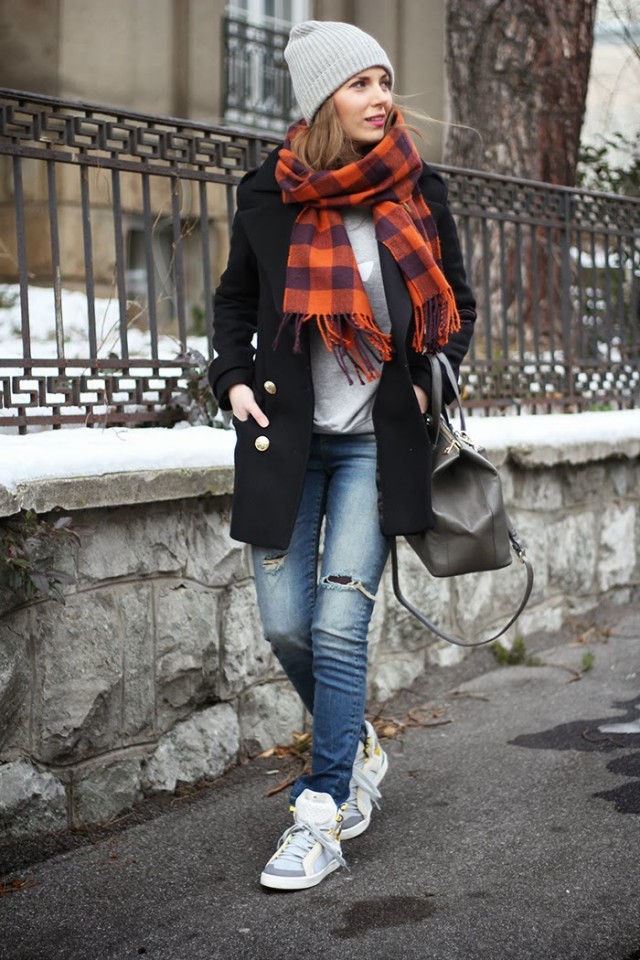 A hat can hide your messy hair, so if your hair is messy and you don't have much time to shower it, leave your hair down and beautify your look with a hat. Or you have another option, to do a low ponytail. If you want to look chic and stylish, you should choose a hat that matches the color of your jacket or some other piece of your outfit. If you are wearing white coat, you should opt for tan, nude or white hat or, black hat if you are wearing black coat.
You can also use your hat to add a stylish flair to your outfit. If you decide to wear black jacket and boot, you can beautify your look with red hat. I need to mention that grey is very popular color this season and I really like it because is subtle and elegant, perfect for the freezing days. Plus, you can wear this color with nearly everything.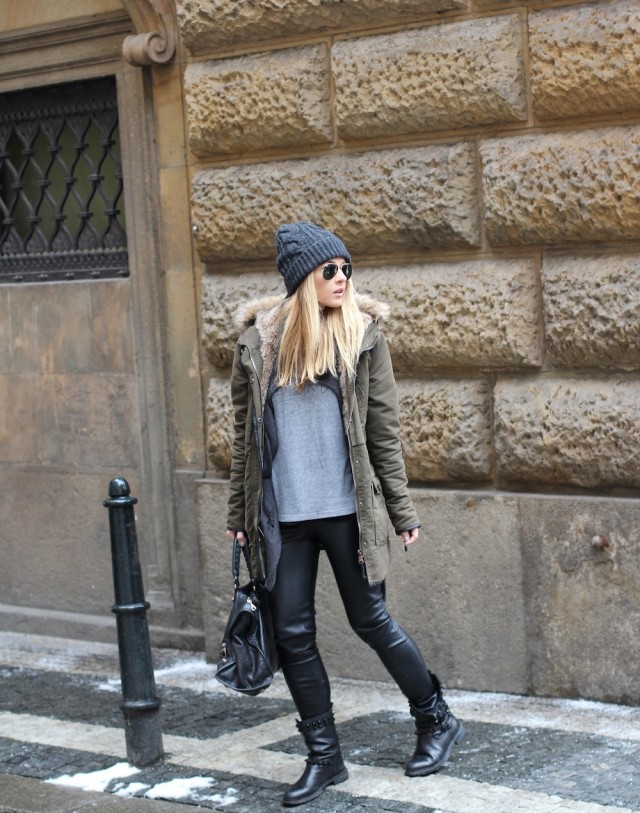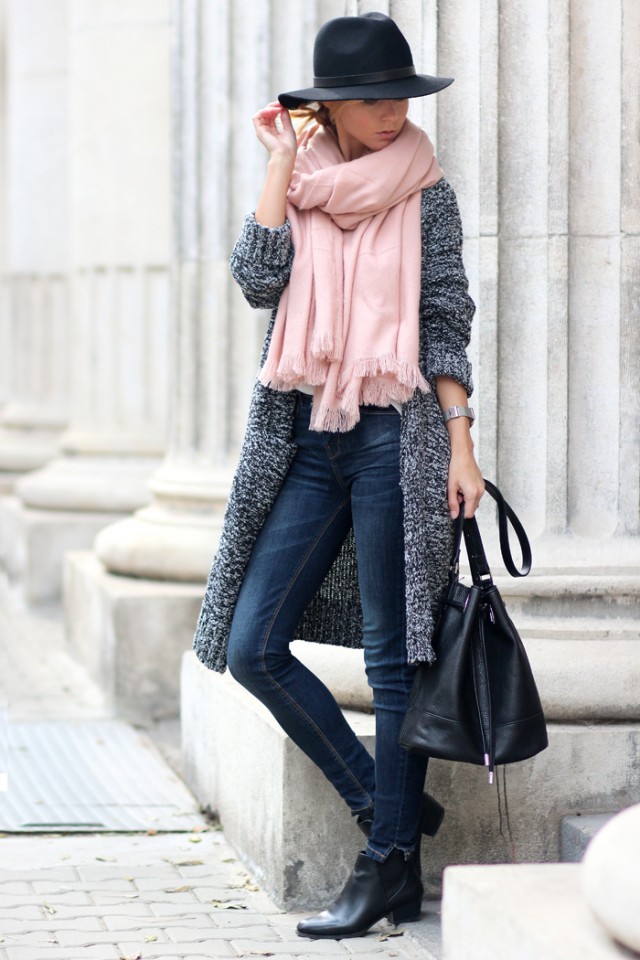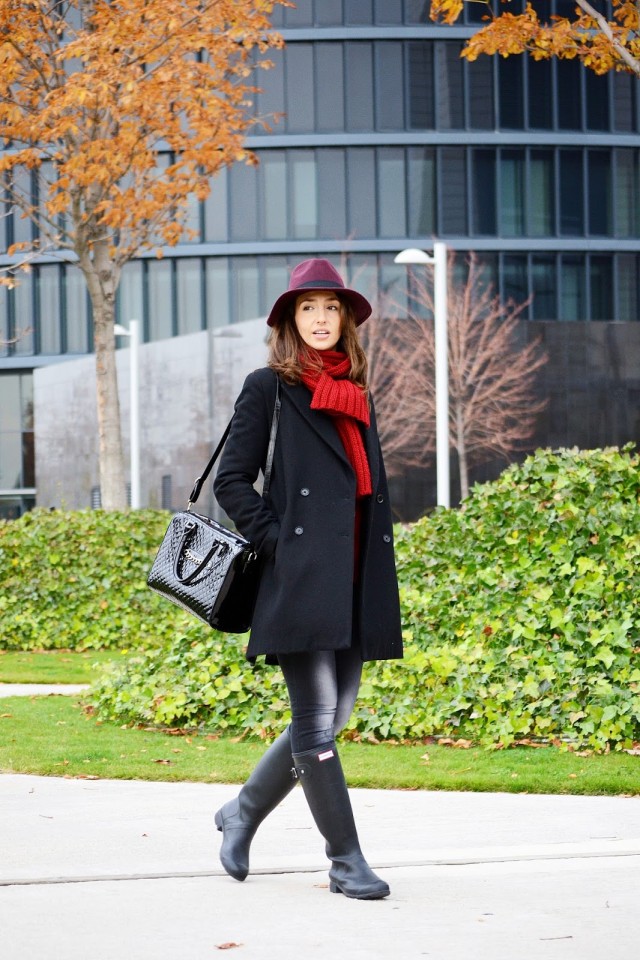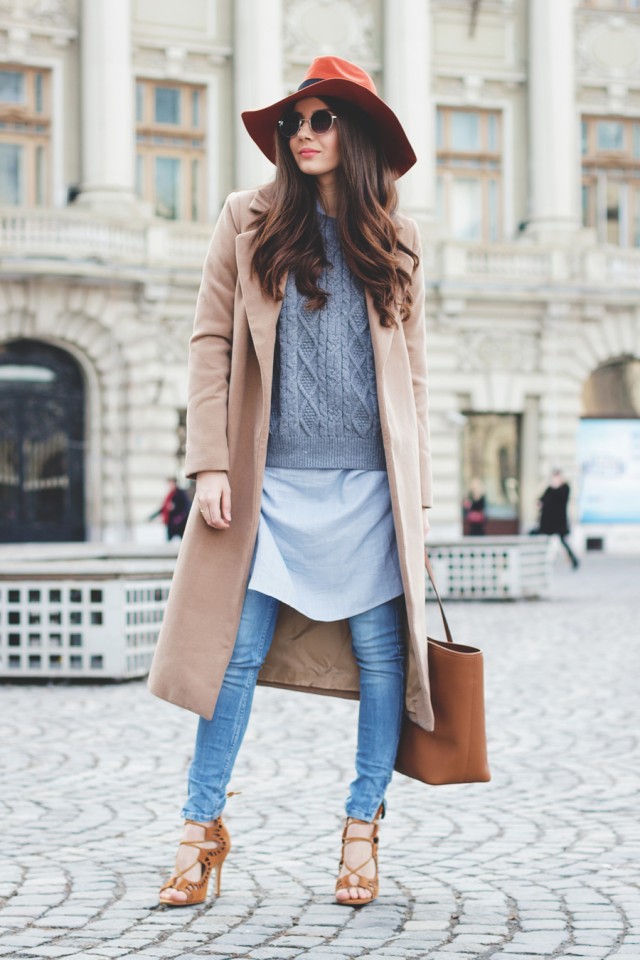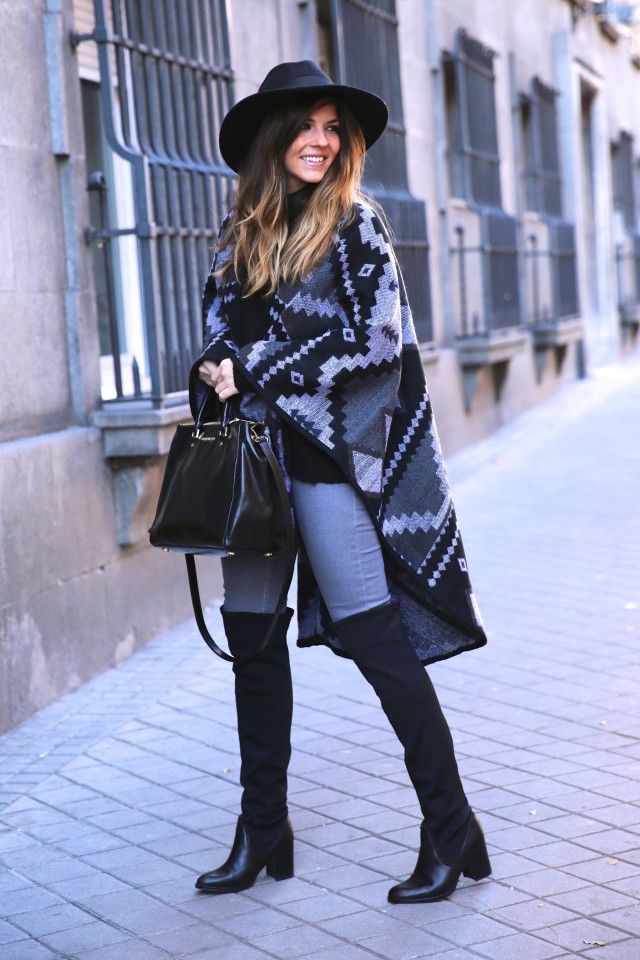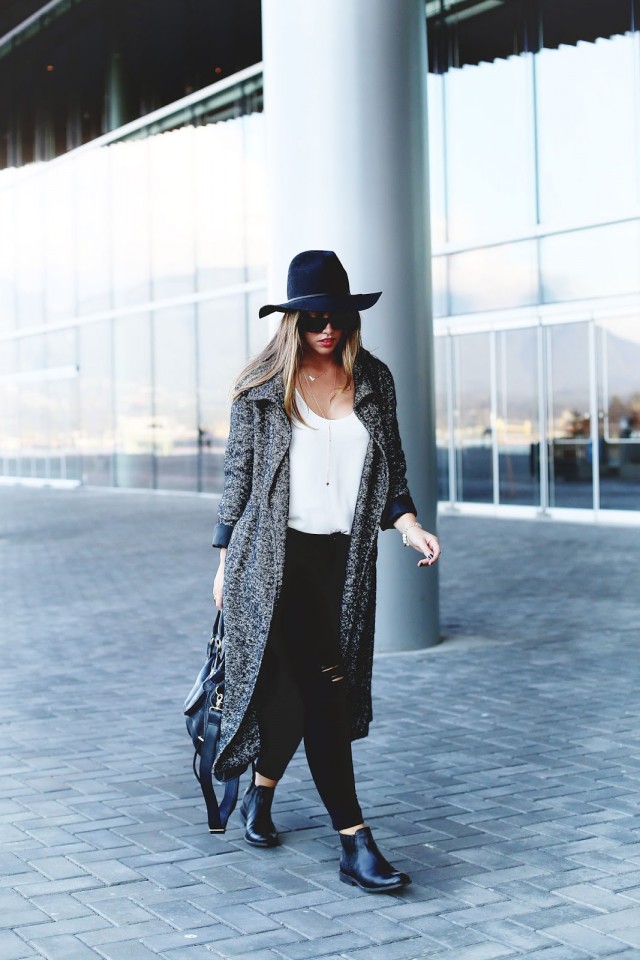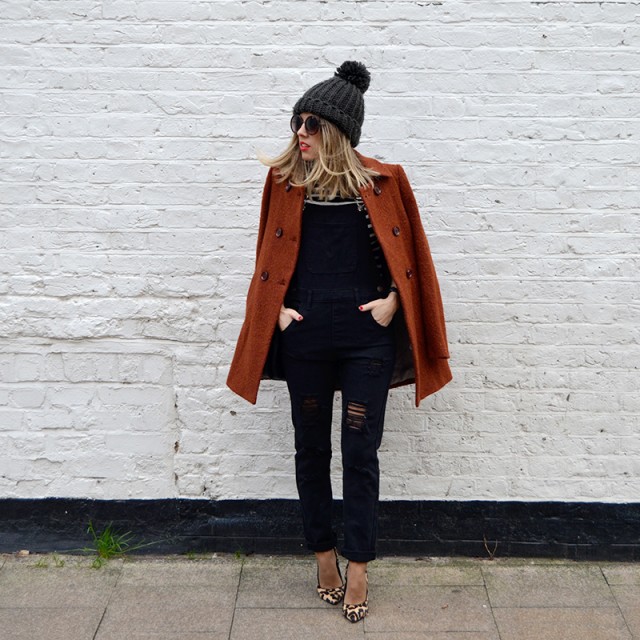 Fedora hats will give you a chic and stylish look, while beanies and other woolen hats are perfect for every day. There are many interesting hats that you can wear this winter, so go on and update your outfit with a stylish and modern hat that will keep your noggin toasty. I hope that you like these outfits below and you will copy some of them. Share your opinion with me in a comment below. Thank you for reading! Enjoy in the rest of your day and don't forget to stay up to date with the content of Fashion Diva Design!