Hey there! How are you? Are you enjoying the beautiful season? It may be cold, but there are plenty of warm clothes, like jumpers and knitted jumpers that will keep you warm and stylish during the freezing days. For today, I have an amazing collection of stylish winter office outfits to copy now. Career focused women should always dress according to the office fashion rules. And since winter is on the corner, and you are wondering what to wear to work in winter and keep the professional look, you should check these ideas out. Enjoy and have fun!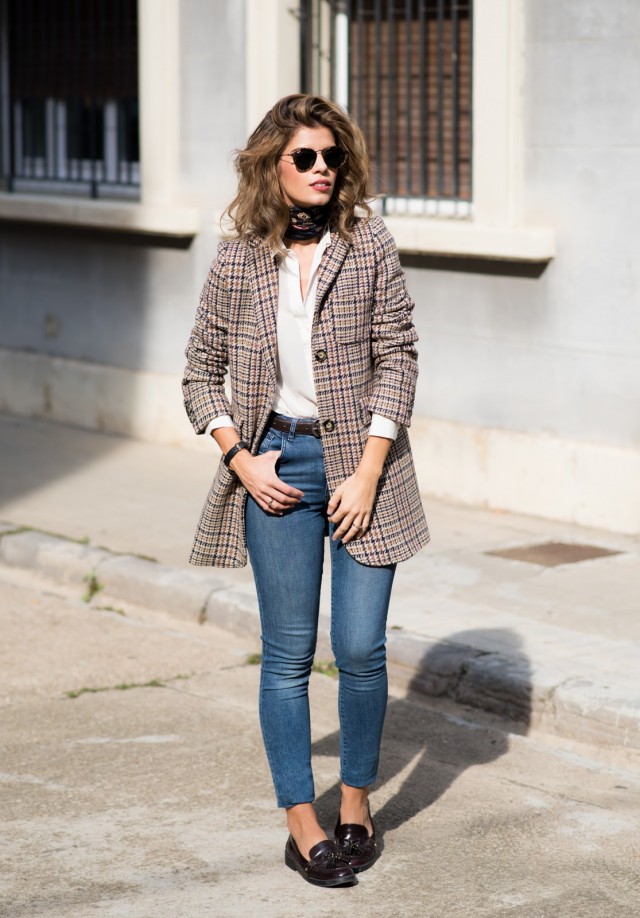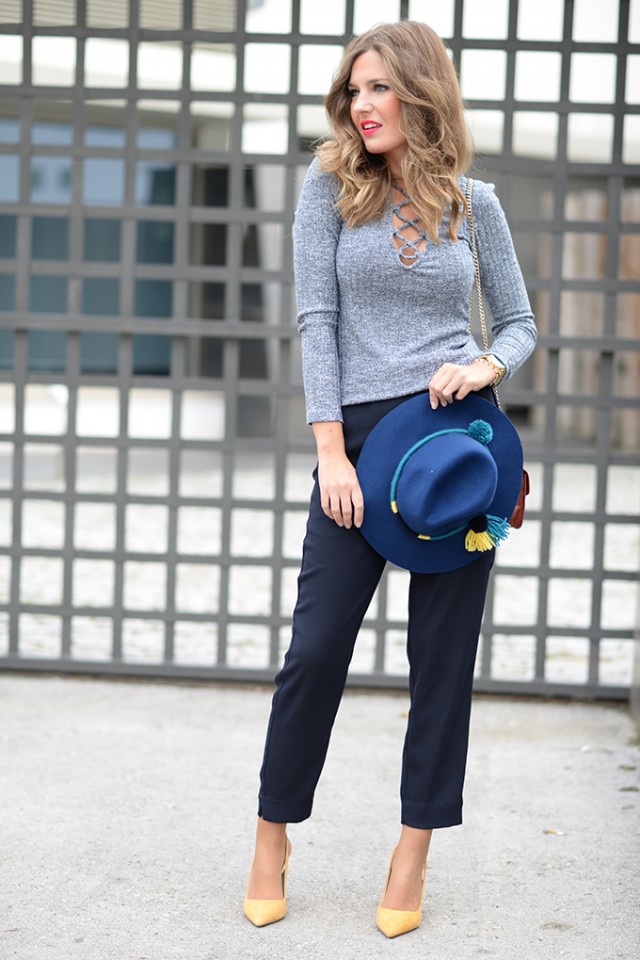 Suits have always been perfect office pieces that can be worn all year round. For more appropriate look, wear them with some classy button down shirts and a comfortable pair of heels. The cold weather should also not stop you from wearing dresses and skirts. Plus, there are many warm dresses that can be worn with tights or leggings. You should avoid wearing mini skirts and dresses, because you are at the office. So, opt for wearing designs right above the knee or below the knee. The dresses that you are going to wear as office-wear should not be with plunging V-necklines.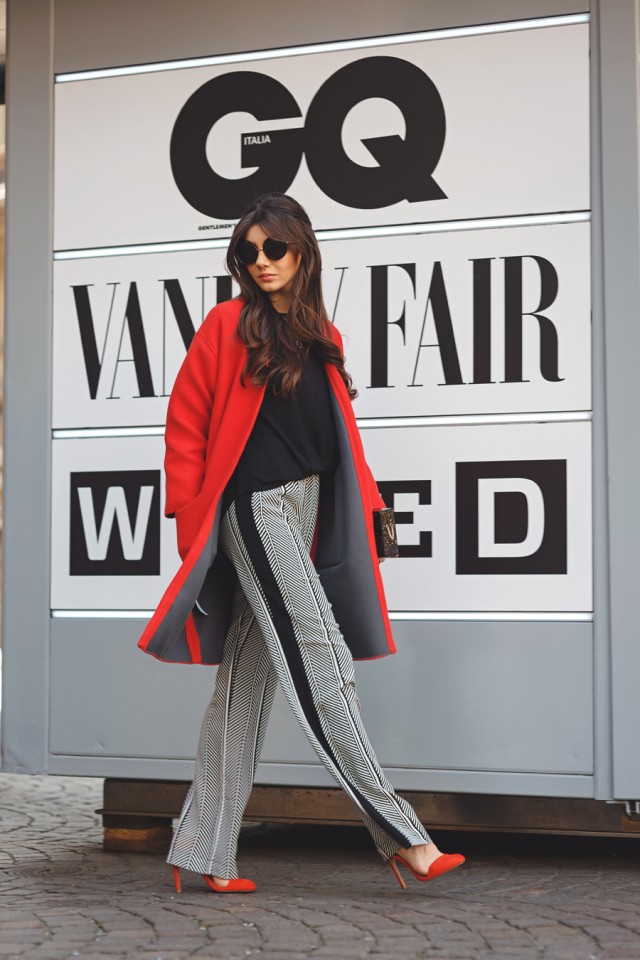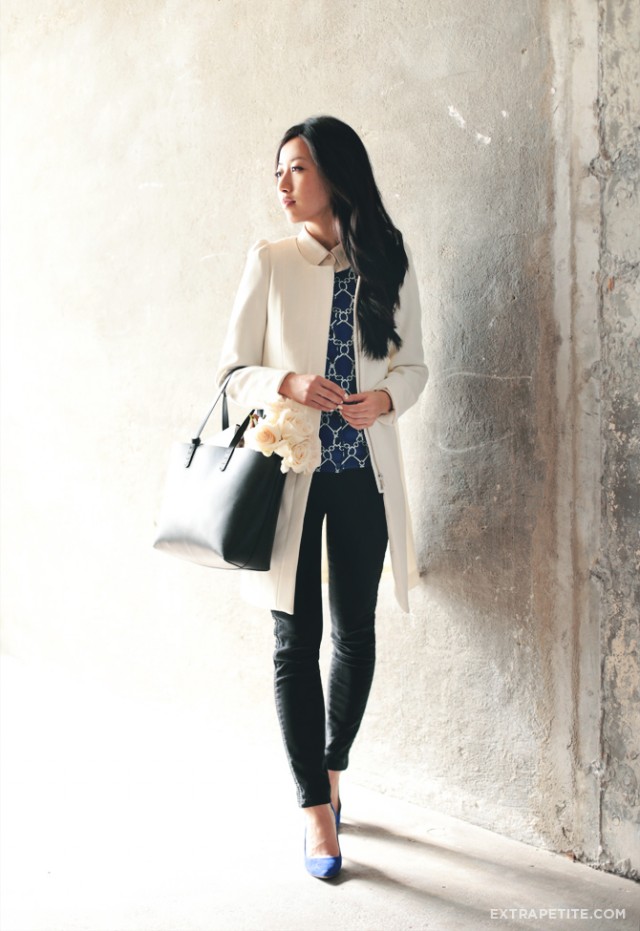 Classy pants are must-have! If you don't have any special rules and dress codes, you can wear jeans too. Jeans and sweater or jeans and printed button down shirt can make you look fabulous. For more stylish look, you can complete your outfit with some statement accessory.
When it comes to colors, you should always opt for wearing colors that trendy during the winter. The standard combination and color match worn by ladies is the black and white combination, because is classy and timeless. I need to mention that is one of the best combos for office. Emerald green, navy, purple red, camel, brown, burgundy and grey are one of the most worn colors this season. So, hurry up and update your wardrobe and refresh your look with these colors.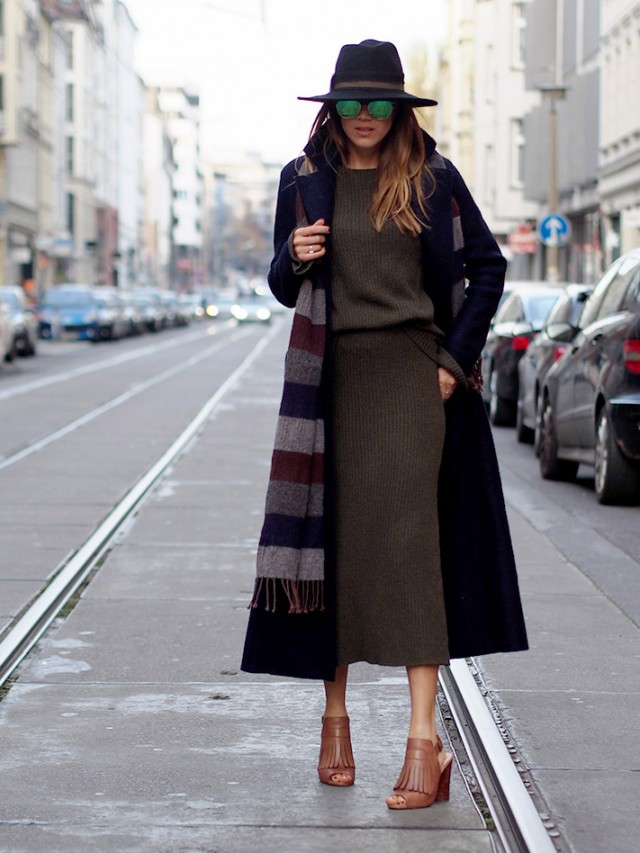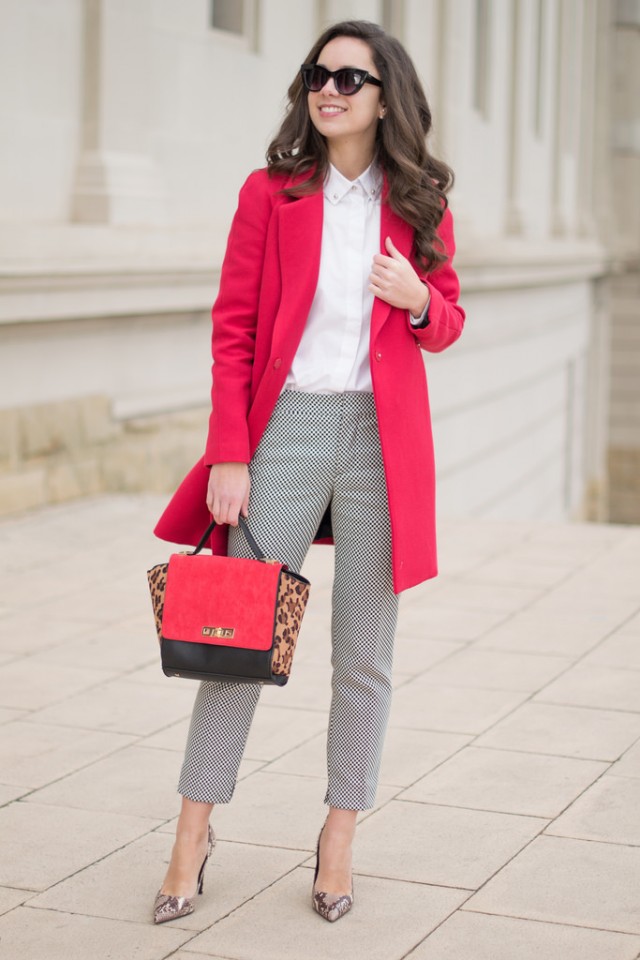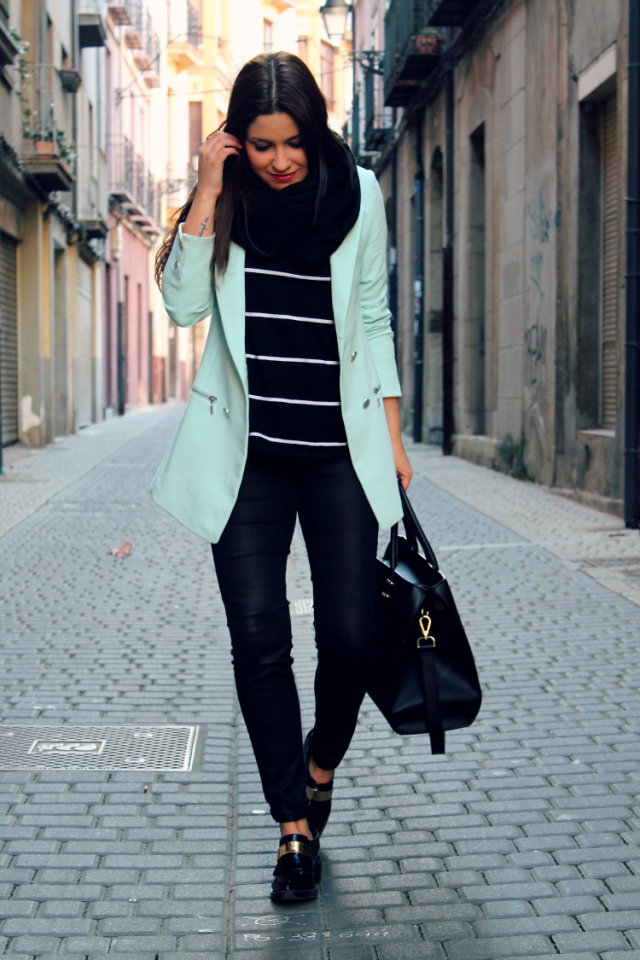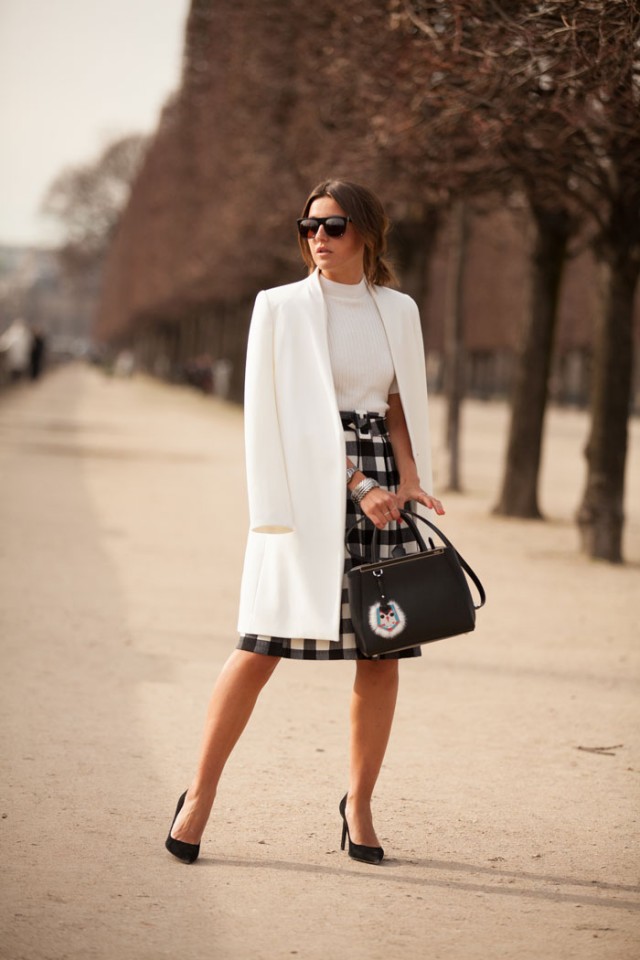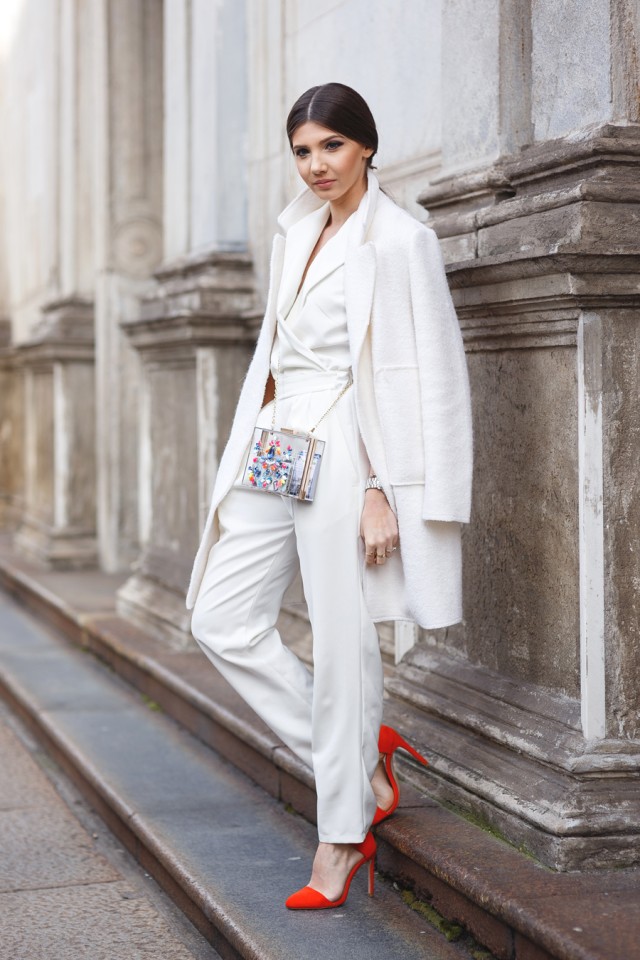 When it comes to shoes, heels are always the best choice. But, be careful when choosing a pair, don't choose too high, because you should wear them all day long, so you should feel comfortable in it. In winter time, there are many interesting shoe designs that will keep your feet warm. The ankle boots are very fashionable and trendy.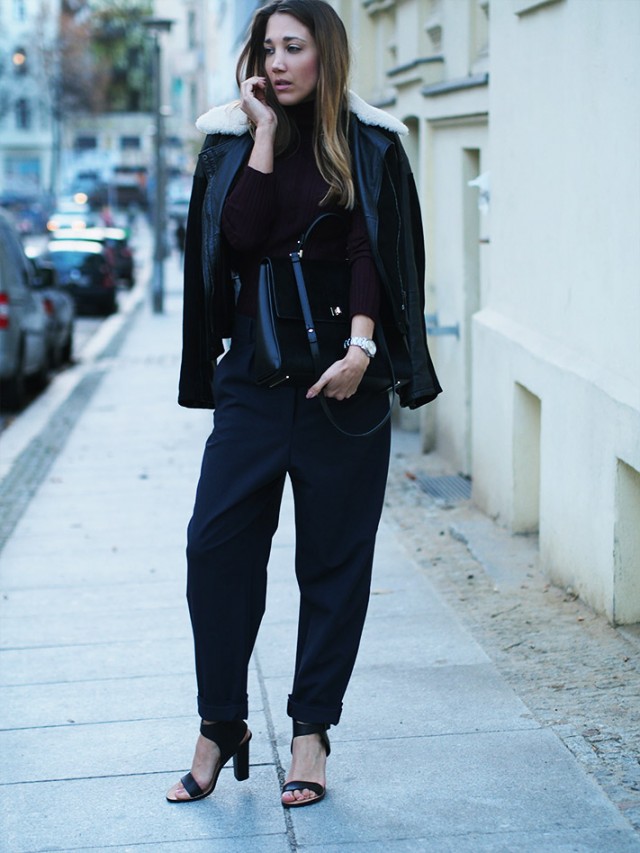 I hope that you have found these winter office outfits interesting and you will update your office attire with them. I hope that you will get inspired from them and you will go to work perfectly polished this winter. Thank you for reading! Enjoy in the rest of your day and don't forget to stay up to date with the content of Fashion Diva Design!