Hey my beauties! You were wondering what to wear for your long spring walks, picnics or for your next going out with your friends, weren't you? I have selected the most beautiful casual outfits for you today and you will see them in a short.
There are a lot of fashion trends that you should follow this season, like all white, black and white, khaki, floral print etc. You should carefully pick the pieces and that's it – you will look marvelous and stunning. Put the jumpers on the back and find the sundresses, because we are going to have sunny season.
Cute Street Style Look with Red and White Pieces of Clothes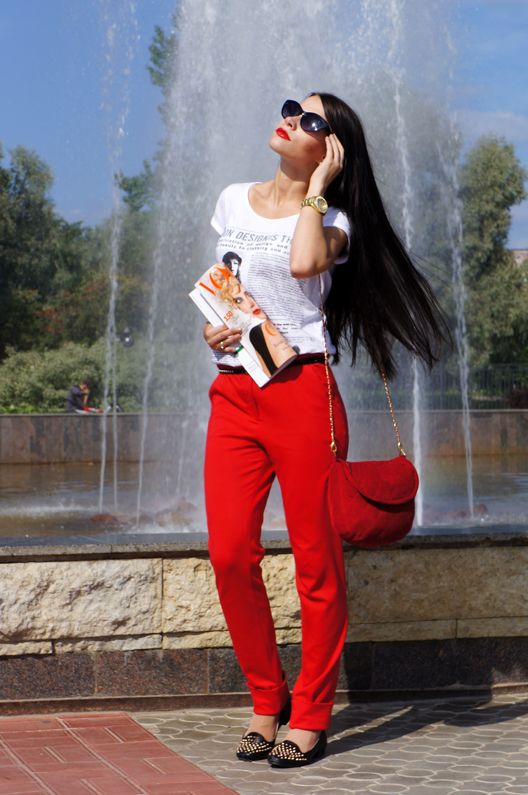 Denim Shorts and Shirt with White Blouse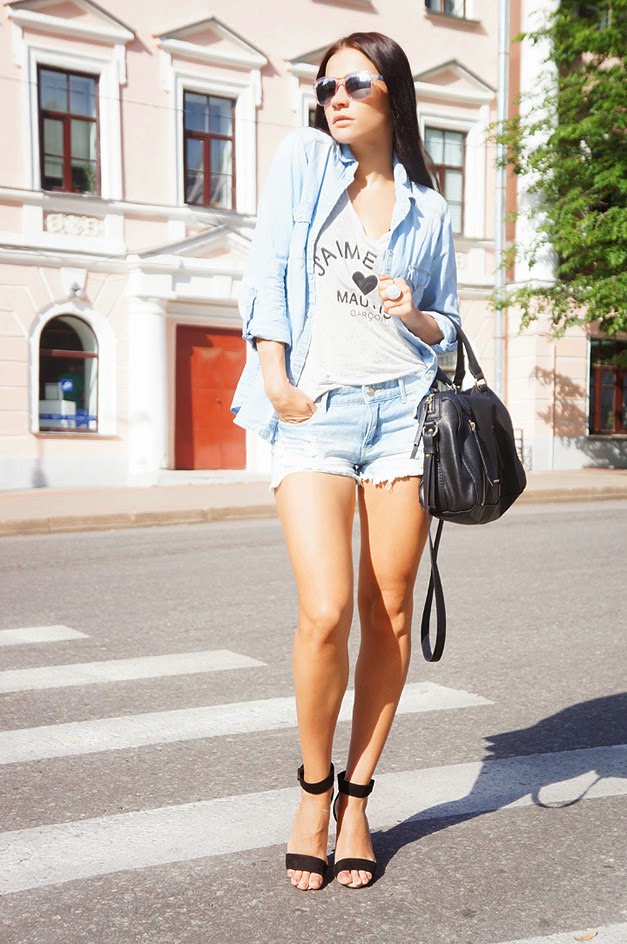 White Blazer and Shorts with Striped Blouse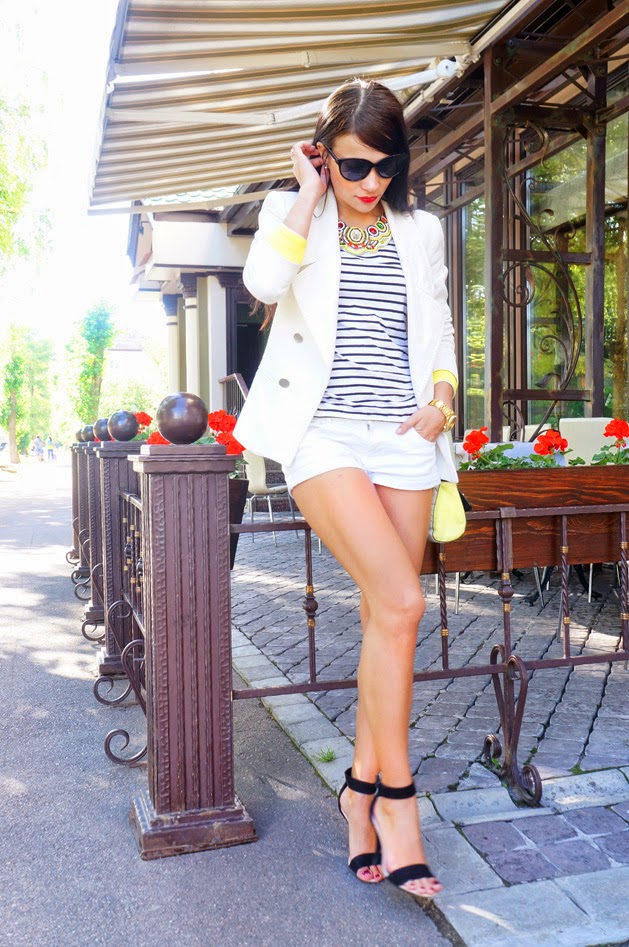 Boyfriend Jeans and White Tee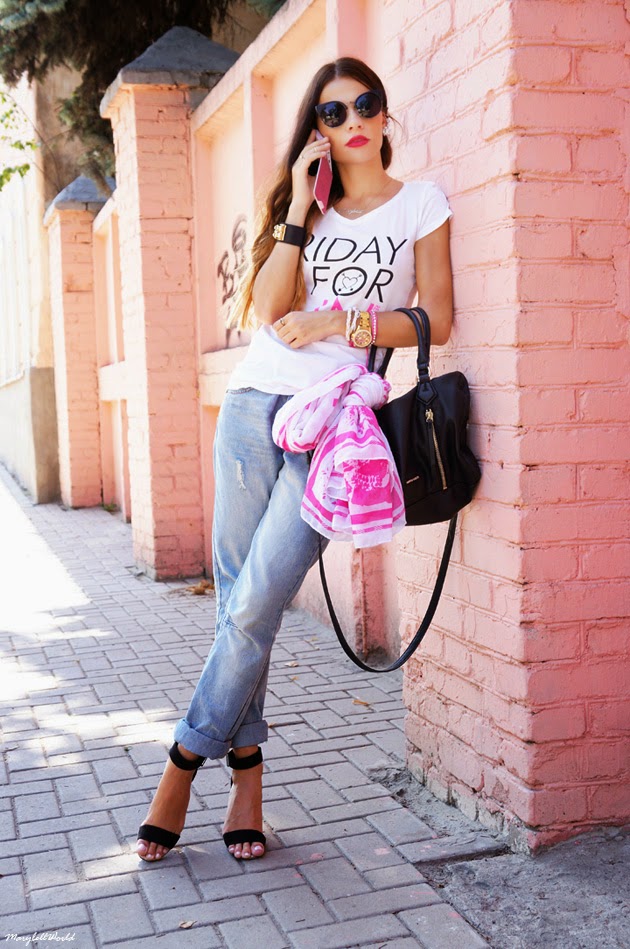 Stunning Casual Combination For Everyday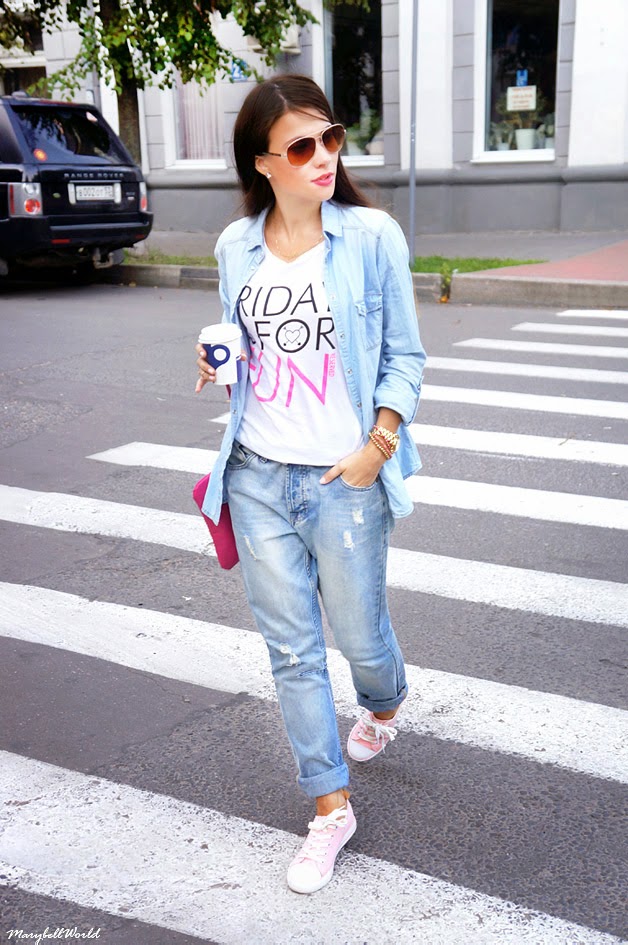 White Dress and Khaki Dress – Lovely Combination For Everyday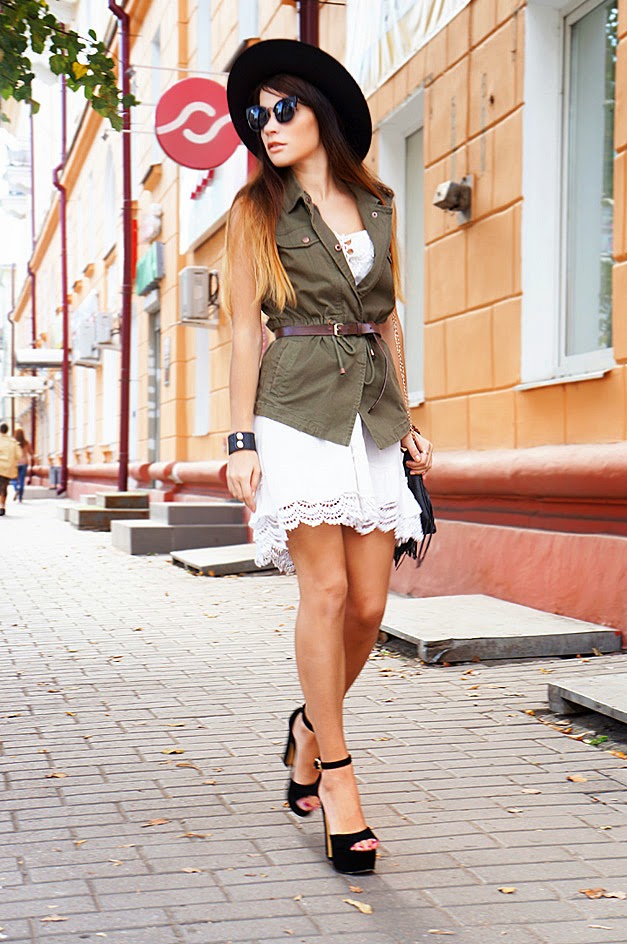 Comfy and Casual Outfit To Rock This Spring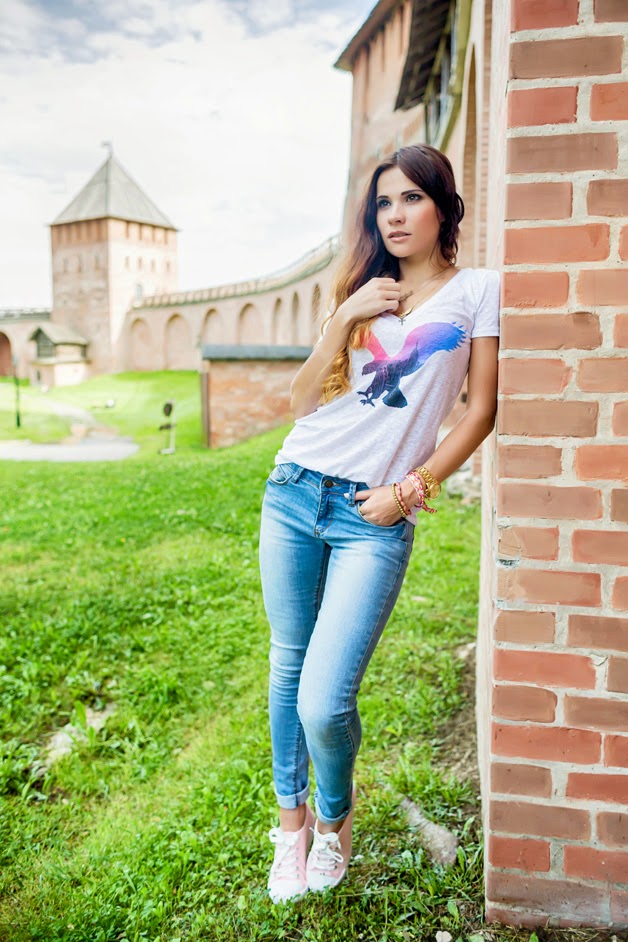 Denim Shirt and Black Pants – Perfect Outfit for Everyday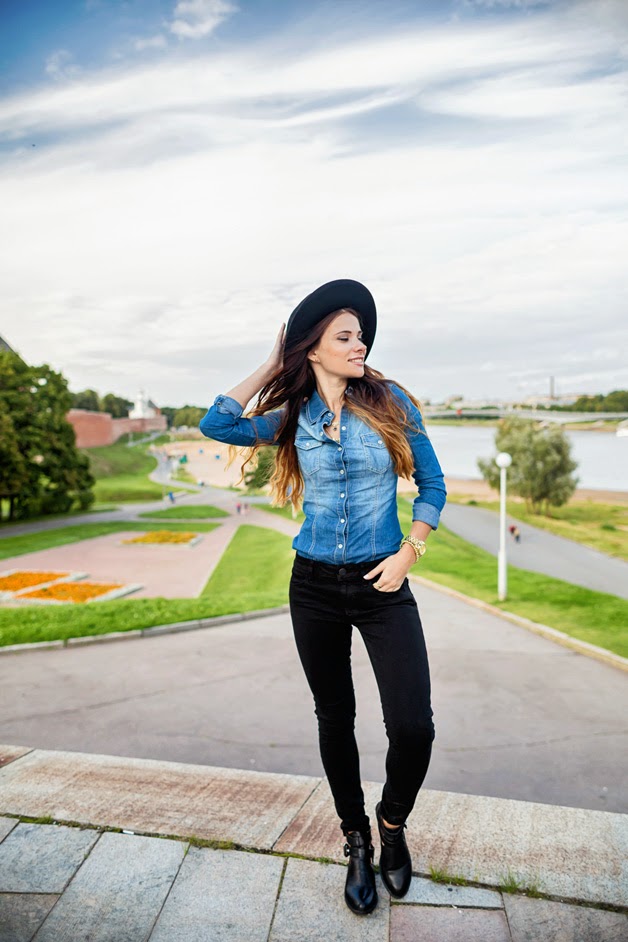 Pastel clothing is must-have for spring/summer season. So, if you don't have pastel pieces in your wardrobe, hurry up and refresh your look with some stylish pastel clothes. Jeans and button down denim shirt look very fancy and stylish combination for everyday. You can wear this combo with a pair of comfy sneakers or for more elegant look, wear it with heels or sandals. The same applies to sundresses and shorts. I really like the '"all white" trend. Would you dare to wear all white tailoring?
Pastel Pieces are Trendy and Chic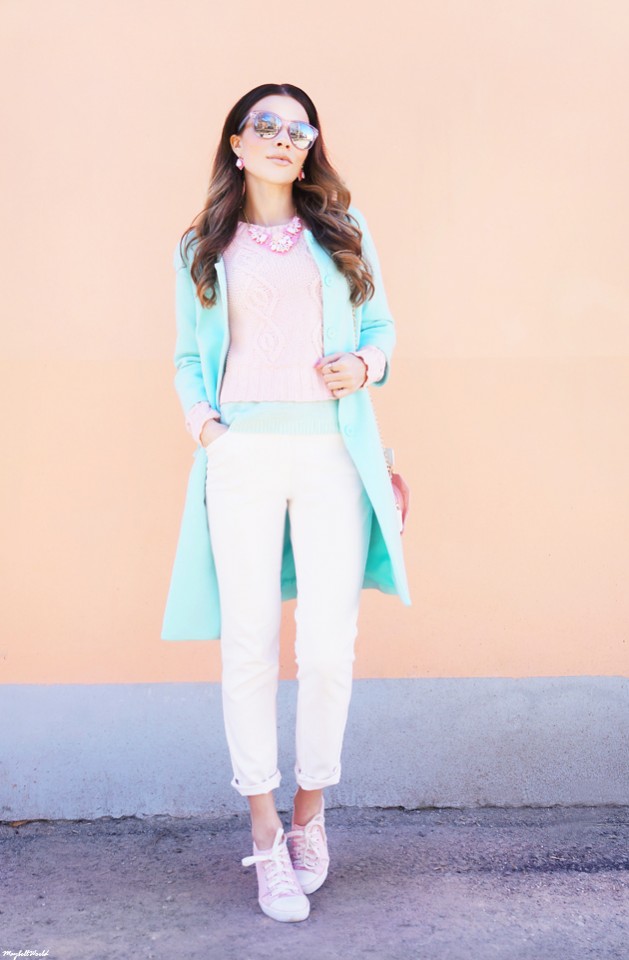 Marvelous Outfit To Copy This Season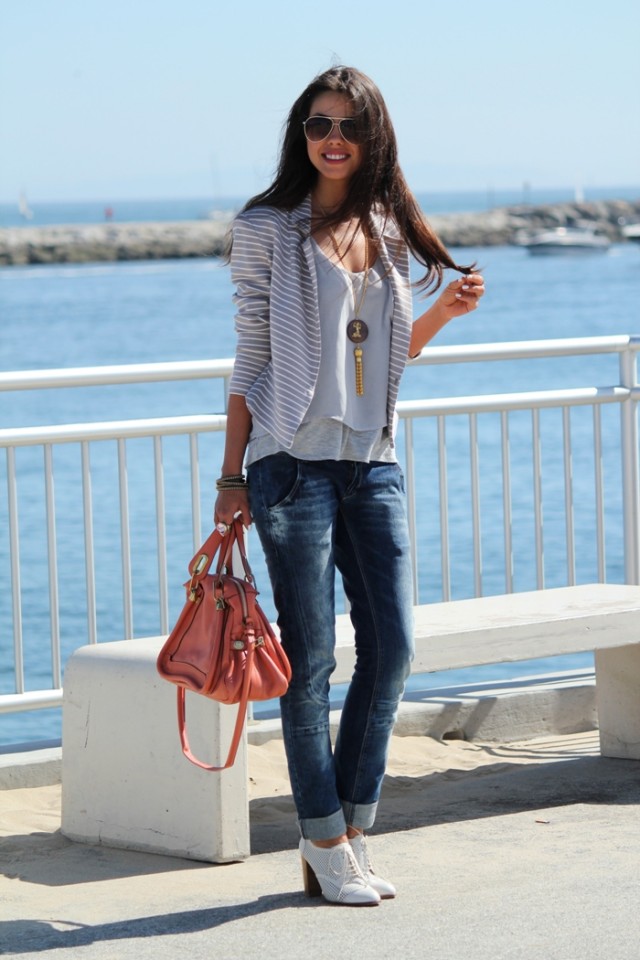 Denim Combination with Striped Blouse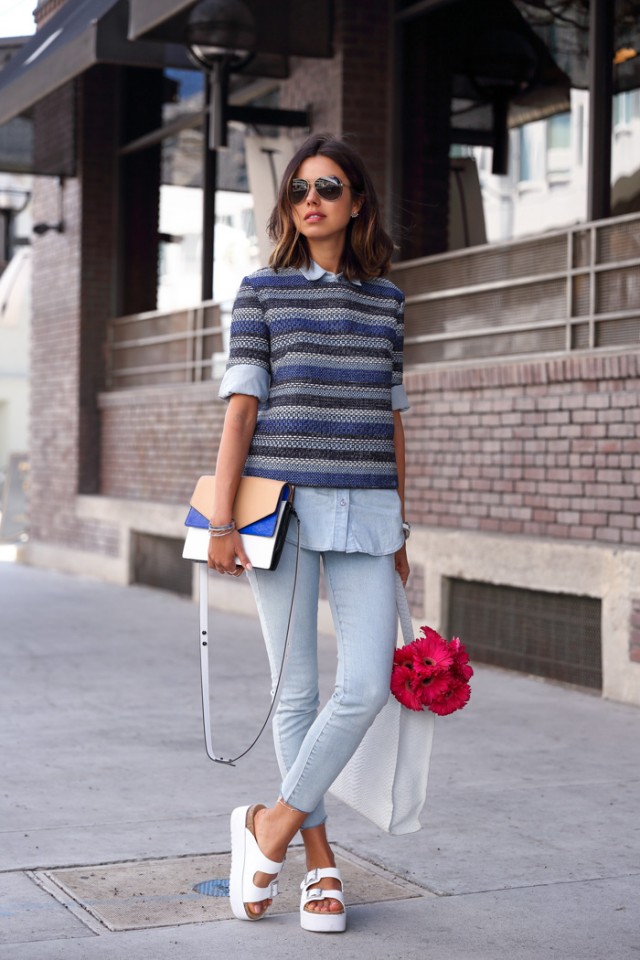 Striped Blouse and Jeans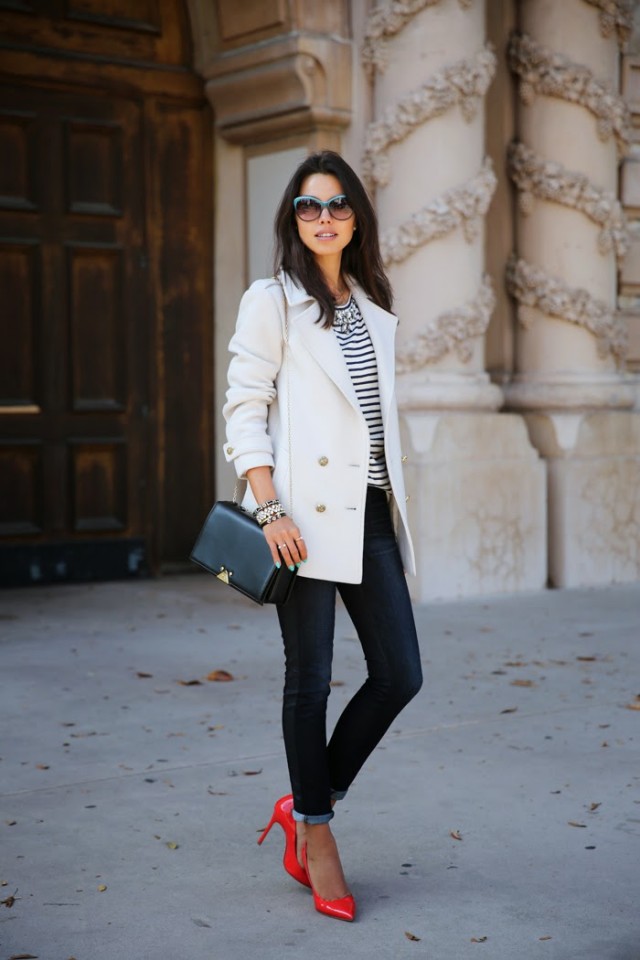 Shorts and White Blouse – Perfect Choice Girl!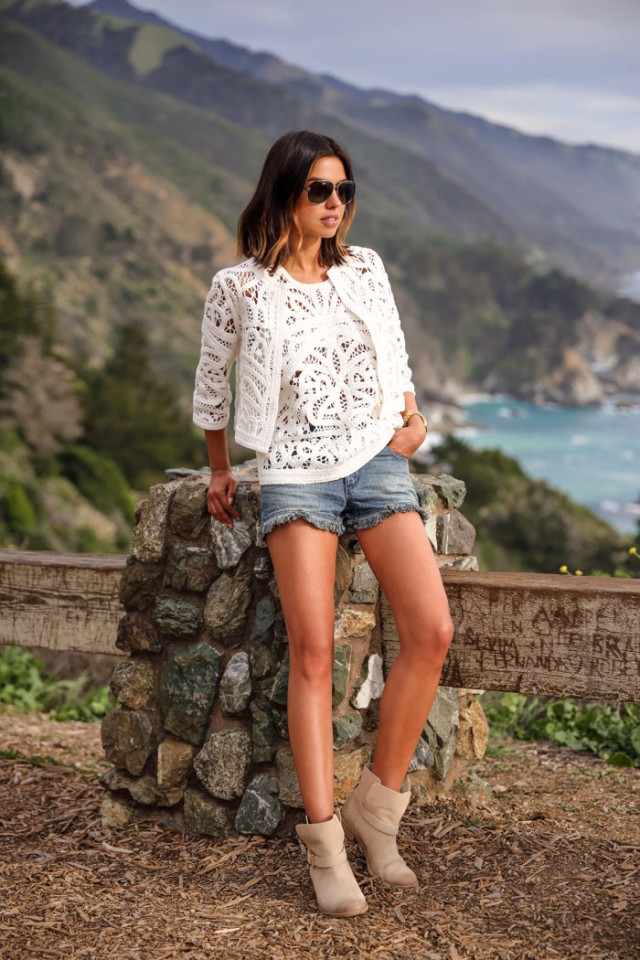 Gorgeous Printed Dress For Everyday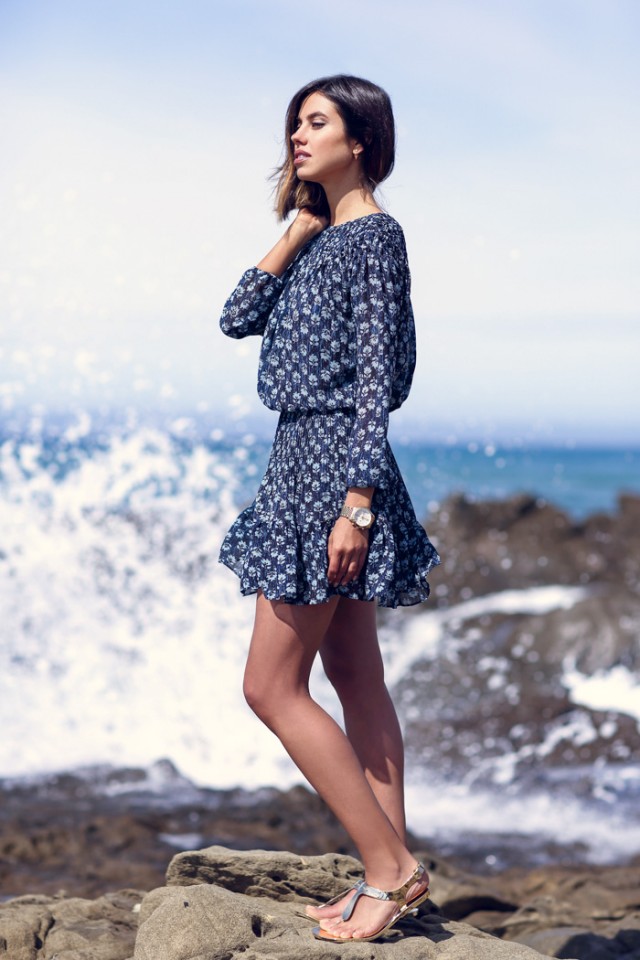 Lovely Printed Skirt in a Combination with a White Shirt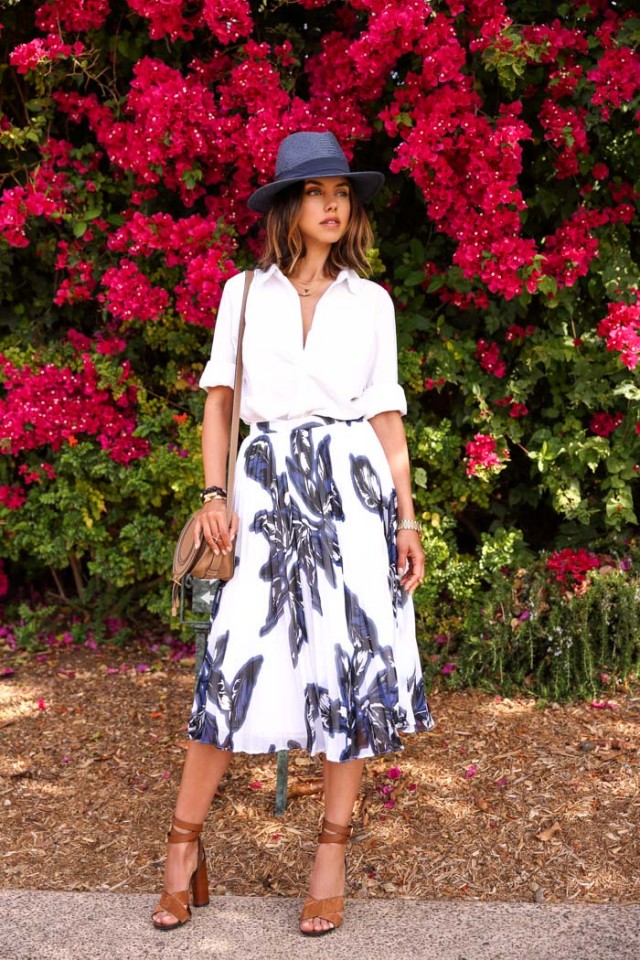 Perfect Example That Will Help You To Follow The "All White" Trend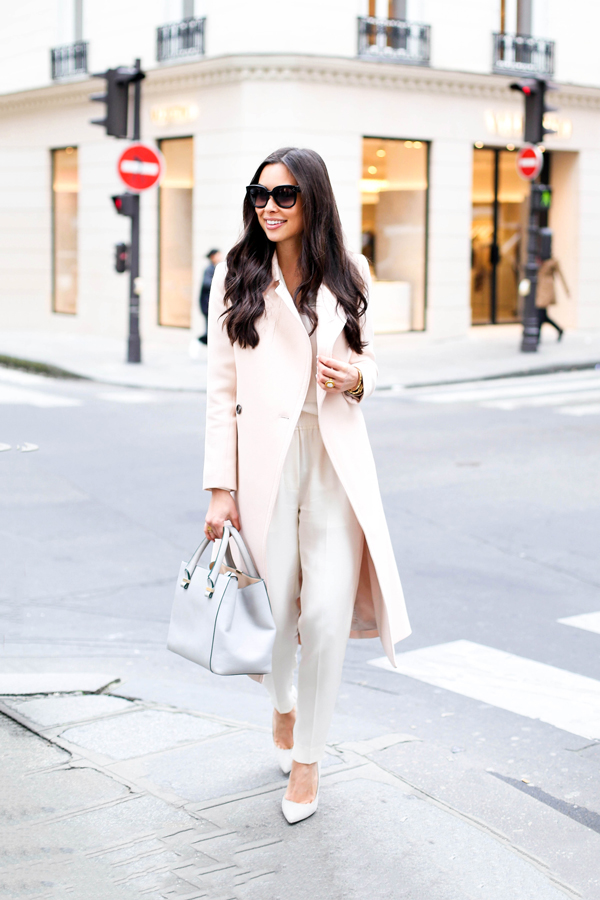 Denim is Trendy and Stylish This Spring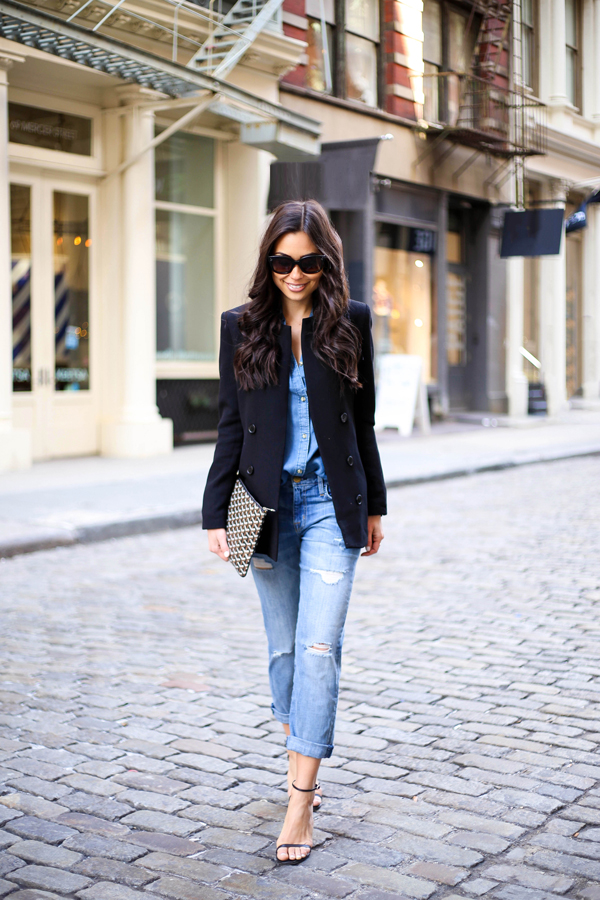 Did you like these casual outfits? I felt in love with them and I can't decide which one is my favorite. Which one is yours? You can share your opinion or just leave me some other suggestions in a comment below. Enjoy in the rest of your day and stay up to date with the contents of Fashion Diva Design!