More people are choosing to elope, especially since the pandemic. Instead of spending a ton of money on one day, they're choosing to focus their wedding solely on their relationship and save money for their future life endeavors.
Whether you're having a destination wedding or heading to a remote mountain top to say your vows, here are 7 tips to create an incredible elopement.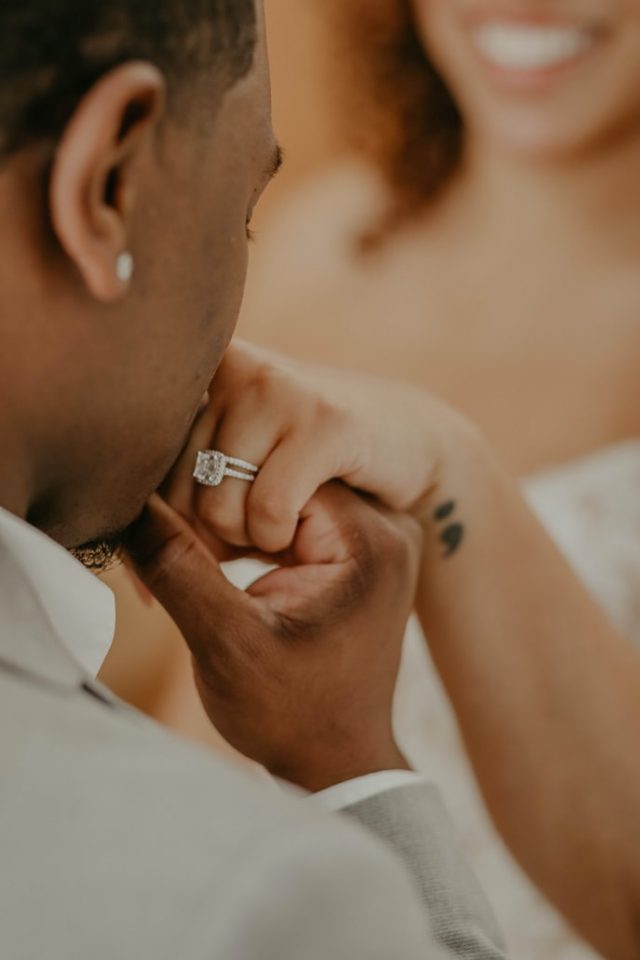 The Perfect Engagement Ring
Some elements of an elopement are the same as a traditional big wedding. Buying an engagement ring is one of the founding pieces of uniting a couple as one.
It's about finding the right one that fits the style and personality of the person you love. Whether it's modern and bold or elegant and simple, think about the person you want to spend your life with and what best fits them.
Your First Look
Since you're eloping, there probably won't be a big aisle for the bride or groom to walk down. Your first look will be that special moment between the two of you that you'll remember forever.
Make this as special as you want. And don't forget to have your photographer there to capture every second of it.
Hire An Excellent Photographer and Videographer
Elopements allow you to save a substantial amount of money. You won't be paying for caters or a live band. Instead, use the extra money to spend a little more on an amazing photographer and videographer.
Plus, no one else will be around to capture these moments, so you deserve to have someone who is skilled at what they do.
Invite a Few Close Friends and Family Members
This one is absolutely up to the couple. Occasionally, couples are sad that they didn't invite their best friend or their parents to be a part of the day.
Other times, if it's a faraway destination, most people can't make the trip so it's not expected of them to come. Either way, make sure it's at least a consideration while planning your elopement.
Another great alternative is to have a virtual wedding. Guests can tune in via Zoom to participate.
Have a Wedding Dessert
Your elopement doesn't have to be completely shut off from all big wedding traditions. Maybe an entire cake seems like too much. Instead, have some type of wedding dessert you both will love.
It can be something small, but a sweet treat to commemorate after dinner is always a fun way to keep the day festive.
Don't Forget Your First Dance
Despite where in the world you might be for your elopement, there is nothing more special than sharing your first dance.
Play a song through a portable speaker to intimately hear the song together. Then you can sway your way into your marriage with a romantic dance between the two of you.
Be Unique
The great part about eloping is that it's already a unique way of getting married. So why not go above and beyond by doing something you would've never done otherwise?
Take a hot air balloon ride. Go snorkeling. Have dinner on a cruise ship over the water during sunset. Remember, you've saved a lot of money from having a big wedding. Splurging a little on something extra special will only make the day that much more meaningful.
Summary
Planning the perfect elopement is all about knowing what is perfect for you. Think about the things you'd regret not having at your wedding, like certain friends or family members.
Consider traditional elements you don't want to exclude such as your first dance or a slice of wedding cake shoved into each other's faces. The idea of an elopement is to do exactly what is right for you, and no one else.