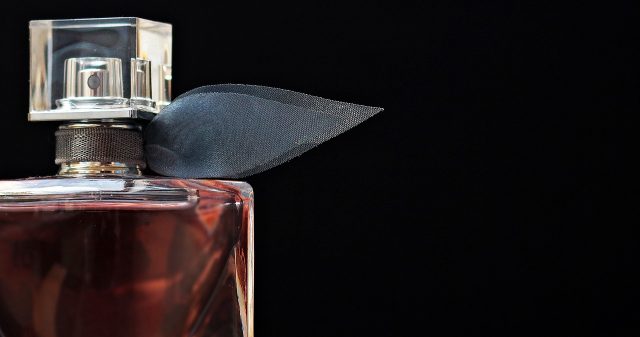 Yves Saint Laurent is one of the most renowned fashion designers in the world. And just like any other luxury brand, his name is also attached to a wide array of cosmetics. Customers can purchase many things under the YSL name, from lipsticks and eyeshadows to skincare and perfume. Today, we will discuss the latter.
Top 7 YSL Fragrances
According to ProLuxuryStyle.com, the Yves Saint Laurent perfume line puts forward a wide array of colognes for masculine and enigmatic men that want to stand out wherever they go. Still, the offer is a varied one for the ladies as well. Here are the seven best feminine and unisex fragrances from the brand.
Black Opium is the perhaps the most renowned Yves Saint Laurent perfume. In 2015, it was awarded the Best in Beauty title by Allure, and its popularity hasn't faded since. It is still one of the number one picks for the current year, and this is all due to its elegant and bold scent. Even though the brand came out with several variations over the years, the classic is still the best.
It is an oriental perfume with grounding base note of vanilla, cedarwood, and patchouli. Its daring middle notes consist of coffee and jasmine, a unique combination in the fragrance industry. Finally, the high notes come swooping in with their sparkle of pear, orange blossom, and pink pepper to complete an already superb experience.
If you are a fan of fruity chypre perfumes, then Mon Paris by Yves Saint Laurent is ideal for your style. Its raspberry, blackberry, pink pepper, and bergamot high notes intertwine with the elegance of Arabian jasmine, peony, orange blossom, and datura. Everything ends on an oriental twist, with musk, patchouli, and ambroxide base notes.  
Yvresse is another fruity chypre perfume by Yves Saint Laurent for fascinating and dazzling women who aren't afraid to step out of their comfort zone. Its high notes consist of nectarine, mint, and anise, which are then delicately combined with rose in the middle, and grounded by vetiver, oak, and patchouli.
First launched in 1993, it is as loved now as it was back then. It was initially known as Champagne, and then its name changed to what we know and love today. Due to its special formula, it doesn't need a lot of time to adjust to the chemistry of the skin and reach completion. Every single scent comes out almost immediately in a symphony of fragrance.
The Cinéma fragrance in the YSL line is perfect for evening wear. Its elegance makes it the ideal addition to any special occasion look, be it a ball gown or an androgynous tuxedo. Its velvety and mysterious base notes of musk, vanilla, and amber meet Amaryllis, peony, and jasmine halfway. Everything is topped off by delightful clementine, almond, and cyclamen.
Manifesto is an unpretentious yet striking scent. It is a floral and oriental perfume fit for women who want to shine and keep everything elegant at the same time. It has bergamot as its sole high note, which then wraps around iris and jasmine, the middle notes of the fragrance. As for the base notes, they consist of resin and sandalwood, giving simplicity a new dimension.
The cosmetic division of the Yves Saint Laurent brand launched the first Saharienne perfume in 2011. Inspired by the iconic safari jacket that took the fashion podiums by storm in 1968, it was a feminine and untamed scent with a citrus twist. The fragrance has since been discontinued, but a new version appeared as part of the Le Vestiaire de Parfums collection.
This unisex line interprets staple pieces of the esteemed designer and transforms them into scents. Thus, the new Saharienne is a bold reimagination of the concept. Its pink pepper, bergamot, and petitgrain top notes beautifully embrace the wild neroli, jasmine, and clary sage at the middle. Everything is exquisitely grounded by base notes of musk, patchouli, and vetiver.
The Caban unisex fragrance is another piece from the Le Vestiaire de Parfums line. It is based on the ambiance created by the iconic eponymous double-breasted peacoat by YSL, inspired by the utilitarian lines of the French Navy's uniform. When the Paris fashion world was still focused on feminine frills, the young innovator changed the game with this jacket.
With peppery high notes and elemi oil, the middle notes of olibanum resinoid and osmanthus absolute are perfectly complimented. Patchouli, sandalwood, and tonka bean represent the base notes of the Yves Saint Laurent Caban fragrance. This sultry mix of scents combines beautifully to create a wonderful fragrance that is suitable for everyone.  
Final Thoughts
Due to Yves Saint Laurent's rich history in the world of fashion and beauty, the aforementioned perfumes are all designed to stand the test of time. Therefore, you can easily find your signature scent among them. Whether you like sweet and fruity fragrances, or lean towards something on the tougher side, YSL has you covered.